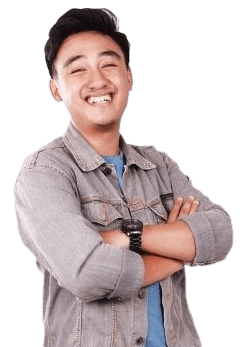 AdvancePoint Capital serves a wide variety of businesses. Our business funding specialists have a deep understanding and experience financing virtually every business industry type that exists. Below is a list of Industries we have provided business funding to.
WE DO ENTERTAIN FUNDING BUSINESSES THAT ARE NOT ON THE LIST.
Feel free to get a quote even if you don't see your specific industry on this list!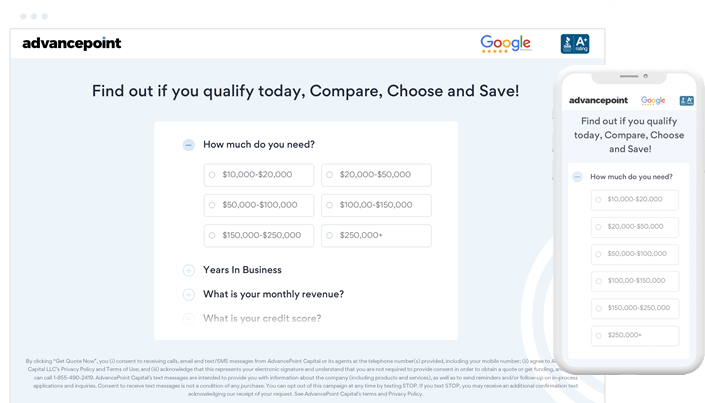 Get Started Today
AdvancePoint Capital makes the loan application process a simple, straightforward experience.
Auto Body Repair Shop Business Loan & Financing
Auto Repair & Mechanic Shop Business Loans & Financing
Car Wash Business Loans & Financing
Towing Service Business Loans & Financing
Transmission Repair Shops Business Loans & Financing
Commercial Cleaning Business Loans & Financing
Commercial Fishing Loans & Financing
Commercial Lumber & Timber Business Loans & Financing
Demolition Contractor Business Loans & Financing
Excavation Business Loans & Financing
Home Improvement/Remodelers Business Loans & Financing
Housekeeping & Janitorial Business Loans
Maintenance Business Loans & Financing
Pest Control Business Loans & Funding
Residential Cleaning Business Loans & Financing
Processing Plant Business Loans & Financing
Dental Practice Loans & Financing
Home Care Business Loans & Financing
Restaurant & Bar Industry
Bar & Brewery Business Loans & Financing
Bowling Alley Business Loans & Financing
Pizza Shop Business Loans & Financing
Smoothie Bar Business Loans & Financing
Auto Parts Stores Business Loans & Financing
Book Store Business Loans & Financing
Bridal Shop Business Loans & Financing
Candy Store Business Loans & Financing
Clothing Store Business Loans & Financing
Consignment Shop Business Loans & Financing
Department Store Business Loans & Financing
Garden Center Business Loans & Financing
Home Goods Store Business Loans & Financing
Men's Clothing Store Business Loans & Financing
Merchandise Sales Business Loans & Financing
Pawn Shop Business Loans
Pet Store Loans & Financing
Recreational Vehicle Business Loans & Financing
Seafood Market Business Loans & Financing
Seasonal Business Loans & Financing
Shipping & Mailbox Store Business Loans & Financing
Women's Clothing Store Business Loans & Financing
Accounting, Bookkeeping, Payroll Services Business Loans & Financing
Agricultural & Farm Business Loans & Financing
Beauty & Wellness Business Loans & Financing
Business Consulting Business Loans & Financing
Childcare & Education Business Loans
Consultant Business Loans & Financing
Dance Studio Business Loans & Financing
Dry Cleaners Business Loans & Financing
Educational & Training Schools Business Loans & Financing
Fitness & Gym Business Loans & Financing
Hospitality Business Loans & Financing
Internet Technology (IT) Service Business Loans & Financing
Laser Hair Removal Business Loans
Law Firm Business Loans & Financing
Marina Business Loans & Financing
Marine Repair Shop Business Loans & Financing
Marketing & Advertising Agencies Business Loans & Financing
Massage Therapy Salon Loans & Financing
Moving Company Business Loans & Financing
Printing Business Equipment Loans
Professional Services Business Loans & Funding
Publishing (Magazine, Newspaper, Book) Company Business Loans & Funding
Radio Station Business Loans & Financing
Realtor Business Loans & Financing
Recreational Facilities Business Loans & Financing
Salon & Barber Shop Business Loans
Self-Storage Business Loans & Financing
Service & Hospitality Industry Business Loans & Financing
Staffing Agency Loans & Funding
Tattoo Shop Business Loans & Financing
Trash Collection/Waste Management Business Loans & Financing
Travel Agency Business Loans & Financing
Warehouse and Storage Business Loans & Financing
Yoga Studio Business Loans & Financing
Trucking and Transportation Industry
Taxi & Limo Business Loans & Financing
Towing Service Business Loans & Financing
Transportation Business Loans & Financing