Get the Best Optometrist Business Loans
Optometrists, like any other business, have needs that require financing. Optometry practice financing can come in many forms depending on your needs or unique challenges.
The use of funds, as well as the problem you're trying to solve, can dictate whether you need a business line of credit, business loan, or equipment financing. Your qualifications also play a role in what you can be approved for such as credit, time in business, revenue, cash flow management, and financials.
Advnacepoint Capital has over 10 years of experience in providing business financing to the medical industry and can find optometry practice loans that best suits your needs and qualifications.
We have created a list of the top Optometry Practice loans that suit most funding needs requested by Optometrists that we have seen over the last 10 years.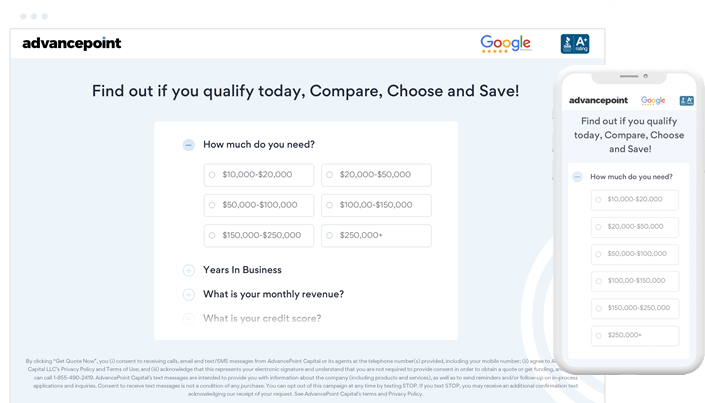 Get Started Today
AdvancePoint Capital makes the loan application process a simple, straightforward experience.
Optometry Practice Financing Options

Long-Term Small Business Loans for Optometry Practices
Long term loans are available for business owners looking for a long repayment schedule with affordable monthly payments. An optometry practice loan has affordable fixed terms, rates and monthly payments.

Short-Term Small Business Loans for Your Optometry Practice
Short term loans are a good alternative for small businesses who are not qualified for traditional bank business loans.

Business Lines of Credit for Optometrists
Lines of credit offer flexibility with a draw feature up to an approved credit limit like a credit cards.

Equipment Loans for an Optometry Practice
Equipment loans and/or leases are available for significant equipment purchases.

Small Business Administration (SBA) Loans for Optometry Practices
SBA loans are popular with doctors who want long term loans with low interest rates and affordable payments. A good alternative to a optometry practice loan with similar features.

Merchant Cash Advance for your Optometry Practice
When traditional loans are not available, merchant cash advance is an alternative. The benefits of cash advance is flexible repayments, limited documentation needed and low credit requirements.

Business Credit Cards for Optometry Practice
Credit cards are a great additional to your financing toolbox for your own practice.
Benefits of Obtaining Optometry Practice Loan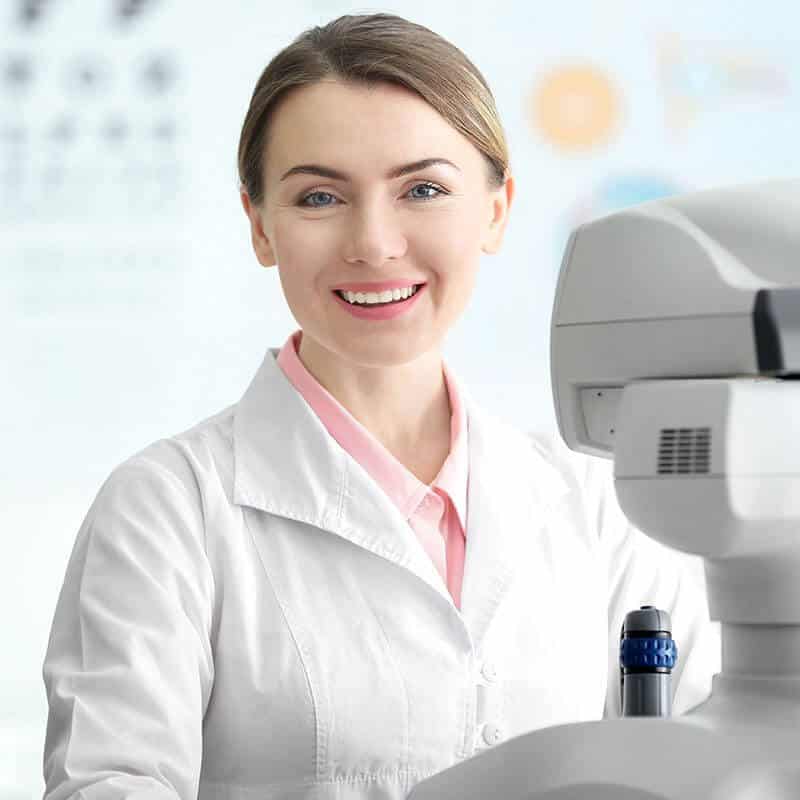 Cash Flow/Working Capital
An optometrist can have various needs for working capital such as managing operational expenses, maintaining inventory, purchasing equipment or other day-to-day needs to help manage cash flow. Working capital can also allow optometrist to take advantage of business opportunities that may be time sensitive. Having optometry financing in place can real help with working capital needs.
Software and Technology Upgrades
Optometrists may seek a business loan for software and technology upgrades to enhance their practice management systems, electronic health records (EHR), and telemedicine capabilities, enabling efficient appointment scheduling, streamlined patient data management, and remote consultations. Investing in software and technology upgrades through a loan can improve operational efficiency, enhance the patient experience, and keep up with advancements in the optometry field, ultimately benefiting the optometrist's practice and patient outcomes.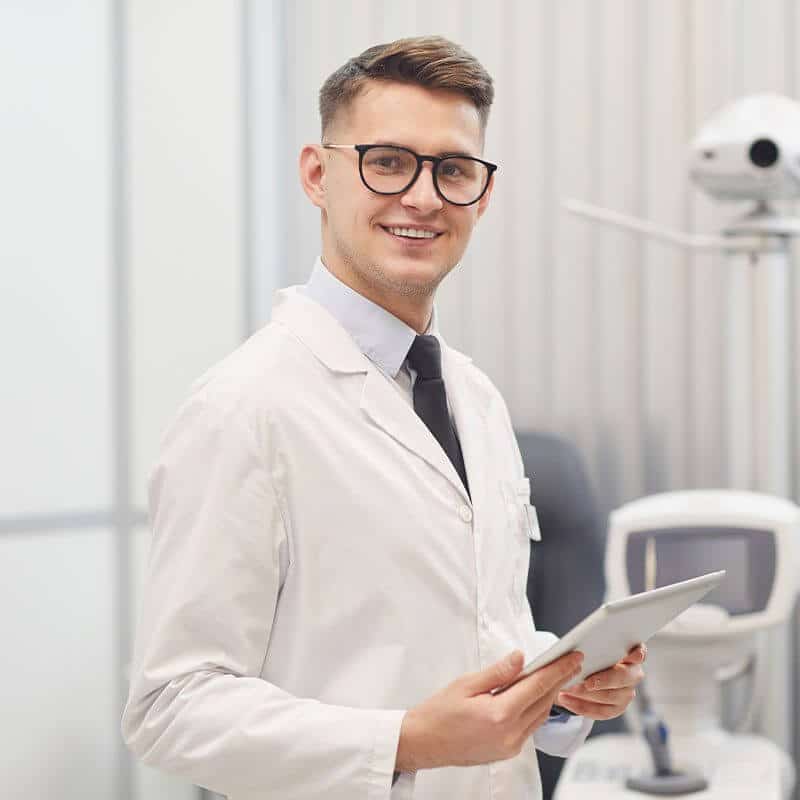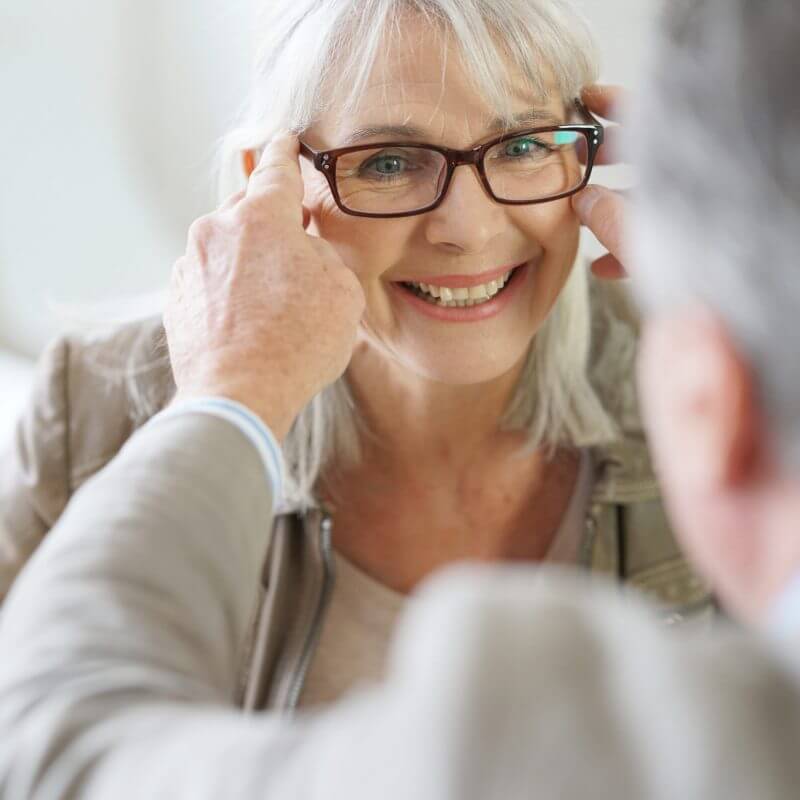 Business Debt Consolidation
Debt financing is a great way for an optometric practice to consolidate debt and restructure to achieve affordable payments and provide relief to the profit & loss.
Medical Equipment Purchases
Medical equipment is an important part of any optometrist practice. Investing in state of the art equipment is essential to providing the necessary services, but the equipment can be costly to purchase. Practice loans can be a great solution to acquire equipment without breaking the bank. There are many optometry practice financing solutions available if you meet the qualifications.
The Bottom Line: Why Choose AdvancePoint Capital for Optometry Practice Financing
Experience in the Optometry Industry – We have been helping doctors and funding optometry practices for years.
Trust – Excellent reviews and feedback from our optometry practitioner or practice.
Loan Specialists –Dedicated project manager, experienced business funding specialists, who know the ins and outs of the optometry industry and can walk you through the entire process to find the right loan for your needs.
No cost, no commitment quotes. Products – A Variety of Medical Practice Loan Products. We don't just offer what we have; we deliver everything available in the marketplace for doctors.
Application Process – This streamlined application process is better than a bank loan, with credit approval in as little as one day for some products AdvancePoint Capital specializes in providing optometry practice financing throughout the United States with practice solutions they need to grow and thrive. An optometrist and small business owners alike can benefit from alternative practice financing. Traditional bank loan options can encompass strict lender credit requirements and loan paperwork that slows down the process. We believe that our marketplace of optometry practice loans can help your optometry practice get the cash it needs to manage commercial real estate needs, expansion, cash flow, payroll, mergers, and acquisitions — along with other operational needs. Whether your practice is a small business or an enterprise, you'll need optometry practice financing and loan options that work for you when you need them most.
Frequently Asked Questions (FAQs)