Get the Best Gas Station Financing Options
Small business owners in the gas station/convenience store industry often face challenges when seeking out financing solutions for their service stations. Conventional loans offered by banks and credit unions can be a significant barrier to growing your existing gas station. Although you might feel like your options are limited, with AdvancePoint Capital on your side, you're in luck! We are a reliable online marketplace with our alternative lender network of nonbank lenders with an impressive range of practical loans for gas stations and convenience stores.
The demands of running convenience stores are far more complex than most people might expect. However, AdvancePoint Capital has plenty of experience working with business owners in the industry looking to acquire gas station business loans. We provide exceptional customer support and individualized services to match you with the best business loan to suit your gas station's current cash flow needs.
If you're tired of the strict credit requirements and lengthy application processes typical of other lenders, look no further than AdvancePoint Capital. We're the fast, simple way to start gas station business loans. Contact us for a no-commitment quote and get the cash your gas station needs today.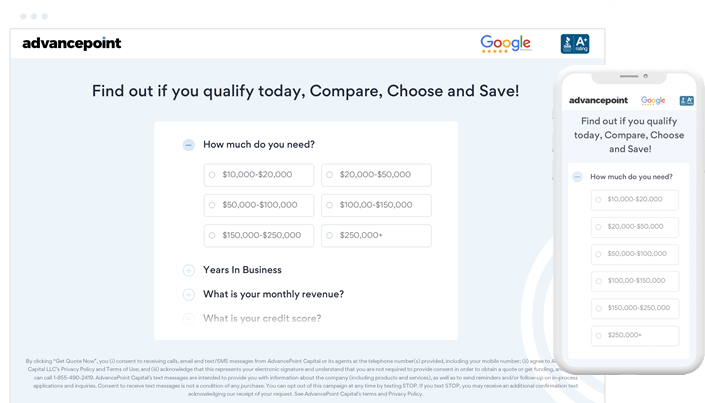 Get Started Today
AdvancePoint Capital makes the loan application process a simple, straightforward experience.
Gas Station & Convenience Store Funding Options

Long-Term Gas Station Business Loans
Great for expanding or improving the gas station and/or convenience store. Long-term business loans are the most popular solution because of the affordable payments.

Short-Term Gas Station Business Loans
Short-term loans offer higher approval rates and lower documentation than traditional financing. Quick turnaround from application to funding. Terms range from 6 to 24 months.

Gas Station Business Lines of Credit
A business line of credit has attractive interest rates with flexibility. This revolving credit line allows business owners to draw money on demand and only requires interest to be paid daily based on the outstanding balance. Quick access option for business owners.

Equipment Financing
Gas Station equipment and equipment in a convenience store can be costly. This option provides long-term equipment financing with affordable payments to offset the large expenditure.

Small Business Administration (SBA) Loans
This product is highly coveted by small businesses because of its attractive rates and terms. Small Business Administration loans are backed by SBA which sets the rules and guidelines for SBA-approved lenders to lend to small businesses. The approval process is difficult and it's highly recommended you work with an experienced originator like Advancepoint to guide you through the process to have the greatest likelihood of gaining approval.
Reasons You Need Funding for Your Existing Gas Station
There are many reasons you might seek out a loan for your gas station business. The most common reasons for obtaining gas station loans include:
Expansion
Franchise Opportunities
Cash Flow Shortages
Payroll
Emergency Expenses
Inventory
Advertising
If you're struggling to meet the eligibility requirements of traditional lenders like traditional banks or another lending institution, look no further than AdvancePoint Capital. We offer an online marketplace of valuable gas station loan options for business owners. Even with a poor business or personal credit history / bad credit or a limited time in the gas station business, we can still easily find you the best gas station loan. Contact us today to learn more about our business funding products for gas stations.
Gas Station Financing Requirements
Requirements for acquiring gas station financing typically include a strong credit history, a well-developed business plan outlining projected revenue and expenses, collateral such as the property or equipment, a solid financial statement, and a down payment. Lenders may also evaluate the gas station business's location, industry experience, and potential profitability of the gas station business. You can discuss the requirements with your lender further to get a comprehensive understanding.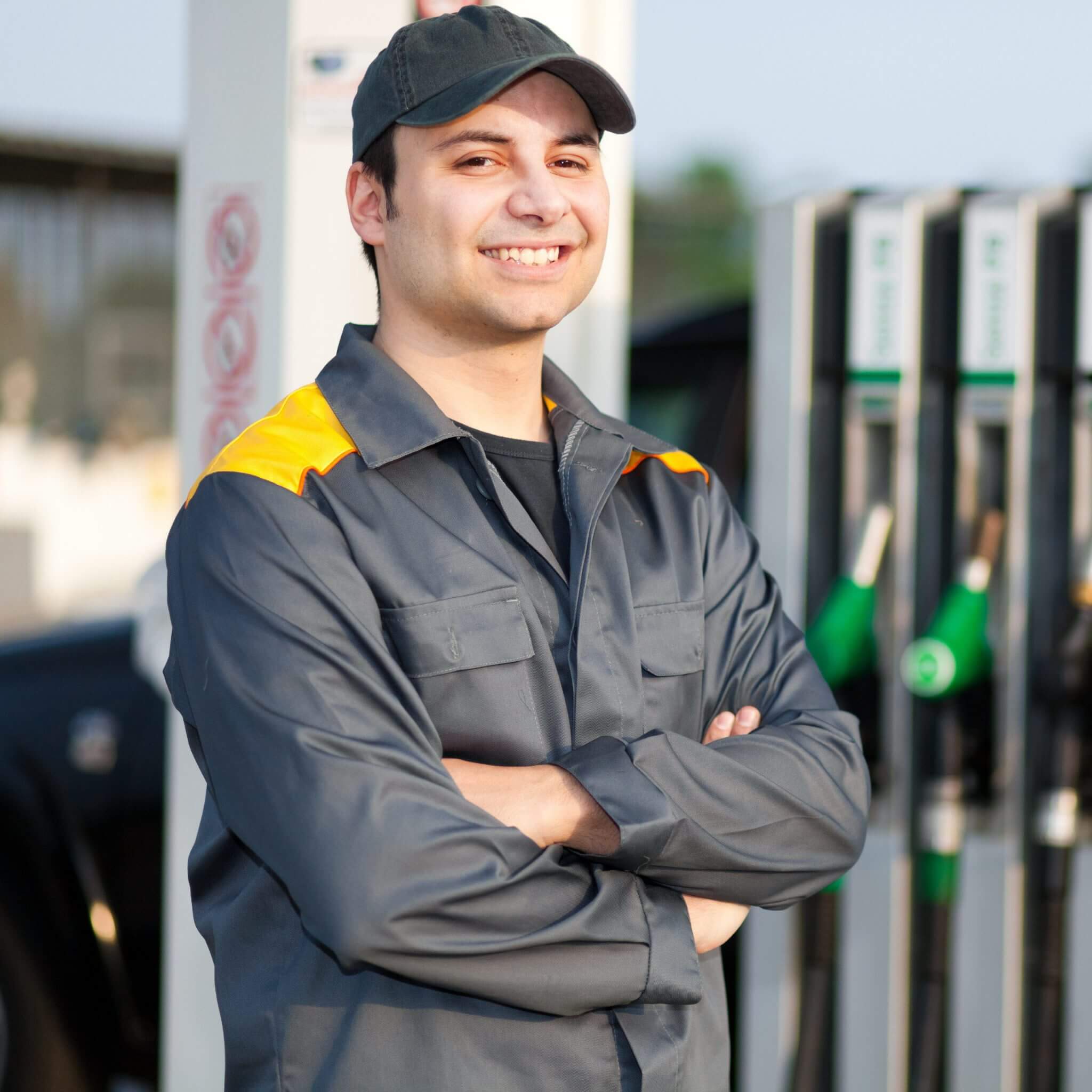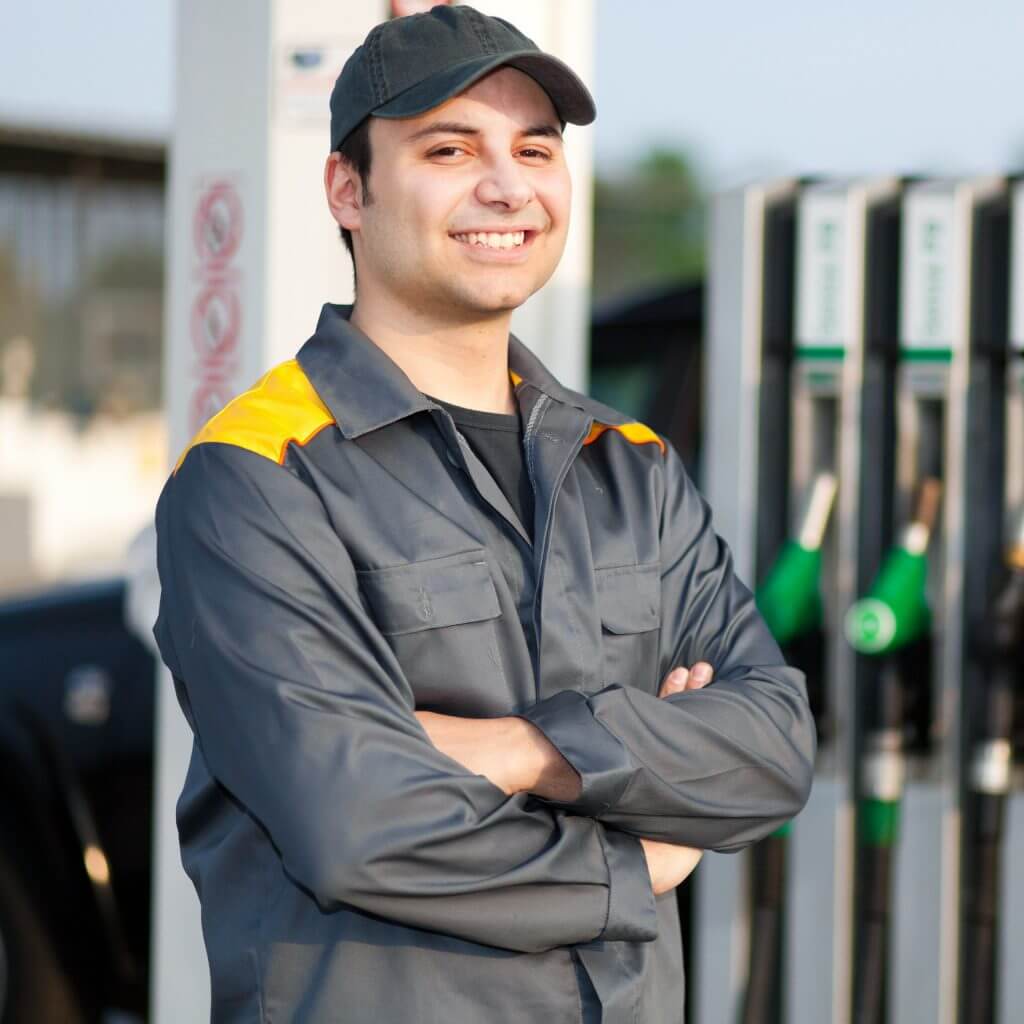 Putting Your
Gas Station Loan to a Good Use
You can use your acquired gas station loan to a good use. From hiring new employees to buying new equipments for your gas station / convenience store, it's going to help run your business operations smoothly. Below are few of the areas where you can spend you gas station business loan on:
Gas Station Equipment
Your gas station likely requires specialized equipment for daily operations. In order to get your customers wherever they're going, you need fuel pumps, underground tanks, car wash equipment, cash registers, power tools, and other gas station machinery.
Establishments that include service stations for oil changes and other automotive services will need additional tools and machinery too. Gas station loans and options like equipment financing are great for leasing or purchasing the equipment your business needs to stay up and running each day.
Employment
Gas station attendants who work at your gas station are the key to your success, so it's crucial to pay them fairly for their hard work. Failing to meet your payroll can put you in an uncomfortable predicament as a small business owner, but luckily, you have options. Explore various gas station loans and get the funding you need to meet payroll demands and keep your highest-performing employees happy.
Expansion or Renovations
Gas station loans are also an excellent resource for renovating convenience stores, expanding into a larger service station or maybe adding car washes. We offer financing options for gas stations to continue growing your existing business.
With our gas station loans, you can consider adding more fuel pumps, re-paving your parking lot, building a car wash, renovating your facilities, adding on more square footage, or expanding into a new space. Select from any of our loans for gas stations and get the funding you need to expand or renovate your existing gas station structure.
Emergency Maintenance and Improvements
No one likes to drive up to the fuel pump in a serious rush just to see an "out of order" sign. So, it's vital to maintain your gas station and stay up to date with capital improvements to your establishment.
Gas station business loans are a great way to deal with unexpected issues or emergency expenses. You can find several financing options from our vast marketplace to make all of the necessary improvements to your gas station and keep your customers happy every time they visit the fuel pump.
Marketing and Advertising
Successfully advertising for gas stations is no simple task since there are many individual businesses in the industry. Still, there are a select few ways to get ahead of your competition. You can use the cash from your gas station business loan to market your gas station with billboards on the highway, local print ads, television or radio commercials, and more.
Gas Station Convenience Store Inventory
If your gas station also includes a convenience store, you're going to want to keep it well stocked with snacks and drinks for commuters and travelers who make the stop at your service station. Convenience stores can benefit from carrying a wide assortment of enticing (and even nutritious) snacks, such as:
Coffee and tea
Energy drinks
Fresh fruit and veggie cups
Roller food (hot dogs, breadsticks, taquitos, etc.)
Packaged wraps and sandwiches
Salads
Frozen food
Household items
Alcohol and tobacco products
In addition to the food, beverage, and household items gas station businesses want to have on hand, your gas station will also need to consider cups, napkins, condiments, creamers, and other convenience store essentials for your customers. Gas station loans give you the working capital required to keep your gas station's convenience store inventory full of fresh, delicious food and drinks and have household items in stock for on-the-go shoppers.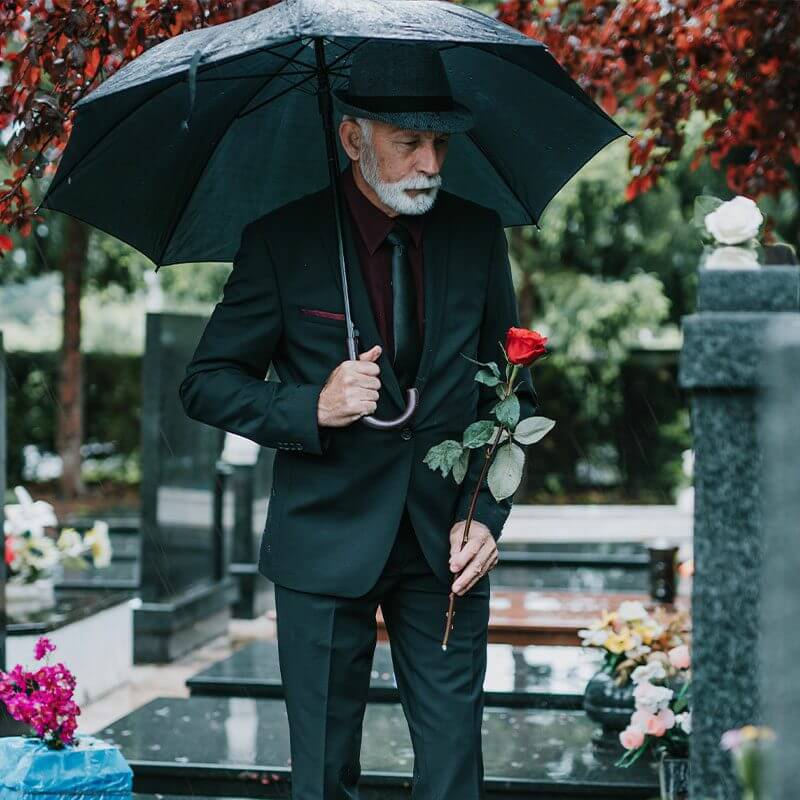 Why AdvancePoint Capital?
Experience – Our experts have spent years working with gas station owners. We understand the industry and know exactly what your business needs to succeed whether a service station, gas station or convenience store.
Expertise – With a vast knowledge of the gas station industry, our business lending experts can easily match your business with the loan product that works best for your needs.
Efficiency – We know you don't want to waste any more time waiting for approval from traditional lending outlets. We offer gas station financing options with lightning-fast approval through the entire process, for some in as little as 24 hours. Yes, it's really that easy.
Reliability – We have received excellent reviews and feedback from gas station owners who have utilized our exceptional services. You can trust our experts to help you obtain the best business loan for gas stations of any size.
Funding Options – Our marketplace of gas station financing products is impressive. There are so many products to pick from; You'll always find the best business loan for your gas station at AdvancePoint Capital.
If you're ready to continue growing your gas station or service station, start with AdvancePoint Capital. Fill out our simple online form to get started with a painless, straightforward loan application process at AdvancePoint Capital. Our online quotes are always no-cost and no-commitment, so you can shop for small business loans online, compare products, and settle on the perfect funding option for your gas station.
Consult Funding Experts at AdvancePoint Capital to Fund Your Gas Station Business
Our business funding experts have been funding gas stations in the service industry for years. With our impressive amount of experience and outstanding customer service, we can help you successfully obtain working capital for your gas station business. Find the funds you need to buy equipment, stock your inventory, advertise, and stay up to date with necessary improvements using gas station business financing from our vast marketplace of loans.
If you like what you see in our selection of financing options, we can assist as you get started with gas station loan applications and help secure your funding fast. Contact our team of experts today to explore the best options with our alternative lenders competitive interest rates, repayment terms for gas station loans.