The veterinary practice sector is driven by the execution of the expertise of treatment and the services provided. It's not easy to manage your own veterinary practice. There are many moving parts to run an efficient and accountable business so you can deliver excellent service with quality.
Having a proper credit facility for your existing practice is essential to help the veterinary practice function and operate properly. Whether it's getting the latest equipment to improve the care and overall practice operations process or purchasing supplies in bulk at a discount, practice loans may be necessary to maintain and or build the practice/animal hospital.
Get the Best Veterinary Practice Business Loan
Everyone knows how difficult it can be to deal with lenders, banks like Bank of America, or credit unions to get a bank loan. Bank loans require tons of paperwork, and personal credit standards are high. AdvancePoint Capital can provide working capital to veterinary practice owners using our network of alternative lenders and products. We have a diverse range of loans offering various interest rate options, owner credit score qualifications, loan amounts, and more. Our lending products give your veterinary practice the flexibility and freedom necessary to find online lenders that help you with your specific needs.
We understand how challenging it can be for small business owners to find the right lending programs to expand their business and purchase more equipment, and supplies or simply to secure more working capital. Veterinary practice financing can be a complex endeavor — but we make it easy.
Regardless of credit scores, credit history, business needs, payment terms, loan size, and more — we'll be your lending partner to help improve business revenue to enhance business operations all around. Worried about bad credit? We offer bad credit veterinary loans at the best rate possible. When bank financing is not an option, you need a lender you can rely on, and that's where we can help. We make the approval process a breeze, with quick and easy ways to get your loan approval and cash fast to help out with various business expenses of your existing practice.
Whatever comes next in your business plan, as your business funding marketplace, we have the products you need to grow and expand. AdvancePoint Capital is here to help.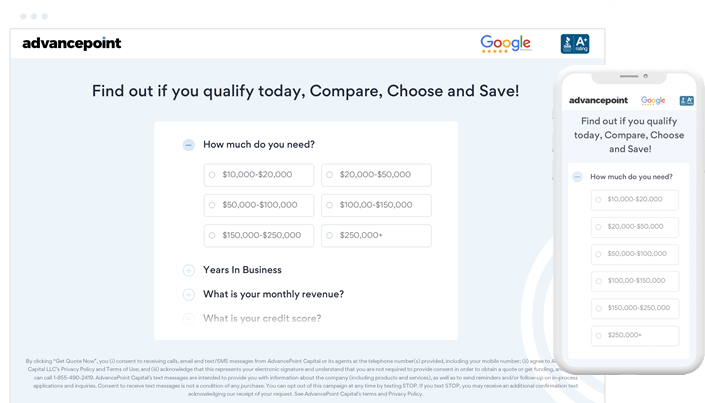 Get Started Today
AdvancePoint Capital makes the loan application process a simple, straightforward experience.
Business Financing Options for
Veterinary Practices
AdvancePoint Capital has over 10 years of experience providing funding to medical practices. Through our lending partner network, we have carved out the 8 most popular options for financing veterinary practices.

Business Lines of Credit for Veterinary
A Business line of credit is a revolving credit line with an affordable interest rate that you only pay interest on the outstanding balance. You can draw money off of a credit line without having to re-apply up to a credit limit.

Short-Term Small Business Loans
Short-term loans are a great option when traditional bank loans for veterinarians are not an option. Fixed loan amounts, fixed rates, and fixed terms make this product predictable in repayment.

Long-Term Small Business Loans
The main reason veterinary businesses consider long-term loans are for large business expansions or absorbing other veterinary practices. For this purpose and reason, it's a must for the loan amount requested and the monthly payment can be spread over years not months so the monthly payment structures are affordable.

Business Credit Cards for Veterinarians
Veterinary professionals use credit cards in their arsenal of business financing products as it's a great option for quick purchases and paying off bills and/or expenses.

Veterinary Equipment Financing
The cost to purchase equipment for veterinary businesses can be a big burden. Acquiring an equipment loan can defray those costs over time to reduce the financial burden of the business. Veterinary Equipment financing uses the new equipment as collateral so terms can be spread out over years either with equipment leases or equipment loans.

Merchant Cash Advances for Veterinary Practices
Merchant cash advances are advances and not loans. Businesses can receive an advance off of the current revenue of the business and pay it back off of a set percentage of the future credit card processing of the business, making the repayment structure flexible to the ups and downs of future sales revenue.

Business Cash Advance for Veterinary Practices
A business cash advance is an advance off of future receivables of the business that is repaid by the funder taking a set percentage of future sales deposits until paid back in full. This repayment schedule is flexible for future sales. This option is commonly chosen when businesses cannot get approved for traditional business financing products.

SBA Loans for Veterinary Practice
The Small Business Administration is the federal agency that issues the qualifications and guidelines for Small Business Administration loans. SBA guarantees are provided to approved lenders who offer and service the loans. SBA loans are highly desirable due to low-interest rates and favorable loan terms. SBA and conventional loans in general are difficult and reserved for businesses with great credit and can support the financial health of the business with tax returns and other financial statements. Going for a SBA loan is well worth the effort to apply if you qualified.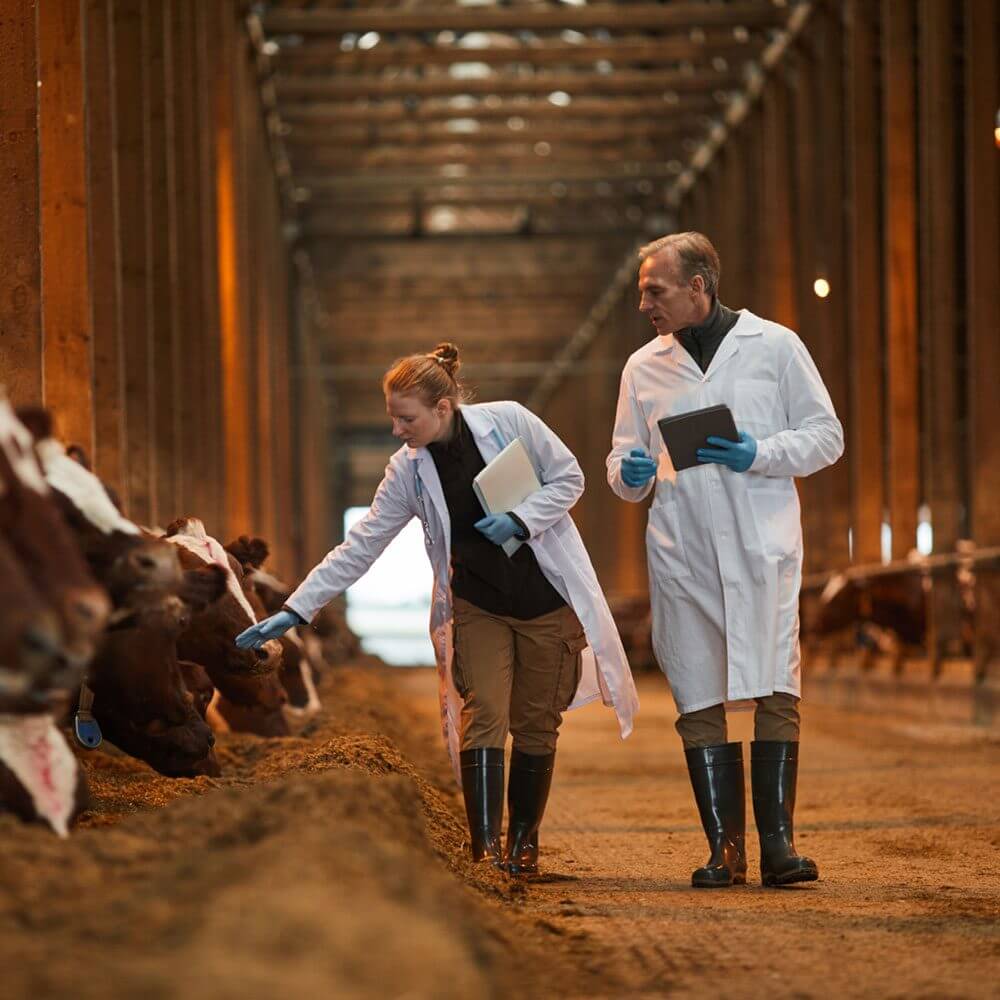 Benefits of Veterinary Practice Loans
Here is a list of the top 4 benefits of veterinary practice loans and why you should opt for them.
Cash Flow
Managing the cash flow of the veterinary practice can be a problematic aspect of owning a business. Having a credit facility in place like a business credit line or business term loan is essential to take care of any cash flow gaps. Business financing can solve problems in your practice by filling in issues like staff salaries, inventory, medical supplies, and equipment maintenance.
Owning Your Equipment Outright
A veterinary practice needs state of the art medical equipment to service the patients. The medical equipment comes with a significant upfront cost that can prohibit the purchase. An equipment loan or lease can be a great solution to purchase equipment at affordable payments to avoid dipping into the company reserves.
Hire Employees and Manage a Growing Team
Machines may be the foundation, but employees are the lifeblood that makes the practice work. Obtaining quality talent in manufacturing is exceptionally challenging. Financing may be needed to support the employment aspects of the practice. Signing bonuses for new employees, plus continued education, training, or hiring employment agencies, will all be priorities for growing practices. Financing may be the answer you need to grow your team.
Making Payroll
Payroll can be an issue for veterinarians because of clients' inconsistency in paying invoices in a timely fashion. Hiring new employees that need to be trained on the practice's processes and other operational growth can also cause payroll issues that affect cash flow.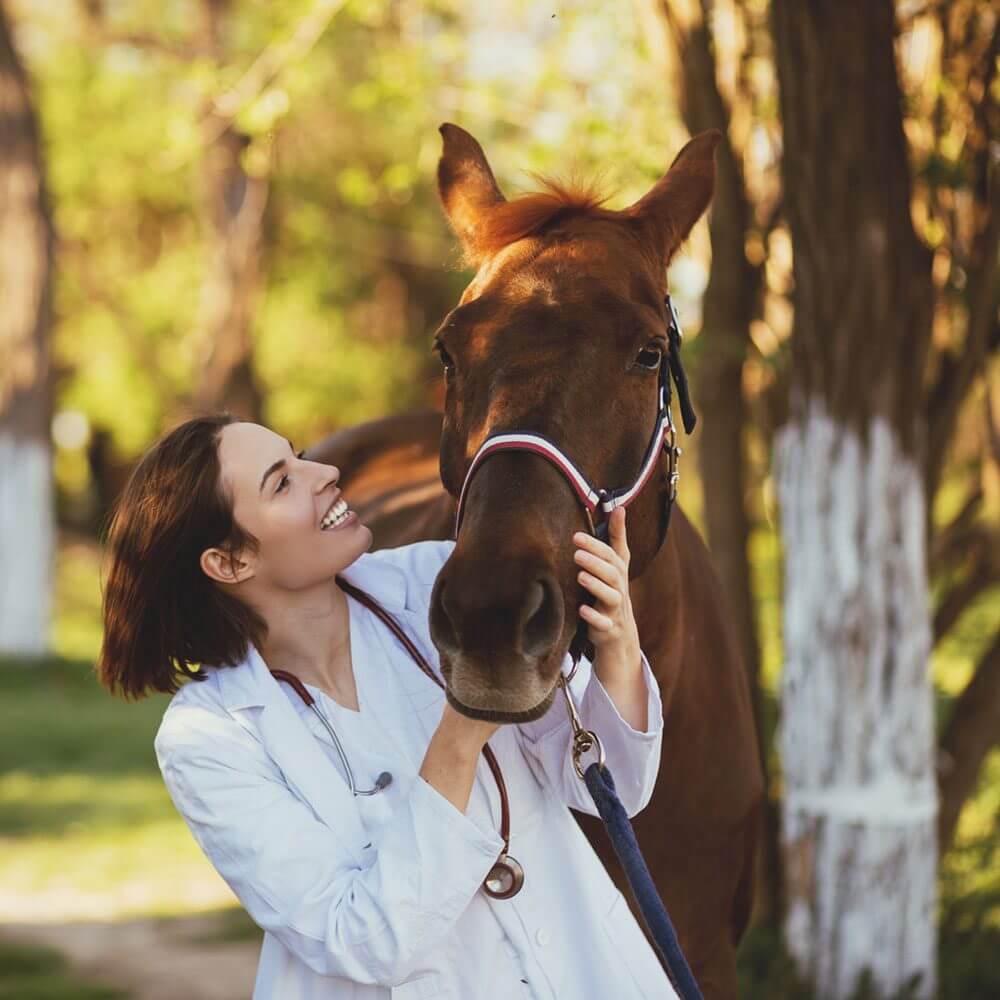 Types of Veterinary Businesses We Serve
We provide business loans for veterinarians to a wide range of veterinary businesses, including:
Veterinary Hospitals
Animal Hospitals
Independent Veterinarians
Veterinary Professionals
Our Associations in the Veterinary Industry
With our association in the veterinary industry, we can help not just provide business loans and financing options for veterinary practices but grow your new business. Our veterinary associations include:
American Animal Hospital Association - American Animal Hospital Association is created simplify to provide all needs in the journey towards excellence for veterinary practices
American Veterinary Medical Association - The AVMA is the nation's leading advocate for the veterinary profession. Representing more than 99,500 members, we protect, promote and advance the needs of all veterinarians and those they serve.