Business Loans in Florida
Small business owners like you require small business loan options that push your business forward and create growth opportunities. Every small business in the State of Florida has a unique story accompanied by individual needs for loans or other funding solutions that fit them best. We offer small business loans and short-term cash flow options that businesses throughout the Sunshine State, including the major metropolitan areas of South Florida, Miami, Tallahassee, Orlando, Jacksonville, the panhandle, and other regions of the Sunshine State.
Whether you're looking to update your business with renovations or require some working capital loans — AdvancePoint is here to help Florida's business owners select the right program and lender.
How Do I Get a Small Business Loan in Florida?
Traditional avenues for funding can be a headache for Florida's small businesses, especially if you've run into business credit issues or have limited time in business. If you're worried about the bank's final decision or you've faced denial before, you may be looking to turn to an alternative lending solution. We offer a wide selection of loans and other options that you can utilize to obtain cash for your business.
Florida's Small Business Financing Options
Long Term Small Business Loans in Florida
Florida businesses looking for a small business loan similar to a traditional bank loan can find immense success with business term loans. With a small business loan, you're able to get a fixed amount of upfront funding at a fixed cost — coupled with a fixed term and payment.
Loan amount from $10,000 – $1,000,000 million
All credit types are considered
Fast processing time
1-5 year repayment plan
Short Term Small Business Loans in Florida
Short-term small business loans are an excellent solution for businesses with poor credit histories or limited time in business. With a term length of around 6-18 months, this business funding option is excellent for small businesses throughout Florida. It's an ideal solution when in need of working capital.
Loan amount from $10,000 – $1,000,000 million
Substandard, mid-prime, and subprime credit scores are considered
Processed in as little as one day
6-18 month repayment
Are you a Florida business owner who finds traditional loan options limiting and are struggling to find a successful solution? We offer alternative lending solutions to help you meet your goals. Get a quote today.
Merchant Cash Advance in Florida
Florida small businesses that receive most of their revenue from credit card and debit card sales can take advantage of a merchant cash advance. This flexible cash advance option allows you to leverage your monthly cash flow and make repayments using future sales.
$10,000 – $1,000,000 million
Poor credit considered
Processed in as little as 24 hours
Flexible repayment options
Equipment Financing in Florida
Equipment financing options like a loan or lease give small business owners the choice of using equipment purchases as collateral. Healthcare industries, restaurant operators, and other small businesses that use expensive equipment are ideal candidates for equipment loans or leases.
$10,000 – $1,000,000 million
All types of credit considered
Processed in as little as two days
1-5 year repayment
Invoice Factoring in Florida
Also known as invoice financing, this type of lending allows you to leverage outstanding invoices your business has acquired to obtain advances in a day. Invoices typically take 30, 60, or 90 days to get paid. For companies that need cash fast and can't wait until they are paid for work, this is a great financing option. Invoice financing (factoring) is not a loan but an advance off of invoices.
$10,000 – $1,000,000 million
All credit types considered
Processed in as little as two days
Revolving repayment
U.S. Small Business Administration (SBA) Loans
The U.S. Small Business Administration (SBA) is a federal government agency that provides programs, guidelines, and loan guarantees to approved lenders for business SBA loans. The U.S. Small Business Administration loan is a government-backed small business loan; however, the Small Business Administration (SBA) is not a lender and merely provides a guarantee for SBA loans that gives approved lenders the ability to take on the risk of business lending with attractive rates and terms that could not normally be afforded to small businesses. Without the U.S. Small Business Administration present to provide guarantees, the approved lender would not be comfortable lending under the terms outlined by SBA.
The Small Business Administration's (SBA) loans are very popular but difficult to acquire due to the requirements, guidelines, and restrictions. AdvancePoint Capital can help guide Florida small businesses on how to get funding for a business through the SBA loan process in a clear, fast, and efficient manner to have the best likelihood of approval.
Small Business Administration (SBA) Loans that can Benefit Small Business in Florida
SBA Loan 7(a) Program – The SBA's standard 7(a) loan is the SBA's primary program designed to provide financial assistance to small businesses. Like the guaranty percentage and loan amount, the terms and conditions may vary by the type of loans to small businesses. (Real Estate may be needed as collateral in some cases)
SBA 504 Loan Program – The SBA Loan 504 is a powerful economic development loan program that will provide small businesses another avenue for business loans while promoting growth and job creation. The use of proceeds from SBA 504 Loans must go towards fixed assets such as construction, real estate, land, or land improvements (and certain soft costs) or can also be used to refinance existing debt. (Real Estate collateral may be required to get approved) Startup costs vary.
SBA Paycheck Protection Program (PPP) Loan Program – The Small Business Administration established the SBA Paycheck Protection Program to provide loans to small businesses affected by the COVID-19 crisis and need financial help. Businesses in Florida can no longer access these COVID-19 SBA loans because the program ran out of funds on May 4, 2021.
For more information about the SBA loan program and SBA loans specifically, contact AdvancePoint for details.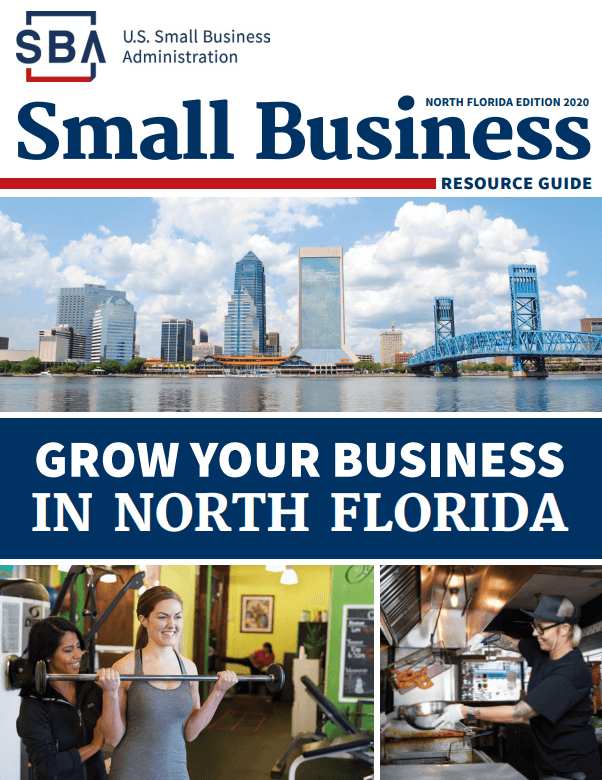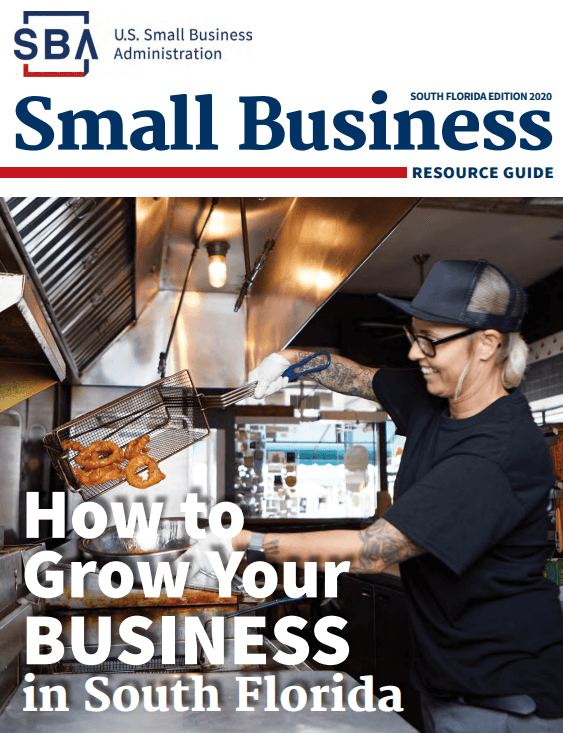 Why Does Your Florida Business Need a Loan?
Before you dive into the first funding option that makes itself available, it's essential to take the time and understand your exact reason for obtaining financing. Let's explore some popular reasons why small businesses like yours need cash flow.
Working capital is perhaps the most popular springboard for business loans or advances. Every day, every month, or even every quarter, progress is continuously shifting, and some additional funding may be needed. Infrastructure growth or scaling can lead to some serious cash needs. A new office space or some new additions to your current space may require a financing solution that fits your Florida business. Marketing can take some serious capital, and a business loan may be the best way to manage marketing spend effectively.
Florida businesses with crowded markets need to stand out, and marketing is the best route. Equipment can be a costly endeavor, and getting business funding that works with you instead of against you can be a challenge. We offer equipment loans and lease options that fit your needs.
After you've determined the underlying reason why you need a loan for a business, it's time to look at a few more factors:
How much do you need? 

Understand your business cash flow 

What is your budget?
How Do I Qualify for a Small Business Loan?
Depending on what type of business loan you're trying to obtain, three main factors could determine whether or not you qualify for funding. Some of these factors could hold more weight than others, but that all comes down to what type of small business funding you're going for. 
Credit score (what is the minimum credit score for a business loan?)

How you have been in business 

Financial statements such as business bank statements, profit and loss statements, or business and personal tax returns
Which Loan Is Right for Your Florida Business?
What Is the Easiest Business Loan to Get?
If you're a Florida small business owner and you're looking for a funding solution to help you succeed, you're in the right place. While there's not a universal solution for business loans, there are several options that you can take advantage of for the best possible value. 
When choosing which small business loan is right for you, the two most significant considerations are the costs and repayment plans. You want to make sure these two factors are working with you and, most importantly, that you can pay back your business funding. If you're worried that you may not be able to keep up with payments, it's likely not a good fit. There are several business loan options available, so finding the right one may just take some guidance. 
Here at AdvancePoint Capital, we have the experience and wide selection of alternative lending solutions to help you make the right choice, unlike a bank or specific lender. We've been a trusted source in the community for business loans throughout the state of Florida and can help you discover a financing option that helps you meet your goals.
Additional Help, Resources, Assistance, Information, and Local Support Centers for Businesses in Florida
With the economy negatively impacted by Florida's companies due to the COVID-19 crisis, the Florida state government in Tallahassee has activated the following services to assist small businesses in accessing capital and how to get loans for companies. Please visit the following website (s) or contact AdvancePoint Capital for more information and apply for our various loans and other financing products.
Frequently Asked Questions
What is the easiest business loan to get?
Now, that's a loaded question! Usually, programs like a short-term business loan and business cash advance offer the quickest and easiest process.
What is the minimum credit score for a business loan?
Some programs offer no minimum credit score, but the better your credit, the more product options are available to you at attractive terms.
What are the most common reasons why businesses in South Florida need funding for their business?
Equipment, inventory, working capital, development, and expansion.
Want to Know How to Get a Loan for Your Florida Small Business?
Start With This Online Form
Applying for a loan with AdvancePoint is as simple as a 1, 2, 3, 4 process. Start with this online form, fill out the short application page, wait a few hours for a decision, and then receive your funding!
AdvancePoint provides an easy business loan experience. Our Florida customers and commercial partners love the fast, streamlined process and high approval rates when working with us. We have provided our service to Florida for years providing the top search results for all your finance needs. All credit scores are considered.
AdvancePoint Capital
The fast, convenient, and straightforward way to get the money you need for your business – now!
Get your Quote Today by filling out our simple form.