Best Business Loans for Trucking & Transportation Companies
There are many challenges that can impact Trucking Companies that create a need for capital due to the nature of their business and industry. The most critical issues facing the trucking industry include but not limited to truck driver shortages, changing transportation regulations, safety issues, not to forget variable costs of fuel, maintenance/repairs, tolls, and lodging. Getting capital to help run the trucking business is essential for cash flow to balance these issues and provide stability for the business. 
AdvancePoint Capital can provide the business funding for trucking and transportation companies like yours so you can focus on running your business. Whether you're looking for flexible loan options, short term solutions, equipment trucking business loan variations, or financing solutions for a less than stellar credit score — we've got you covered. Your commercial truck enterprise deserves loan options that work for you, not against. Discover what we have to offer.
Reasons Trucking Companies Need Financing
Like any business, trucking companies have financial needs and unexpected expenses that they need working capital to cover. Large fleets will need routine repairs, drivers need fuel, toll, and lodging costs covered, and new employees have to be trained. Thankfully, truck loans exist to help the trucking industry.
Here are some of the most common reasons why transportation businesses need funding:
Routine maintenance
Lease equipment
Purchase new commercial trucks
Additional working capital needed
Cost of fuel, tolls, and lodging
Specific business purpose
Training new employees
Anyone in the transportation business knows that the financial needs of trucking companies are significant. With truck loans, trucking companies can receive the operating capital they need to be successful. Thanks to online lenders, those in the transportation business can receive fast access to the funds they need with a short application process for numerous trucking business loans.
Qualifying for a Commercial Trucking Business Loan
Before you start the loan application process, it's crucial to know what lenders will need from you for transportation loans. When you consider the different forms of financing, it's important to note how much monthly payments will cost, how existing debt will factor in your ability to get approved, and your business growth projections. To receive a truck loan, owner-operators should be aware of the following items:
Type of financing needed
Credit scores (sometimes a minimum credit score is required)
Amount of working capital needed
Business plans and projected growth
Repayment plan (low monthly payments aren't always a given)
Cost and additional fees
Estimated annual gross sales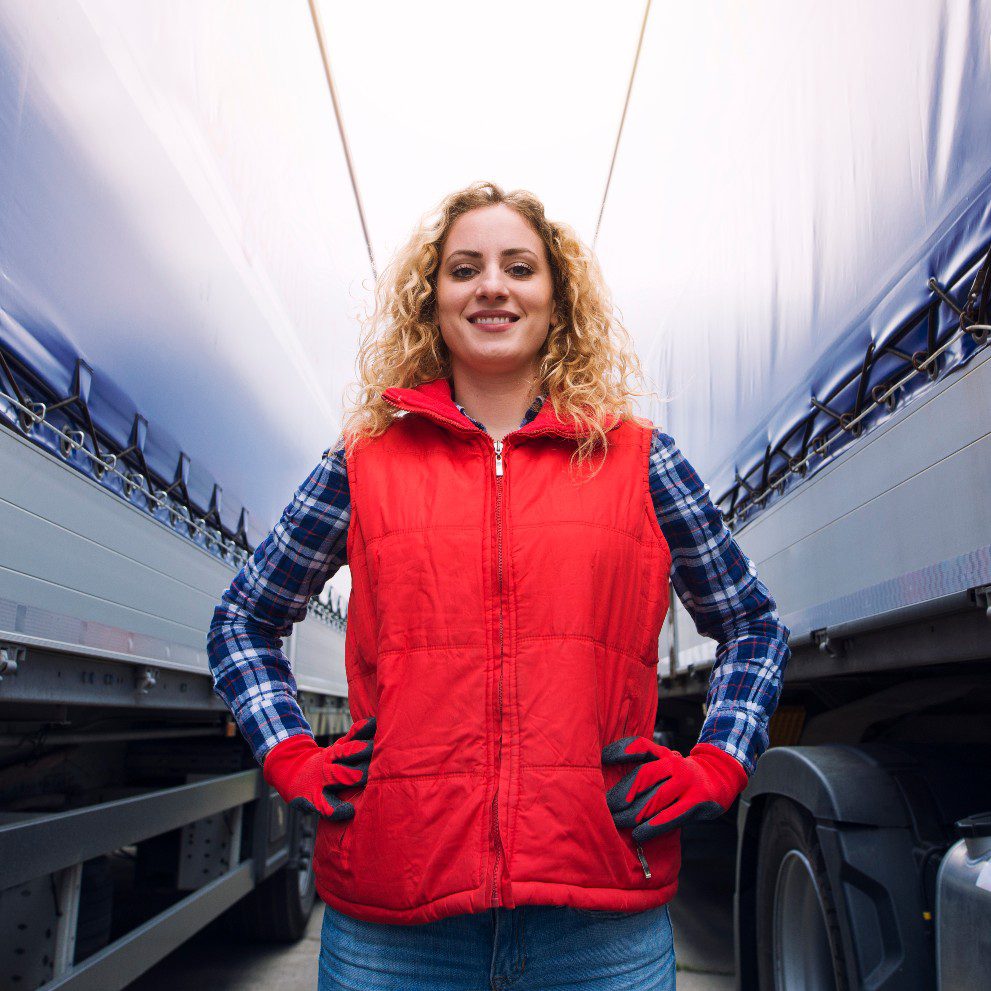 The 6 Best Business Loans for the Trucking & Transportation Industry
Short-Term Loans for Transportation Companies
A popular option for those who need small business loans immediately is short-term options. Trucking business loans are far and wide, but this is a sound choice for those with a bad credit score or who need cash fast. It's a financing option in which you get a lump sum of cash upfront, which is repaid with a fixed total payback over a set period of time.
Short-term business truck loans are easier to acquire for your company, with more lax credit and financial standards than traditional business loans. The cost is fixed and is the difference between the lump sum provided upfront minus the payback amount. Early payment discounts may apply depending on the lender. Terms are typically 6 to 18 months.
Highlights of Short-Term Trucking Loans:
Credit score term varies from excellent to poor

Lower monthly or annual revenue requirements than those of traditional business loans

Fast and simple process with the same day to next business day funding
Learn More About
Short Term Business Loans
Business Line of Credit for Trucking Companies
A business line of credit is a type of business loan that offers a flexibility feature that a short-term loan does not. It works like a credit card in that it is a revolving line of credit and allows your trucking company to draw money out and then repay at any time, with you only paying principal and interest on your outstanding balance.
The product has a credit limit that you cannot exceed and is set at the time of consummation. The trucking business thrives on flexible funding options, which is what you can expect from AdvancePoint Capital.
Highlights of Business Line of Credit:
Built-in flexibility allowing you to draw money out whenever you want

Borrowers can spend the money and repay it in a never-ending cycle

Interest is only paid on the outstanding principal balance

Lower costs and fees than that of short-term trucking loans
Learn More About
Business Line of Credit
Equipment Loans for Transportation Companies
Equipment financing, structured as a lease to purchase or fixed-term loan, allows you to buy business-related equipment. You can use the equipment as security for the lease or loan. Trucking and transportation companies often need to outfit their vehicles, and this loan product is an excellent option to do so. Semi-truck finance options are vast, but equipment loans are a great option as they allow for funding using the expensive collateral for the loan.
Highlights of Equipment Financing:
Simple application process with limited paperwork and a one-page application

Instant funding when approved

Repayment terms from 1 to 5 years

Monthly ACH payments directly from a business bank account
Learn More About
Equipment Loans
SBA (Small Business Administration) Loans for Trucking Companies
The SBA works with lenders to provide loans to small businesses. The agency doesn't lend money directly to small business owners. Instead, it sets guidelines and standards for loans made by partnering lenders, community development organizations, and micro-lending institutions.
An SBA loan provides long-term, fixed-interest rate financing at desirable interest rates and terms. This product is very popular, but the process is lengthy, with extensive paperwork requirements and high credit standards.
Highlights of SBA Loans:
Government-backed loans

Large sums of money are available

Long repayment periods
Learn More About
Small Business Administration (SBA) Loans
Invoice Factoring for Trucking Companies
As a trucking or transportation company, you might be in a position of continually tracking down outstanding invoices and waiting to get paid. We have financing options just for you. Also known as invoice financing, invoice factoring allows you to get an advance on your invoices immediately for a nominal fee, instead of having to wait the average "net" terms of 30 or 60 days – how long you usually wait for the accounts receivable to get paid.
This is a great way to get cash flow fast off of work that has been completed but not paid for yet. The product is geared towards business to business only, so unless you have other companies you invoice, this product won't be available if your customers are consumers. However, it's a great funding option, especially for those with bad credit who may not be able to get access to other trucking business loans. When your accounts receivable is often left unpaid, consider invoice financing.
Highlights of Invoice Financing:
Business loan amount limits of 10,000 to $1,000,000

All credit types considered

Processing time in as little as two days

Revolving length of time for repayment terms
Learn More About
Invoice Factoring
Business Credit Cards for Transportation Companies
Business credit cards operate the same as personal credit cards. They are a revolving line of credit with a credit limit and a minimum monthly payment requirement typically lower than a business loan. You only pay interest based on the current principal, and there are never any prepayment penalties to pay off early. You are issued a card with an account number and have access to it 24 hours, seven days a week.
Highlights of Business Credit Cards:
Working capital available on-demand 24/7

No limitations on the use of funding

Flexible payments in that you can choose how much you want to pay monthly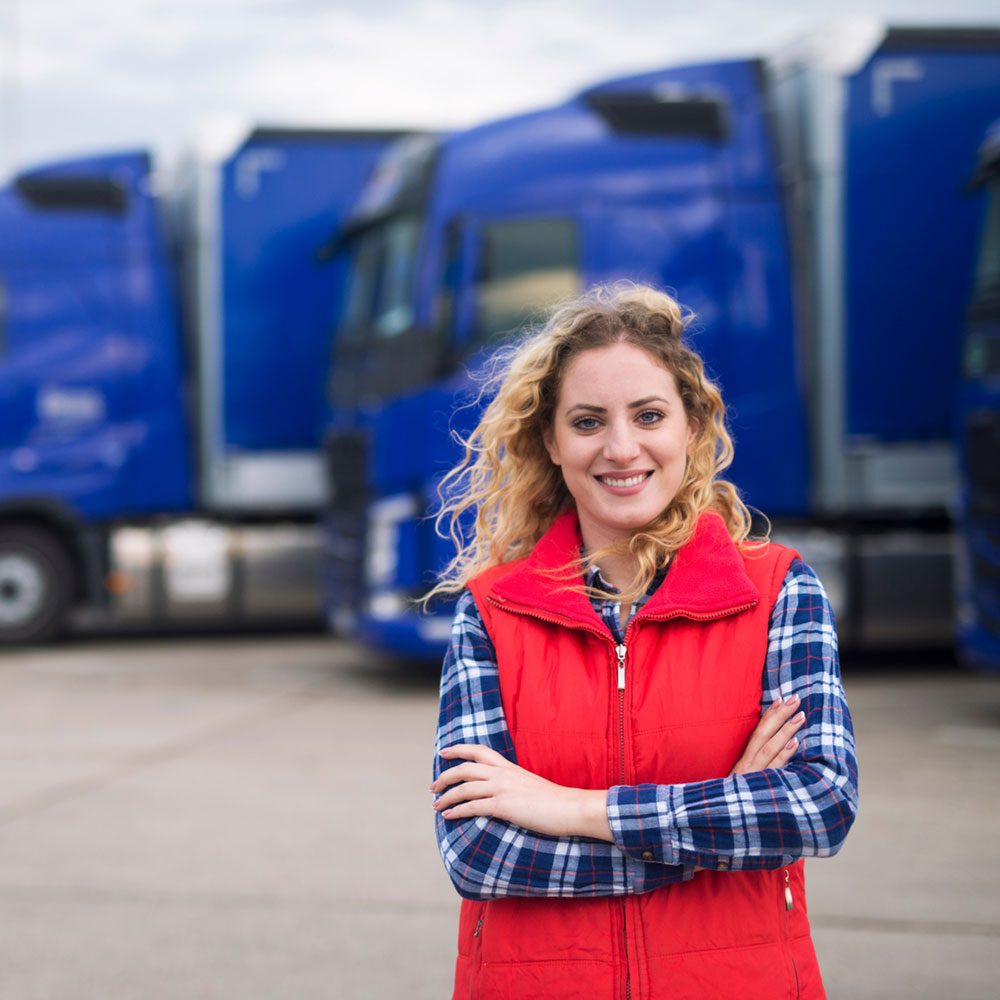 Benefits of Trucking & Transportation Companies Business Loans
Operating a trucking company can be a challenge, as delays in getting paid on invoices, maintenance and repairs, complying with state and federal guidelines, and constant costs all can eat into cash flow unexpectedly. That's why having loan options for your commercial truck company is essential. Having cash on hand is the best defense for unexpected issues, so having a wide range of funding and loan options is a must. Your trucking business needs flexible truck loans that reflect the nature of the job; AdvancePoint Capital can help.
Maintenance and Repair of Equipment
Equipment financing allows trucking and transportation companies to repair and maintain their equipment without depleting cash flow. Keeping truck instrumentation and the vehicles themselves up to compliance and safety standards means finding flexible financing for commercial trucks. The trucking business never has an offseason, so it's vital to keep equipment in tip-top shape at all times to reach your goals.
Transportation and trucking's lifeblood is the drivers. Very few businesses rely more on their employees than trucking and transportation, as they operate most of the work and processes. Ensuring that there is always cash flow available to make payroll for your trucking company is critical, and financing options must be in place to compensate for unexpected issues that negatively impact the business bank account. Your funding and loan options should reflect the vast array of operations you need to upkeep your commercial truck company.
Types of Trucking & Transportation Companies We Serve:
We work with a wide range of trucking and transportation enterprises to give them the financing options they need to reach their goals. Over the years, we've worked with countless companies nationwide, offering unmatched expertise and loan variety for trucking businesses. Below is a list of some of our most popular industries:
Logistics 

Medical and air transport

Moving 

Shipping and freight 

Commercial trucking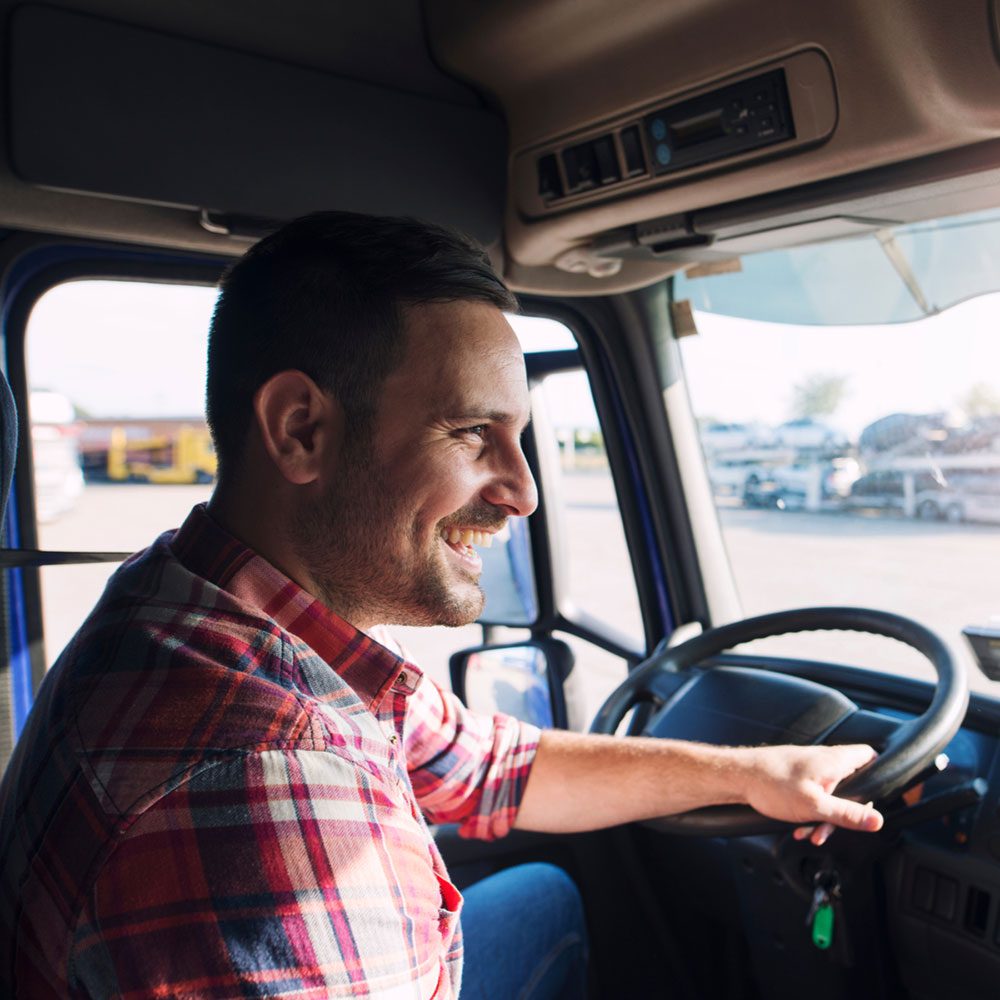 Frequently Asked Questions
It's simple! All it takes is a quick and easy application process through AdvancePoint Capital, and you're well on your way to getting the cash you need for your trucking business. Make sure to read the credit and time in business requirements, and have all of your documentation in order. Research is crucial, so be sure to ask your lender beforehand what you'll need and the qualifications. Owner-operators can apply and receive a truck loan in little time.
Well, you can't. You're going to need some funding to get started with your trucking or transportation company. If you don't have cash on hand, you'll need a trusted lender to help you get the money you need. Some of the best trucking loans for transportation companies are listed above and can offer funding through unpaid invoices, equipment leases, and other funds. Utilizing truck loans will help you get your business off the ground and running.
Yes, truck companies can seek SBA loans as a financing option, but they're not easy to obtain. As a trucking business owner, you'll need a sound credit history, proven time in business, and comprehensive financing documentation to obtain an SBA loan. If you have large fleets you need to fund, SBA loans might not be the fastest option with stricter lender approval, but it works for some in the trucking business.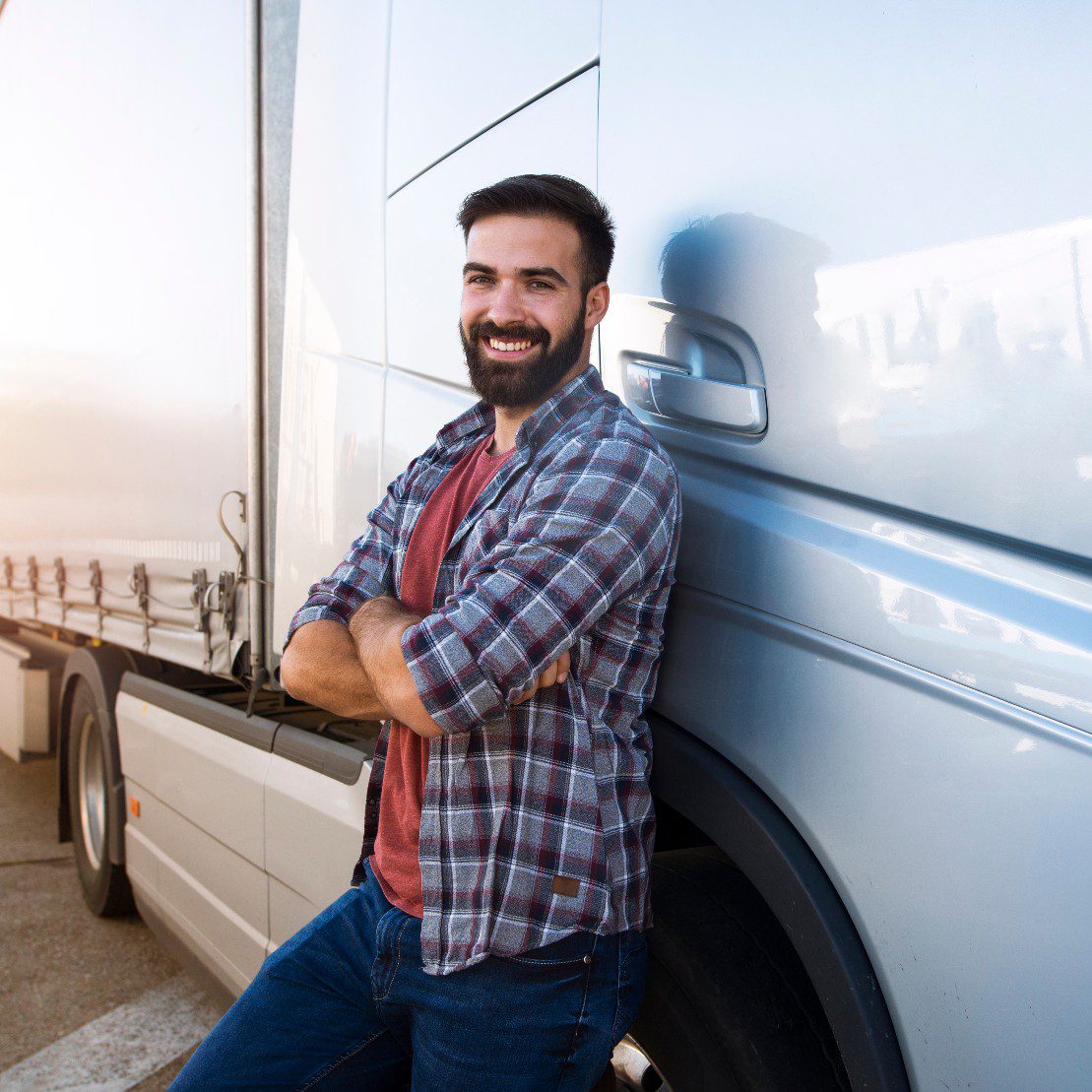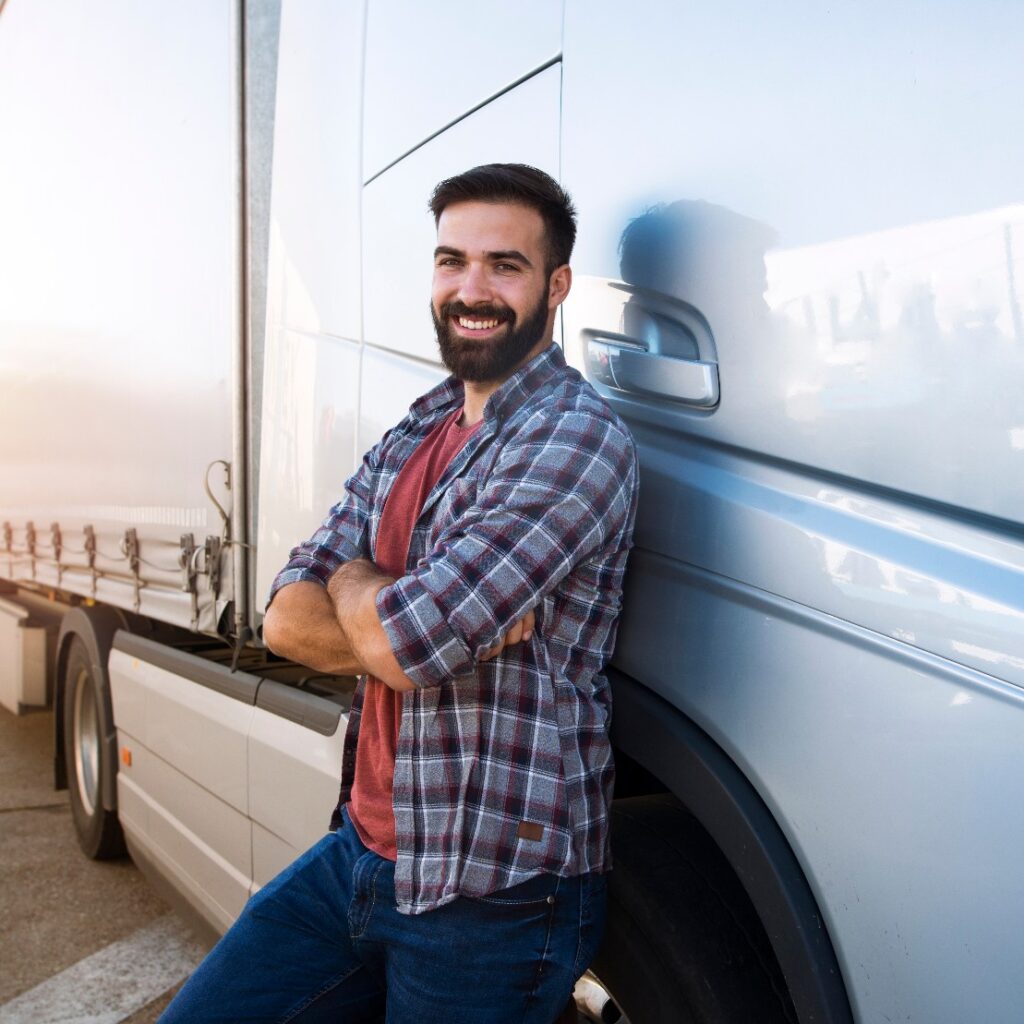 Why AdvancePoint Capital?
Experience – We have the necessary experience with the trucking and transportation industry to help you find the right funding.
Trust – We have excellent reviews and feedback from transportation businesses.
Loan Specialists – Our team is made up of experienced business funding specialists who know the trucking industry.
Products – We offer a variety of loan products so you can find the right solution for your business.
Access – With AdvancePoint Capital, you'll receive access to third-party lenders, online lenders, and government-backed loan choices.
Fast – We offer a quick approval process.
Free – Our online quotes are always no cost and no commitment.
Apply For Your AdvancePoint Loan Today!