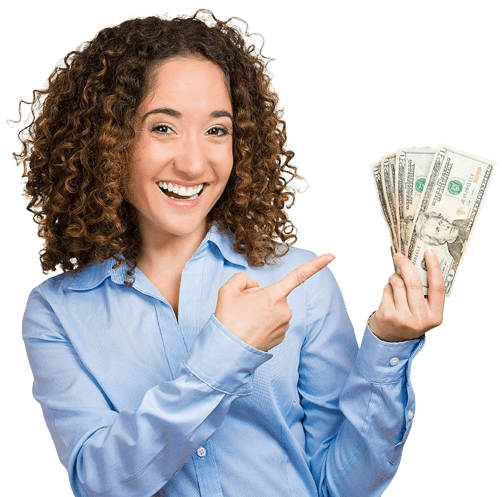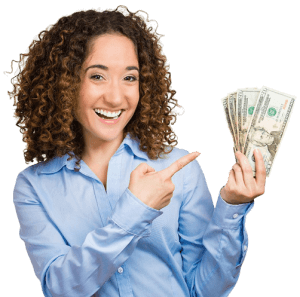 What is a Cash Flow Loan?
A business cash flow loan is a type of borrowing used for a small business's day-to-day operational cash needs. Business owners use business cash flow loans for various things, including debt financing, stabilizing business bank account balances, covering items like bills and business expenses, making payments for inventory during the busy season, financing projects and payroll, making rent, and other everyday needs. Lenders offer these working capital loans so that business owners can get the cash they require for a wide range of operational costs and provide financial protection.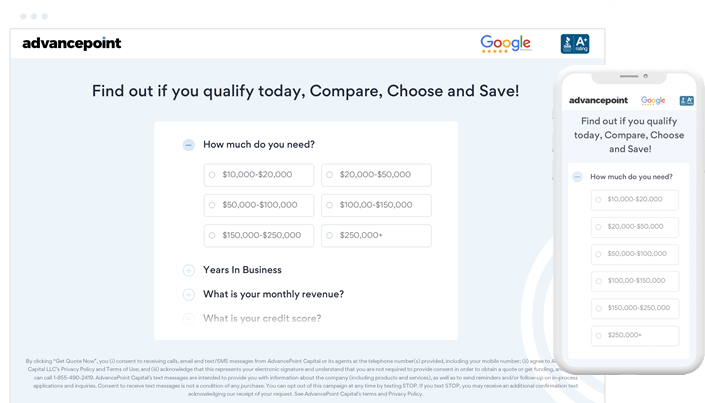 Get Started Today
AdvancePoint Capital makes the loan application process a simple, straightforward experience.
What are the Best Cash Flow Businesses?
Consistent revenue month over month is critical in the eyes of lenders. A small business with consistent sales and deposits is usually deemed to have the best cash flow. Some great examples include restaurants, auto service centers, food markets, and medical practices. However, even these businesses can be cash-strapped at times and might need additional money. Small businesses of all types often require access to cash flow lending at some point or another.
Cash Flow Loans Options for Small Businesses
If you are wondering how to get a cash flow loan for your small business, you're at the right place. Below we've listed six of the best cash flow loan options that you can choose at Advancepoint Capital. Let's evaluate your possible options and find the right loan that fits your needs.

Business Line of Credit
A business line of credit is a great option to have in place as you can draw money on demand as it's a revolving credit line. Flexible and fast, it's a top choice for business owners.
Highlights
Revolving credit
Approvals in 1 day
Ability to draw funds up to a credit limit
Only pay interest on outstanding balance

Small Business Cash Flow Loans
When you need money fast, a short-term loan may be the answer. Term loans have a fixed loan amount, over a fixed term, with a fixed payment which offers predictability in repayment.
Highlights
Fixed rates, terms & payments
Fast & streamlined application process
Rates starting at 9%
3 to 36 month terms available

Merchant Cash Advances
A merchant cash advance provides lump sum funding when other products say no. This product offers higher approval rates because repayment is based on future expected future sales. In some cases, debit card sales are not counted. Great for owners with a lower credit score or low average daily balances. No personal guarantee, only a business performance guarantee.
Highlights
No collateral is needed to secure the loan
Same day approval
Flexible repayment process
Credit score requirements (minimum 550)

Business Cash Advance
A good business option is a business cash advance when owners can't get a traditional bank loan. Repayment is based on future cash flow. A set percentage of future revenue is used for payment. Quick application process.
Highlights
No personal guarantee
1 page application & bank statements
convenience fixed payments available
Lower credit score requirements (credit score of at least 550)

Invoice Factoring
For those businesses that invoice customers on a regular basis, invoice financing may be the solution for you. An Invoice financing option that allows you to receive payment on invoices before the client pays. The credit history of a business owner is not considered.
Highlights
Purchase of an invoice, not a loan
Same day invoice funding
factor rates starting at 1%
Credit of issuer of invoice not an issue

Business Credit Card
Credit cards are actually the most popular option for business owners as the flexibility and quick access for purchases are unmatched. Loan payments are affordable as well.
Highlights
Convenient and flexible
Same day invoice funding
Intro rates start at 0%, up to 29%
Only pay interest on outstanding balance
The fast, convenient and straightforward way to get the money you need for your business – now!
Get your quote today by filling out our simple form.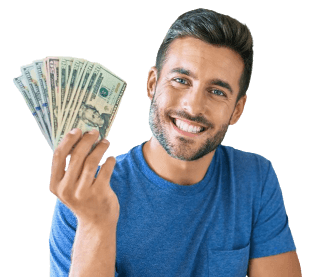 Pros and Cons of Business Cash Flow Loans
Pro's
Easy Application Process.
Approvals are faster and easier than traditional financing
Qualifications & Requirements less stringent than a bank
Con's
Interest Rates- Rates are higher than traditional loans at a bank
Costs- The cost and fees are higher do to risk
Term- Terms are shorter than SBA loans, typically 3 to 12 months.
Payments- Payments can be bi-weekly, weekly or even M-F daily
How to Chose the Best Cash Flow Loans
When choosing the best financing option for your business you must always consider the features of the products as much as the rates, terms and conditions. Your need and affordability is always going to dictate the product you choose most.
Consider the following before making decisions.
Rates (APR)- Interest rates are the cost of financing for the business. Ask yourself, does the cost out way the gain of the funding?
Costs- Fees associated with the business funding, excluding the rate. Include this in your total costs analysis.
Terms- Length of time to repay the funding. Are you given enough time to repay so that it's affordable for your business.
Payments- Frequency and the amount of the payment needs to be evaluated for affordability.
Features- Features are things like the ability to draw funds when needed on a line of credit, a term loan that has an early payoff discount feature, or perhaps a renewal feature that allows you to request more money on a merchant cash advance.
Conditions- Personal guarantees, pre-pay penalties, early pay discounts, simple interest, revolving credit, penalty fees for breach of agreement and definitions of what is considered late payments or default.
Cash Flow Lenders: Who Should I Work With?
When choosing who to work with you should evaluate if that traditional banks or other originators not only are reputable but also do they have the right products to offer you to solve your incoming cash flows. How do lenders evaluate your application? Business cash flow loans vary in interest rates, origination fees, additional fees (total cost), personal guarantees, unsecured loans, and company assets (asset-based lending), not to mention qualifications such as credit scores, company assets, personal assets, and other criteria.
What alternatives are there to Cash Flow Business Loans
Sometimes after considering business funding for cash flow. The options are not available do to requirements or qualifications or they simply don't address the need. There are alternative to consider other than a cash flow business loan such as;
Personal Credit Cards- Believe it or not many business owner utilize business credit cards to support there businesses as it offers flexibility that other options do not. Often times they come with low introductory rates and don't require documentation to get approved.
Personal Loans- Online personal loan lenders have sprung up over the last 10 years offering many alternatives to business funding.
Personal Funds- More common than you think, many business owners self fund there businesses to avoid taking out business loans.
Raising Capital through Equity- If your willing to give up a percentage of your business, raising capital through equity may be an option to avoiding adding debt onto the business.
Cash Flow Lending vs. Asset-based Lending
Cash flow lending is when you leverage your revenues for business funding now. Asset based lending uses the collateral of the business (and sometimes personal) assets as leverage for business funding. Both products come with shorter terms to repay and higher costs do tot he risk the products take.
When Is a Cash Flow Loan Right for Your Business? What are the most common uses?
Business leverage there revenue to acquire small business cash flow loans for many reasons. Working Capital is often the reason as it relates to many aspects of the business. Below are the most common uses of small business cash flow loans:
Working capital for cash flow gaps in revenue
Business Emergencies
Advertising
Inventory
Equipment purchases and/or repairs
Employee Recruitment
Seasonality fluctuations in revenue
Any other business purpose
Cash flow loans are a valuable tool in the tool box to make sure a business runs smoothly and can handle any potential bumps in the road.
Advice, Tips, and Warnings About Cash Flow Loans
Like any business finance product, you must still ask yourself why you need a cash flow loan to fix your company's issues.
Questions to ask yourself before applying for a cash flow loan.
Is your cash flow problems short term? Determine if you can work out your cash flow problems without financing.
Is the cost of business funding worth the squeeze? Analyze whether the funding is worth the cost.
Are you concerned about adding debt on your business? Once you get business funding you can't take it back so make sure you can make the payments and payback.
Was this a one-time, extenuating circumstance or emergency, or will your cash flow problems continue long term? Evaluate what type of cash flow problem it is and if it can be resolved before the funding has to be paid back.
Is asset based lending an option for you? Will your company always require a credit facility as it's just the nature of your industry?
Consider the questions above when choosing the cash flow loan solution because the answers to those questions are not the same loan product to solve your cash flow concerns. Not all online lenders are the same. Work with a cash flow lender with an extensive product line that can offer you as many choices as possible. When looking over cash flow loans, there's always a solution that will work. As we always say at AdvancePoint Capital: Compare and shop around, and you will always save!
How to Apply for Cash Flow Loans?
AdvancePoint Capital can assist many small business owners in finding the cash flow loans they need. We offer an easy loan experience that our customers love. Our process is fast and streamlined, with high approval rates depending on how much money you need.
Applying for a loan with AdvancePoint Capital is a simple four-step process. Start with this online lender form, fill out the short application page, wait a few hours for your approval, and get your cash! We can help you get on the road to solid cash flow right away.
Application- 1-page Application requires both business and personal information along with documentation requested by your business funding specialist.
Documents- Provide the necessary documentation requested based on the product(s) you are applying for.
Offer(s)- Receive offers in the form of a term sheet and/or disclosure that details product features, rates, payments, terms and conditions. Compare offers to make sure you are getting the best product to fulfill your needs.
Fund- Once you select an option, provide the required stipulations and sign an agreement. Once underwriting clears the stipulations you then get funded by wire or ACH!
Frequently Asked Questions