How Do You Get Restaurant Loans?
It's no secret that restaurant owners in the United States have had difficulty getting financing for their businesses over the years. Whether you are a member of a credit union or have a business bank account at a national bank, it can be challenging to get many types of restaurant loans or any bank loan, for that matter. But these are different times. With the growth of new alternative online lenders and other lending sources, more restaurant loans are available than ever before to benefit your restaurant with some small business funding.
How Do I Qualify for a Restaurant Business Loan?
Restaurant financing options can be a tricky approval process. Traditional lenders see these investments as extremely risky, which means qualifying for loans is a serious burden. These lenders won't give restaurant loans out to just anyone. They'll likely require a candidate with a great credit score, a robust business plan, and a significant amount of collateral for your restaurant loan in cash. Some could even ask you about your relevant hospitality experience as well. However, at AdvancePoint Capital, we're not your traditional route for restaurant loans. We offer the best financing options that you can take advantage of to get the funding you need.
AdvancePoint Capital has been experienced in funding restaurant operations for years and can help you access the best alternative business lending products. We understand the difficulties of operating a restaurant and the need for a business loan program to support it. Our job is to provide the best business funding products to you to run your business effectively. Whether you're looking to purchase equipment, need some working capital, or you're expanding operations — we have the best funding solutions you can rely on with our third-party lender network.
The 7 Best Restaurant Financing Options for Restaurant Businesses:
Long-Term Small Business Loans
Long-term business loans or traditional loans are always the most desirable as they offer the longest terms to repay – typically from 2 to 7 years. Long-term loans are a lump sum provided upfront with principal and interest rates that start around 7%. These loans require high credit standards for established businesses with at least two years in business. In addition, they require a significant amount of paperwork, and approval can take up to one week.
Benefits:
Low rates starting from 4%
Terms from 1 to 7 years
Accommodates a larger loan amount
Monthly payments
Short Term Small Business Loans
Short-term loans are term loans that provide a lump sum of money repaid over 6 to 18 months. When approved, you get a fixed amount of money and a fixed amount you have to pay back. The difference is the cost, with a set payment auto-deducted from your bank account monthly, bi-weekly, weekly, or in some cases daily. A small business loan that short term has limited paperwork required, and credit standards are more lenient than that of banks or traditional term loans.
Benefits:
Excellent to poor credit score considered. No minimum credit score.
Loan amount as little as $10,000 up to $500,000
Lower monthly or annual revenue requirements than those of traditional loans
Working capital loan
Fast and simple application process with the same day to next day funding
Business Line of Credit for the Restaurant Business
A business line of credit is a small business financing option that offers a flexible feature that is unavailable with a short-term loan. It works like a credit card in that it is a revolving credit line, allowing you to draw money out and then repay at any time. You only pay principal and interest on your outstanding balance. Business lines of credit have a credit limit set at consummation that you cannot exceed. A personal guarantee is required.
Highlights of a Line of Credit:
Ability to draw money at any time from lines of credit (best for flexibility)
Allows borrowers to spend the money, repay it, and spend it again
Principal and interest rates starting at 5% for lines of credit
Lower costs and fees than most other financing products
Restaurant Equipment Loans
Restaurant kitchens are the core of the operation, but kitchen equipment is incredibly costly. Equipment restaurant funding usually comes in the form of leasing or a term equipment loan. With equipment financing, the machinery itself is used as collateral. Decisions are also made based on the personal credit of the restaurant owner(s) and the health of the business's financials.
Benefits of Equipment Financing:
Simple 1-page application
Limited financial paperwork
Repayment terms from 1 to 5 years
Monthly payments
Small Business Administration (SBA) Loans
SBA loans are administered by the Small Business Administration. This federal agency sets guidelines that must be followed to ensure the loan for participating SBA-approved lenders. The Small Business Administration (SBA) works with lenders to provide loans to small businesses and does not lend money directly. Small Business Administration loans provide long-term, fixed interest rate financing at desirable interest rates and terms. Although popular, the process is a lengthy process with extensive paperwork, may require collateral and high credit score standards.
SBA Paycheck Protection Program (PPP)

– The Small Business Administration (SBA) has established the SBA Paycheck Protection Program loan. This SBA loan provides funding to small businesses affected by the COVID-19 crisis and in need of financial help. This program closed in May 2021.

SBA 7 (a)

– Traditional business term loans

SBA 504 C

– Commercial real estate used as collateral for business financing
Benefits:
Interest rates from 4% to 7%

Best terms from 3 to 25 years

A variety of acceptable uses of money
Merchant Cash Advance for Restaurants
Merchant cash advances (also known as future receivables purchase and sale agreements) provide an upfront lump sum of money to businesses in exchange for a fixed percentage of the businesses' future sales. Repayment is typically made daily or weekly. Either an ACH payment is auto deducted from a business's bank account, or the percentage is taken out of future credit card sales until the payback obligation is met. Terms are expressed as a future sale, so you are given a fixed amount and then responsible for paying back a greater amount through a fixed percentage of future sales. The difference between the amount given and the amount paid back to complete the agreement is your flat cost of money. The estimated time to repay is typically 6 to 18 months, but there are no term limits as the repayment is based on future sales. 
Benefits of Merchant Cash Advances:
Flexible repayment terms attached to future sales
Excellent to poor credit score considered. No minimum credit score.
Provides funds to owners with sub-prime credit
Payments fluctuate to future sales controlling the margin of profit
Business Credit Cards for Restaurants
Business credit cards work the same as other credit cards. They are a revolving credit line with a credit limit and minimum monthly payment requirement typically lower than a small business loan. You are issued a plastic card with an account number that can be used online and in-person for any purchases. You only pay interest based on the current principal. A personal guarantee is required.
Benefits of Business Credit Cards:
Can be used 24 hours a day, seven days a week 
No limitations on use of funds
Flexible payments 
Principal & interest rates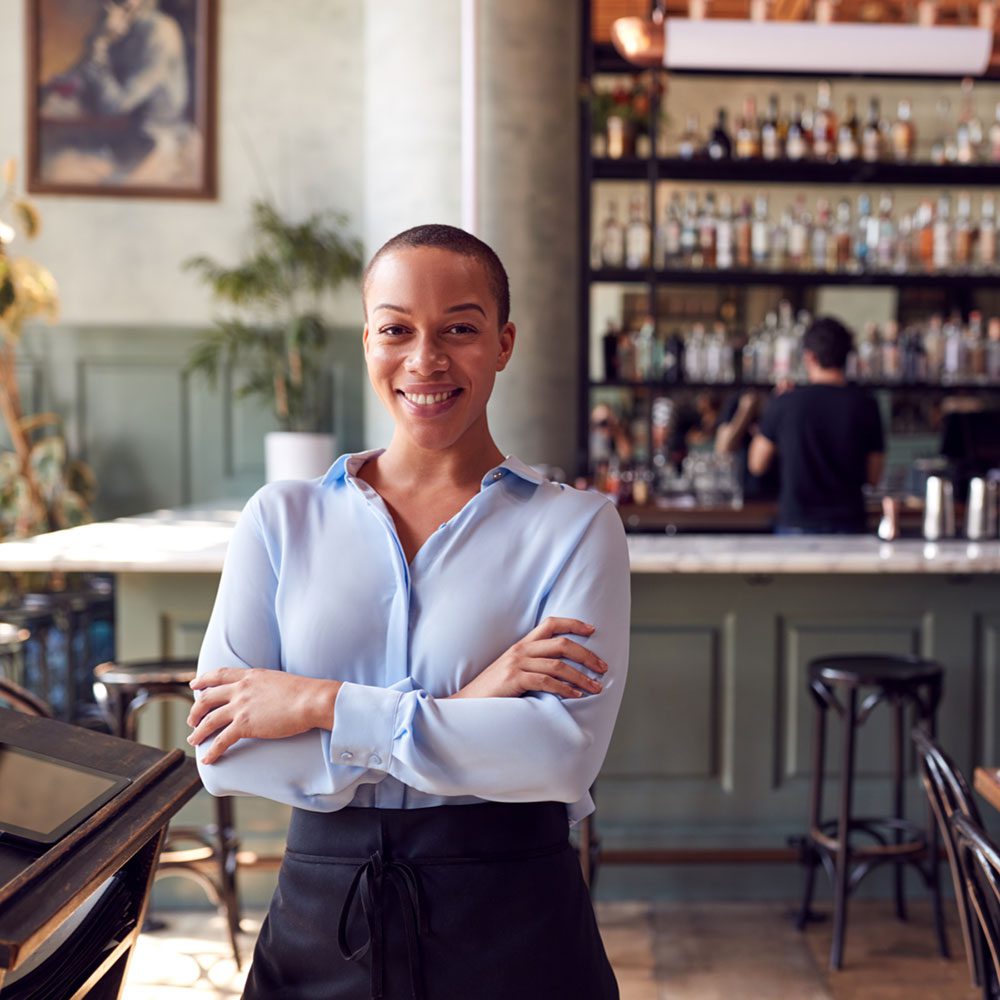 Benefits of Restaurant Business Loans
Cash Flow/Working Capital Loans
Operating small businesses like a restaurant is a complicated venture with many moving parts. There are a variety of issues that can impact the cash flow of the business, like seasonality, holidays, location, changes in food trends, and competition. Failing to meet payroll is not an option, so it's essential to have working capital loans in place to control the ups and downs of the business and stabilize cash flow. From cash flow to seasonal needs, restaurant funding is a sound option to improve business finances.
Facility Expansion or Renovations
Your restaurant may need upgrades, repairs to the facility, sprucing up of interior décor, or exterior appearance remodeling of your restaurant to maintain or attract customers and keep a competitive edge. In some cases, a new concept or project, for example, an outdoor deck installation may present the need for funding. With so many loans available, growing your restaurant can come in many forms. Restaurant business loans offer a lot of diversity and access to expansion and renovation opportunities. These restaurant loans can be used to purchase additional inventory, lease more space, expand marketing efforts, buy new equipment, or even open up another operation.
The internet marketing landscape has become a must but has also added additional costs to the restaurant business. That's why restaurant financing for advertising is so popular. Having a presence on the internet with various sources such as Google, Yelp, and Trip Advisor — as well as maintaining a website and working on search engine optimization, helps keep your small business on the top of Google search results. Additional costs for the growth of 3rd party delivery services (Grub Hub, Door Dash, Uber Eats) can be viewed as advertising costs, which can eat into your business's bottom line. More traditional sources like mailers and flyers are also advertising mainstay and costs associated with operating. So, restaurant loans can also be used to make sure you can market effectively on a wide range of channels.
Point of Sale Systems, Software, and Technology Upgrades
Point of sale (POS) systems are continuously improving and providing efficiencies to restaurant operations. You must make sure eventual investments in this area are a foregone conclusion, and financing will be needed. A restaurant business loan can be used to update systems and create more efficient processes within your operation. Restaurant owners are always looking for new ways to keep their tables full, and improving the customer experience with easier processes and systems for staff can make a significant impact.
Kitchen Equipment Maintenance and Repair Costs
Equipment financing allows restaurant small business owners to repair or replace essential equipment at the restaurant's core. These can be expensive endeavors, and a restaurant business loan that improves kitchen equipment and costly parts is often needed.
Restaurant Equipment Purchases
Small business owners may need restaurant equipment loans to purchase new equipment when repairs are not an option.
Food Costs or Inventory Financing
You might want to consider buying bulk non-perishable food items, and inventory financing may be necessary depending on business needs.
Combining existing debt into one loan payment under more affordable terms is a great way to improve business finances.
How Do You Get Small Business Funding for a Restaurant?
There are many options to consider, and with such a wide range of lenders and financing options available, it can be challenging to get started with the application process. Lenders will want some pertinent information, regardless if they're an online lender or from a traditional financing institution. This information mainly confirms your small business's financial history and legitimacy — and restaurant owners should be informed about what information they should have on hand before applying for restaurant loans.
For years, we've empowered small businesses around the country with the best financing opportunities and restaurant business loan options that people like you can use to fund your operation.
Depending on the restaurant loans you're looking at, each will have different requirements. However, there are some standard questions that you can expect to run across during your search for loan options.
Most lenders will want to know what type of restaurant you're running or thinking about starting. This question should be fairly simple to answer, as your business plan should outline the kind of restaurant — along with financial projections. These financial projections should help paint a picture of how your restaurant plans to grow over the years. You may also be asked simple questions regarding your restaurant's unique value, its five-year financial projections, and anything that will give insight into how your restaurant will be successful over time.
There are some documents that many lenders will require so that they can assess their restaurant loan risk. Business owners planning on getting loans should always be prepared to offer up their business's bank statements, personal and business tax returns, profit and loss statements, cash flow forecast, and perhaps, even more, depending on the restaurant loan itself. This information proves any revenue and profit — which is frequently a big player in whether or not you'll qualify for loans. Now, what paperwork you'll need ultimately depends on the restaurant loan itself. A business line of credit may require one thing, but a term loan will likely have much harsher requirements. However, all of these documents we mentioned are relatively typical when attempting to obtain restaurant financing.
How Long Has Your Restaurant Been in Business?
While many restaurant business loans have varying credit score requirements, all of them will require some sort of personal and business credit score. Restaurant owners need to show lenders how well they manage loans. It's all about trust and sound investments when it comes to restaurant loans. So, a credit score is a great way to show that your borrowing habits are indeed fruitful for the lender. Now, even if you have less than stellar credit, there are still restaurant loans that you can seek. However, the interest or terms may not always be what you're looking for. That being said, they still provide financing opportunities that business owners can take advantage of for working capital or any other restaurant needs. Make sure you are constantly working to improve your personal credit.
Types of Restaurant Operations We Serve
Coffee shops

Bars and lounges

Fast food restaurant operations

Restaurant franchises

Bakeries and pastry shops

Cafés

Pubs

Nightclubs

Ice cream and frozen yogurt stores

Dessert shops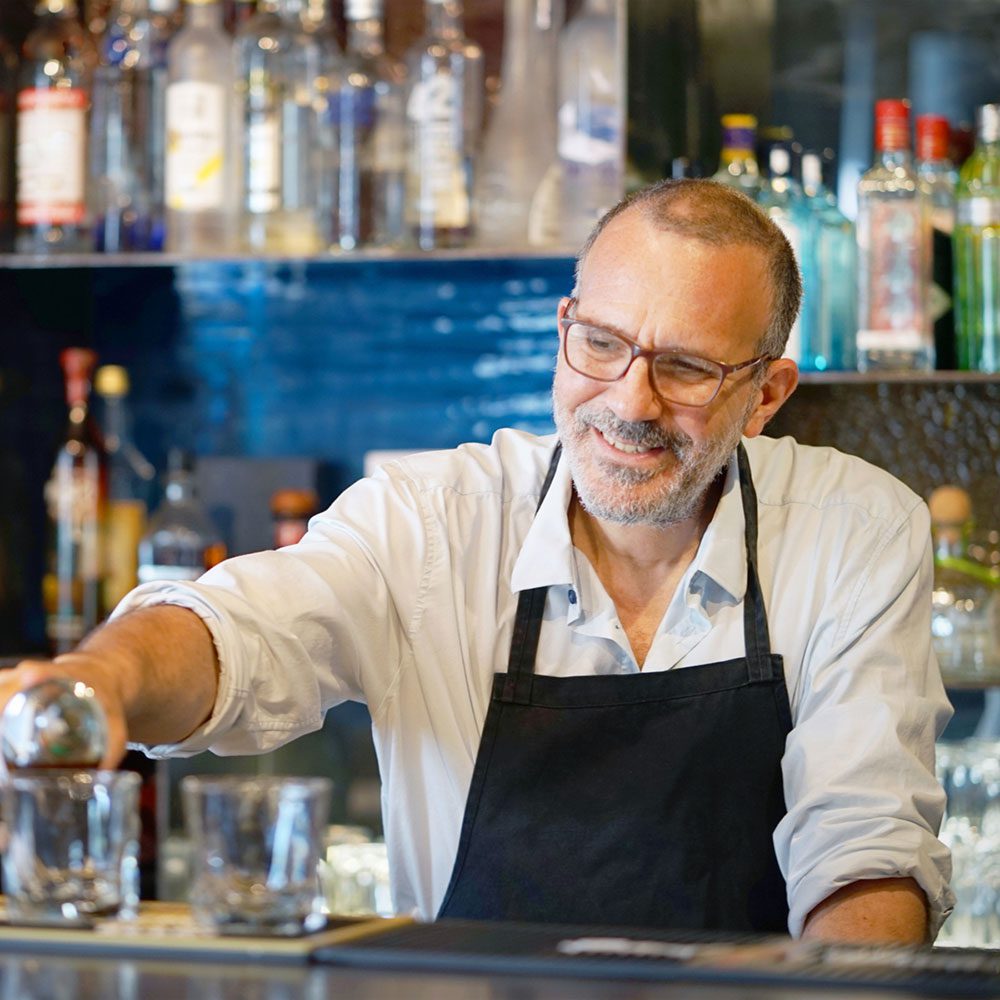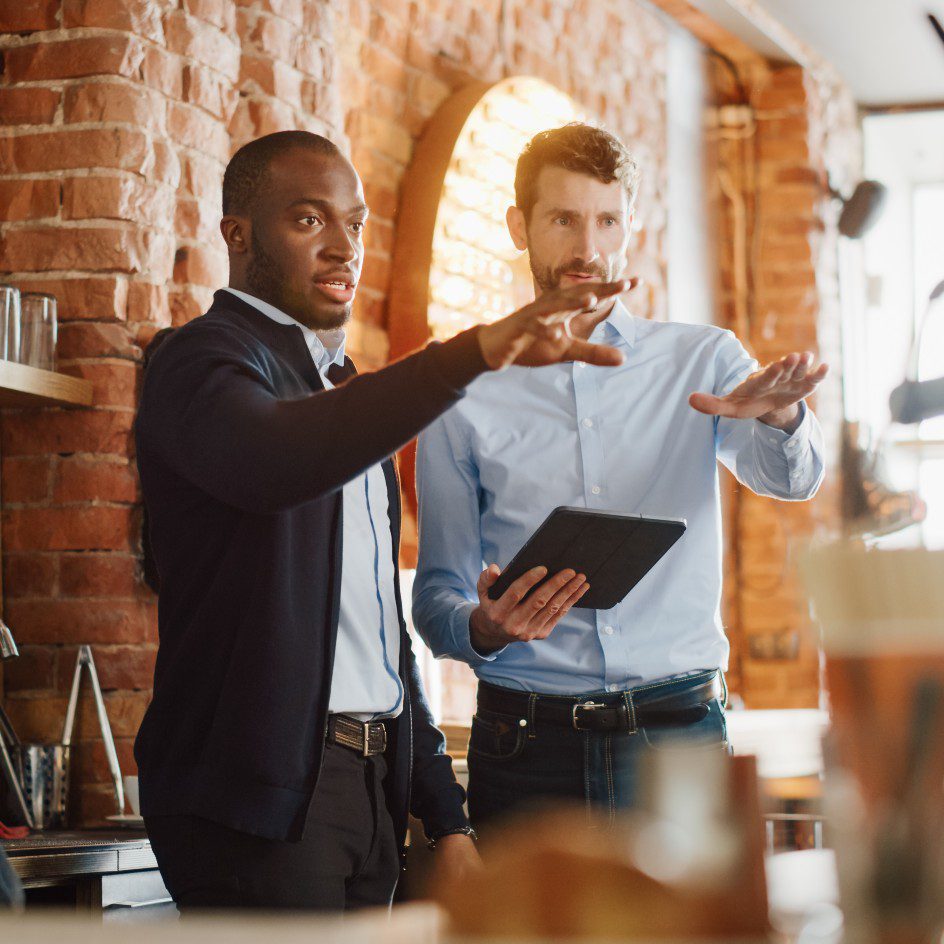 Why AdvancePoint Capital?
Experience – We have experience with the restaurant industry and have been funding restaurant businesses for years.
Trust – We have excellent reviews and feedback from restaurant companies
Loan Specialists – Our team is made up of experienced business funding specialists who know the restaurant industry.
Products – A variety of restaurant business loan products. We don't just offer what we have; we give you everything available in the marketplace.
Access – Access to third-party lenders, online lenders, and government-backed loan options
Fast – Fast approval process
Free  – Our online quotes are always no cost and no commitment.
Frequently Asked Questions
The answer depends on what type of restaurant loans you're considering. Some restaurant loans are far easier to qualify for, such as a business cash advance. In comparison, other loan choices could be a little more challenging for business owners to obtain, such as a term loan. Credit score, time in business, and various financial statements will affect whether or not it's difficult to get a loan for your restaurant. So, it's up to the restaurant owners seeking financing options to research various possibilities and determine which loan product they can apply for with success.
Again, this really depends on which restaurant loans you're considering. Different restaurant loan options will have unique application requirements, so there's no one-size-fits-all solution to this question. However, there are some typical avenues that many business owners take to open up a restaurant. Make sure you have a sound business plan, projected financial statements, ownership and affiliation documents, business certificates or licensure, loan application history, income tax returns, and a resume available. All could play a vital role in opening up a new restaurant.
Depending on your lender, you may need to offer a down payment or real estate as collateral for your restaurant loan. Typically, a down payment of around 10% is standard for restaurant equipment financing. However, that may change based on terms or other features of various loan options. For example, a term loan has very low interest rates. Additionally, they allow applicants to cover less than the 20% down payment. And short-term restaurant loans don't usually require any down payment at all. So, depending on the term loan option you're seeking, you may find various loan down payments or real estate collateral for each.
Start growing your restaurant business with AdvancePoint Capital.

We're the fast, convenient, and straightforward way to get the money you need for your restaurant - now!

Get your quote today by filling out our simple online form.