eCommerce Business Models: The Future Is Now
It's estimated that the global digital buyers market is roughly 2.14 billion, accounting for nearly eighteen percent of all retail sales worldwide. If you run an eCommerce enterprise, you'll need to keep your inventory stocked, marketing initiatives sharp, and your operation afloat with various costs. In the business world, you need money to make money—but what if you're short on cash flow and working capital? At AdvancePoint Capital, we can help answer that question.
What Is eCommerce Financing? How Do You Finance an Ecommerce Business?
That's where eCommerce online business financing options from AdvancePoint Capital can help give your company the business funding it needs to purchase what you need and pay it off with your overall profits. We are faster and more accessible than your average bank loan. Get pre-approved for a business loan with AdvancePoint Capital today.
The 7 Best eCommerce Business Funding Options for Your Online Business
Short-Term Business Loans
Short-term business loans have a repayment length of roughly 6 to 18 months and feature a factor rate with no principal or interest. It's a popular choice for small business owners and eCommerce businesses alike. A short-term business loan is an excellent option If you're having trouble finding funding through traditional lending outlets such as banks due to credit or documentation requirements. It's a reliable route to get the working capital you need.
Product Overview
Rates: Factor rates ranging from 1.09% up to 1.45%
Terms: 6 to 18 months in duration (typically 12 months or less)
Fees: Origination Fees 0% to 5%
Payments: Weekly, Bi-Weekly and in some cases daily Monday-Friday
Credit Standards: All credit types considered
Minimum Monthly Revenue: $10,000 per month
Processing Times: Same business day to 24 to 48 hours
Long-Term Small Business Loan
If you're looking for a term loan with longer repayment periods and a greater loan amount, long-term loans are what you need. With a repayment period of 2 years or more, you'll get access to more capital with affordable monthly payments. If you're thinking big picture and need to fund your online business for growth, a long-term loan for business is the perfect way to get the loan amount you need.
Long Term Business Loan Product Overview
Rates: Interest rates starting Treasury index plus 1% to 2.5% (currently 5.5%)
Terms: 2 to 10 years
Fees: Origination Fees 0% to 3%
Payments: Monthly or Bi-Weekly payments
Credit Standards: Good credit to excellent credit preferred
Processing Times: 3 days to a couple of weeks depending on Lender
The Small Business Administration (SBA) provides a wide range of loan opportunities for eCommerce companies. SBA loans offer low rates and longer repayment periods, making them attractive for many eCommerce business owners. While not the lender itself, the SBA gives guarantees, guidelines, and programs to approved lenders that can offer an SBA loan to your business.
With that being said, these can be difficult to obtain due to rigid credit requirements and significant documentation before approval. But, if your business credit is up to par, you can take advantage of their many loans and financing opportunities with the help of AdvancePoint Capital today. We do not offer the SBA microloan program or PPP loans.
SBA Loans Product Overview
Rates: Starting at Treasury index plus 1% to 2.5%
Terms: 3 to 25-year term loans
Fees: Origination fees range from 0% to 3%
Payments: Fixed monthly payments
Personal Credit Score Standards: Good to excellent credit preferred, but all credit considered on credit report.
Documentation: Full documentation; Application, six months bank statements, two years of business tax returns, year-to-date profit & losses, and balance sheets. More documents may be requested upon review. Real estate is not required as collateral for some SBA programs (such as SBA microloans).
Processing Time: It can take one week up to a month depending on application volumes, SBA business loans selection, or other economic conditions
Can eCommerce get PPP?
The PPP loan is no longer available.
If you need a flexible and revolving solution for cash flow, business lines of credit are a great route. With business lines, you can draw funds whenever you need or make purchases up to an agreed-upon credit limit and only pay interest on what you draw. Give your eCommerce business a flexible funding option like business lines of credit to thrive in the online marketplace and only pay interest on what you draw funds through a business line of credit today.
Product Overview
Rates: Principal & interest rates start at treasury index plus 1% to 2.5%
Terms: Open revolving line of credit
Fees: Origination fees 0% to 3%
Payments: Monthly, bi-weekly, or weekly payments
Credit Score Standards: Good to excellent preferred.
Minimum Monthly Revenue: $10,000 per month
Processing Times: Same day to up to a week depending on the lender
While technically not a loan, a business cash advance allows you to leverage future sales for instant cash flow. Your eCommerce business can offer up a fixed percentage of overall sales for fast access to capital. This is an excellent option for eCommerce businesses that lack creditworthiness but need cash now. Discover how you can take advantage of this flexible alternative to business loans today.
Product Overview
Rates: Factor rates from 1.09% up to 1.45%
Repayment Terms: No term limits. Payments continue until paid in full based on specified percentage collection methods and are dependent on future sales.
Fees: Origination fees that range 0% to 5%
Payments: Weekly or daily Monday-Friday fixed ACH payments
Credit Score Standards: Poor to excellent accepted; All considered.
Minimum Monthly Revenue: $10,000 per month
Processing Time: Same-day to 48 hours
A merchant cash advance is very similar to a business cash advance, with one distinct difference. Instead of leveraging overall sales, it takes a specific percentage of your daily credit card sales for access to instant cash on hand. This is another great solution for eCommerce businesses that lack stellar credit or time in operation, as approval requirements are more lenient and accessible.
Product Overview
Rates: Factor Rates 1.09% up to 1.45% or Interest Rates 4.5%-28%
Repayment Terms: 2 to 10 years
Fees: Origination fees range from 0% to 3%
Payments: Monthly fixed payments
Credit Score Standards: Good to excellent required.
Minimum Monthly Revenue: $10,000 per month
Time Frames: Instant financing, Same Day up to 3 days depending on the lender
A business credit card is a bank-issued plastic card that allows a business owner to purchase goods and services at will both offline and online. The business credit card operates as a revolving credit line with a credit limit and charges principal and interest on the account's balance every month. This is a very popular choice as the card is flexible in repayment with lower monthly payments than business loans.
Highlights of Business Credit Cards:
Principal & Interest instead of fixed costs (high interest rates)
Incentivized to pay off early with No prepayment penalties
Unlimited use of funds
Offers flexible payments with low monthly minimum payments
Good credit scores required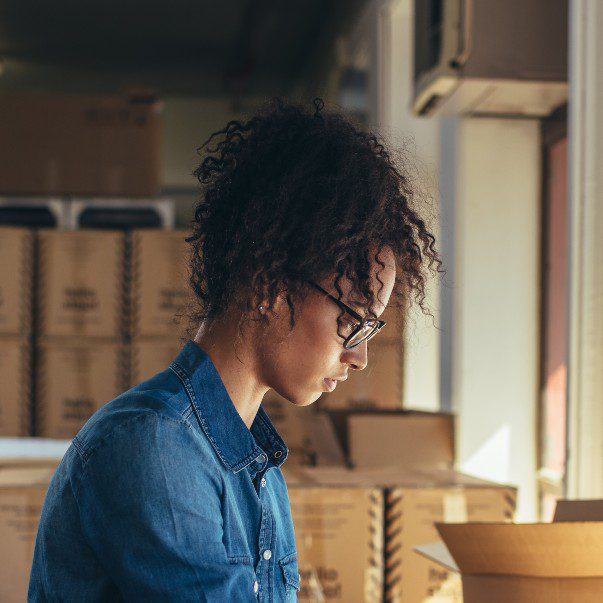 The fast, convenient and straightforward way to get the money you need for your eCommerce business – now!
Get pre-qualified today by filling out our simple form.
How Your eCommerce Business Can Benefit From Business Loans
Why Do You Need Business Loans?
How Much Money Do You Need?
An eCommerce business comes in all shapes and sizes, reaching nearly every industry around the globe. If you live and breathe eCommerce, you'll need every advantage possible to outlive and outgrow your competitors. That means there are a ton of factors that could influence why you need financing for your operation. Here are some of the more common reasons why you need loans for your eCommerce company.
Cash is king. There's no getting around that. eCommerce businesses have a wide range of moving parts, and several factors can impact cash flow. Your sales may be seasonal, require expensive equipment, have massive marketing spend, or require maintenance for optimal performance. Whatever it may be, you'll need loans from a trusted online lender like AdvancePoint Capital to keep the operation afloat.
An online business relies on secure software, inventory management, and various other factors that can all go horribly wrong at the most unexpected time. In the eCommerce world, having your shop go down can mean thousands of dollars in revenue lost. Having a credit facility by your side can give you peace of mind that you're ready to keep moving forward when emergencies occur.
Your inventory is your lifeblood. Having a fully stocked inventory means being prepared for sales and growth. However, there are times when cash is short, and you don't know where to turn. Through inventory financing, you can collateralize your inventory for instant cash on hand that you can use for a wide range of purposes.
What's Affecting Your eCommerce Business?
Low Capitalization
This is a problem for most small businesses, not just those swimming in the eCommerce pool. To keep up with demand, purchase inventory, grow, and thrive, you'll need enough cash reserves to get the job done.
Ignoring Marketing Costs
Your online business lives and dies by its marketing initiatives. Unfortunately, marketing spend is often swept under the rug when cash reserves run short. That's where business funding can help open doors and ensure that your eCommerce business is reaching the right customers.
A Competitive Marketplace
While the online industry model has opened more doors than ever before, it's also heightened the competition. To keep up with competitors, you'll need access to a loan amount that works for your business and not against it.
Day-to-Day: Time is Money
Running eCommerce businesses is more than just putting up an online shop and pressing publish. It requires a tactful approach to balancing day-to-day operations, working capital, inventory management, equipment financing, market planning, and beyond.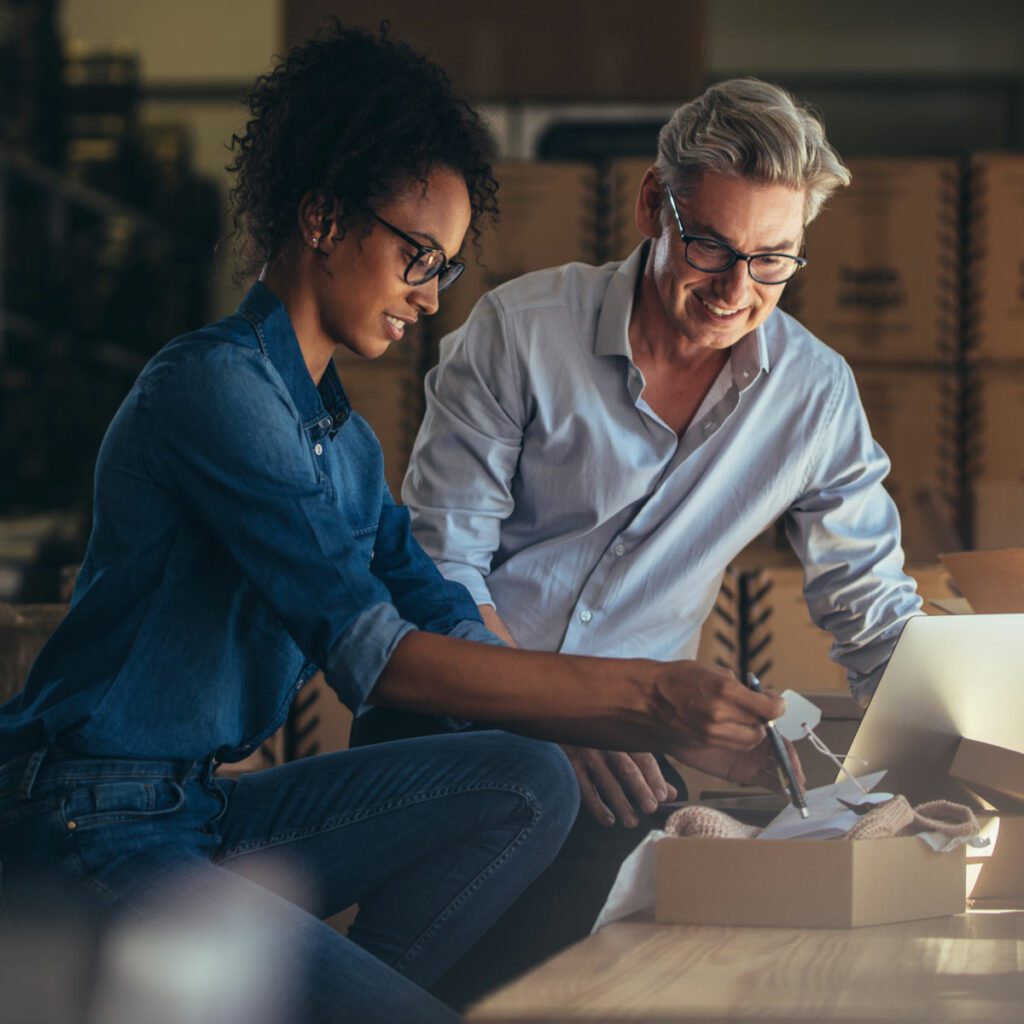 Advice, Tips, and Warnings About Financing for the eCommerce Business
Your eCommerce company funding journey should start with a few simple questions. What will I use the loans for, and how can it benefit my business? Which financing options put me in a position to succeed, and what can I realistically repay? What possible hurdles or challenges may come with getting approved?
Take your time during the research phase and ensure that you've sufficiently answered all of the questions above. Take a cost vs. benefit analysis into consideration to decide which funding opportunity works best for your eCommerce company.
Here at AdvancePoint Capital, we give owners the tools, resources, and funding options they need to manage day-to-day operations, grow, and succeed. Don't waste time and money fiddling with lenders or banks that you won't get approved for hard-to-approve loan types from other lenders. We have an array of financing options. Shop, compare, and achieve your goals by working with AdvancePoint Capital today to find your loan and perfect solution.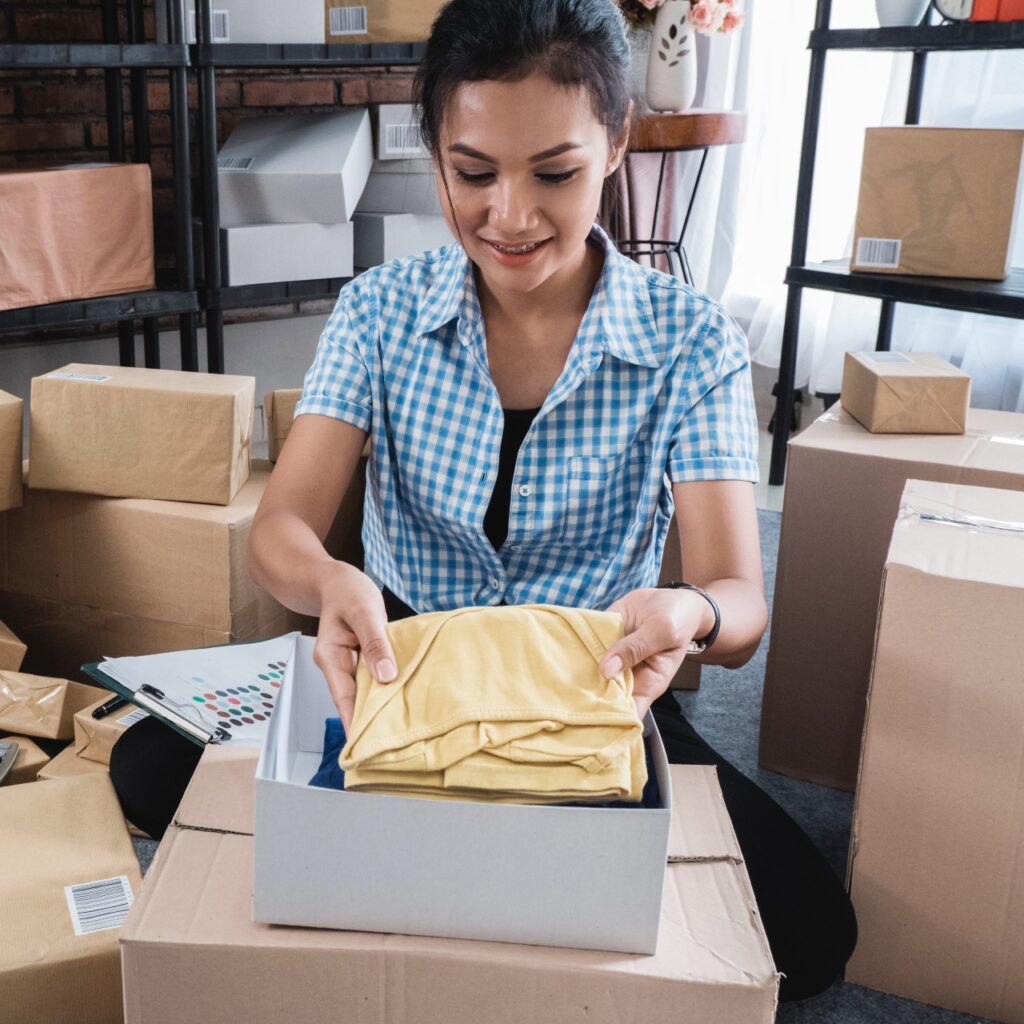 Why Choose AdvancePoint Capital?
Experience – We've worked with eCommerce companies for years
Trust – We secure personal information and have extraordinary reviews and feedback from eCommerce companies
Loan Specialists – We're professionals in the eCommerce financing marketplace
Affordable – No cost, no commitment loan quotes
Loan Financing Products – We offer a wide range of eCommerce loan products and funding opportunities, always helping you go over the fine print.
How to Apply for eCommerce Funding
Getting a financing solution or financial advice from AdvancePoint Capital is a fast and easy application process. All you need to do is fill out our simple online form, application page, and in just a few hours — you're well on your way to getting your eCommerce company approved for loans today. Don't wait for your competition to get the advantage. Take control of your financing future with the help of AdvancePoint Capital.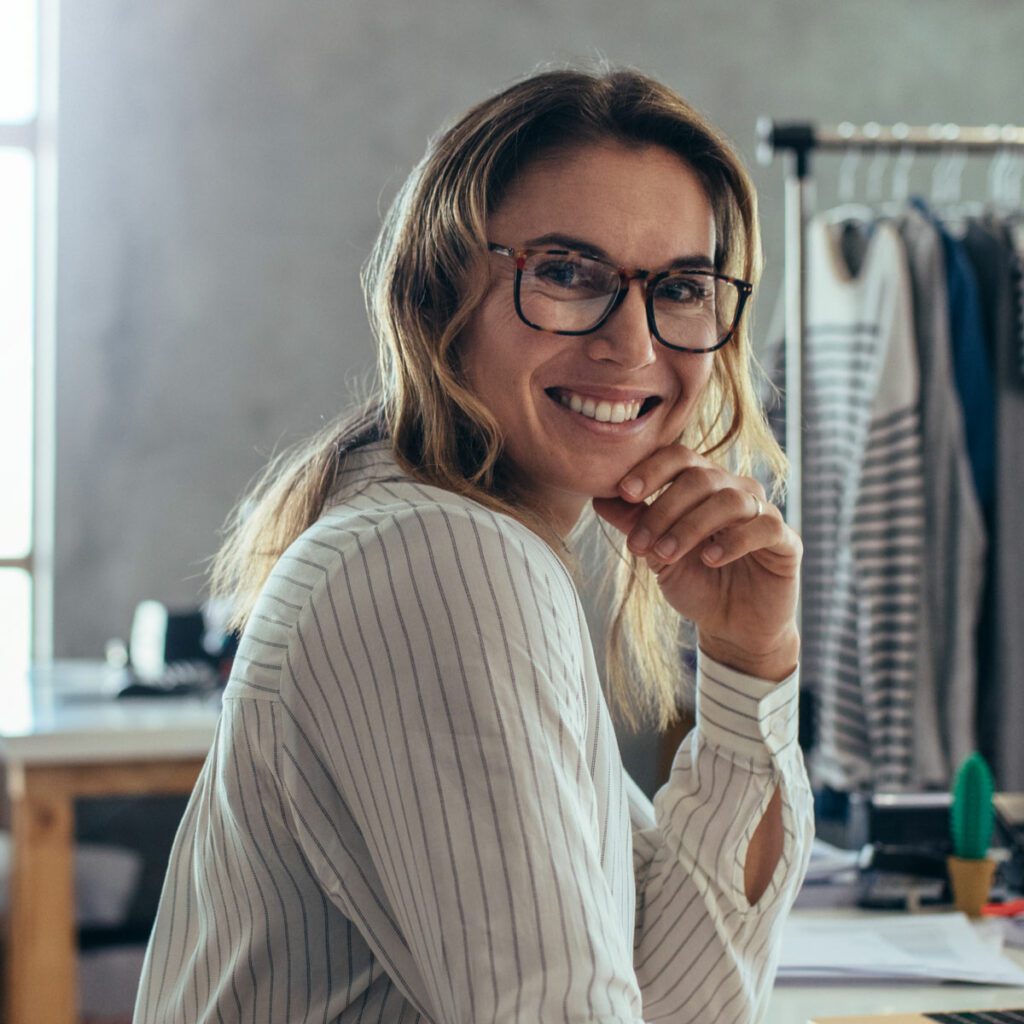 The fast, convenient, and straightforward way to get the money you need for your eCommerce business – now!
Get your quote today by filling out our simple form.