Best Medical Practice Business Loans
Like any other small business, physicians and medical practices often run into situations requiring business financing. That's why we offer medical practice loans and opportunities that you won't find at your bank. AdvancePoint Capital provides a wide range of practice loan terms and financing options for your healthcare company.
Your medical practice faces unique challenges in the ever-changing world of health care management. Mergers and acquisitions have become more popular due to rising costs and other industry factors. Healthcare practices face many financial hurdles, including:
Consumerism
Regulatory uncertainty
Competition
Mergers/acquisitions
Healthcare technology
Nearly half of all healthcare practitioners no longer have an ownership stake, so those who do must prepare for needs that may require the need for a medical practice loan.
A physician turning to a large bank like Wells Fargo, U.S. Bank, and Bank of America for medical practice loans might meet more challenges due to most banks' strict underwriting guidelines.
AdvancePoint Capital has wide-spanning experience in medical practice financing and physician loans for doctors for years and can help you access those new alternative lending products. We understand the difficulties of operating a medical practice and the need for practice loans to support it. Our job is to effectively provide the best business financing products to you so that you can operate your practice effectively. We offer a wide range of medical practice loans through our lending marketplace that empowers our doctors and moves them forward.
The 7 Best Business Loan Options for Your Medical Practice:
Long-term business loans are always the most desirable as they offer the longest loan term to repay, typically from 2 to 7 years. Long-term loans are a lump sum provided upfront with principal and interest rates that start around 7% with monthly payments. These loans require high credit standards for established businesses with at least two years in business and a significant amount of paperwork. Approval for medical loans such as this one can take up to a week.
Benefits of a Long-Term Business Loan:
Low rates starting from 4%
Loan terms from 1 to 7 years
Monthly payments
Learn More About
Long-Term Business Loans
Short Term Business Loans
Short-term business loans are term loans that provide a lump sum of money that is repaid over terms of 6 to 18 months. When approved, you get a fixed amount and a fixed amount you have to pay back. The difference between is the cost, with a fixed payment auto deducted from your business bank account monthly, bi-weekly, weekly, or in some cases daily out of the business bank account. Short -term loans require little paperwork, and credit score requirements are more lenient than banks or traditional term loans. If you need cash fast, this medical practice financing option can be an excellent solution for working capital, commercial real estate purchases, renovations, and more.
Benefits of a Short-Term Loan:
Credit accepted from excellent to poor
Lower monthly or annual revenue requirements than those of traditional business loans
A fast and straightforward process with the same day to next day funding
loan terms 6 to 18 months
Learn More About
Short Term Business Loans
A business line of credit works like a credit card in that it is a revolving line of credit. It allows you to draw money out and then repay at any time with you only paying principal and interest on your outstanding balance. While it's not technically under the umbrella of "medical practice loans," it does provide a financing option for healthcare institutions. Credit lines do have credit limits and are usually renewed annually but can be continuously extended depending on the lender. Both banks and alternative lenders can provide business lines of credit.
Benefits of a Business Line of Credit:
Ability to draw money at any time
Allows borrowers to spend the money, repay it, and spend it again
Principal and interest rates starting at 5%
Lower costs and fees than most other financing products
Learn More About
Business Lines of Credit
Equipment is a must for the healthcare industry. The medical equipment and machinery needed to operate a practice can be expensive and costly, to say the least. Equipment financing usually comes in the form of leasing or term loans. The equipment is used as collateral, and decisions are also made based on the business owner's credit and the health of their financials.
Benefits of Equipment Financing:
Simple application 1-page application
Limited financial paperwork
Repayment terms from 1 to 5 years
Monthly payments
Learn More About
Equipment Loans
SBA (Small Business Administration) Loans
An SBA (short for Small Business Administration) loan is administered by the United States Small Business Administration agency. It sets the guidelines that must be followed to ensure the business loan for participating lenders. The SBA works with lenders to provide loans to small businesses and does not lend money directly. SBA loans provide long-term, fixed interest rate financing at desirable interest rates and terms. Although popular, the process is a lengthy process with extensive paperwork, may require collateral and high credit standards. However, SBA loans offer excellent terms and an interest rate that works in your favor. The SBA 7 (a) loan is the most popular with doctors.
Small Business Administration SBA 7 (a) Small Business Loan Program
When small business owners are looking for their first SBA loan, they often end up with an SBA 7(a) loan program. This type of loan is considered a general-purpose small business loan, which gives a lot of flexibility with how a small business can use it. SBA 7(a) loans are ideal for a wide variety of businesses and purposes, which is why it's often the first type of SBA loan that a business owner may seek. However, some candidates may not be a good fit. A business can't use SBA 7 (a) loans to pay delinquent taxes, buy out a business owner, or reimburse a business owner for arrears or expenses.
There are also several sub-programs within this category that gives borrowers more to work with. Here are some of the sub-programs that fall under the SBA 7(a) category:
SBA Express (quick credit approval)
SBA 7(a) loans (standard term loan)
Veterans Advantage
Export Working Capital
Export Express
CAPLines
The interest rate for an SBA 7(a) loans is one of the most affordable you can find. (currently, the interest rate ranges from treasury index plus 1 to 2.5%)The maximum interest rates that lenders can offer is guaranteed by the SBA 7 (a) loan. Individual lenders offer rates based upon a borrower's qualifications — while still being subject to the maximums provided by the SBA. Costs and fees are reasonable.
Small Business Administration SBA 504
The SBA 504 Loan is a business term loan. SBA 504 is typically for large capital needs like real estate transactions. The use of proceeds from SBA 504 Loans must be used for fixed assets such as construction, owner-occupied commercial property, or mixed-use real estate.
Small Business Administration SBA Paycheck Protection Program (PPP)
The Small Business Administration (SBA) has established this Program loan in response to COVID-19. This is one of SBA's relief options that provides small business loans to the medical business and doctors.
Learn More About
SBA Loans
Merchant cash advances (also known as Future Receivables Purchase and Sale Agreements) provide an upfront lump sum of money to businesses in exchange for a fixed percentage of the businesses' future sales. Repayment is typically made daily or weekly. With a merchant cash advance, an ACH payment auto-deducted from a business's bank account, or the percentage is taken out of future credit card sales until the payback obligation is met. Terms are expressed as a future sale, so you are given a fixed amount and then responsible for paying back a greater amount through a fixed percentage of future sales. The difference between the amount given and the amount paid back to complete the agreement is your flat cost of money. The estimated time to repay is typically 6 to 18 months, but there are no term limits as the repayment is based on future sales.
Benefits of Merchant Cash Advances:
Flexible repayment terms attached to future sales
Provides funds to business owners with Sub Prime Credit
Payments fluctuate to future sales controlling the margin of profit
Time in business only requires 6 months or more
Lower credit score requirements
Learn More About
Merchant Cash Advance
Business credit cards work similarly to personal credit cards. They are a revolving line of credit with a credit limit with a minimum monthly payment requirement typically lower than a business loan. You are issued a plastic card with an account number that can be used online and in-person for any purchases. You only pay interest based on the current principal.
Benefits of Business Credit Cards:
Can be used 24 hours a day, seven days a week
No limitations on the use of funds
Flexible monthly payments payments
Principal & Interest rates
Low fees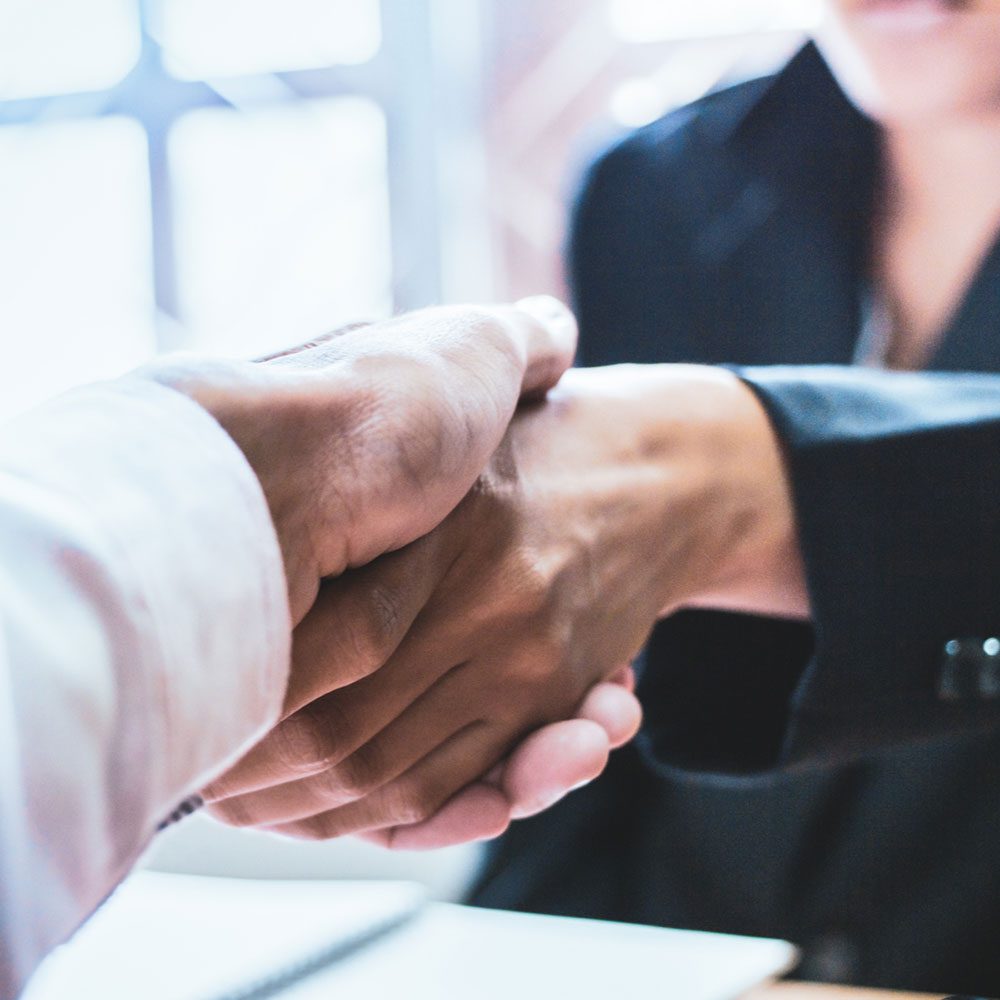 Benefits of Medical Practices Business Loans
Running a healthcare operation requires loans and financing options that work for the practice, not against it. Medical professionals rely on education, tools, equipment, and technology to get an advantage in the field. Unfortunately, those advantages aren't cheap and may require a loan. However, there are many benefits to obtaining medical practice loans. Whether you're looking for new real estate opportunities to expand the practice or you need financing to keep up with operational costs — there's a loan option for you.
Operating a practice is a complicated venture that has a lot of moving parts to it. Opening a new practice can be even more complex. There are a variety of issues that a doctor can face that can impact the cash flow of the practice, like staffing, receivables, and collections, pressure from large medical groups, and competition. Meeting payroll is not an option, so it's essential to have a business credit facility in place to control the company's ups and downs and stabilize funds with working capital through a variety of funding options.
Software and Technology Upgrades
As innovations are always omnipresent, it's crucial to have the business credit facility available to acquire the necessary technology to keep up with best practices in patients management, treatment, record keeping, and other processes that a doctor may have to manage.
Business Debt Consolidation
Debt can build up in a Medical Practice, so debt consolidation may be necessary to improve the overall cash influx for a practice.
Purchasing Medical Practice Loans
Medical practice acquisition is going on at an ever-increasing rate. Most practices are financed due to the high cost of the sales price, so finding medical practice loans of this type is a must.
Medical Equipment Purchases
New types of equipment are always developed in the medical industry to deploy new tests and treatments. Equipment financing is available to defray those costs and not negatively impact your balance sheet or cash flow. It can offer business funding options that upgrade or improve equipment for patient care.
Types of Medical Practices We Serve
Doctors & General Physician's
Dental Practices
Nurse Practioner's
Veterinarian's/Veterinary Practice
Medical Professionals
Private Practice Physicians
Chiropractors
Hospice Care Providers
Ophthalmologists/Optometry Practice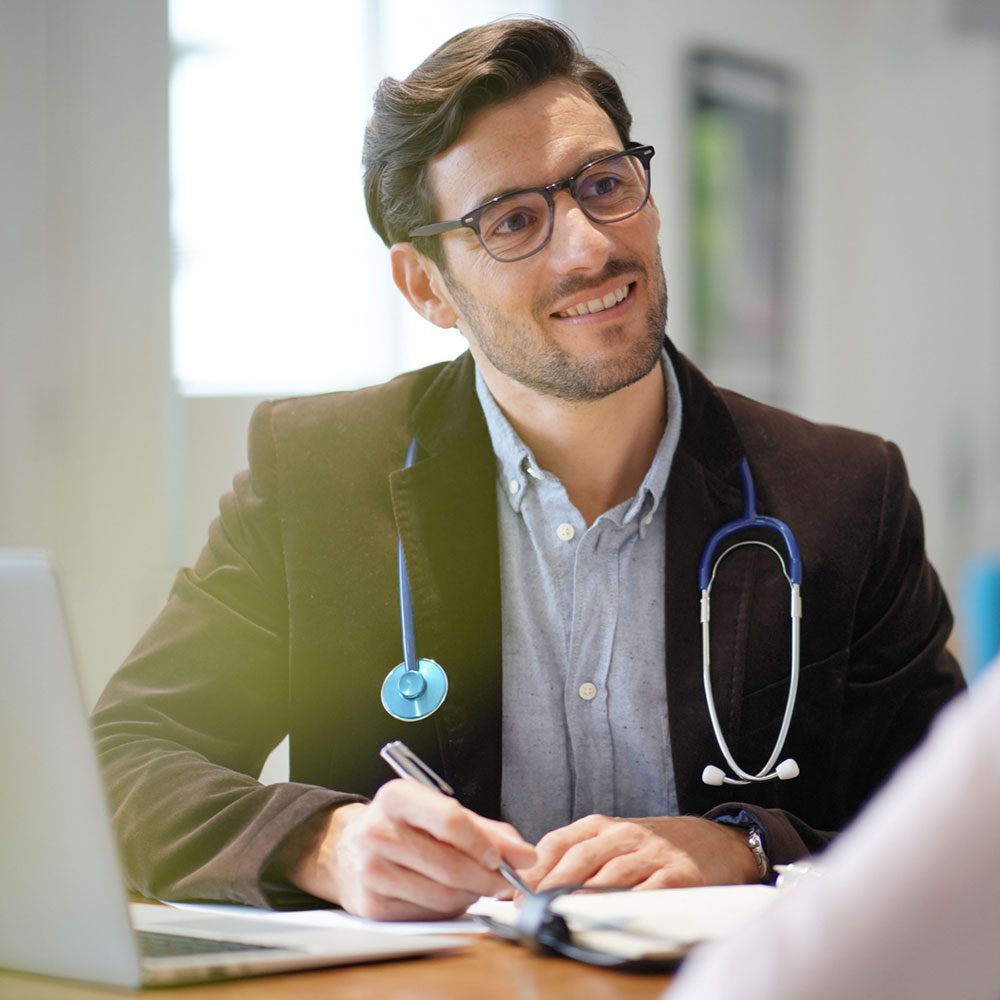 Apply For Your AdvancePoint Loan Today!