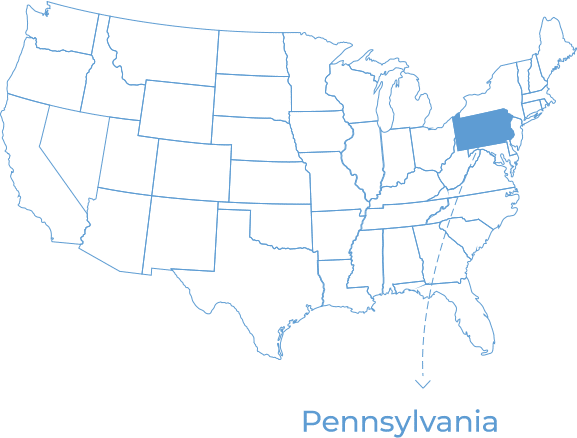 Pennsylvania, the "Keystone State", a state in the Northeastern United States, is home to over 12.7 million people where Pennsylvania state's economy is thriving. Pennsylvania's economy is fueled by agriculture, energy production, education, technology, healthcare and manufacturing. Major Pennsylvania industries include food production, transportation equipment, chemicals, natural gas and steel.
Pennsylvania's small businesses are the backbone of its economy, accounting for a large majority of businesses in the state. But new and growing businesses face many challenges, including access to capital.
AdvancePoint Capital is a leading provider of fast business loans in Pennsylvania. We offer long term and short term loans, line of credit, invoice financing, government loans like an SBA Express loan and many other loan options to Pennsylvania small business that can't get bank loans or credit unions loans from local lenders.
How To Get A Small Business Loan in Pennsylvania?
There are a few different ways to get a small business loan in Pennsylvania. Entrepreneurs can go through a traditional lender like a bank, or you can work with an online lender like AdvancePoint Capital.
Working with a traditional lender like a bank can be a long and frustrating process. Banks typically have lengthy application processes and require extensive documentation putting borrowers through the ringer. They also have strict credit requirements, which can be difficult for new businesses to meet.
Entrepreneurs love online lenders like AdvancePoint Capital as we are a much faster and easier option than banks for Pennsylvania small business loans. We have a simple and straightforward application process, using technology, we can fund your loan in as little as 24 hours. Our credit requirements are more lenient, which can benefit newly established businesses that may have difficulty qualifying for traditional loans.
9 Best Loans for Pennsylvania Small Businesses (December 2023)

Pennsylvania Small Business Loans
A small business loan is a fixed term, fixed amount with a fixed payment. This is a great option when you know how much you need and what you are using the money for within your business.

SBA Loan
The Small Business Administration (SBA) is the agency that administers SBA Loans. SBA loans offers long term business loans at attractive low interest rates and longer repayment terms. They require a lot of paperworkmay require additional collateral and investment of time and process but is worth it, if approved. An SBA Express loan is available with less paperwork and quicker turnaround times. SBA loans must me approved by an SBA preferred lender.

Merchant Cash Advance
A Merchant Cash Advance is a revenue based business funding alternative often used by small businesses who cannot secure an approval for a traditional loan. This solution is based on revenue and not profit & loss and is repaid through a novel repayment process but which the funding is repaid by taking a split set percentage of future credit processing instead of fixed payments. Popular because of its flexible repayment process which adjusts to future revenue.

Business Cash Advance
A business cash advance is a great solution for businesses that can't get approved at a bank. Lower credit standards and limited amount of paperwork required. Flexible payback attached to future sales of the business. Business hours to get approved, not business days.

Business Line of Credit
Business lines of credit allow established businesses to draw money on demand up to a credit line limit. Great interest rates and flexibility.

Equipment Financing
Equipment loans and Equipment leases offer financing by using the new equipment purchase as collateral. Usually repaid over years and not months.

Invoice Financing
Invoice factoring provides the business owner who invoices clients the ability to get an advance off of an unpaid invoice before net terms are due. Great for improving speed of cash flow and reasonable rates.

Short Term Small Business
Loans
Short term loans offer higher approval rates and lower documentation. Quick turnaround from application to funding. Easier eligibility requirements. No business plan or financial projections required. Repayment period is usually with 18 months or less.

Long Term Business Loans
Long term financing is available for those businesses who are looking to expand and need to spread those costs out over years with affordable payments.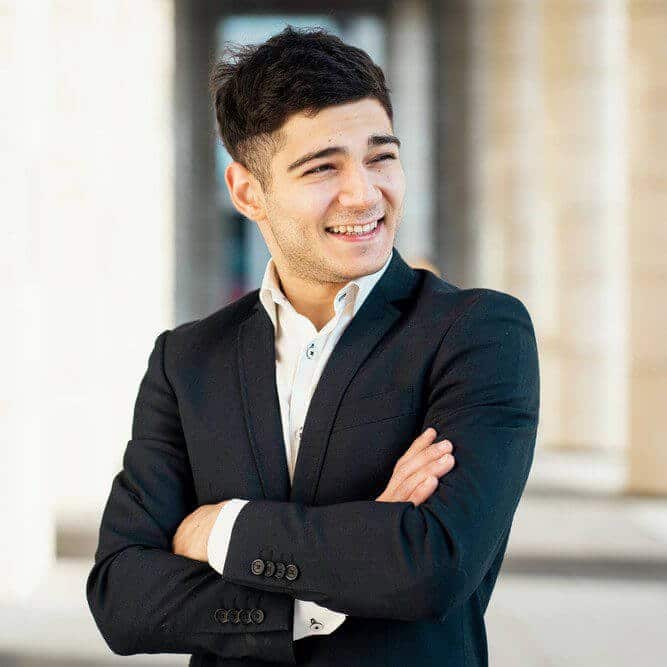 Why Does Your Business Need Financial Assistance?
The most common reasons Pennsylvania small businesses acquire capital for their business:
Day-to-day operations
Business Inventory
Pay Bills
Business Expansion
Equipment Purchases
Technology Investment
Advertising/Marketing costs
Emergencies
Financial Assistance & Programs for Entrepreneurs and Federal Grants in Pennsylvania
Why AdvancePoint Capital?
Experience with Businesses in Pennsylvania – We have been providing financing in Pennsylvania for years.
Feedback and Reviews– Excellent reviews and feedback from small business owners in Pennsylvania.
Our Loan Specialists – Experienced business funding specialists in Pennsylvania.
We Have No Obligation – No cost, no commitment quotes.
Assortment Of Products – A variety of business loan products for businesses in Pennsylvania.
Apply for Business Loans in Pennsylvania Today!
At AdvancePoint Capital, applying for a business loan is fast and easy with our simple application process. Simply complete our digital form and application page, and within a short span of time, you'll be on the path to acquiring a business loan in Pennsylvania.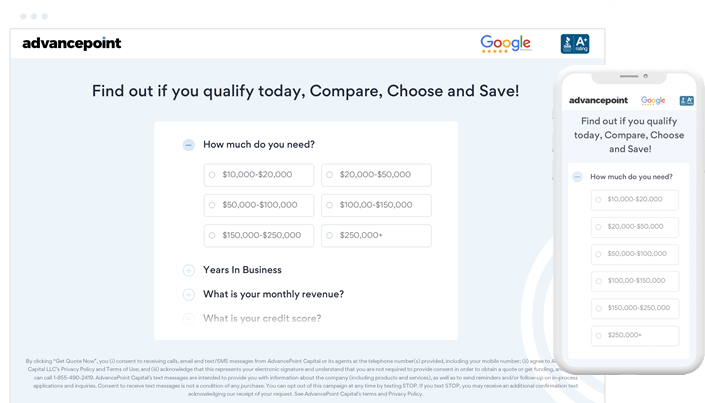 Get Started Today
AdvancePoint Capital makes the loan application process a simple, straightforward experience.
Frequently Asked Questions