Best Small Business Loans for Manufacturing Businesses
The manufacturing sector is driven by the economy and the execution of the products they are manufacturing. To operate an efficient manufacturing business, you must have excellent equipment and machines, a proper supply chain, an organized operation process and structure from beginning to end, and an efficient and accountable workforce so a quality product can be delivered. Having an appropriate business credit facility is essential to help manufacturing firms function and operate correctly. Whether it's getting more efficient machines to improve the factory line and overall business operations process or purchase supply in bulk at a discount, financing manufacturing is necessary to maintain and build up companies.
AdvancePoint Capital can provide customers a manufacturing loan regardless of the economy, lender, or funding provider. Our diverse range of manufacturing financing offers various interest rate options, credit score requirements, loan amounts, and more. We give businesses the flexibility and freedom they need through our lender's network.
We understand how challenging it can be for manufacturing business owners to find the right funding solution to expand their business, whether to purchase more manufacturing equipment, real estate, and more. Manufacturing financing can be a complex endeavor — but we make it easy. Regardless of credit scores, credit history, business needs, payment terms, and more — we'll be your lending partner to help improve manufacturer's revenue or improve business operations all around. Small business owners need a lender they can rely on; that's where we can help. We make the approval process a breeze, with quick and easy ways to get cash flow fast to help out with various business expenses and more.
Whatever comes next in your business plan, as your manufacturing financing marketplace, we have the loan and financing products you need to grow and expand in our network. AdvancePoint Capital is a manufacturing business loan provider that can help.
Apply For Your AdvancePoint Loan Today!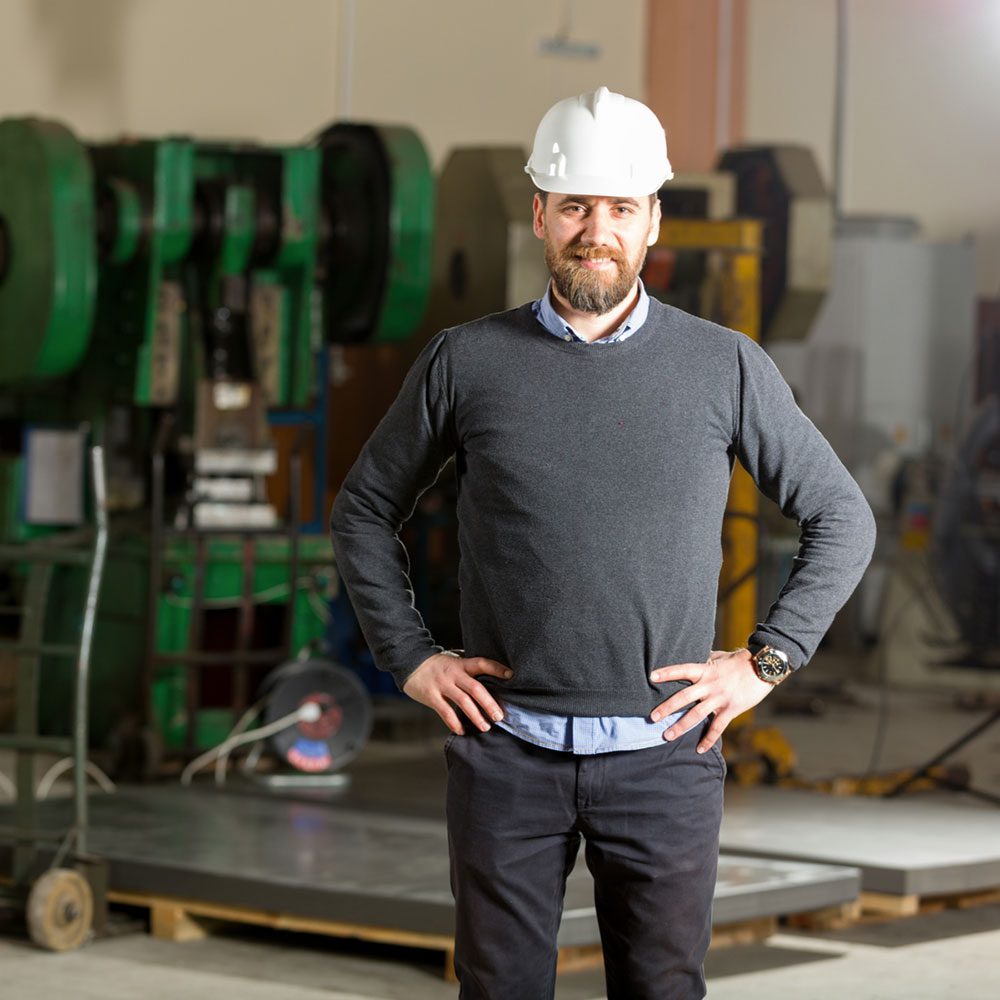 The 9 Best Manufacturing Business Financing Options
When it comes to discovering what manufacturing financing works best for you, it's essential to look through all of your available options to decide which source of capital is ideal. Whether it's choosing the correct interest rate or terms, you must look at a wide range of factors to select the one that's right for you. Financing options for manufacturers from AdvancePoint Capital are diverse —with various lending partners, so let's take a look at eight of the best loan opportunities for financing your manufacturing business.
Business Line of Credit for Financing Manufacturing Companies
Business credit lines are a manufacturing financing option that offers a flexibility feature for your business that a short-term loan does not. It works like a business credit card in that it is a revolving line of credit and allows you to draw money out and repay at any time with you only paying principal and interest on the accrued balance. This financing product has a credit limit that you cannot exceed and is set at the time of consummation.
Highlights
Lower costs and fees than that of short-term loans

Only responsible for principal and interest on the outstanding balance

Draw money out as you need it instead of a lump sum

Great for working capital needs
Learn More About
Business Line of Credit Options
Long-Term Manufacturing Loans
A long-term small business loan is defined as a duration of 2 years or greater in repayment length. Long-term small business loans offer a fixed lump sum upfront that's repaid over an extended period with the costs based on a principal and interest rate. This manufacturing loan is popular with manufacturers who are wanting to expand their business operations.
Product Overview
Rates: Interest rates starting treasury index plus 1% to 2.5%; currently 5.5%
Terms: 2 to 10 years
Fees: Origination fees 0% to 3%
Payments: Monthly or bi-weekly payments
Lender Credit Score Requirements: All types considered; good to excellent preferred
Learn More About
Long-Term Loans
Short-Term Manufacturing Loans
A short-term small business loan offers a fixed amount over a fixed term with a fixed factor cost, unlike a principal and interest loan. Payments are usually set up to be paid either monthly or weekly directly out of a business bank account via ACH based on the term and payback amount. For manufacturing businesses looking for a reliable way to get capital fast, short-term loans are a sound solution to get the financing you need for your company.
Highlights
Same day to 24-hour funding
All types of credit considered by the lender, from excellent to poor credit
Limited paperwork needed for approval of short-term loan
More accessible approval qualifications than that of a business credit line
Great for working capital needs
Learn More About
Short-Term Loans
Manufacturing Equipment Financing
At the heart of any manufacturing company are the machines and equipment. Many times the cost to upgrade equipment well exceeds the available cash flow to support the purchase. Equipment loans enable the manufacturer to develop new product lines, improve quality controls, reduce labor costs, and strengthen the overall business process and structure. When purchasing equipment for your small business, you secure that equipment as collateral like you would when buying a truck or automobile. Equipment loans are usually structured as a lease to purchase or fixed-term loans, making them a sound financing option for manufacturers.
Highlights
Lenders require minimal paperwork
Repayment terms from 1 to 7 years
Affordable monthly payments
Frees up cash flow instead of depleting company cash reserves to purchase
Learn More About
Equipment Financing
SBA Loans for Manufacturing Companies
An SBA loan is the most popular small business loan but the most challenging financing option for various manufacturing loans. These are business loans guaranteed by the U.S. Small Business Administration and funded by SBA-approved lenders. Because the Small Business Administration backs this loan, the interest rates and terms are more attractive than any other type of business financing, but qualifications are more rigid on credit. Be prepared; it will take time to get approved for SBA loans. We're talking about weeks, not days, for these financing decisions. However, it's worth it for businesses in the end, as you'll have extremely low interest rates and excellent terms.
Highlights
Repayment terms from 1 to 25 years
Lender interest rates as low as 7%
Monthly payments
No restrictions on the use of funds
Learn More About
SBA Loans
Invoice Factoring / Financing for Manufacturing Companies
Invoice factoring/financing is a financial transaction type of debtor finance. This product allows your business to get an advance on their receivable invoices from their clients. Invoice factoring allows the manufacturer to leverage outstanding invoices and receive advances off those invoices ahead of the "net" terms of 30, 60 days the invoices typically take to get paid. It's a sale of a receivable (invoice) to a third party (factoring company). This can be a great option if your manufacturing business is struggling with short-term cash flow and funds.
Highlights
Super-fast access to capital, simple financing

Lender credit requirements based on your customer, not your business

Low fees, typically 1 to 2% of the invoice

No monthly payments, long-term debt obligations, or account receivable to collect

Simple application process

Great for working capital needs
Learn More About
Invoice Financing
Business Credit Cards for Manufacturing Companies
Business credit cards function and operate the same as personal credit cards, which are revolving lines of credit using a card with a specific account number. Credit cards are an excellent solution for your manufacturing business if you're looking for smaller immediate purchases and means to pay for supplies, bills, equipment, and other small items that your company needs.
Highlights
Revolving principal and interest cost

Builds positive business credit

Easy to manage and use

Minimum monthly payments

Simple application process

Many lenders offer this product
Business cash advances are a type of purchase of future sales agreement that advances future sales at a discount to the business. The business is responsible for paying back a fixed or specified amount. The difference between the advance amount and the specified amount is called the "factor rate or cost." A fixed percentage of future overall sale deposits is the method used for repayment. The payments are collected by an ACH fixed daily or weekly from the business bank account based on the specified percentage of future sales.
Reconciliation can occur at the end of every month. If the fixed payments taken are more than the set percentage of sales in the agreement, a business owner can request a refund to the business for overpayment so that the set specified percentage of sales matches the sales volumes.
Product Overview
Rates: Factor rates from 1.09% up to 1.45%
Terms: Payoff dependent on future sales
Fees: Origination fees that range 0% to 5%
Payments: Weekly or daily
Credit Score: All types considered
Processing Time: Funds available same day
Learn More About
Business Cash Advances
A merchant cash advance is also known as a purchase of future sales agreement that operates very similarly to a business cash advance. The most significant difference is the repayment process, which is connected to the future credit card sales instead of overall sales. No fixed payment is deducted from the business bank account. The set percentage of future card sales payment methods is used.
Product Overview
Rates: Factor rates 1.09% up to 1.45%
Terms: No term limits; payoff depends on future sales
Fees: Origination fees range from 0% to 3%
Payments: Fixed percentage of future credit card sales as payment
Credit Standards: All types considered
Learn More About
Merchant Cash Advances
Benefits of Manufacturing Loans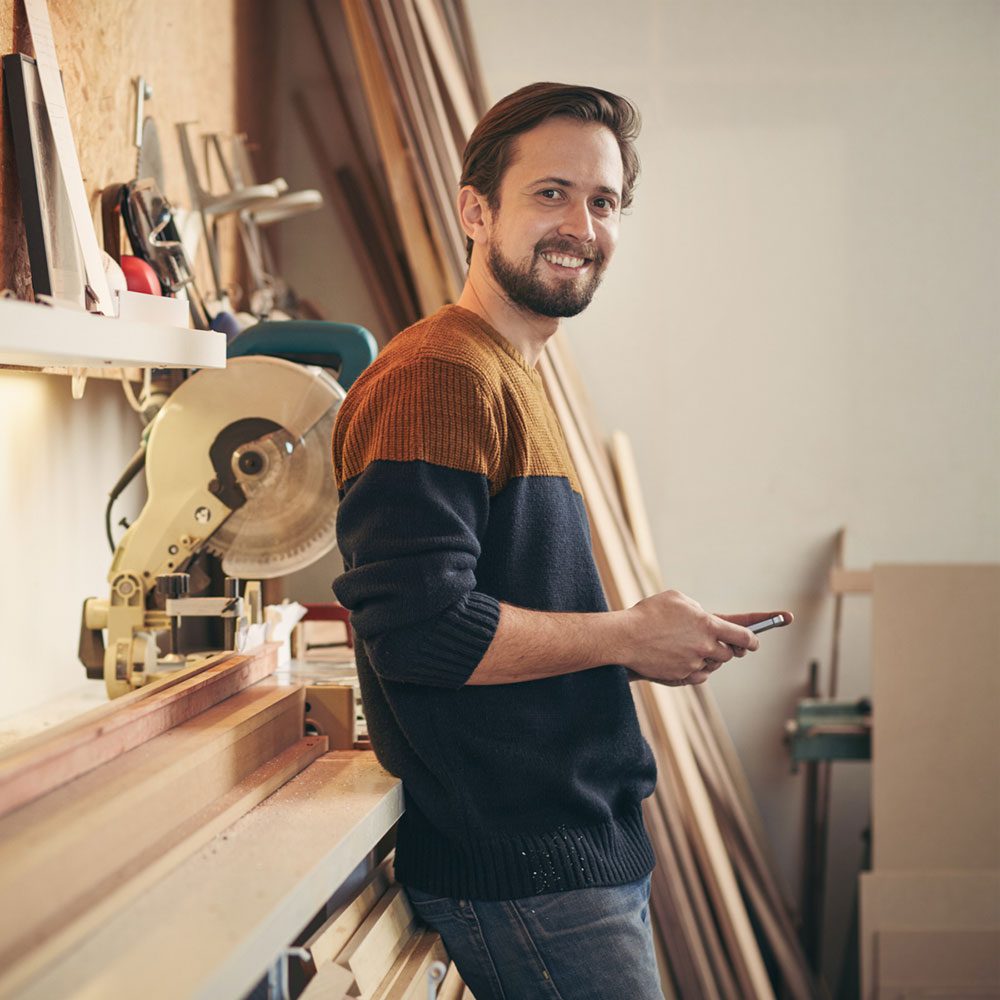 Managing cash flow can always be tricky. Manufacturers are always chasing invoices from their customers to get paid. Sometimes, the investment in a new client with equipment, supply, and labor cost before a manufacturing company gets paid can be many months. Therefore, adding new projects and clients can be a real challenge without access to some type of credit facilities like a business credit line or short-term loans. Having business financing in place can solve that problem in your manufacturing business by filling those short or long-term issues like customer payment delays, supply and equipment purchases, payroll, and general operating expenses.
Machines and equipment are the foundation for efficiency for a manufacturer. Repairs and upgrades of equipment are always going to be in the plans for the manufacturing business. In some cases, new equipment can entirely revolutionize how the manufacturer's process works, creating significant efficiencies and cost savings in the long run. Accessing equipment financing allows the business to purchase new equipment to gain new clients, operate more efficiently, and in some cases, reduce labor costs and profit margins. Plus, you can utilize equipment as collateral to obtain a loan for operational costs and additional capital. If there's one industry that thrives on equipment and machinery, it's manufacturing.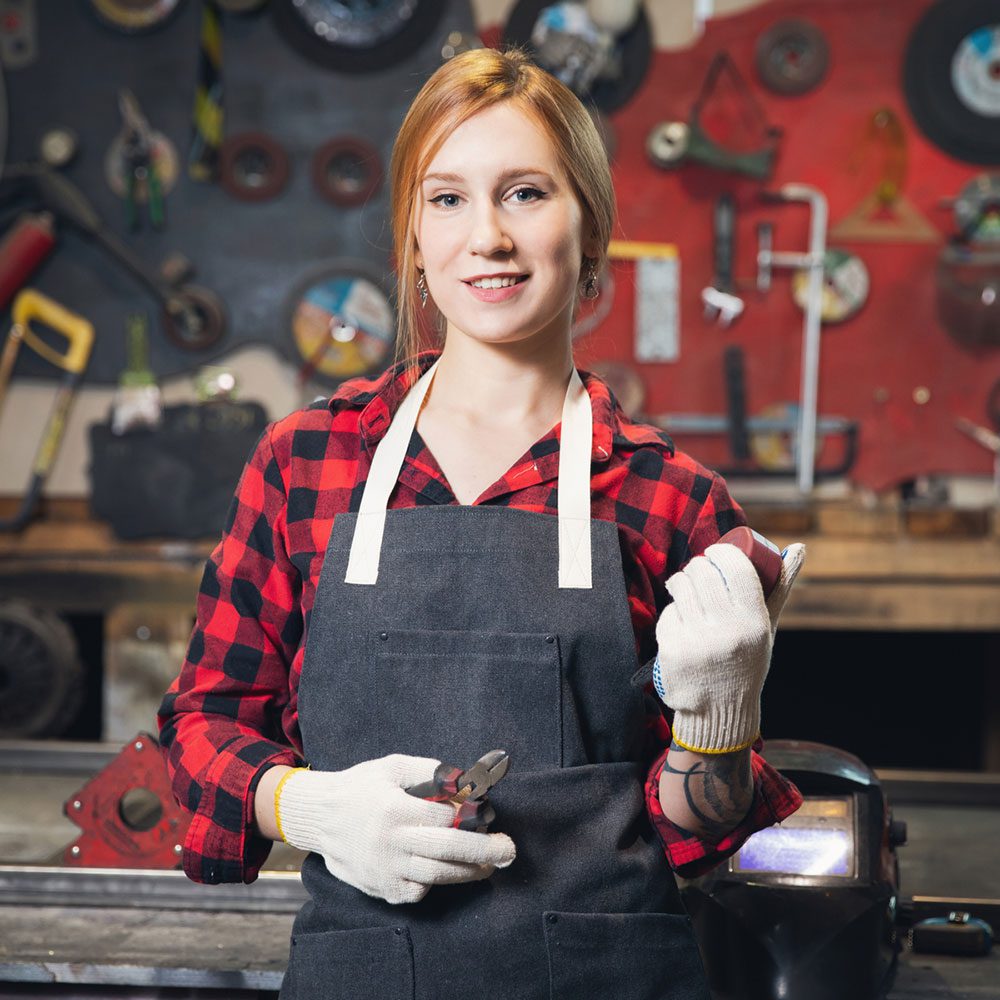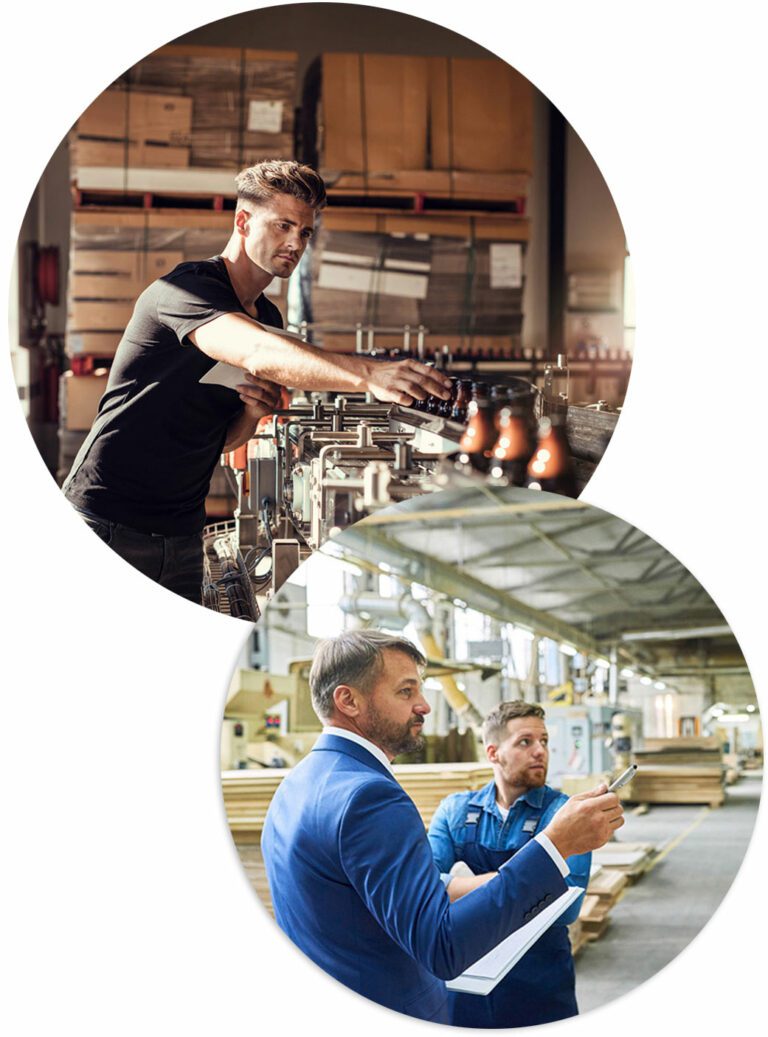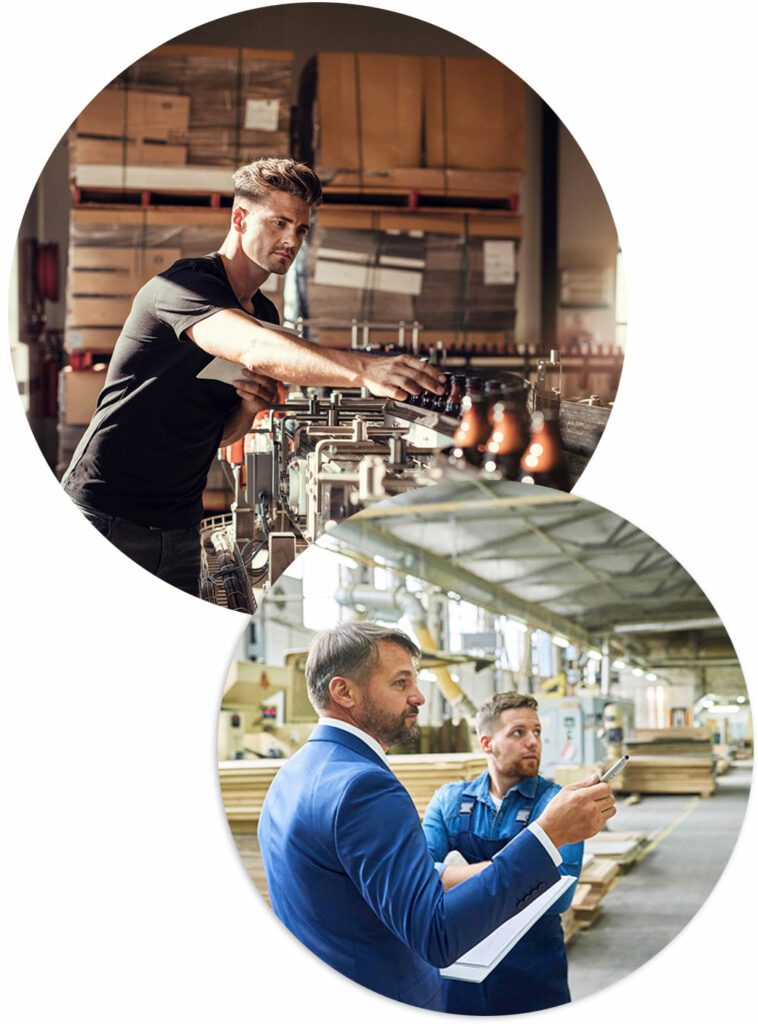 Hiring Employees and Managing a Growing Team
Payroll can be an issue for manufacturers balancing the inconsistency of clients paying invoices quickly and paying purchase orders. Manufacturing loans offer a great way to get the working capital small business owners need to keep operations rolling and provide peace of mind to the small business owner knowing that payroll funds will always be available.
Making Payroll
The point of sales system's out there continuously improves and provides efficiencies to butcher and meat store operations. You can use meat and butcher shop financing to update systems and create more efficient processes within your operation.
Business owners are always looking for new ways to keep customers coming in by improving customer experience, service and implementing easier processes or systems for staff, all making a significant impact on your meat market. You must make sure eventual investments in this area are a foregone conclusion and know that financing most likely will be needed.
Supply Chain and Inventory
Supply chain and inventory are essential to fulfill purchase orders and grow the business. Having financing in place for working capital needs such as inventory will level out supply and demand, so it does not become a problem. Business loans can be the source of capital to fill this need for your company when funds are a must.
Types of Manufacturing Companies We Serve
We work with a wide range of manufacturing businesses to offer various manufacturing financing and lenders of capital to help keep operations running smoothly. If there's one thing we know, it's that manufacturing companies require funding opportunities to reach their goals. With so many costs, businesses like yours must have a wide range of manufacturing loan options to choose from — so that you can find the financing that works for manufacturers, not against. Take a look at some of the various manufacturing companies we've provided funds to through manufacturing loan opportunities and financing
Fabricated metal

Textiles and apparel

Wood and paper

Petroleum

Chemicals

Furniture

Plastics

Consumer products

Firearms, parts, and accessories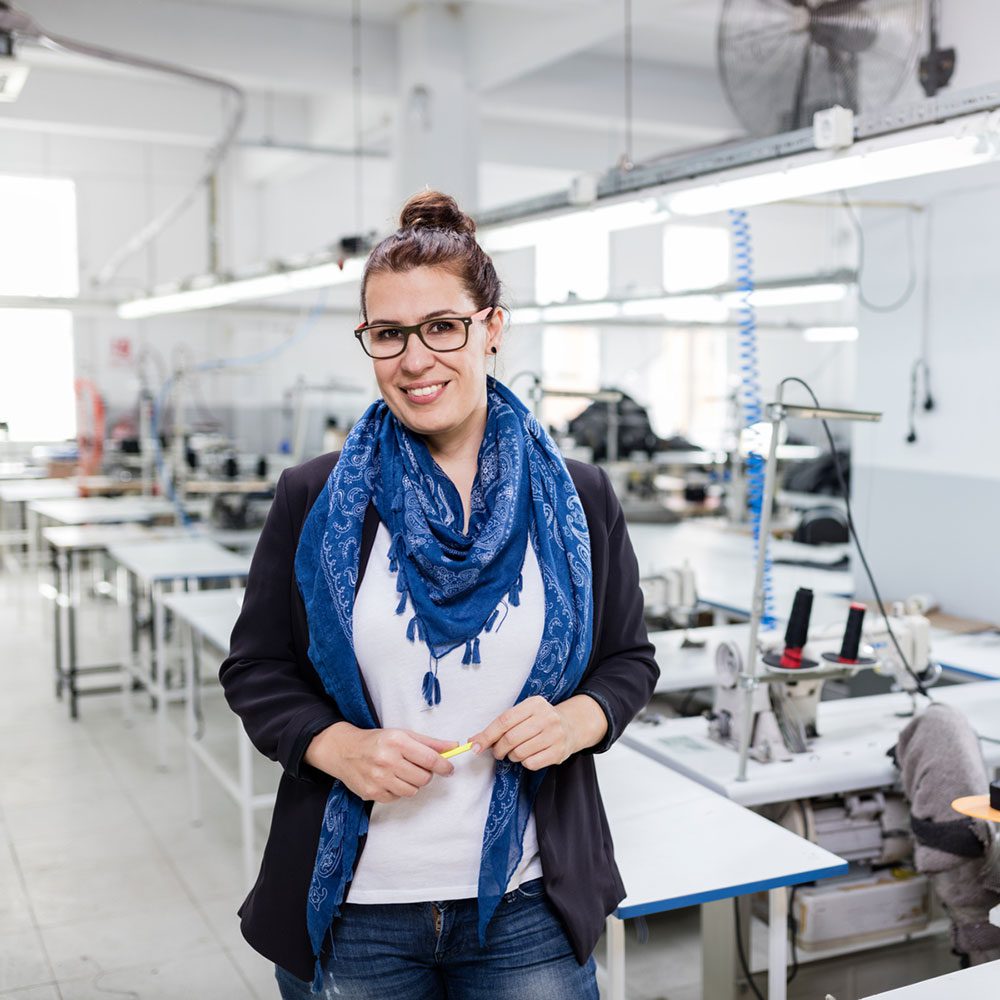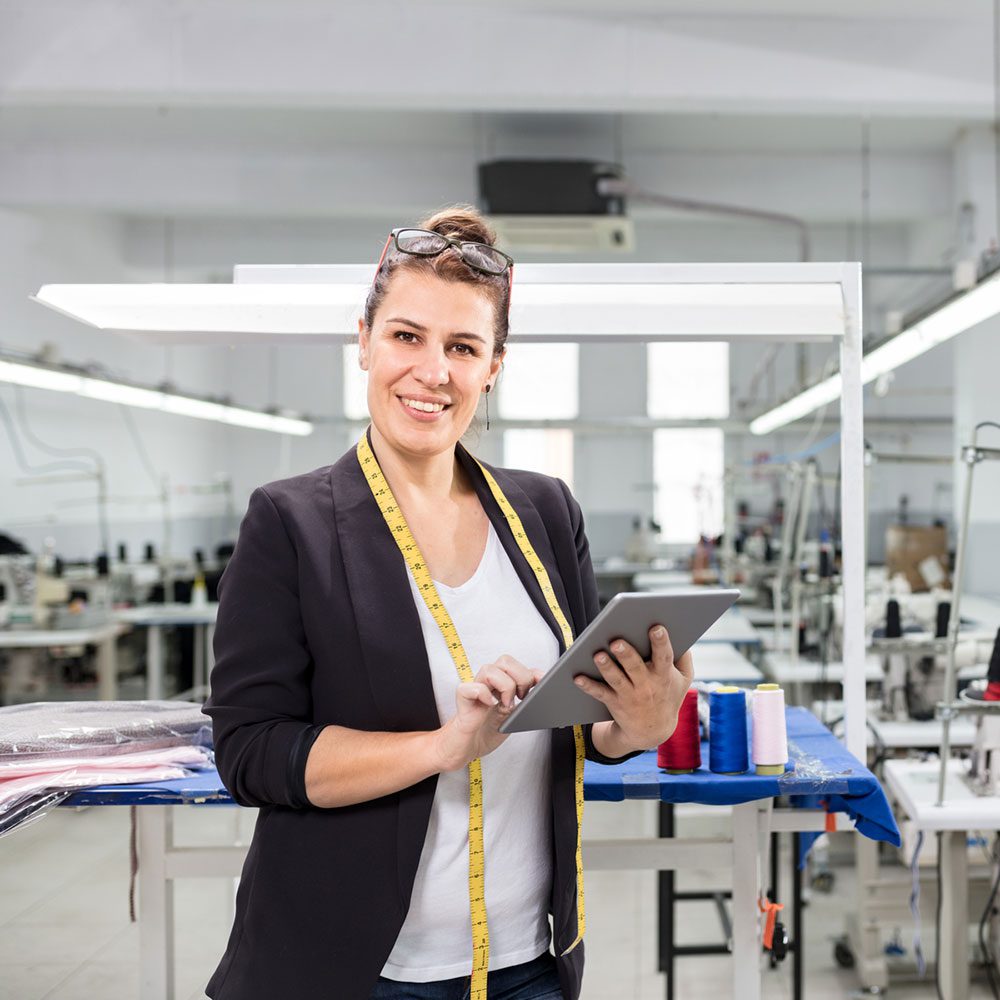 The fast, convenient, and straightforward way to get the money you need for your small business – now!
Get your quote today by filling out our simple form.