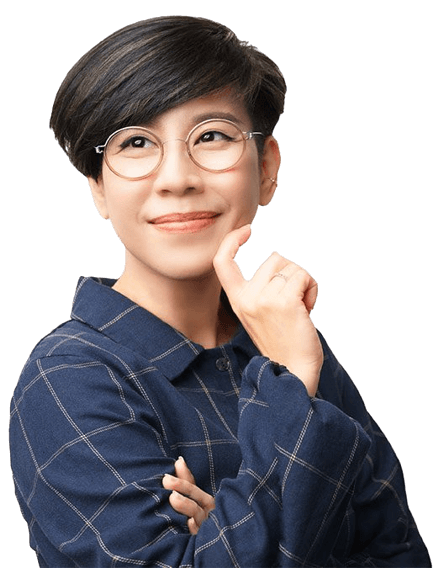 What is an Emergency Business Loan?
Emergency business loans are just that – an emergency loan for business in crisis or natural disaster the that small businesses may be faced with. There are always specific issues in running a company that can either be predicted or not predicted. Still, the reality is when there is a crisis or business emergency, it's a priority that the business gets capital fast.
Emergencies require a loan product that can process and fund your firm quickly from application to funds in your bank account fast, period. Businesses with knowledge about financing options make your decision easier when time is of the essence to find the right hardship emergency loan. Banks are not the source if you need funds fast and in a crisis. Banks are cautious and have to protect depositors, so banks will not be an option if speed is what you need.
Online lenders like AdvancePoint Capital can find the best emergency business loans or other great alternatives to bank loans for small businesses searching for emergency loan options. Lets us be your lending partner that will find you the right emergency business loan and solve your cash flow emergency.
What is the Most Common Uses of Emergency Business Loans?
Cash Flow- Helps balance out cash flow in a tight revenue vs. expenses scenario.
Working Capital- Covers all basic immediate needs of a business whether a purchase or expense issue.
Advertising and marketing- Advertising costs related to customer acquisition
Repairs- Equipment breakdowns, facility repairs and other repair needs.
Inventory & Supplies- Capital to replenish inventory and supply to meet customer demand.
Payroll- Emergency payroll issues due to lack of cash reserves in business bank account.
General Emergencies- Cash infusions due to extenuating circumstances or a unexpected crisis.
Accounts Receivable issues- Sometimes clients/customers don't pay invoices on time causing a cash reserve crunch.
Emergency Business Loan Options
An "emergency loan" for a business can come in many forms. So let's dive right into the many options and details of what resources are available for companies in a crisis. It's an emergency, after all!

Emergency Business Line of Credit
Business lines are a great solution in an emergency as you can draw funds on demand up to a credit limit without having to contact the business lender. A business line of credit is revolving credit line in that you only pay interest on your outstanding balance. A line of credit is excellent to cover unexpected expenses. You need to have a good personal credit score for business line of credit. Emergency business lines are great to have before the emergency exists, so apply for credit lines before you need it.
Interest rates starting at 1% per month
Allows draws up to a set credit limit
Only pay interest on the balance
Revolving terms

Emergency Small Business Loan
The most popular request from small business owners is a business term loan. Business term loans offer cash upfront, with a fixed term, fixed interest rate, and a fixed payment. Good for emergency funding if you have good credit and a healthy bank account. A short-term loan may allow for some credit issues vs. traditional business loans. Receive funds same business day from an online lender.
Lump sum of money upfront
Fixed rate and terms
Fixed payments
Streamlined application process

Merchant Cash Advance (MCAs)
A merchant cash advance is known by small business owners to be one of the fastest emergency financing options out there. Merchant cash advances are not a loan, but an advance of cash upfront based on your sales volume, paid back by a fixed percentage of future revenue.
Lump sum advanced based on revenue
Flexible repayment process (split of future sales)
Costs more than traditional financing
High approval rate with all credit considered

Business Cash Advances (BCA)
Emergency business cash advance is an an alternative revenue -based business funding choice when traditional business loans are not an option. Business cash advance allows for sub-prime credit and cash flow issues when traditional financing does not. Repayment is based on a percentage of future revenue and not a fixed payment structure.
Fast and simple application process
Flexible repayment reconciliation feature
Expensive compared to traditional financing
Credit accepted above 550+

Invoice Factoring
Offered by a factoring company, invoice factoring is a popular choice for those businesses that regularly invoice their clients. The factoring company will advance outstanding invoices that have not been paid yet within the terms of the unpaid invoices. This option can accelerate the receivables to the business owner before the client pays the invoice, which can be of great help in a financial emergency related to cash flow. A factoring company will not advance unpaid invoices if the invoice is delinquent and would not qualify for invoice factoring.
Advances off an invoice at time of issuance
Great solution if you want to accelerate your accounts receivable
Factor costs start as low as 1% of face value of invoice
Credit of issuer not a factor
Alternative Emergency Business Financing Options for Business Owners that are faced with an Emergency
Business Credit Cards
A business credit card is a great option when time is of the essence in an emergency. It is important to realize that you will pay interest over time with a business credit card and it's important to budget for repayment. A Business credit card has monthly payments and no origination fees. If you have poor credit it may be difficult to obtain this option. Credit cards have a personal guarantee.
Personal Loans
Many business owners resort to personal loans in an emergency as it's a short-term loan that you can get personal loan approval in a pinch. Remember that a personal loan has a personal guarantee and if you were to close your business you still would be saddled with the debt.
The Pro's & Con's of Emergency Business Loan
Although you may be faced with an emergency/crisis, take the time to consider the following questions;
Who you are looking to get funds from. Have you checked the company's reviews?
Do you feel that you were offered every program available?
Did you have time to shop and compare offers?
Did you consider affordability?
Will the loan program work for the funds you need to get a return on the investment?
Pro's
Business Funding solves an Immediate problem
Avoids having to adjust other business functions
Potentially prevents delinquency or default with certain expenses
Enables purchases
Potential tax deductions
Con's
Adds debt to the business and impacts balance sheet
Business collateral is secured for the business funding
Business funding payments increase monthly expenses
Making hasty business decisions due to an emergency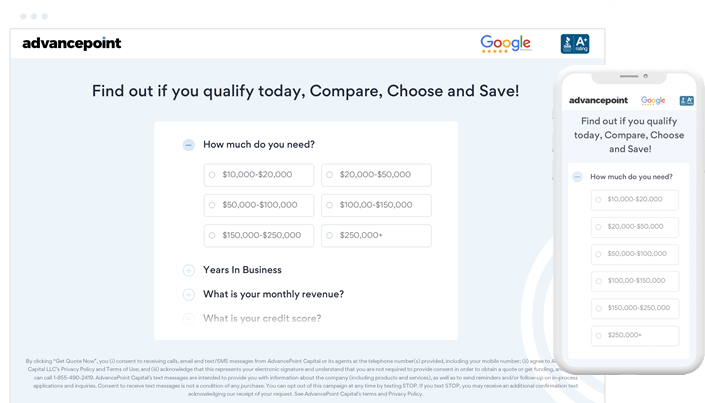 Get Started Today
AdvancePoint Capital makes the loan application process a simple, straightforward experience.
Frequently Asked Questions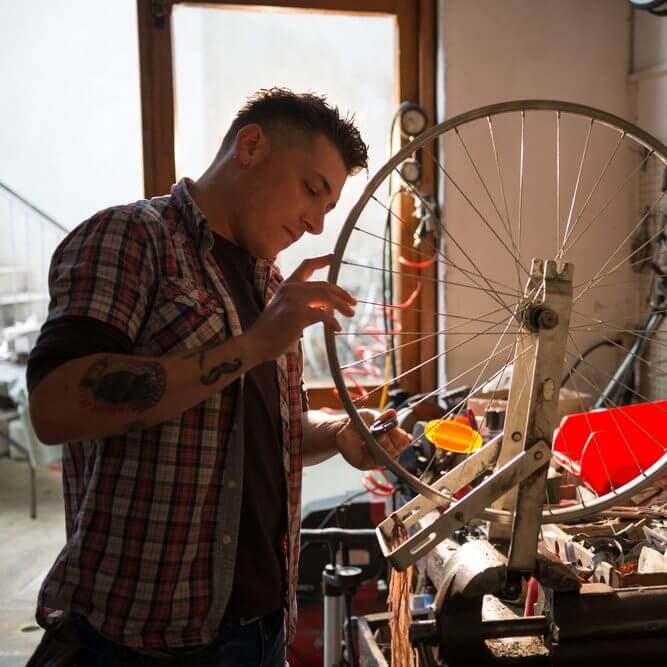 Where can I find Emergency Business Loans?
The are a couple different business loan originators that can offer business funding in an emergency. Often they can be found by doing a business loan search online with a Google search.
Top Originators of Emergency Business Loans;
Business Loan Brokers- Business loan brokers, also known as independent sales organizations often sell a variety of business emergency business loans. Brokers can represent numerous lenders and options to find the best products and terms.
Online Business Lenders- Offer emergency business loans with a streamlined process and competitive rates and terms.
Merchant Cash Advance Funder-Offers emergency business funding with an alternative funding solution that is not a business loan or line of credit.
Marketplace's and Loan Comparison Services- Companies like Lendingtree and BankRate which are comparison services offer a network of business lenders and funders that offer various emergency business loans.
How to Apply for Emergency Business Loans?
AdvancePoint Capital offers a straightforward emergency business financing. Our customers love the fast, streamlined process and high approval rates that come from working with us. Let us help you decide what program is best suited for your unique situation. All credit scores are considered. Applying for a loan with AdvancePoint Capital is as simple as a 1, 2, 3, 4 process. Start with this online form, fill out the short application page, wait a few hours for your approval, and then get your offer
Fill out Application- Fill out an application that includes all pertinent business and personal information
Documents with Application- Provide requested documentation such as business bank statements and any other documents necessary to secure an offer.
Offer(s) and Terms- Offers and terms should be delivered with 3 hours via a term sheet and/or disclosures clearly explaining all terms, features and conditions.
Shop, Compare & Accept- Even though its an emergency, attempt to shop and compare the offer given to make sure you are getting the best available under the circumstances. Once you accept offer, sign agreement and provide any request closing stip's to clear final review.
Funding Process- Once all stipulations are cleared for underwriting the lender will send funds by wire or ACH.