The primary role of chiropractic medicine is to ease people's pain. Although an experienced chiropractor can easily soothe aches and administer readjustments, the real pain is when practices get low on the cash required to continue serving their patients with superior chiropractic care.
If your chiropractor practice is struggling with cash flow issues or simply looking to expand and reach new clients with a working capital loan, AdvancePoint Capital is here to help. We offer an impressive online lending marketplace complete with a wide range of funding options, for chiropractors, such as term loans, SBA loans, business lines of credit, and more that you would NOT find with traditional lenders as some view chiropractic care as alternative medicine.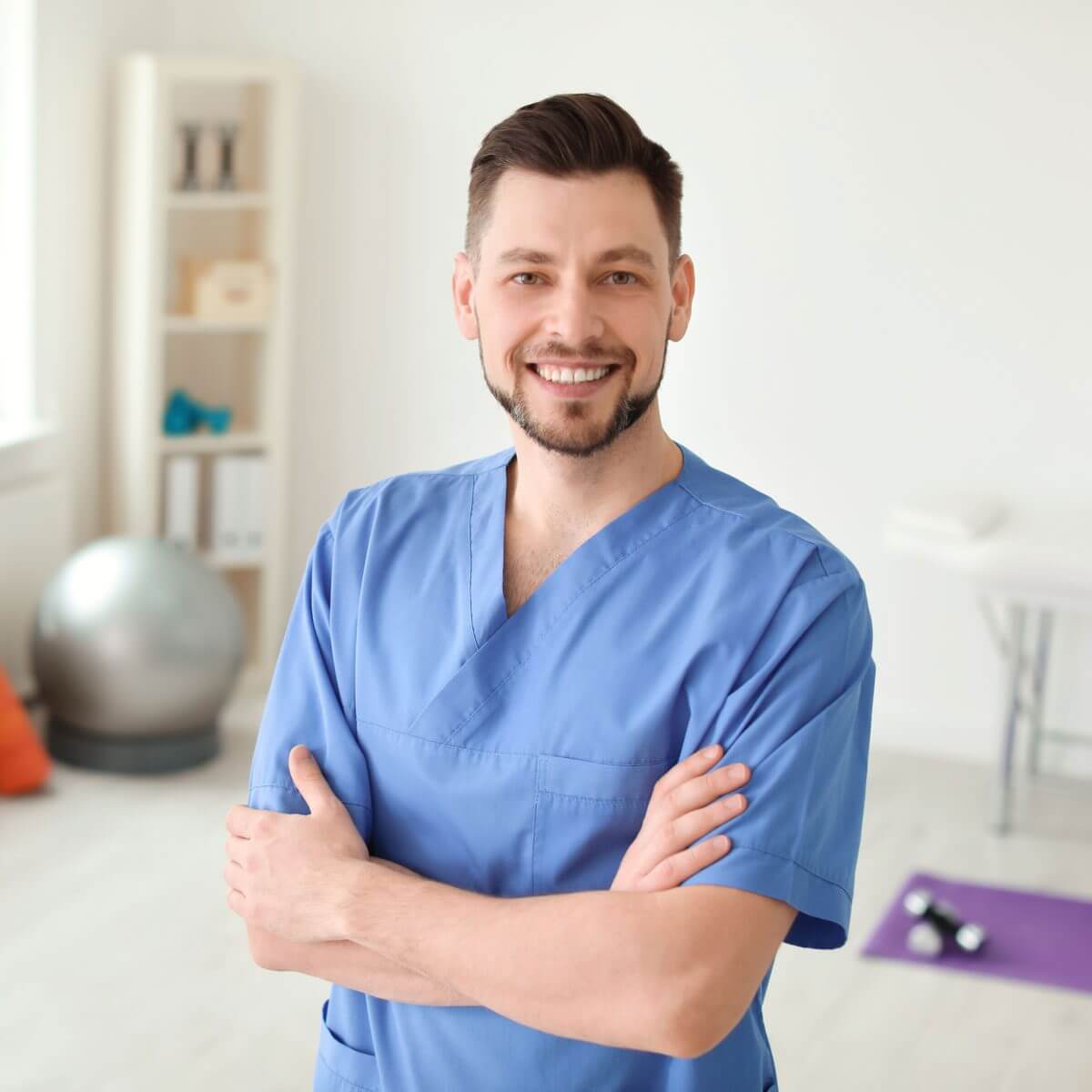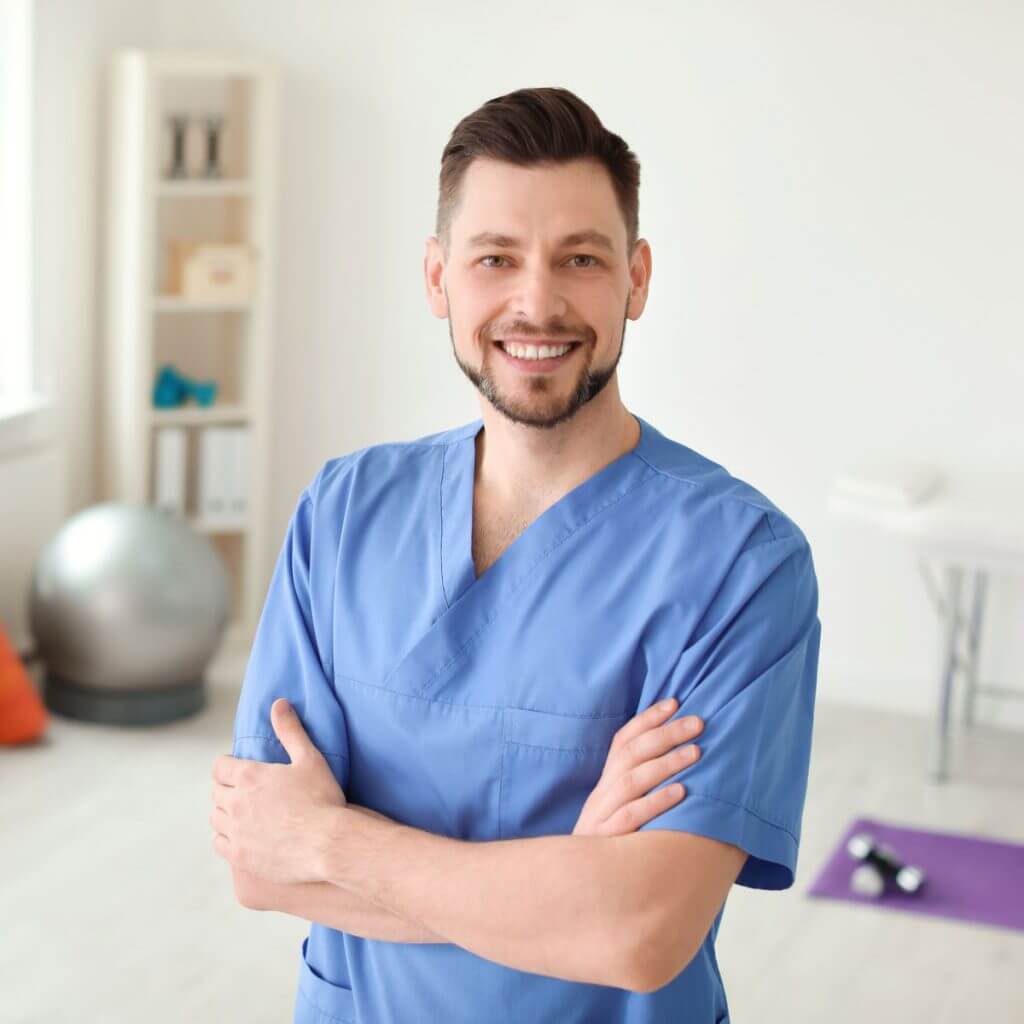 Improve Your Practice With Chiropractic Business Loans
Chiropractors play a critical role in minimizing the pain and suffering of their patients, all without any pills or prescription medications. Whether it's through an initial x-ray and evaluation or readjustments and realignments, a chiropractor needs the necessary tools and environment to treat cases of chronic pain.
Provide better patients' health using a holistic approach with help from AdvancePoint Capital. We can point you in the right direction for loans and business funding for professionals in the chiropractor industry. Our range of financing options such as business loans and alternative financing makes it easy to market, grow, and maintain your practice. Plus, you can continue training current employees or add valuable candidates to your team with chiropractic business loans.
Get your free online quote today for fast business financing from AdvancePoint Capital.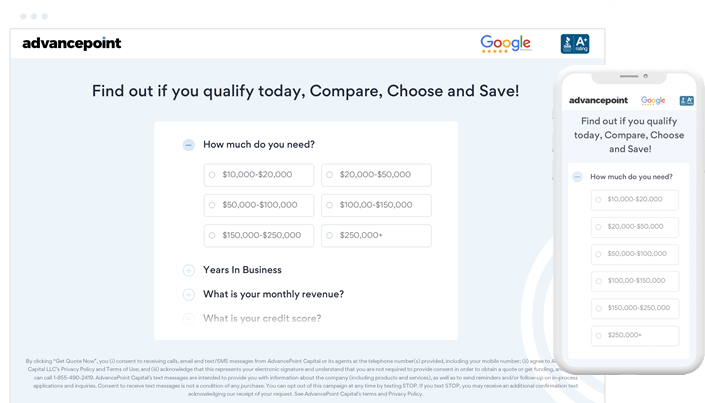 Get Started Today
AdvancePoint Capital makes the loan application process a simple, straightforward experience.
What Can Chiropractors Do With a
Small Business Loan?
There are several reasons for chiropractors to seek financing. Between the costs of daily operations, the need for required chiropractic equipment, payroll, and other expenses, chiropractors have a lot of bases to cover. Chiropractic business loans provide working capital so chiropractors can continue serving their patients while the practice runs smoothly.
Chiropractic Business Loan Options
To grow and add employees or open up a new chiropractic office, you need adequate cash flow. Chiropractic business loans can fulfill this need, helping you secure high-quality staff and more long-standing patients.
AdvancePoint Capital can help you look for lenders with the best loan products, terms, and financing options for medical professionals in the chiropractic industry. Some of the popular lending products our clients choose include:

Small Business Loans for Chiropractic Practice
A chiropractic practice loan can solve a lot of needs such as working capital, marketing/advertising, expansion/business growth and a host of other needs. Repayment terms and interest rates are attractive.

Chiropractic Equipment Financing
When the cost of equipment becomes prohibitive, equipment loans for chiropractors is a good option to spread the cost over time with long term loans with an affordable payment.

Business Credit Cards for Chiropractors
Business Credit cards are a great supplemental finance product on top of any other financing for the chiropractic practice. A quick option to pay bills, daily expenses or make purchases. You must have good credit history for approval

Business Lines of Credit
Business lines of credit are revolving lines that chiropractors can draw from up to a credit limit. Great interest rates and you only pay interest on the outstanding balance so you can save money if you pay off early.

Small Business Administration (SBA) Loans for Chiropractic Practice
SBA loans are administered by the Small Business Administration (a federal government agency) and offered by approved SBA lenders. SBA loans are a popular product for small business owners due to attractive interest rates and terms. Long-term loans are available in the SBA loan program. You must meet stringent qualifications including a good personal credit score to obtain financing.

Merchant Cash Advances for Chiropractors
A merchant cash advance is an alternative to a traditional loan for small businesses. It is an advance based on the annual revenue and repaid by a percentage of future sales and not a loan. This product is not offered by traditional lenders.