Get the Best HVAC Business Loans
The HVAC business, specifically heating and air conditioning contractors, are always in need of working capital due to the nature of their business and industry. Efficiency standards and regulations are also significant issues that HVAC contractors face when installing HVAC systems. Getting financing helps HVAC contractors with cash flow, buy new equipment for their business, meet payroll so they can run the company operations smoothly.
Traditional bank loans have always been challenging to get funding for the HVAC industry. AdvancePoint Capital has a network of multiple lenders that can provide financing to your HVAC company so you can focus on running your business and making it grow. We can be a valuable resource to find the best HVAC business loans regardless of credit score. Experience a service that you won't see at banks and submit your loan application with us.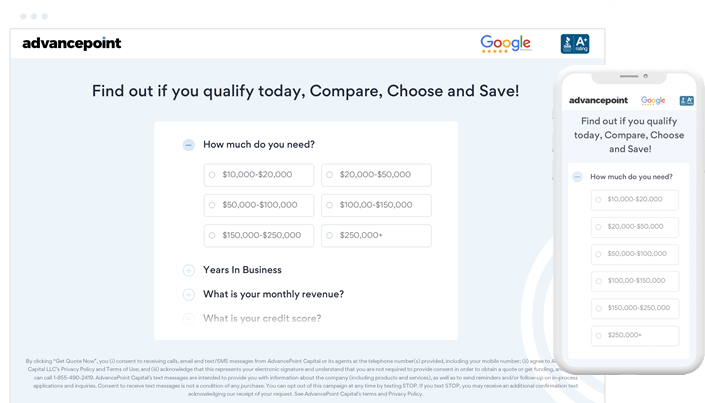 Get Started Today
AdvancePoint Capital makes the loan application process a simple, straightforward experience.
Business Financing Options for
HVAC Contractors
There are many different options available to an HVAC company that have unique features that can cater to specific needs and qualifications. It's important to understand what HVAC financing options are available and what will best fit your needs.
Let's take a look at the 7 Best Options for your HVAC business.

Long-Term Small Business Loans for HVAC Contractors
Long-term business loans are a great option for a large business expansion when businesses are looking to increase revenue and need to invest a lot of money in the business to grow. Long-term loans offer great interest rates and affordable repayment paid back over terms of 5 to 10 years and provide affordable payments for the HVAC business's current revenue levels.

Short-Term Small Business Loans for HVAC Contractors
Working capital loans, such as short-term loans, are HVAC business loans often used when businesses can not get approved by a traditional lender. Loan terms are shorter in duration to compensate for the risk of credit or other issues for many lenders.

HVAC Business Lines of Credit
A business line of credit is a revolving line with affordable interest rates. The credit line is approved up to a credit limit and you are only responsible for the interest on the outstanding balance.

Equipment Financing for HVAC
HVAC equipment is an essential part of the operations of an HVAC business. Purchasing HVAC equipment can be expensive. Equipment loans & leases are a great financing option that spreads the cost of purchasing over years with affordable monthly payments.

Small Business Administration (SBA) Loans for HVAC Companies
The Small Business Administration offers an SBA loan and sets the guidelines & requirements for approved lenders who actually provide and service the loan for small businesses. The SBA offers a guarantee for the approved lenders so they will take on the risk. SBA loans have competitive rates and terms that are highly desirable but you must have a good credit score for SBA loans.

Merchant Cash Advance for HVAC Companies
A merchant cash advance is a future sales receivables agreement that is offered by alternative lenders when a business cannot get approved for traditional funding options. A lump sum of money is advanced to a business based on annual revenue and repaid by the funder taking a fixed percentage of future sales deposits until paid back in full.

Business Credit Cards for HVAC Companies
A business credit card supplements another HVAC financing. Credit cards are commonly used to purchase new equipment or to make payments. Customers incur interest only on the outstanding balances as it's a revolving line of credit.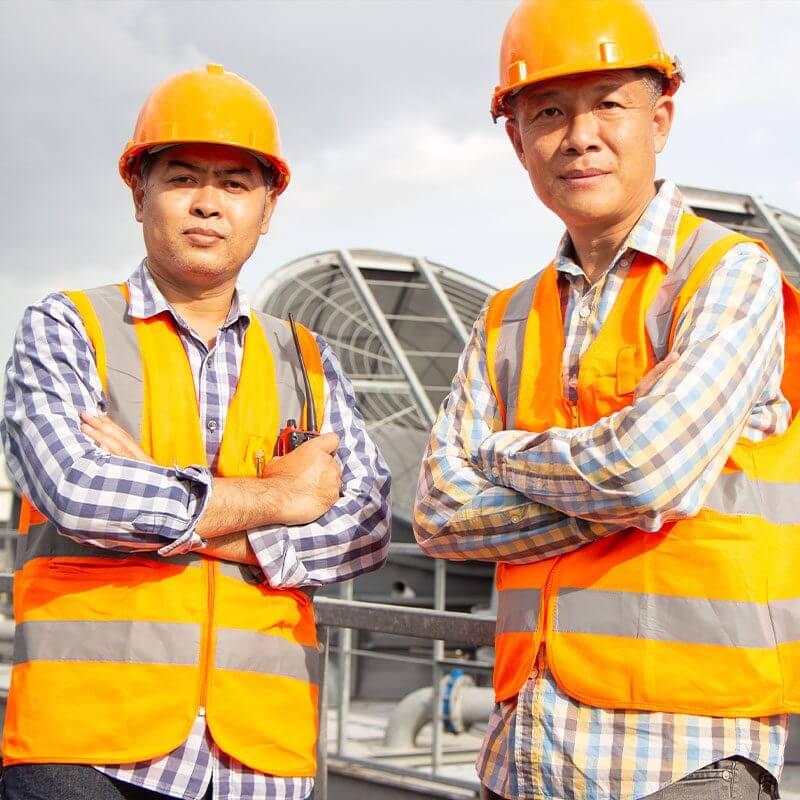 Benefits of HVAC Business Financing
HVAC financing can benefit the small business owners in many ways. Let's explore the 3 most popular reasons HVAC Companies need capital for their business.
Working Capital
Working capital helps small business owners manage the cash flow of the business. HVAC business owners constantly face issues with accounts receivable and need a working capital loan option to protect against cash flow shortfalls.
Marketing/Advertising
The HVAC business is competitive and advertising is needed to maintain an online presence so customers can find you. The cost of SEO for your website or online advertising with Google can be cost prohibitive, so having access to business financing may be key to taking on advertising indicatives.
Equipment Purchase
HVAC businesses require equipment to operate. In many cases, the HVAC contractor will need capital to purchase equipment for jobs and/or clients before they get paid. Having access to a credit facility provides an opportunity to purchase equipment for the jobs without depleting cash reserves.
Why Choose AdvancePoint Capital for your HVAC Company?
Choosing Advancepoint Capital offers several advantages for entrepreneurs seeking financing. First and foremost, we possess specialized knowledge and expertise in the HVAC lending industry. Our business finance specialists are well-versed in the diverse array of loan options available and can navigate the complex landscape to identify the most suitable funding solutions for your specific business needs.
Advancepoint has an extensive network and relationships with various lenders, granting us access to a wide range of funding sources that may not be easily accessible to individual business owners. By leveraging these connections, we can efficiently match businesses with lenders who offer competitive terms and favorable interest rates. Additionally, working with Advancepoint Capital saves time and effort, as we handle the loan application process, paperwork, and search on behalf of the business owner, allowing you to focus on running your HVAC business.
Advancepoint offers HVAC business financing expertise, access to diverse funding options, and streamlined processes, making us a valuable resource for entrepreneurs seeking financing.
Experience – Advancepoint has been working with HVAC businesses and the construction industry in general for over 10 years.
Trust – A+ rating with the Better Business Bureau, excellent Google business reviews, and great feedback from HVAC companies as we follow best business practices. We have a solid reputation.
Loan Specialist – Experienced business finance specialists who know the HVAC industry and offer the experience of funding this industry for years.
Products – A diverse array of HVAC business loan products. Our lender network has unique business funding options not seen at a bank. We offer most HVAC business loans available in the marketplace.
Customer Service – We are responsive, clear, and transparent in our communications
Trust in Advancepoint Capital and you won't be intimidated by business financing. It's crucial to educate yourself about the different financing options available, such as loans, grants, or lines of credit, and understand their terms and requirements. Additionally, seeking guidance from Advancepoint Capital professionals can provide valuable insights and help build confidence when navigating the world of financing for your business. Remember that knowledge and support are key to feeling empowered and making informed decisions about financing your business. Go to our website and fill out the online form to apply, and a business finance specialist will contact you so you can find out what your loan terms would be!
Apply For Your AdvancePoint Loan Today!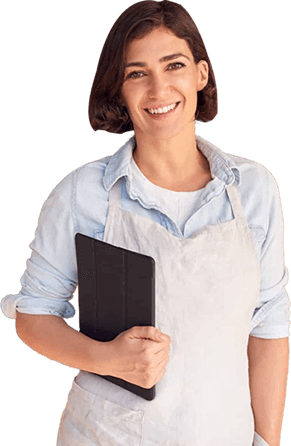 Frequently Asked Questions