Best Business Loans for HVAC Businesses
The global market for HVAC systems and technologies is growing, and there is significant movement in the space. The HVAC business, specifically heating and cooling contractors, are always in need of working capital due to the nature of their business and industry. Efficiency standards and regulations are also significant issues that HVAC contractors face. Getting small business financing helps the HVAC business operations balance multiple jobs that are being worked on when the need to purchase supplies and meet payroll and other business expenses occur.
Traditional bank loans have always been challenging to get funding for the HVAC industry. AdvancePoint Capital can provide financing to your HVAC business so you can focus on running your business and making it grow. Experience service that you won't see at banks and submit loan applications with us.
The 7 Best Business Financing Options for HVAC, Heating, and Cooling Contractors
There are many options that HVAC business owners can use to their benefit. An HVAC contractor loan can assist with a wide range of funding needs. Finding the right HVAC financing that works for your business may take some guidance. That's why we put together the seven best financing options for HVAC businesses. Each of these HVAC business loans offers unique benefits and qualities that may work for your HVAC company. Take a look at which one is for you.
Long-Term Small Business Loans for HVAC and Heating and Cooling Contractors
Long-term loans are always the most desirable as they offer the most extended terms to repay, typically from 2 to 7 years. Long-term loans are a lump sum provided upfront with an interest rate that starts around 7% with monthly payments over a fixed period to repay. These HVAC business loans require HVAC companies to have high credit standards, established businesses with at least two years in business, and a significant amount of paperwork for approval.
Benefits:
Low-interest rates starting from 7%

Term loans from 2 to 7 years to repay

Accommodates a more significant loan amount

Monthly payments
Learn More About
Long-Term Business Loans
Short-Term Small Business Loan for HVAC Industry
Short-term business loans are a financing option that provide a fixed amount of money, with a fixed cost that is paid back over a term from 6 to 18 months. This product is one of the more accessible business finance products to acquire as the standards are easier for approval than traditional long-term financing for HVAC businesses.
Benefits:
Allows for substandard business credit with good and bad credit accepted

Low monthly or annual revenue requirements

Easy process; same day to next day business funding available
Learn More About
Short-Term Loans
Business Lines of Credit for HVAC Industry
A business line of credit has the flexibility that a short-term loan does not. It operates more like a credit card in that it serves as a revolving credit line and allows you to draw out as needed, and you only pay principal and interest on your outstanding balance. A business line of credit is an excellent option for HVAC businesses with cash flow problems due to unpaid invoices. It is viewed as a great working capital solution.
Benefits:
The flexibility of drawing out when needed

Only required to pay interest on the outstanding principal balance

Lower costs and fees than that of other loans

Monthly and weekly payments depending on the lender
Learn More About
Business Lines of Credit
Equipment Financing for HVAC Industry
An equipment loan or equipment leasing is used to purchase specific equipment, which is considered collateral, like when buying a truck or automobile. An equipment loan or financing is usually structured as a lease to purchase or fixed-term loan. HVAC businesses use this type of financing when they want to save money versus renting equipment.
Benefits:
Minimal paperwork required

Instant funding

Repayment terms from 12 months to 5 years

Affordable monthly payment
Learn More About
Equipment Financing
Small Business Administration (SBA) Loans for HVAC Industry
The United States Small Business Administration administers SBA loans through SBA-approved lenders. This federal agency sets the guidelines lenders must follow to ensure the loan's legitimacy. The Small Business Administration (SBA) works with lenders to provide loans to small businesses and does not lend money directly. Small Business Administration (SBA) loans provide long-term, fixed interest rate financing at desirable rates and terms. This product is very popular with the HVAC industry. Although popular, the process is lengthy with extensive paperwork, including a business plan, possible need for collateral, and high credit score standards. HVAC businesses use this product for significant business expansion projects. SBA 7(a) is the most popular program but one of many considered by HVAC business owners.
Benefits:
Interest rates from 4% to 7%

Terms from 3 to 25 years

Attractive repayment terms
(New) SBA Paycheck Protection Program (PPP) Loan – The United States Small Business Administration (SBA) established the SBA Paycheck Protection Program loan to provide funding to U.S. small business owners who need financial help because of the COVID-19 crisis. Qualified small businesses include those in the heating, ventilation, and air conditioning industry.
Learn More About
SBA Loans
Invoice Factoring / Financing for HVAC Industry
Invoice financing, also known as invoice factoring, allows the HVAC business to leverage outstanding invoices and receive advances off those invoices in a day ahead of the "net" terms of 30, 60, or 90 days the invoices typically take to get paid. This is an excellent option for an HVAC business that is in a growth phase and needs to get cash fast off of work that has been completed but not paid for yet.
Benefits:
Lightning-fast access to cash

Credit requirements based on your customer rather than your own

No payments or long-term debt obligations

Not based on what is in your business bank account
Learn More About
Invoice Financing
Business Credit Cards for HVAC Business
A business credit card is a small plastic card issued to a business owner by a financial institution. The cardholder can use the card to purchase or pay for items on demand instantly, both off and online. The card operates as a revolving credit line with a credit limit and charges principal and interest on the account's balance every month. This is a prevalent choice as the card is flexible in repayment with lower monthly payments than a business loan. HVAC business owners use this product in conjunction with other options and are one of many products in the financing toolbox.
Benefits:
Principal and interest based on the prime rate

No prepayment penalties

No limitations on the use of funds

Low monthly minimum payment; no set amount
The fast, convenient, and straightforward way to get the funding you need for your business – now!
Get your business a quote and more information today by filling out the simple form on our website.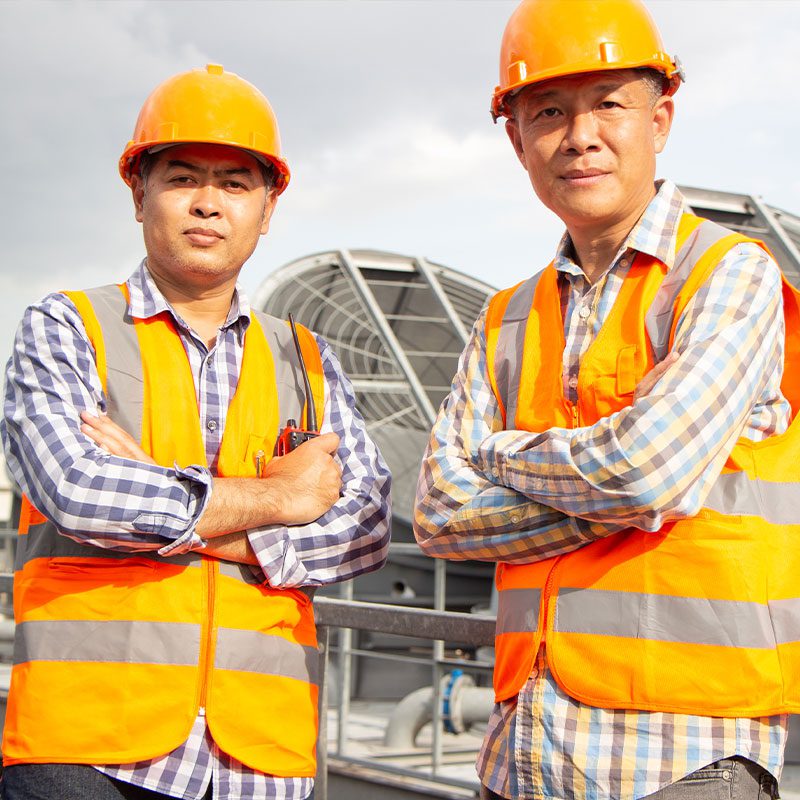 Identify Why You Need a Business Loan
The first step in any search is clearly defining why your small business needs the funds. The "why" will direct you many times to the right loan product. Working capital is the most popular reason because there are so many ways it can be used. When cash flow gets tight due to fluctuations in sales, extra capital can provide the buffer needed to carry the business through rough times.Other reasons for the need for business financing include, but not limited to:
Sometimes cash flow can get tight, and a working capital loan is needed to maintain proper levels of money to operate the business.
A new venture that requires a down payment, upfront capital, recruiting key employees, initiating a new business relationship, or research and development.
Common need for eCommerce, manufacturers, and other retailers.
Infrastructure Improvements
This category could include a move to a more prominent location or office that requires capital.
Information Technology & Software
In today's world, capital may be needed for business needs related to website development and site maintenance, customer relations management software, computers, machines, and other products essential for a business's success.
Small business owners need funds to promote their business. A variety of advertising strategies include internet marketing, direct mail, radio advertising, flyers, and paper ads, to name a few.
Most small businesses have some type of equipment. Perhaps you're a business that requires machinery, furniture, medical equipment, construction equipment, computers, or tools. These are common requests from restaurants, auto repair shops, construction industries, medical practices, and manufacturers.
Benefits of Business Loans for HVAC Businesses
Cash Flow/Working Capital Loan
One of the significant challenges of the HVAC business is managing the flow of receivables. Most HVAC business projects have completion dates and time frames that can fluctuate with delays in air conditioning systems and other projects out of their control, causing incoming revenue unpredictability. Coupling that with day-to-day expenses like building materials and other payments creates issues in the bank account. An HVAC project is unpredictable by nature. 
HVAC business financing solves that problem by filling immediate issues like customer payment delays, supply and equipment purchases, payroll, and general operating expenses that commonly occur on an HVAC project. If you own an HVAC business, you know how vital these HVAC loans can be to operational costs, progress, and growth. HVAC business loans and other financing options give HVAC small business owners the freedom to take on new opportunities through smart funding from qualified third-party lenders provided by AdvancePoint.
Owning Your Equipment
Equipment financing allows HVAC contractors to own their equipment, saving money long-term on renting equipment for jobs they are working on, making higher margins of profit on work. Whether a small operation or larger heating, ventilation, and air conditioning enterprise, owning equipment plays a significant role in savings and cost-effectiveness. Regardless of your time in business, considering equipment loans is always an excellent long-term investment that can make a real impact over time for HVAC companies.
Marketing and Advertising
Many HVAC contractors need advertising to maintain or grow their sales and customers. HVAC business loans allow companies to design and optimize their websites on the internet for greater exposure and sales. Other internet methods to acquire customers include Pay-Per-Click (PPC) advertising, SEO, and buying leads. Traditional methods like radio, newspaper, and signage may also work. HVAC business owners can use these small business loans as an opportunity to meet or exceed marketing challenges. While many loans are crafted to serve operational costs, funding can also be used for promotional purposes for HVAC companies. With the proper scope on an ROI, you can use these loans to take advantage of new audiences, customers, and increase sales.
Hire Employees and Managing a Growing Team
It starts with great people. Hiring a great team is the lifeblood of an HVAC company. Recruiting can cost funds because the workflow is not as steady as other businesses. Salaries, signing bonuses, and training staff on new technologies can burden a business without HVAC business financing in place to sure up any cash flow issues. HVAC business loans are a great way to grow and utilize funding for onboarding people. Contractor loans offer a ton of flexibility in an industry where the workforce isn't stagnant, and these HVAC loans provide a lot more leniency with the hiring and growth process.
Making Payroll
Payroll can grow into something that must be managed and maintained with zero tolerance for cash flow shortages. Unexpected issues related to HVAC company receivables can put a business in a position they can't afford to be in, which is missing a payroll. Having a broad and diverse range of HVAC business loans gives business owners the freedom to make sound financing decisions and eliminate payroll as a problem.
Get started today. We offer a wide range of HVAC business loans and lines of credit options that you can take advantage of for your HVAC business — regardless of your credit score or history. Finding the right funding solution can be difficult, but here at AdvancePoint, we make it easy to get the funds you need.
Why AdvancePoint?
We've helped countless HVAC companies find the loan option that works best for their business. Our simple diverse range of HVAC loans and funding opportunities gives our customers the freedom and flexibility to find a loan solution that works for them. Our simple application process and instant cash-on-hand experience are just around the corner.
With AdvancePoint Capital, you'll benefit from HVAC industry professionals, experienced specialists, and a trusted name in the funding industry. We make it easy to get loan offers with a fast approval process.
Experience

– We have been working with HVAC businesses and others in the construction industry for many years.

Trust

– Excellent reviews and feedback from HVAC companies 

Loan Specialist

– Experienced funding experts who know the construction industry and offer funding at no cost, no commitment quotes.

Products

– A variety of HVAC business loan products. We don't just offer what we have; we offer what's available in the marketplace.

Service

– Excellent customer service and responsiveness.
Getting loans from a lender can be intimidating, but they don't have to be. At AdvancePoint Capital, we can find a funding solution that works with your air conditioning and heating company instead of against it. Go to our website and fill out the form to apply, so you can find out what your loan terms would be!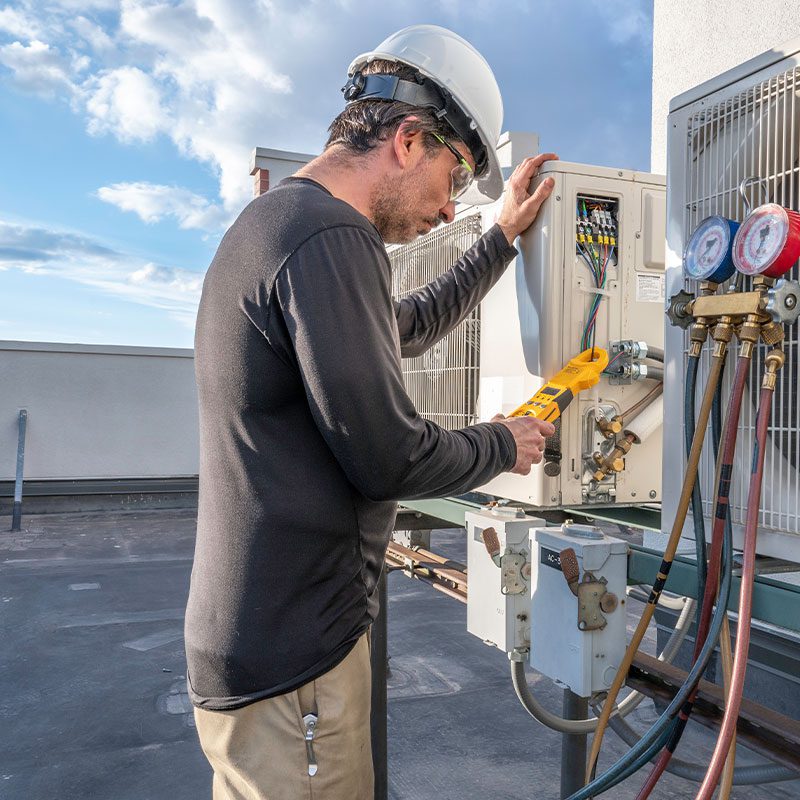 Frequently Asked Questions
This may depend on which type of loan you're looking for for your heating/air conditioning businesses. Luckily, there is a wide variety of options for you to choose from, each with different qualifications so that you can discover a solution that works for you.
Yes, there are funding options that you can take advantage of even if you have a poor credit history. Small business loans, shorter-term options, and invoice financing are a few great options for those struggling with creditworthiness.
That's a loaded question! That depends on a wide range of factors, including how long you've been a company, what you need the funds for, credit history, current financial circumstances, and available loan options. The most effective way to determine which loan is best for your company is to look at all of your options or consult with a lending professional regarding your unique circumstances.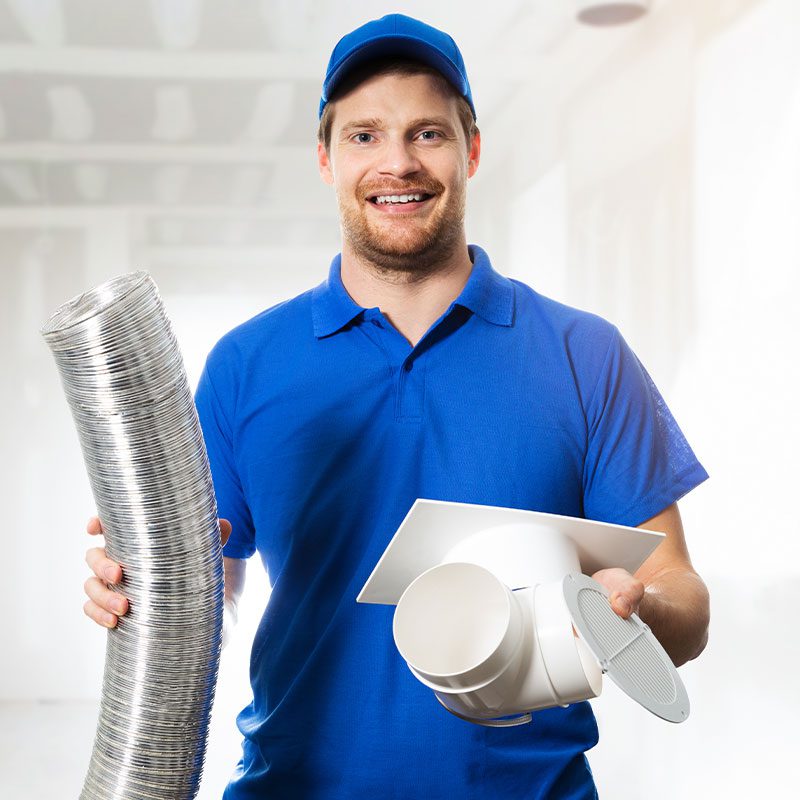 The fast, convenient, and straightforward way to get the money you need for your small business – now!
Get your quote today by filling out our simple form.