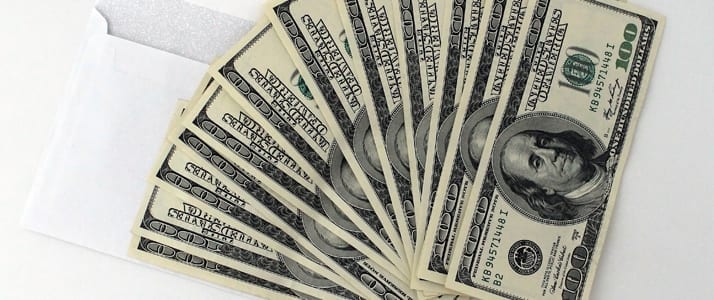 Advance Point Capital | February 4, 2019
Can I get a Small Business Loan with Bad Credit? Short Answer, YES!
I get this question asked all the time. "Can I get a small business loan with bad credit" and the short answer is yes. But, let's dig into the ways in which both business lenders and funder's look at Credit.
What type of credit reports do business lenders and funders look at to determine my credit?
It's important to know that it takes many years to build up business credit and there is no one source lenders and funders look at in building a business score. In fact, many business lenders and funders develop their own business score model using many different sources business owners would never know about such as public records, vendors, dunn& Bradsheet, as well as social media post reviews and ratings.
As a Business Owner, does my personal credit play a role in the decision?
What Business lenders and Funders heavily rely on is the personal credit of the business owner(s) by using Experian, Equifax and/or Trans Union. Many applicants don't realize that personal credit of the business owner is an important factor in deciding the credit worthiness of the business. It depends on the business lender which credit bureaus they refer to
What is defined as bad credit?
Poor FICO scores of business owners with bad credit will range depending on the business lender/funder or bank reviewing the application, but as a general rule of thumb, Prime Credit are scores of 720 and above, Mid-Prime 650 to 719, and Sub-Prime below 650 and down to the 400's. Less than Prime scores can be viewed as bad credit.
Alternative Business Lenders provide options for business owners with a spotty credit history. Most of these lenders/funders will offer terms at all credit levels from Prime to Sub Prime/Bad Credit. A few lenders have no minimum credit score requirement at all!
Is a hard inquiry going to hurt my credit?
Not necessarily. It's always important to shop around to get the best offer for you and your business.  Comparison shopping is a smart thing to do, and your FICO score considers ALL inquiries within a 45-day period for a business loan as a single credit inquiry. To learn more check out https://www.myfico.com/credit-education/faq/credit/how-do-inquiries-impact-credit-scores
How is my credit Scores calculated?
FICO scores uses many different pieces of credit data to determine the score, but it's broken down in five main Categories
Payment History 35%
Amounts Owed 30%
Length of Credit History in years                15%
New Credit 10%
Credit mix 10%
Not so simple is it! If you're a credit junky like me, here's a source of information related to what's evaluated in your FICO score https://www.myfico.com/credit-education/whats-in-your-credit-score
Bad Credit Small Business Loans from AdvancePoint Capital
If you, as a business owner with bad credit, have either been turned down by your bank or you are concerned because of your poor business credit, AdvancePoint Capital has the programs that can help!
We focus more on the strength of the business and less on credit by looking at other key factors such as;
Your Businesses Cash Flow
Time in Business
Industry
The health of your business bank statements
To get a quote, Apply Now! Or Call 800-381-8920 24 hrs a day with a Live agent to assist you.
Jacques Famy, Jr.
Chief Marketing Officer at AdvancePoint Capital
Jacques is Co-Founder and managing member of AdvancePoint Capital, an alternative business capital provider that serves small business across the United States. Jacques has over 20 year's retail lending experience focusing on finding the capital that small business owners need.