Historically, bad credit small business loans have been hard to come by, and less than perfect credit made it challenging to get funding for any type of business loan. Everyone knows that banks refuse to accept anything below the best credit scores when reviewing loan applications. It can be tough to get a bad credit small business loan from traditional outlets like banks and credit unions. Combining bad credit with other risk factors like unstable cash flow or a short amount of time in business made banks less likely to give out loans. Luckily, now, a lot has changed, and loans for bad credit and other small business financing options currently exist.
Whether you are a small business owner with poor past credit decisions or looking to start a business with minimal credit to your name, alternative small business loan solutions do exist. Of course, as with any lender, the greater the businesses' risk, the higher the costs, so make sure you chose your business funding options wisely and pick the best business loans for your situation.
Let's look at what bad credit small business loans are available!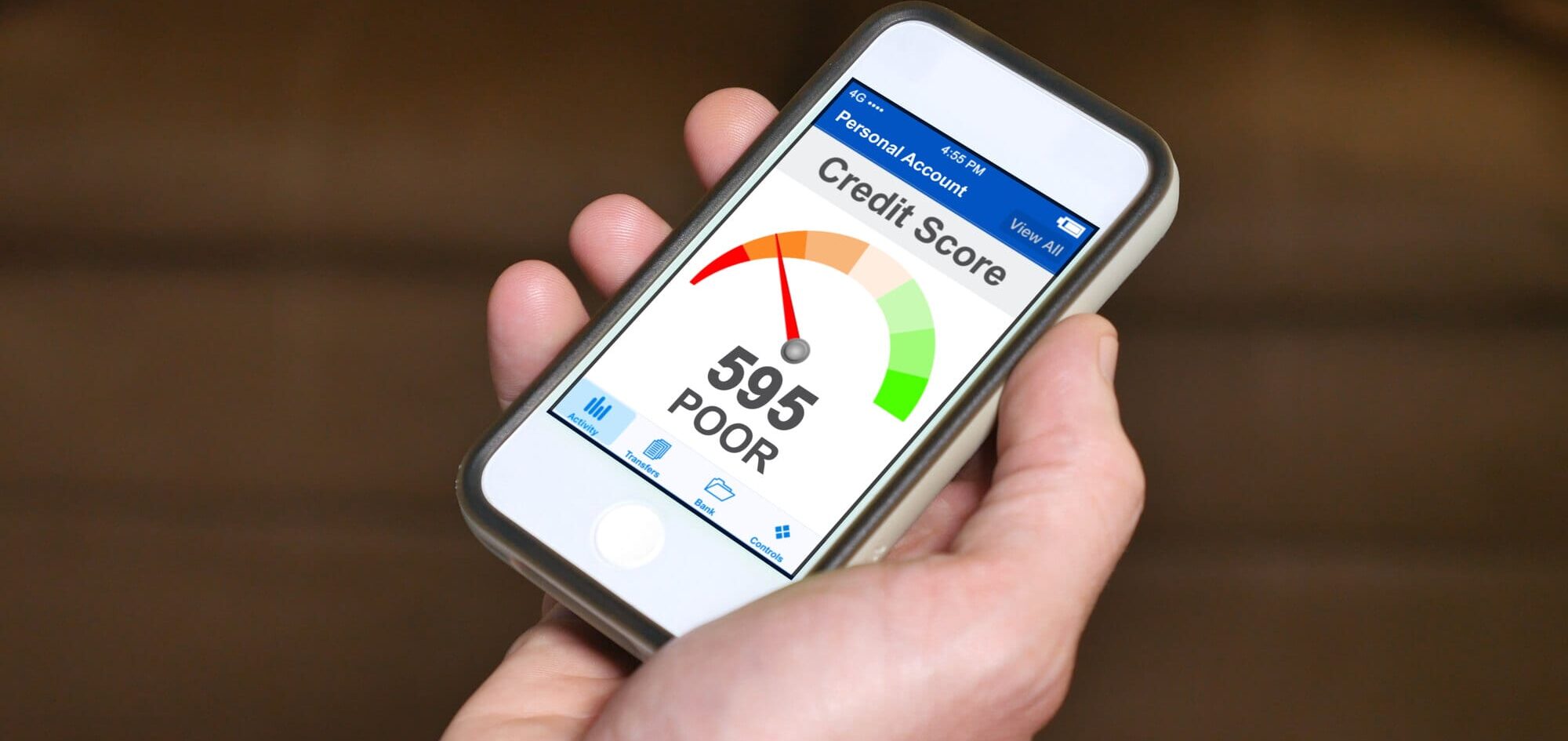 The 4 Best Bad Credit Business Loans and Other Financing Options
1. Short Term Small Business Loans for Bad Credit Business Owners
Short term business loans are defined as loans that are typically repaid with 6 to 18 months. These loans feature a lump sum offered upfront with a fixed payback amount calculated over a short term of time. Rates are not principal & interest rates but a "factor rate" that costs more than traditional loans. Most small businesses choose short term loans when they do not qualify for conventional loans. Short term loans charge more for costs and are shorter in the duration of repayment, and the payments are more frequent to compensate for the higher risks lenders take in offering this product. These small business loans are a popular resource for businesses because of the reduced documentation and laxer tolerances compared to traditional small business loans. Short-term small business loans are an excellent option for small business owners looking for working capital and cash flow.
Short Term Business Loan Product Overview
Loan Amount: Loan amount Up to $500,000
Interest Rate: Factors range from 1.09% up to 1.45% or Simple interest starts at 1% per month
Loan Terms: 6 to 18 months in duration (typically 12 months or less)
Fees: 0% to 5% origination fees
Payments: Weekly, bi-weekly, and in some cases daily Monday-Friday
Minimum Credit Score: All credit types considered from poor to excellent personal credit scores
Time in Business: 1 year or more
2. Business Cash Advance for Bad Credit Business Owners
Business cash advances (BCAs) are also known as the purchase of future sales agreement that advances future sales at a discount to a business. The business is responsible for paying back a fixed payback known as a specified amount, which is higher than the amount that was advanced to the company. This difference between the advance amount and the payback amount is called the "factor rate or cost," which is a fixed cost. These are not principal & interest costs.
The advance is repaid by taking a fixed percentage of future overall deposits called the specified percentage. The payments are collected by an ACH fixed daily or weekly payment deducted from a bank account based on the specified percentage of future sales. At the end of every month, reconciliation can occur. If the fixed payments taken out of the account monthly are more than the set future percentage of monthly sales, the business can request a refund for overpayment so that the set specified percentage of sales collected matches the revenue volumes. Repayment continues until the payback amount is paid back in full.
There is no time limit with advances as the fixed payback percentage ever changes due to fluctuating revenue. This product is popular with small businesses that can not get traditional business loans, need working capital, cash flow, and need a fast way to get a business loan. This financing option is not a business loan but a great alternative for bad credit small business.
Business Cash Advance Product Overview
Factor Rates: Ranges from 1.09% up to 1.45%
Repayment Terms: This is not a loan, so there are no time limits. Payments continue until paid in full based on specified percentage collection method and are dependent on future revenues
Fees: Origination fees that range 0% to 5%
Payment: Weekly or daily Monday-Friday fixed ACH
Minimum Credit Score: All types of credit considered from poor to excellent credit scores
Time in Business: 6 months or more in business
3. Merchant Cash Advances for Bad Credit Business Owners
Merchant cash advances (MCAs), also known as a purchase of future sales agreement, operate very similarly to BCAs, but the most significant difference is the repayment process, which is connected to the future business credit card revenues, instead of overall sales.
This product is popular with small businesses that receive significant monthly business credit card sales revenue. An MCA is not available to small businesses who don't accept a credit card as payment from customers regularly. MCA's take a set percentage of future business card sales at the time of batch until the advance is paid back in full. Small businesses find this valuable when they have fluctuating revenues and don't want to be locked into a fixed payment that could negatively impact cashflow or margins of profit if revenues decline or fluctuate.
This product is another great resource for working capital needs. Remember, a merchant cash advance is not a business loan, but an advance, by selling a portion of the business's future sales at a discount to a funder in exchange for money for the business now. This financing option is not a small business loan but an excellent alternative for small business owners looking for a bad credit business loan or working capital loans.
Merchant Cash Advance Product Overview
Rate: Range from 1.09% up to 1.45%
Repayment Term: No time limits
Fees: Origination fee range from 0% to 3%
Payment: Set fixed percentage of future card revenues
Minimum Credit Score: All types of credit history considered from poor credit to excellent
Time in Business: 6 months or more in business
4. Invoice Factoring for Bad Credit Business Owners
Invoice factoring advances the outstanding customer invoices to the billing business to increase the speed of cash flow to the business. This solution provides money quickly, and there is no need to wait for outstanding customer invoices to be collected and received by the client with invoice financing in place. Invoice financing has affordable costs ranging from 1% to 2.5% fee off of the face value of the invoice advanced. Typical small businesses that use invoice factoring include manufacturing, wholesalers, and the trucking industry. The credit profile of business invoicing customers is not evaluated.
Invoice Factoring Product Overview
Interest Rate: None
Repayment Terms: Not a traditional loan
Fees: 1% to 3% fee based on the invoice. Monthly service fees may apply depending on the volume of invoices factored
Minimum Credit Score: Credit scores of the business owner do not matter as the credit profile of small businesses being invoiced is evaluated
(NEW) U. S. Small Business Administration SBA Paycheck Protection Program (PPP)
The Small Business Administration (SBA) has established the SBA Paycheck Protection Program loan in response to COVID-19. This is one of the Small Business Administration's relief options that provides small business loans to small businesses affected by the Coronavirus (COVID-19) crisis, regardless of personal credit that needs financial help. Under the right conditions, this SBA loan offers forgiveness. This SBA loan was designed for small businesses to retain employees and protect jobs during Coronavirus (COVID-19) pandemic. The new round of PPP will allow for loans to 2 million. A business plan is not needed.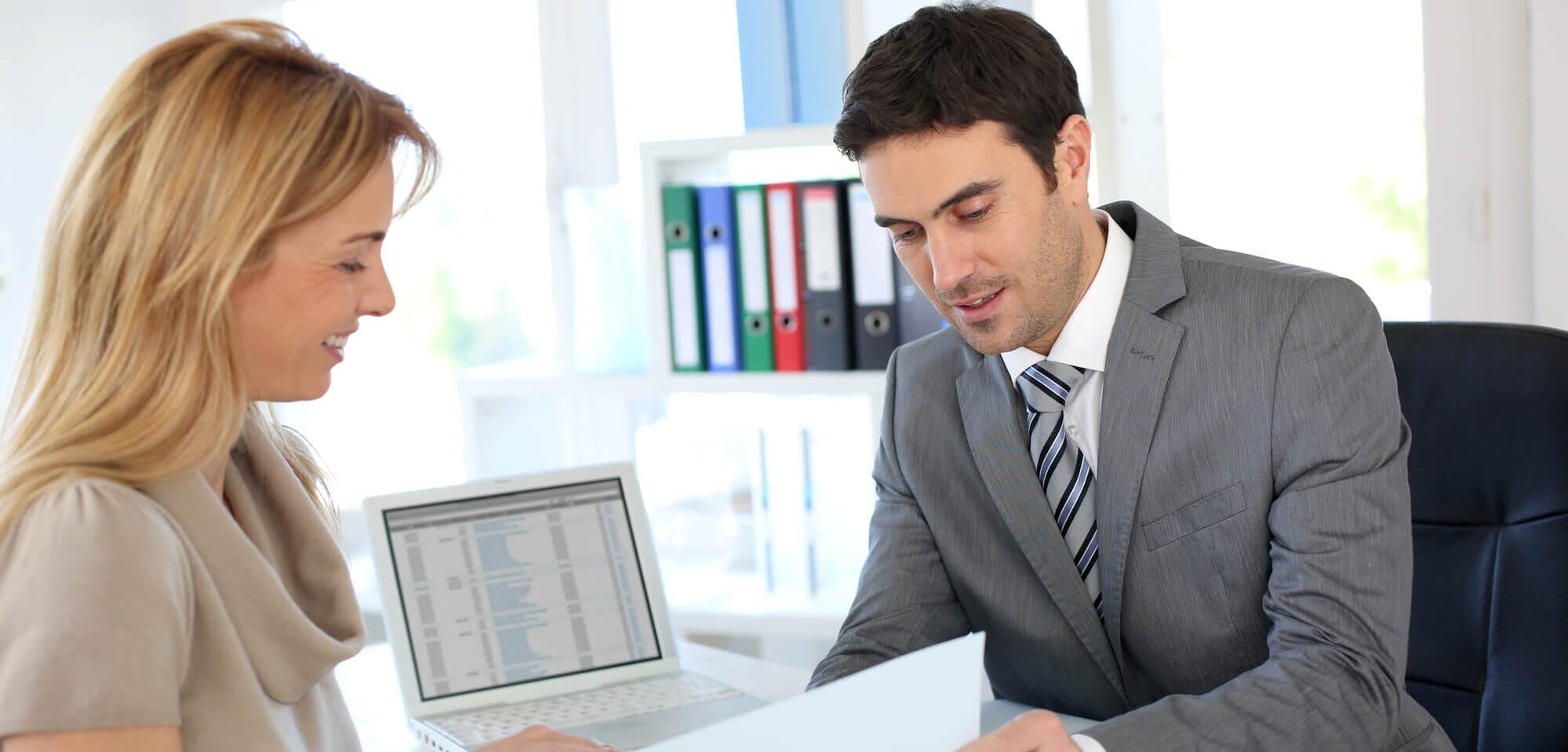 Frequently Asked Questions About Bad Credit Business Loans
I get this question asked all the time: "can I get a small business loan with bad credit?" The short answer is yes, but let's dig into how both business lenders and funders look at bad credit:
As a Business Owner, Does My Personal Credit Play a Role in the Decision?
Credit score requirements vary depending on the lender. Most lenders will look at your personal credit history if you are a new business owner or if your business credit is insufficient. But if your business is determined to have enough credit to stand on its own, then many alternative loan lenders will use this on your loan application to approve your financing, depending on the loan amounts involved.
What Type of Credit Reports Do Business Lenders and Funders Look at To Determine My Credit?
Each lender requires different factors before they approve you for a loan, but as a rule, there are five aspects of your credit report that play an essential role in the application process and your successful outcome. These include:
Your Recent and Past Personal Credit Score and Repayment History
Lenders understand that it is common to have stages early on in life when we make poor choices with our finances, so they look at the big picture by running your credit through credit bureaus. Do you have old detrimental accounts weighing your score down but a strong run of good credit over the last few years, or do you have a credit history of ups and downs when it comes to repaying your debts?
Your Personal Credit Score and Business Credit Score
Yes, your personal score plays a part in your business loan for some funders. But this can be offset with a good business credit score. Not sure what your business's credit report says? You can run it through Dun & Bradstreet to see what it looks like. If your score is 75 or up, you have a high chance of loan approval from most lenders. You should always take steps to improve your credit score.
What Is Defined as a Bad Credit Profile?
When a credit bureau calculates your personal credit score, a FICO score is created based on a preset algorithm. These credit scores range from 300 to 850, and your approval ratings for loans and the interest rates you are given are based on your individual score.
The range of scores is as follows:
800 – 850 – Exceptional Credit
740 – 799 – Very Good Credit
670 – 739 – Good Credit
580 – 669 – Fair Credit
300 – 579 – Very Poor Credit
Is a Hard Inquiry Going To Hurt My Credit?
Your personal credit score is a combination of many factors, one of which is how many hard inquiries you have. Too many of these inquiries reflect poorly on you because it says you applied to get credit in other places. Each hit can reduce your credit score by five to ten points, so it's important only to run a hard pull on your score when you are reasonably sure you will be approved for the credit cards or other loan you applied for. To learn more, check out https://www.myfico.com/credit-education/faq/credit/how-do-inquiries-impact-credit-scores
How Is My Personal Credit Score Calculated?
Your FICO credit score is calculated through a specific algorithm in which each aspect of your credit is weighted differently.
The determining factors include:
Your Payment History: Comprising a hefty 35% of your score, your payment history tells the story of your financial growth. Late payments can stay on your score for up to seven years, weighing it down significantly.
Your Outstanding Balances: The next important aspect of your credit score is how much money you currently owe, making up 30% of your final number. This is also weighed with how much available credit you have. If you are maxing out your credit cards regularly, it can lower your score.
Length of Credit History: The longer you have been amassing fair credit, the better your score, but this section only accounts for 15% of your overall number.
New Credit: New credit is always a double-edged sword for lenders to see. On the one hand, other financial institutions deemed you fit enough to loan you money, but on the other hand, you haven't proven you are going to pay it back yet. This portion of your credit makes up 10%.
Types of Credit Used: The final 10% is determined by the mix of credit types used. A healthy credit score has a balance of loans, like automobile payments, credit cards, and a mortgage. Too much of a kind of loan can lower your score.
Not so simple, is it? If you're a credit junky like me, here's a source of information related to what's evaluated in your FICO score https://www.myfico.com/credit-education/whats-in-your-credit-score
Can I Get a Business Line of Credit With Bad Credit?
The short answer is no, business lines of credit have lower rates that can't compensate for the defaults and delinquencies related to business owners with bad credit. Lines of credit pose a greater risk for lenders.
Can I Get Business Credit Cards With Bad Credit?
Generally speaking, no, credit cards are not available to business owners with poor credit histories. But, there are some secured credit card options available for bad credit borrowers. There is a difference between a business credit card and a personal credit card so apply for both.
Can I Get a Bad Credit Business Loan With a 500 Credit Score?
Yes, you can get bad credit business loans with a 500 score, but the better the credit profile, the better the terms.
How Can I Get a Small Business Startup Loan With Bad Credit?
There are no available bad credit business loans for start-up financing.
What Is the Minimum Credit Score for an SBA Loan?
The Small Business Administration has no official minimum credit score, but you must have a good personal credit score.
What Is the Easiest Way To Get a Business Loan for Bad Credit?
Short term bad credit business loans and business cash advance are the easiest to get approved for and quickest to process. In some cases, the timeframe from application to approval and funding can be as little as the same day.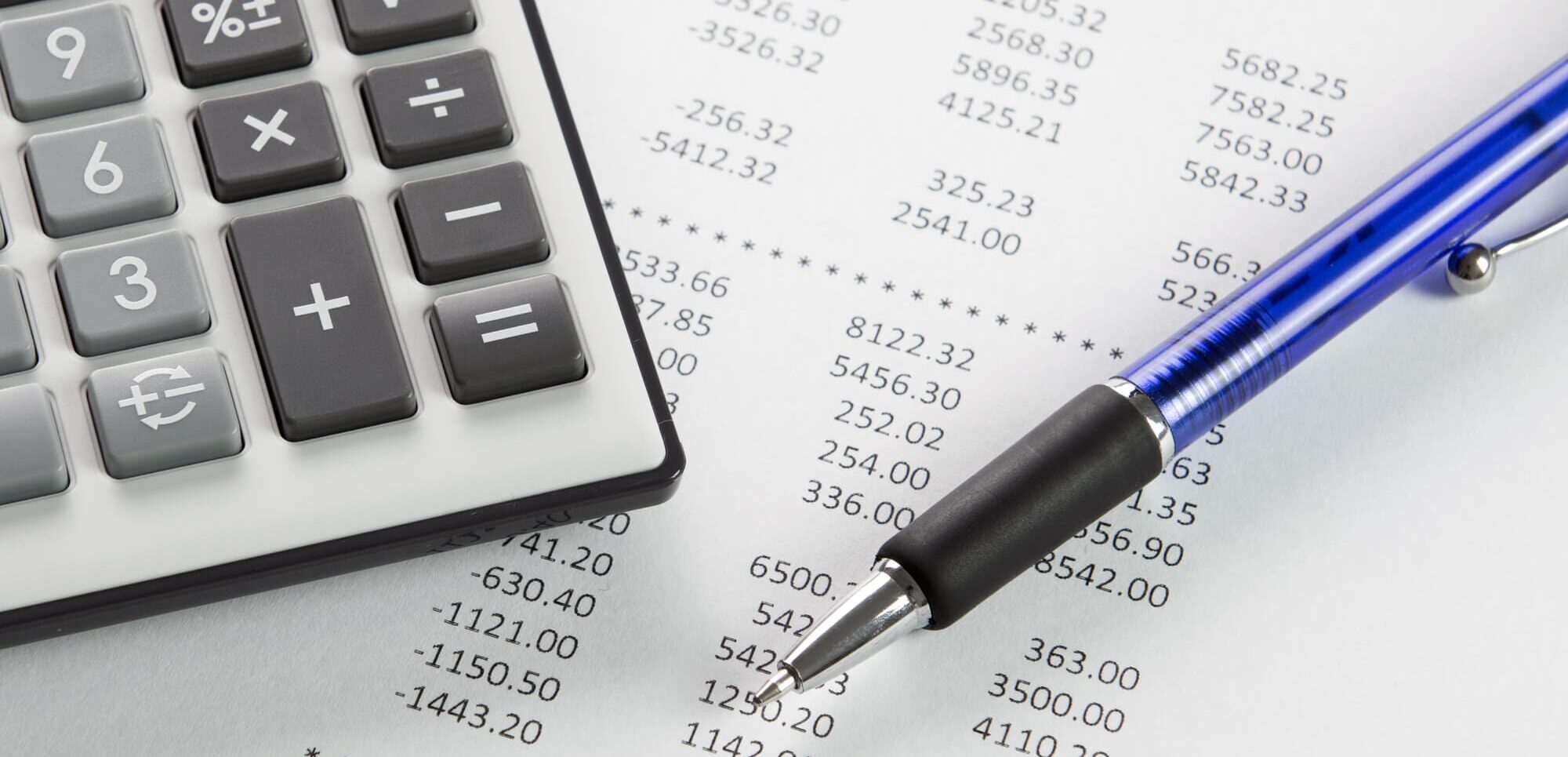 How to Get a Business Loan With Bad Credit? The Bottom Line:
Business owners must ask important questions before acquiring business loans for bad credit. The first question is, why? What is the use or purpose of getting a business loan your business in the first place? Do you currently have the resources you need to operate? Is the need for a business loan a short-term problem or a long-term project? Was this a one-time extenuating circumstance emergency, or will you need working capital on an ongoing basis? What challenges does the business have in getting approved (credit issues, bank statements, cash flow issues, time in business, financial statement issues, etc.)? Do you have all the necessary information to make an informed decision?
Make sure to consider the questions and information above when choosing bad credit loans because the answers to those questions lead to different loan products and resources. AdvancePoint Capital can quickly and painlessly assist you through this search without wasting time or, more importantly, money or other precious resources. We offer bad credit business loans, business line of credit, business and merchant cash advances, as well as invoice factoring.
Working with AdvancePoint Capital has an extensive product line that can offer you as many choices as possible. As we always say at AdvancePoint Capital, compare offers, shop, and you will always save! Let us help you get a business loan and find the best business loans for your situation.
To get a quote from AdvancePoint Capital, apply now! Or call 800-381-8920 24 hrs a day with a live agent to assist you.