Getting a business loan through a bank can be difficult, and the process can be discouraging. Banks deny most business applications because the default rates for business loans are much greater than for personal loans, credit cards, and mortgages.
So, as a business owner, what do you do next after a bank declines a business loan? The good news is there are alternatives to traditional business loans and business lines of credit at a bank. Let's explore the next steps after being declined for a business loan at a bank.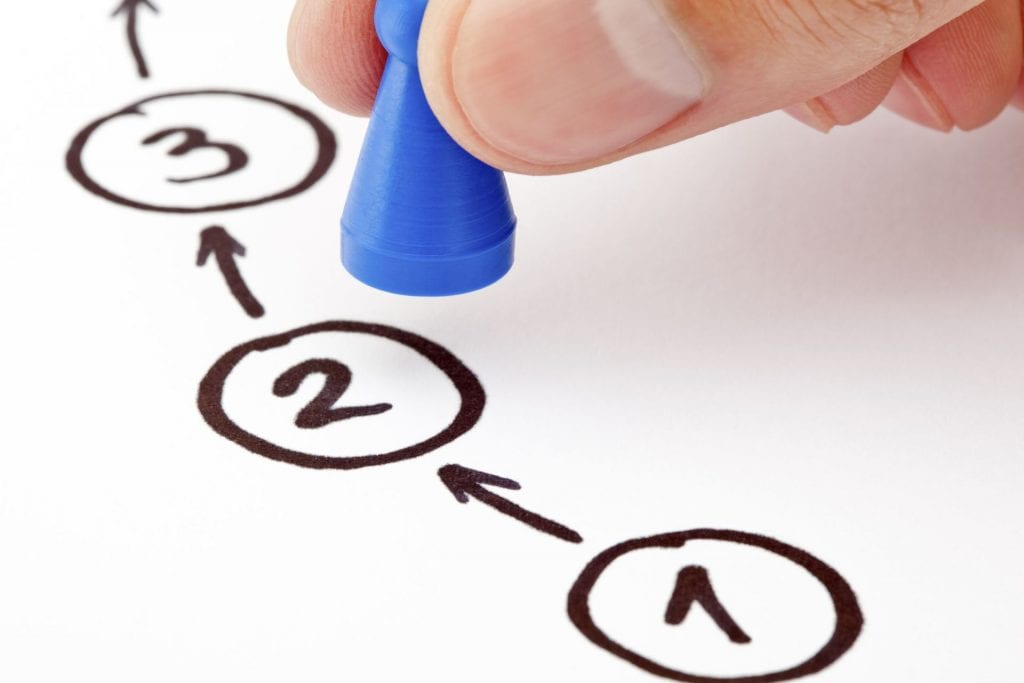 4 Steps to Take When Being Denied a Small Business Loan
Find Out Why you were rejected for a business loan
What steps can I take to improve my business loan application
Consider what other business loan alternatives are available for you now
When denied, get educated, and don't give up!
Ok, once you are over the fact that you can't get that business loan from the bank now, the work begins.

Find out Why You Were Denied a Business Loan
Once you are rejected or declined for a business loan or business line of credit, find out all of the reasons why it was not approved. Often the bank will give you one reason why and call it a day, but make sure you emphasize that you would like to know ALL of the reasons and put it in writing from the bank. This will help you potentially solve those problems and get better results on future business loan applications.
Major Reasons Why Your Business Loan Application Was Denied
Getting your small business loan application denied can be frustrating, but it's important to understand why it happened. There are several reasons why your application might have been rejected, including a poor credit score, insufficient collateral, insufficient cash flow, or a lack of business history.
It's important to address these issues before applying again to increase your chances of approval. You may also consider exploring alternative financing options such as invoice financing, merchant cash advances, or crowdfunding. By understanding the reasons for the denial and taking steps to improve your application, you can increase your chances of obtaining the funding your business needs to succeed.
1. Personal Credit
Many business owners don't realize that their personal credit plays a large role in credit decisions with banks. Banks want to see excellent credit scores, usually exceeding 720 or better. They also want to see at least three open and active trade lines on your credit over three years old, have high credit limits, and include installment loans like car loans and/or mortgages and revolving credit like credit cards.
2. Business Credit
Business credit sometimes takes five years to establish and is only based on your current business. Newer businesses (less than three years old) often have no business credit. Business Credit comes from how you pay your business vendors and suppliers and who they report to, such as Experian Business Credit, Dunn Bradstreet, or Equifax Business Credit.
3. Cash Flow or Bank Statement Health
Business Lenders evaluate the business's cash flow by looking at the operating account business bank statements. Business lenders want to see the daily business activities regarding Debits and Credits and how you manage that against the money you maintain in the business bank account.
What do business lenders specifically look at in those business bank statements? Well, they look to see the total volume of deposits(credits) per month, where those deposits are coming from, the number of deposits per month, the number of debits per month and where those debits are coming from, daily bank balances, and average bank balance.
4. Financial Statements
Banks and lenders look at Financial Statements to help evaluate the business's creditworthiness. You can expect an evaluation of past Business Tax Returns, Current and past Profit & Loss Statements, and Balance Sheets.
Additionally, depending on the type of business, an analysis of both Accounts Receivable Ledgers and Accounts Payable Ledgers may also be required. Many younger businesses under five years old may not show enough profits for banks because newer businesses have a lot of initial capital investments of money that they can write off on business taxes.
5. Time in Business
1 of every two registered businesses will fail in the first year. Many banks won't even entertain new businesses (less than three years) as they want to evaluate the business based on at least a three-year performance to evaluate the ability to repay. Past business ownership doesn't count a lot with banks.
The longer the time in business, the more business funding products are available to a business owner and will dictate better terms. As a business owner, sometimes there are things that are out of your control to realize and educate yourself about what is available at different points of the business's maturity. Sometimes financing isn't an option, and that's ok.
What Steps Can I Take to Improve My Business Loan Application?
Improving your business loan application is crucial to increase your chances of getting approved for funding. There are several steps you can take to improve your business loan application. Shop around for lenders and loan products that best meet your business's needs, and only apply for loans you're confident you can repay.
1. Improve Personal Credit
Get a copy of your personal credit at the time of your application and evaluate it. AdvancePoint Capital wrote a Business guide, "Common Questions About Getting Small Business Loan with Bad Credit," which explains in great detail what business lenders look at regarding business owners' personal credit. The article also talks about how personal credit works, how FICO scores are derived, and how to improve your personal credit scores.
2. Improving Business Credit
Unlike personal credit, there is no standard business credit report, but there are simple steps you can take to build business credit fast. AdvancePoint Capital Business Wire wrote a business guide, "How Does Business Credit Work: A Simple Guide to Establishing and Maintaining Business Credit," which will take you step by step on how business credit works and how to improve and grow your business credit. Check it out it's a great detailed read for sure.
3. How to Improve Cash Flow and Business Bank Accounts Health
Business bank account health is important to lenders and banks when evaluating your ability to handle a business loan payment. This is central to a business loan underwriter when they are trying to prove the business has the ability to repay the business loan.
5 Quick Tips to Have Healthy Cash Flow in the Eyes of a Business Underwriter
Maintain at least one month of expense payments in reserves in your business bank account. Having reserves for unexpected revenue drops is vital to business bank account health. A low average daily balance in a business bank statement can lead to a quick decline.
Never have Overdrafts, Non-sufficient funds, or returned checks/items
Get Overdraft Protection for your Business Bank Account
Work with your Vendors and Suppliers and ask for some longer terms to repay them BEFORE your bank account cash reserves are depleted.
Don't spend more than is coming in in sales, and always maintain cash reserves for a rainy day!

How to Get Your Financial Statements House in Order
Investing in good account software like QuickBooks or similar software bookkeeping and designating yourself, an employee, or a bookkeeper to maintain accurate books is essential. Too often, owners attempt to wear all hats in a business and then end up poorly managing the books. No, your limitations as a business owner.
At the end of the day, whether you, as the owner, handle this or a designee, you, the business owner, will be held to task for the financial statements. Manage your financials every month. Pick a day every month that financial reconciliation is done and stick to it so you can produce accurate statements on demands such as Balance Sheets, Profit & Loss Statements, and Accounts Receivable/Payable Reports.
That means recording all relevant data and monitoring your business bank account and receivables/payables DAILY. Do not take shortcuts or be disorganized. Business Lenders love businesses that can provide documentation quickly and accurately in an acceptable account principal's format.
Think about it; how can you make good decisions with your business if you don't have your facts straight. Get your financial house in order; it will pay off for business health quickly. Make sure all information related to your business is accurate. The following is a checklist of items to review for accuracy.
Business Listing Accuracy Checklist
Secretary of State Filings: Ensure your business is filed correctly as a Corporation, LLC, LP, or other formation types. Check that all annual reports and filings, and fees are paid up to date. Check for accurate information, like does it show the proper owners attached as officers to the business. If not, file the necessary amendment with your States Secretary of State. A lot of this can be done by going to the respective State where you filed and searching the State's Secretary of State website.
Business Listing on Google Business Profile: This is very important. Many lenders today require accurate business listings, and they conduct Google searches of your business in underwriting when considering your business loan application for activity and relevance in your industry. Check your "Google My Business" business profile. If you have not already claimed it does so ASAP. If you search your business on Google by your company name and your Google Business Profile does not show you don't have a listing, you need to claim one and complete all relevant information. If, or once, you are listed, check for the proper company name, address, hours, phone number, company description of services, and what you do, answer any pending questions, and manage those REVIEWS!
Register your Business with Multiple Listing Directories: Showing that your business is established and relevant is important. List your business with Facebook, Twitter, LinkedIn, Dun Bradstreet, Yellow Pages, Better Business Bureau, Yelp, and others. The following is a list of the 55 largest local business directories in the United States. If you want to register to all directories at one time, https//yext.com is a great resource to do so for a nominal fee
Check public records: Check public records for judgments and/or liens against your business and you or anyone else who owns the business. Also, criminal records check on all owners, both County and State.

Consider What Other Business Loan Alternatives Are Available for You Now
Just because a bank turns you down for a business loan or business line of credit doesn't mean the search is over! Many other products available may be able to fulfill your need for capital for the Business.
Check out AdvancePoint Capital's Business Wire, which has a complete guide to other business funding products, "The Small Business Lenders Marketplace: A Complete Guide." Within that guide, you will discover other sources besides Banks after various business loan products.
10 Alternatives to Bank Business Loans and Business Lines of Credit:
Small Business Administration Loans (also known as SBA Loans)
Short-Term Online Business Lenders
Short-Term Business Lines of Credit
Business Cash Advance
Invoice/Receivables Financing
Business Credit Cards
Personal Credit Cards
Personal Home Equity Loans

When Denied, Get Educated, and Don't Give Up!
Don't get discouraged when turned down at a Bank for a Business Loan. Other business funding alternatives are available, but it's important to understand what those other business loan products are, how they function, and their qualifications. Do your homework and get educated on available options, and it will serve you and your business best.
Work with a Marketplace Business Lender that can offer various products that fit your qualifications and not a lender trying to fit your business into their limited product qualifications. Not all alternative business sources are the same. A Market Place Business provider can provide many more choices that allow you to compare, choose, and ultimately save money. Education and choice equal freedom and opportunities!