Are you planning for medical practice or already running one? There are many things that you need to take care of:
Rents and office expense
Salaries
Medical Equipment for diagnosis and treatment
Depending on the medical practice, the machinery that is needed to treat the patients can be costly and strain your budget.
Why Do You Need Medical Equipment Financing?
Latest digital X-ray units may cost upwards USD 125,000, and for the most modern models, the price may go up to USD 235,000 depending on power output options that it offers or the type of detector selected.
When it comes to servicing most practitioners, prefer to have full-coverage for the tube, battery, and detector, etc. It helps them avoid the high cost of repairing and replacement of the machinery parts. Similarly, other equipment that may be needed include:
MRI and CAT Scans
Scanning Equipment
Ultrasound
Nuclear PACS Systems
Mammography
Laser Equipment
Computer hardware and software
EMR Systems
Robotic Surgery Equipment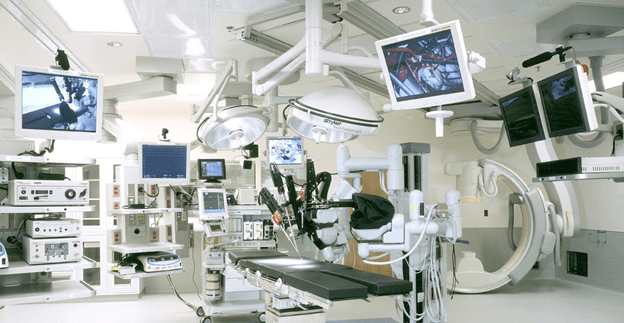 The cost of all such machines is usually high. If you are beginning your medical practice even buying some of this equipment may eat-up all the money. Also if you are running a healthcare practice and want to add new medical equipment, you may find it expensive to buy one outright. It is where you need funding for medical equipment to take the burden away from you.
Should You Reach Out To Bank Or Alternative Lender?
Many medical professionals may have already availed a loan from banks to cover their education expenses. If you are such a professional, then banks may not be willing to give an additional loan for financing the establishment of your medical practice. This is when you should get in touch with an alternative lender.
How to Get the Desired Financing?
Securing financing is a crucial aspect of running a successful business. However, obtaining the desired funding can be challenging for many entrepreneurs. It requires proper planning, research, and a clear understanding of financing options.
Step-1: Fill the pre-approval form and have a conversation
You will need to fill the form which will ask you for specific details regarding the loan:
Loan Amount: How much loan do you want? You will have to provide a figure for the same. You can get a loan up-to USD 1 million.
Monthly Sales: You will have to provide the monthly sales figures. If you are establishing your business, then you will have to select the minimum monthly gross sales figures. However, if your medical practice is running for past some time, then you will have to provide the actual details.
Years in Business: You need to have spent at-least six-months in the medical practice before you become eligible for the loan. For those medical practices that are running for the past many years, they will have to provide the actual details.
Personal Details-You will have to provide personal details so that you can be contacted or vice-versa.
You can now discuss with agents that are available round the clock to know your exact needs and share details about your business as well.
Step-2: Submit the Form and the Paperwork
Once you have clarified what all details you have to provide regarding the loan, you are ready to apply. You may have to provide some paperwork as well. When you are seeking a loan from us, we ensure that there is minimal paperwork. All that you will have to provide is a financial statement. Well, you will need good credit as well when you are trying for such a loan. Medical equipment loan usually starts at 5.99%.
Step-3: Wait for Approval
Once you have applied, you will have to wait for 4-to-6 business hours for the approval. The approval depends on numerous factors like the loan size, your credit report and the loan-term that you are seeking.
Step-4: Loan Approved, Get Funds
Once the application is approved, the funds are wired directly into the bank account of your company. With AdvancePoint Capital you can get the loan size up to USD 1 million. The repayment term is usually 7-years, and you will have to make monthly repayments.
Get Funds Now!
The medical equipment financing that you need to run your practice is just a few hours away. All you need to do is to apply here.
Call for a free quote @ 1-800-381-8920