As any business owner knows, you need financing to survive. The same is true for the healthcare industry, which is unique because of its need for updated (and often expensive) medical equipment. Alternative business loans are available when you are denied by the bank or have a low credit score. When this occurs, healthcare entities must secure financing some other way to keep their equipment and technology up-to-date while caring for patients.
With equipment financing, healthcare facilities don't have to worry about cutting into their bottom line to pay for equipment. Instead, they can secure the equipment and use it as collateral for financing. Read on to learn more about healthcare finance options and the importance of reliable equipment financing.
What Are Healthcare Business Alternative Loans?
Alternative loans offer another option for financing for businesses that may have been denied traditional loans. There are various reasons you might need an alternative loan, ranging from a low credit score to SBA loan denial. These circumstances might lead a business owner to consider alternative loan options, including equipment loans, business lines of credit, and purchase order financing.
The various types of debt financing offer alternative options to businesses to help them secure funding. Exploring the different financing options available is crucial for the healthcare industry, which can significantly benefit from equipment financing and other alternative loans. It's worthwhile to explore alternative loans when the following occurs:
The bank denies your loan request.
Your credit score isn't where it needs to be to qualify for a loan from the bank.
You haven't been in business a long time.
Your revenue isn't high enough to get traditional forms of financing.
After the SBA denies your request for loan assistance.
Why Healthcare Companies Need Financing
Healthcare Is Dynamic
The world of healthcare is constantly changing as new innovations are introduced, and regulations are updated. Healthcare companies must secure the proper financing so that they can stay on top of what's new. This goes for equipment, software, and technology, all of which can be secured through alternative loans. Healthcare companies have to stay on their feet so they can match the latest practices and regulations, offering only cutting-edge services to their patients for the best care possible.
Unreliable Patient Pay
Healthcare companies are often left at the beck and call of their patients, as it should be. They are the reason healthcare entities exist in the first place; patients need to be taken care of during their time of crisis. However, patients don't always pay their bills on time. They may not have the means to or could have forgotten about previous medical bills.
Thankfully, healthcare providers can use medical accounts receivable financing to get cash. This is one of the most straightforward financing options for the healthcare industry and can help stabilize business operations. Any type of healthcare business can benefit from medical accounts receivable financing, including:
Hospitals
Doctors
Medical equipment providers
Radiology centers and MRI clinics
Nursing homes
Laboratories
Ambulance services
Home healthcare providers
Physical Therapy companies
Need for Updated Equipment
Caring for your patients is only possible with the best equipment and tools. Healthcare company financing is so critical for maintaining and purchasing updated equipment when necessary. Your patients will have peace of mind knowing that your practice has the latest and greatest technology and equipment to take care of them. If your healthcare facility wants to continue caring for patients the right way, ensuring everything is up-to-date is the right first step.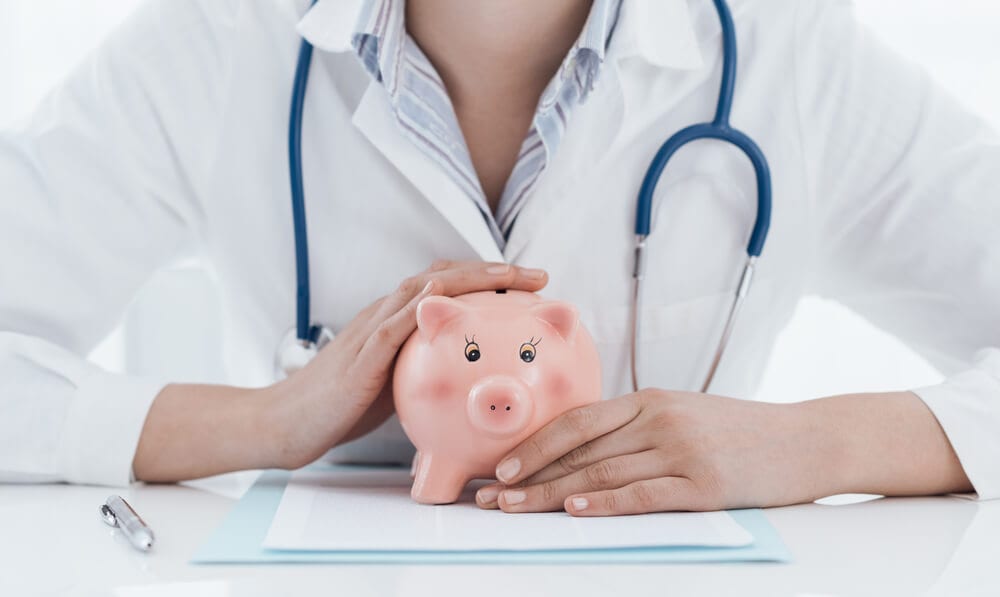 The Importance of Equipment Financing
Equipment financing is a straightforward strategy for healthcare companies in need of money. There are many reasons why equipment financing is necessary, including the fact that most companies can't pay for their expensive medical equipment out of pocket. Using equipment financing allows healthcare facilities to procure the equipment they need, bringing in more patients and increasing cash flow.
Medical equipment and technology change often. Clinics and hospitals must have the best tools to treat their patients, putting them at ease and ensuring they are offered the best solutions to their health problems. With equipment financing, this becomes possible. Listed below are several additional reasons why equipment financing is so vital in the healthcare industry.
Expensive Equipment
As mentioned, not many healthcare facilities can pay for their medical equipment out of pocket. Most pieces of equipment are expensive and wouldn't be affordable if it weren't for equipment financing. To procure all of the equipment and tools needed, your healthcare company needs to consider using this form of alternative financing.
Software and Technology Needed
Not only do healthcare facilities need to keep up with equipment, but they also have to ensure they have the best software and technology to support their patients. Equipment financing can help with this, as well.
Save on Taxes
Healthcare companies may be able to save on taxes when they finance their equipment. Depending on the circumstances, the equipment could be seen as a deduction, whether new or pre-owned.
Patient Peace of Mind
Think about how you would feel if you walked into your doctor's office and their equipment was outdated. You probably wouldn't feel too comfortable. Healthcare companies can give patients true peace of mind with updated equipment. Technology changes fast, and patients will notice if your hospital or clinic is keeping up. Give patients optimal care by using equipment financing to purchase the best equipment for your facility.
Customized Solution
Equipment financing is one of the best alternative financing options for healthcare companies because of its ability to be customized. Your healthcare facility can determine its own budget and equipment needs, then find a medical equipment leasing or purchasing option that will work for your business. You won't have to invest in something you don't need; instead, you can tailor the financing to be exactly what you need to keep your healthcare facility running smoothly.
Other Types of Loans or Financing for Healthcare
Aside from equipment loans, there are other alternative loans available for healthcare companies. Depending on how your healthcare business operates, the scale of your business, and your specific financial needs, you should be able to find financing options that best suit your needs. From business lines of credit to business loans to company credit cards, healthcare companies can take advantage of alternative forms of financing. Listed below are a few other types of loans or funding for healthcare companies:
Long-term Business Loans
Short-term Business Loans
Business Lines of Credit
Small Business Administration Loans
Merchant Cash Advance
Business Credit Cards
Using Alternative Business Loans in the Healthcare Industry
Healthcare companies need financing to ensure they can take care of their patients. Thankfully there are alternative business loans that offer unique and personalized financing options for healthcare companies. Equipment financing makes sure that your facility can get the expensive medical equipment and technology necessary to operate. Alternative financing options like equipment financing ensure that healthcare companies have the funds they need to take care of patients and keep their facilities up to date to offer the best solutions.