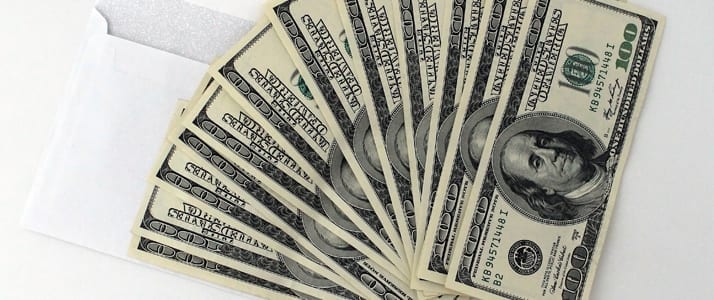 Get Quote Now!
Advance Point Capital | January 9, 2019
What's the Difference between Small Business Loans & Working Capital Loans?
There are more than 28.8 million small businesses in the US. A small business in one which has less than 500 employees and they constitute 99.97% of all businesses in the US.
According to research, almost two-thirds of the businesses survive for 2-years in the business. During initial 5-years of their life half-of them fail and within first 10-years of their existence, only third of them succeed.
"82% of businesses fail because of cash flow problems"- US Bank Study
What can you do to succeed? Well, here are two things that may help:
Take a Loan
Hire a bookkeeper or a CPA to keep your finances in order
First, Let's Explore More About Loans
Even before jumping into the details on the type of loans that are offered. You should take time out to assess your financing needs.
How much loan do you need?
What will you do with the funds?
What repayment term are you thinking about?
How long your business is in existence?
Is your business financially sound right now?
What is your credit score?
What other loans or EMIs are you paying?
Are you looking for a short or long-term loan?
Once you have answers to these questions, you can consider whether you should go for a small business loan or a fast working capital loan. A good to decide to is by understanding the critical differences between the two on certain key factors:
1. Loan Size: It is the amount of loan that you can get from a lender.
Business Loan- When you go for a small business loan the size may vary from USD 10,000 and may go up to USD 500,000.
Working Capital Loan- A short-term business loans working capital will come in the smaller size of USD 100,000.
2. Purpose: It is the reason for taking the loan that you mention at the time of making the application.
Business Loan- You can take a business loan for purchasing equipment, machinery or tools. If you are planning to buy or construct or renovate the property, you can apply for a business loan. Other uses of business loans are upgradation of assets, purchase of inventory, meeting emergency expenses, meeting payroll needs, funding of working capital, meeting seasonal expenses, running marketing campaigns. You can also take a business loan for business expansion, or to refinance your debts as well.
Working Capital Loan- You need a working capital loan to meet the cash-flow shortages. For instance, you financed critical equipment last month which ate-up your capital, and now you have hardly any money to pay the electricity bills and other similar small monthly expenses. It is where a working capital loan may help!
3. Credit Scores: It is a number that helps in deciding your creditworthiness.
Business Loan- When you are applying for a business loan your credit score has to be great. The sanctioned amount may depend on it.
Working Capital Loan- Although your credit scores matter but as the loan size is usually small so you can get the loan even if your credit score is low (due to an existing loan).
4. Loan Approval-It is the process of approving a loan.
Business Loan- When you are making an application for a business loan, you will have to provide documents to support like business bank account statement for review. Is should show the gross sales and not the profit or loss. Besides, you may need to provide other supporting documents as needed during the approval process.
Working Capital Loan- As the loan sizes are small, so the loan approval is quick and straightforward. You may get it within 4-6 hours of making the application.
5. Time in Business-It is the time-duration that you have spent in business existence.
Business Loan- A business loan is not disbursed to the start-ups who have not spent a minimum of six months in the business. Your business bank account statements have to show gross sales supporting it.
Working Capital Loan-You can get a working capital loan even if your business is new.
6. Repayment Term- It is the duration for which you can get the loan.
Business Loan- You can repay business loans from AdvancePoint Capital within 36 months.
Working Capital Loan- These loans have to be repaid throughout 12-months.
7. Amortization- It is the way you repay your loan.
Business Loan- You will have to repay the business loans in monthly installments from your bank account.
Working Capital Loan- The terms of repayment is flexible in case of such loans.
8. Fund Usage- It is the way you are going to use the loan-funds.
Business Loan- You will have to use the funds for the purpose that you have mentioned in the application.
Working Capital Loan- You can use the loan for meeting any short-term cash requirements.
Second, you can hire a Bookkeeper or CPA
Getting a loan is the first step, once you have funds, you should take the services of a bookkeeper or a CPA to ensure that your finances are well-managed. In this way, your cash-flows will never get affected.
Make an Application Now!
Now that you know the difference between the small business loans and working capital business loans click on the following links for:
CALL US FOR A FREE QUOTE
1-800-381-8920
Get Quote Now!