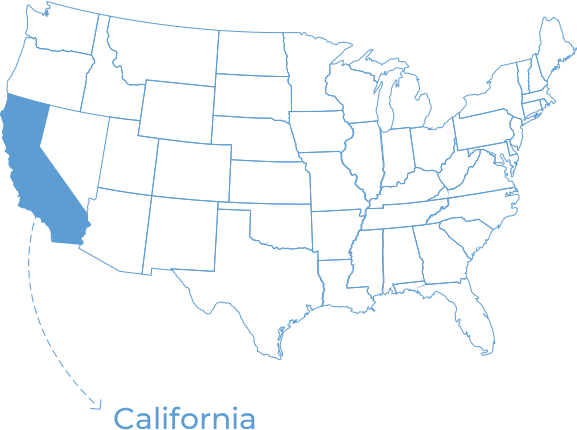 With over a million people, San Jose is California's third most populous city. San Jose is the largest city in Northern California (10th largest city in the country), both by population and area, making it the cultural, financial, and political epicenter of Silicon Valley, the home of America's high tech industry. San Jose and the surrounding metropolitan area have a ton going for them from an economic perspective.
Unfortunately, small businesses in the San Jose still face challenges obtaining business loans from traditional lending sources such as banks or credit unions to secure funding. Typically, a bank or other lenders have stringent loan program guidelines, strict credit requirements, mountains of paperwork, and limited loan offerings for local small businesses looking for working capital or other funds.
AdvancePoint Capital is different than a bank. We are a nationwide provider of small business loans, lines of credit, and other business needs such as equipment financing. We have helped businesses in San Jose, the San Francisco bay area, and Silicon Valley obtain the funding they need to grow and succeed through our business loans in San Jose, CA. We offer loans up to $1,000,000, with flexible terms and competitive rates. Our application process is simple, we have no upfront fees for quotes, and we can get you the money you need in as little as 24 hours.
Getting A Business Loan in San Jose, CA
If you're a small business owner in San Jose, obtaining business loans can be crucial to your success. The first step is to research your options and compare different lenders. While many online lenders offer business loans in San Jose, choosing a reputable lender with loan programs tailored to your needs is important.
If you're a small business owner in San Jose or the Silicon Valley area and you're looking for a business loan, AdvancePoint Capital can help. Contact us today and apply online to learn more about our financing options, loan process and how we can help your business grow.
9 Best Loans for San Jose Small Businesses (December 2023)

Small Business Loans
San Jose
Explore our small business financing marketplace and find out what's available for your business. A simple one-page application and limited documentation are needed to get terms to consider.

SBA Loans
Small Business Administration established and back small SBA business loan programs for small businesses in need of capital for there business. SBA is not the lender but sets the guidelines and requirements for approved SBA lenders. Business owners in San Jose love the rates and terms but be aware, the qualifications and application process can be difficult. We are happy to guide you through the process.

Merchant Cash Advance
A merchant cash advance is a receivables agreement using the revenue as leverage. This is for businesses that accept credit cards because the funding is repaid by taking a percentage of future credit card sales. Quick and easy alternative to traditional financing.

Business Cash Advance
A business cash advance is not a loan, but future sales receivables agreement. The revenue of the business is used as leverage for funding. This is a fast, easy solution for business funding when a bank loan is not an option.

Business Line of Credit in
San Jose
A business line of credit is a revolving line that allows you to borrow on demand via a draw, up to a certain limit and only pay interest on the money you borrow, similar to credit card. It's a flexible product because you can repay the funds and then continue to draw on the line throughout the term of the line.

Equipment Financing
Equipment leases and/or loans are a great equipment purchase tool to provide financing at affordable payments. All credit is considered. Fast and simple same day application process.

Invoice Financing
Invoice factoring, also known as invoice financing, allows you to borrow money upfront at time of issuance of an invoice. Factoring is a great way to improve cash flow by accelerating payments.

Short Term Small Business Loans
Short term loans are a quick solution when traditional financing is not an option. This product has higher approval rates and lower documentation due to the shorter time to repay of 6 to 24 months.

Long Term Business Loans
Long term is defined as terms from 2 to 10 years in duration. This product is for established businesses with good credit and can document the health of the business with tax returns and other financials. Long term financing is for large sums of capital for a business need and the longer term is needed for affordable payments against current cash flow.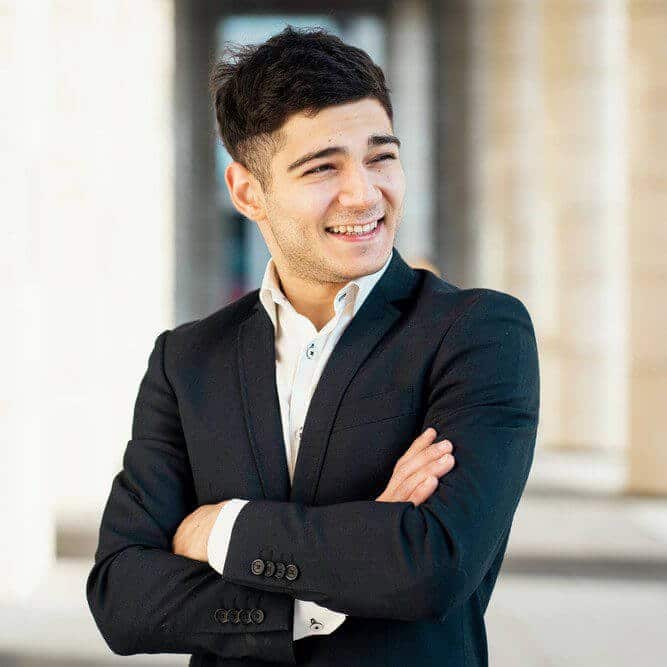 Why Do Business Owners Need Financing?
The list of the most common needs for small businesses to use business financing:
Working capital loans to cover day-to-day expenses and cash flow shortages
Funding for equipment purchase or repair
Expanding inventory to meet demand
Capital for business expansion and growth
Financing for commercial real estate purchases
Funds for special projects, such as developing new products or services
Assistance during emergencies, such as natural disasters or unexpected events
Investment in advertising and marketing to acquire new customers
Hiring new employees and creating jobs
Employee training resources and expenses
Supporting website development and maintenance
Initiatives, Bank Programs, and Grants in San Jose, CA
Why AdvancePoint Capital?
Years of Business Experts in San Jose area.
Trusted by Small Business Owners in San Jose, CA.
Dedicated Loan Specialists in San Jose.
No Cost, No Commitment Quotes.
Wide Range of Business Loan Products for Small Businesses in San Jose.
Apply for Business Loans in San Jose Today!
Are you in need of a business loan in San Jose but daunted by finding the right financing solution or financial advice? Look no further than AdvancePoint Capital, where our easy and fast application process makes obtaining a business loan in San Jose a breeze. Fill out our online application form in minutes and get approved in just a few hours, thanks to our streamlined process. Contact us today to learn more about our business loans in San Jose.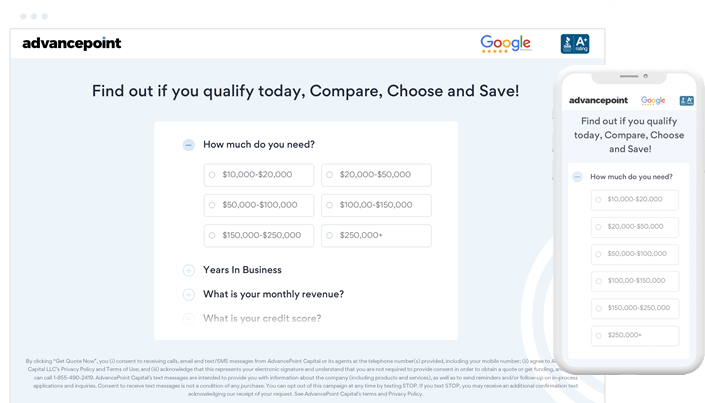 Get Started Today
AdvancePoint Capital makes the loan application process a simple, straightforward experience.
Frequently Asked Questions