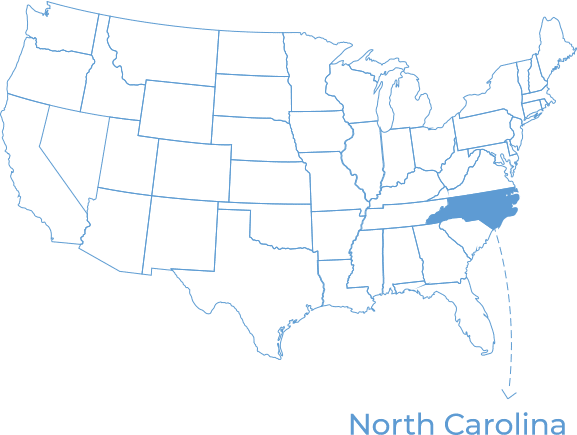 Small businesses in North Carolina often face challenges in finding suitable financing solutions that meet their needs. Dealing with traditional lenders such as banks or credit unions can be a daunting task due to their strict financing requirements. At AdvancePoint Capital, we understand the unique needs of small businesses in North Carolina and offer a range of financing options to help entrepreneurs achieve their goals.
We offer a wide range of small business loans in North Carolina for entrepreneurs. If you require financial support for growth to expand, need to keep operations afloat due to the economy, finance renovations to your business, or plug cash flow leakages — we can help and provide a loan program that will fit your need.
As a small business owner, you need financing options tailored to your needs. That's where our services come in. We offer a variety of funding solutions with quick decisions and a network of lenders to choose from. Explore our menu of options and find the right fit for your business.
Get A Small Business Loan in North Carolina
Getting a small business loan in North Carolina is easier than you might think. Advancepoint Capital is here to help you get the money you need to grow your business. We offer a variety of loan products that can be tailored to entrepreneurs' specific needs, so you can get the financing you need without breaking the bank.
Contact us today and let us show you how easy it is to get the money your business needs!
9 Best Loans for North Carolina Small Businesses Owners (December 2023)

Small Business Loans
Small business term loans are the most requested by business owners because of the fixed rates and terms.

SBA Loans
The Small Business Administration loans are affordable with great rates and terms. The SBA loan program does require some paperwork and investment in time to get approved as qualifications are stringent. It's worth the work and effort if you're qualified.

Merchant Cash Advance
Merchant cash advance comes in handy when you can't get approved for traditional business financing and process a lot of card sales.

Business Cash Advance
A business cash advance is not a loan, but an advance, based on the business's annual revenue. The repayment of the advance is a set percentage of future sales deposits until paid back in full. A popular alternative when you can't get approved for traditional financing.

Business Line of Credit
A business line is a great tool that allows business owners to draw funds when needed up to a limit. Interest is only paid based on the outstanding balance. Entrepreneurs love this product because of its flexibility and the ability to save money on interest if paid off early.

Equipment Financing
Equipment loans are used by businesses that rely on heavy or expensive equipment to operate their business and need to spread the cost of the purchase over the years.

Invoice Financing
Businesses that invoice their customers on a monthly basis can utilize invoice financing. Invoice finance companies will advance an issued invoice as long as it's within the terms of the invoice when issued whether it be 15, 30,45, or 60 days. This product accelerates cash flow.

Short Term Small Business Loans
A short-term business loan is defined as terms between 6 to 18 months to repay. Popular with businesses that cannot get approved for traditional financing.

Long-Term Business Loans in North Carolina
Long-term business loans are designed for businesses that have large expansion plans and need to spread the cost over years, not months, to get affordable payments based on current monthly revenues.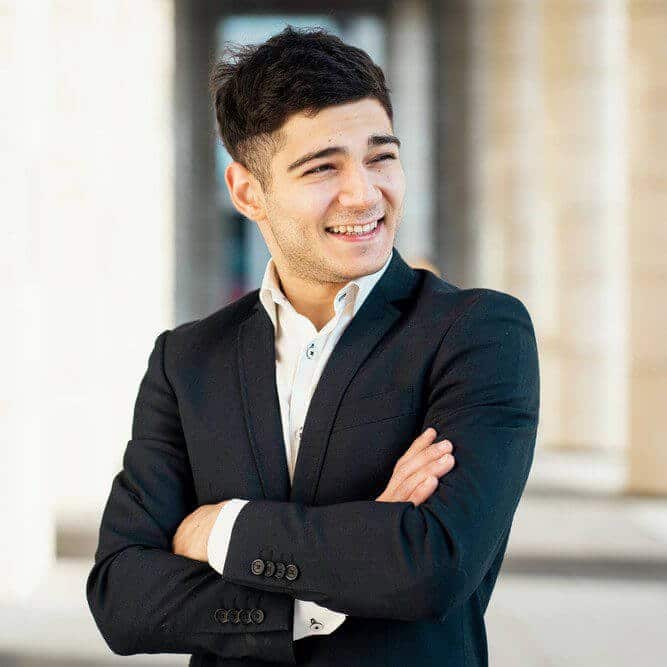 Why Does Your Business Need a Small Business Loan?
What Are the Funds Going to Be Used For?
The first step in choosing your ideal financing solution is to outline why exactly you need a loan in the first place. Let's explore some popular reasons for financial help.
Working Capital
Purchases and Repairs
Inventory
Business Expansion Plans
Cash Flow shortages
Emergency Capital
Advertising
Create jobs, Recruitment of Employees, and Training Resources
Any legitimate Business Use
Additional Resources and Information in the State of North Carolina
Top Banks for Business Lending in North Carolina
Which Business Funding Is Right for Your North Carolina Small Business?
We wish there were a universal solution that every business could put their faith into, but that's simply not how business funding works. Every business demands certain outcomes and terms — and finding a lending option that best suits your particular circumstances means digging a little deeper. The good news is that there are several business loan options available.
The benefits of working with AdvancePoint Capital are that we've established ourselves as a trusted funding partner for businesses throughout North Carolina, with a wide variety of loan options, terms, and payment options available. We're able to empower business owners throughout the state to move their companies forward and expand.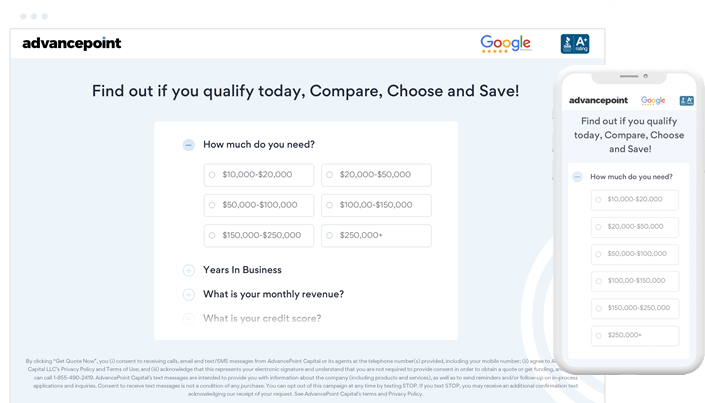 Get Started Today
AdvancePoint Capital makes the loan application process a simple, straightforward experience.
Frequently Asked Questions