Get the Best Business Loans for Minorities
Small businesses, nonprofit organizations, and other blossoming enterprises need small business loans to scale and grow over time. At AdvancePoint Capital, minority business owners can find many valuable small business loans and financing products from reliable lending outlets.
What is a Minority-Owned Business Loan?
A minority-owned business for the purposes of getting business funding, is any business that has at least 51% owned by one or more ethnic or racial groups. This typically includes businesses with owners who are African American, Hispanic, Asian-Pacific, or Native American to name a few.
Minority-owned businesses often face increased challenges when it comes to securing financing—especially from more traditional lenders. However, there are many lenders and government programs that specifically offer loans and grants to minority-owned businesses.
From short-term small business loans to federally regulated SBA loans, our business loan brokers can recommend the right small business financing for minority-owned businesses, enhancing your establishment's productivity and profitability.
Below, we take a look at the best business loans for minority-owned businesses, helping minority entrepreneurs continue expanding their business operations with financing options that fit their needs:
Financing Options for Minorities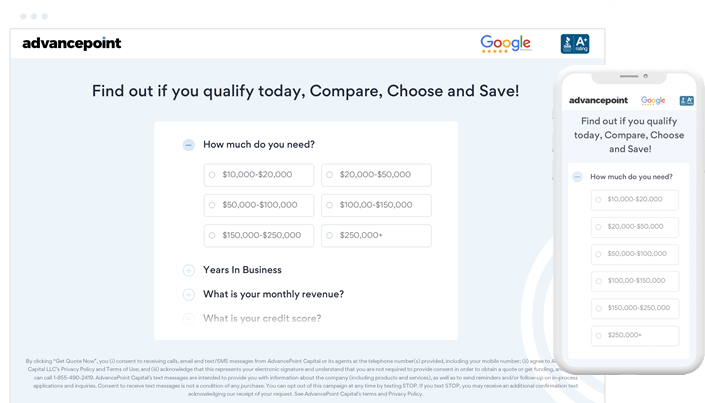 Get Started Today
AdvancePoint Capital makes the loan application process a simple, straightforward experience.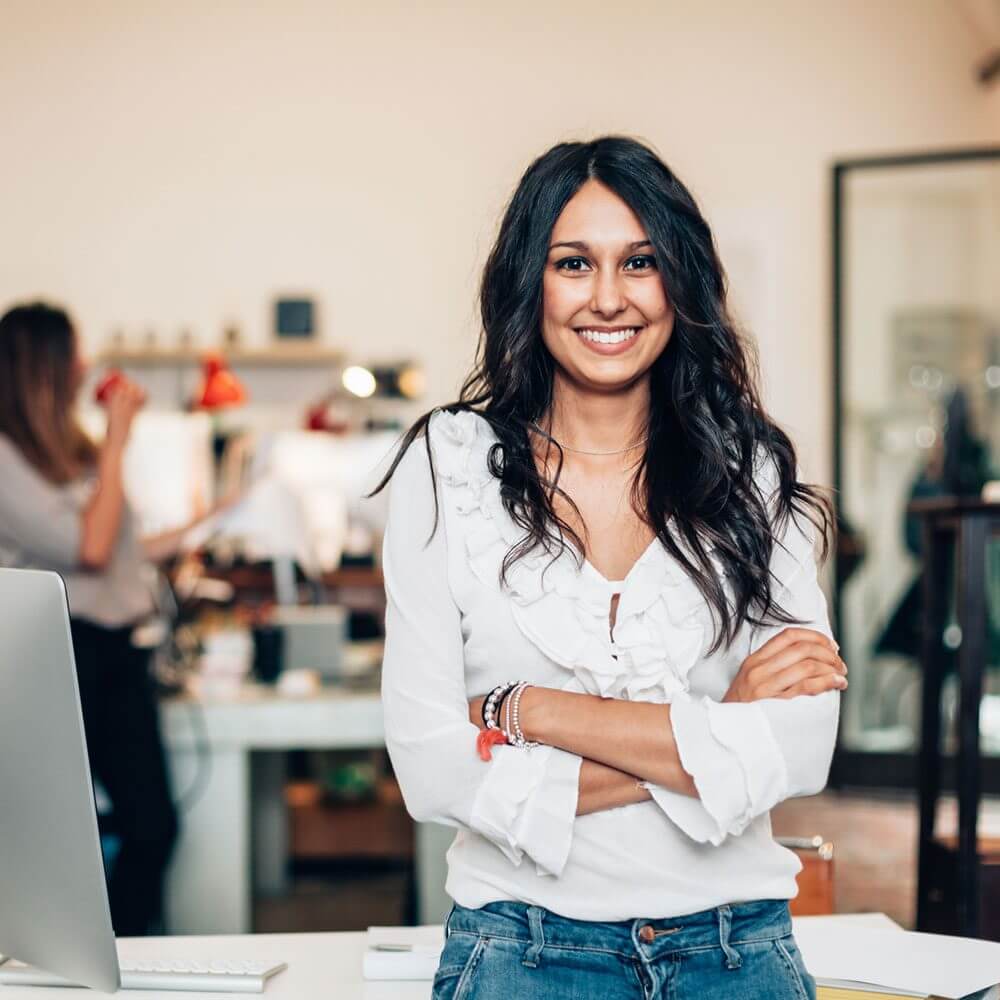 Common Uses of Business Loans for Minorities
Minority business owners utilize small business loans for a wide variety of reasons even for business loans for minorities with bad credit. Between essential cash flow requirements, specialized equipment, advertising, and other necessary business needs, budding entrepreneurs are always looking for the best business loans for minorities.
Here are just some of the many reasons minority-owned businesses might use a small business loan to fund daily operations:
Working capital loans
Emergency cash flow shortages
Equipment purchases
Expansion and renovations
Advertising and marketing
Customer acquisition
Software and systems upgrades
Other essential business needs
Without working capital from small business financing, minority-owned businesses can't continue growing and succeeding in the United States. AdvancePoint Capital can point you in the direction of minority business loans, including small business startup loans for minorities to improve stability and processes within your enterprise.
Applying for Minority Business Loans
Loan applications can overwhelm any small business owner with all the paperwork and requirements, but that's why AdvancePoint is here to help throughout the entire process.
We work closely with minority business owners, including women, to find superior small business loans for minorities from reliable sources with the best terms and rates in the marketplace, so you do not have to wonder where to get started on how to get a small business loan for minorities.
Multiple qualifying factors are considered when applying for small business loans from banks, credit unions, or alternative lending outlets like AdvancePoint Capital, including: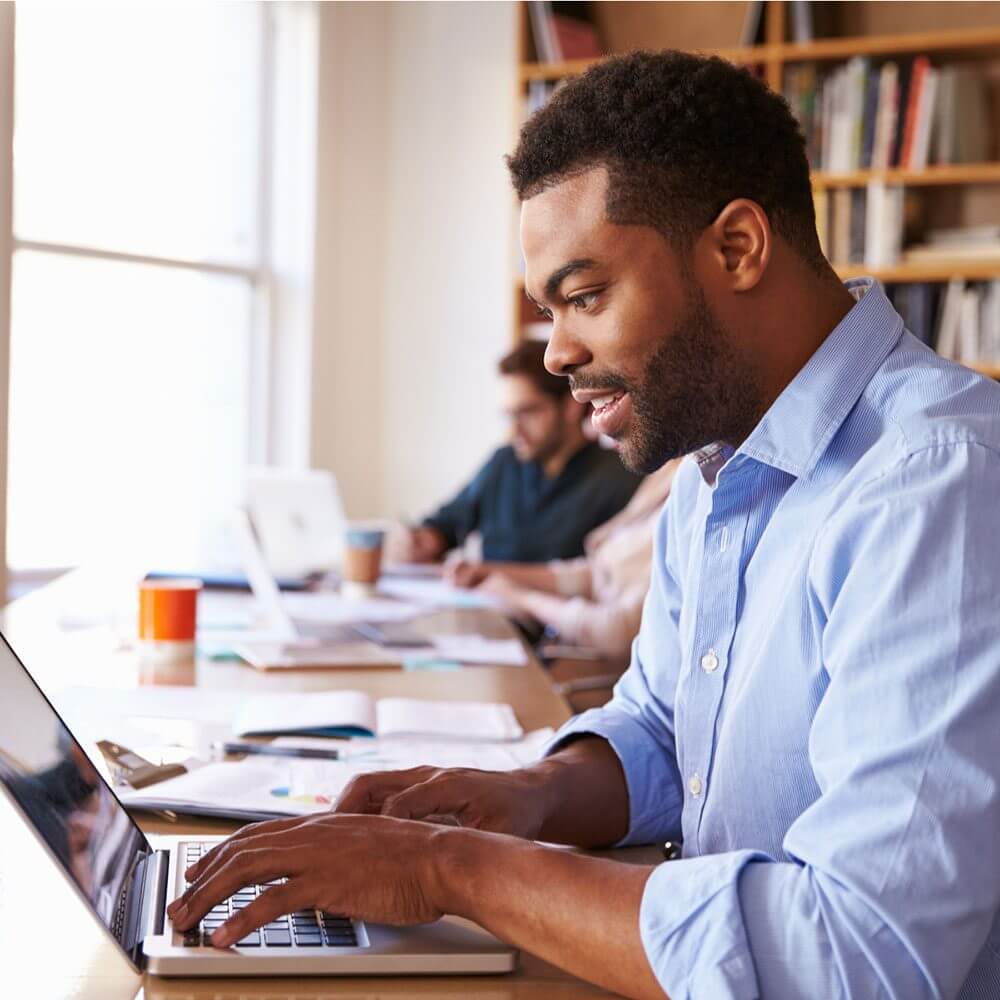 Industry
Time in business
Personal and business credit
Annual revenue
Market projections
Profitability
Outstanding debt obligations
Where to get a minority business loan?
U.S. Small Business Administration (SBA): SBA 8(a) Business Development Program
Business Loan Brokers
MBDA grants
Operation Hope Programs
National Minority Supplier Development Council (NMSDC)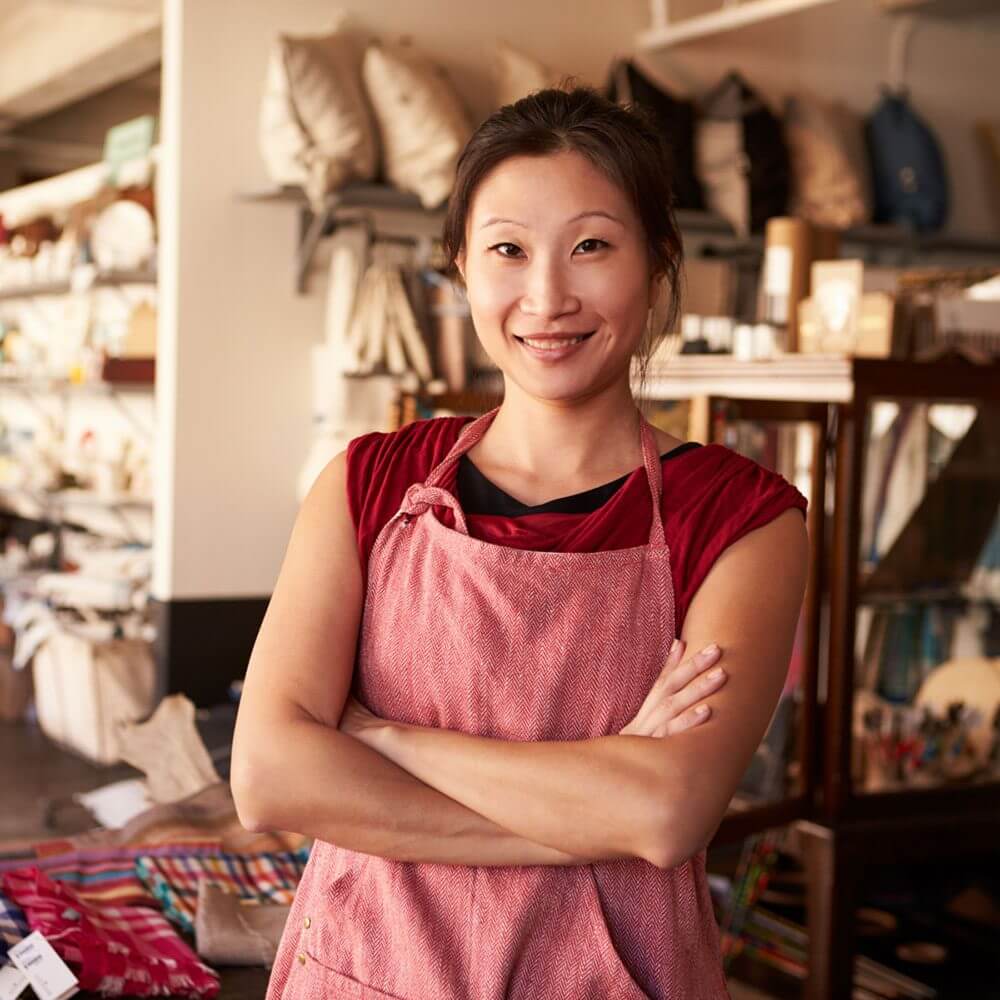 Minority Women Business Loans
Securing business loans from traditional providers can be challenging for any small business owner and minority women-owned businesses in particular. With such stringent requirements to secure small business loans, minority business owners need a reliable loan brokerage partner like AdvancePoint Capital to have their backs throughout the application process.
At AdvancePoint Capital, we provide minority small and other forms of business loans for women through our enduring relationships with a robust network of reputable financing sources. From SBA loans for minority businesses to the best terms on purchase order financing or equipment loans, you can find every lending product your minority-owned small business will ever need while navigating the pathway to success. Put your trust in AdvancePoint Capital, where our minority business loan specialists can point you toward several alternative lending sources.
Frequently Asked Questions (FAQs)