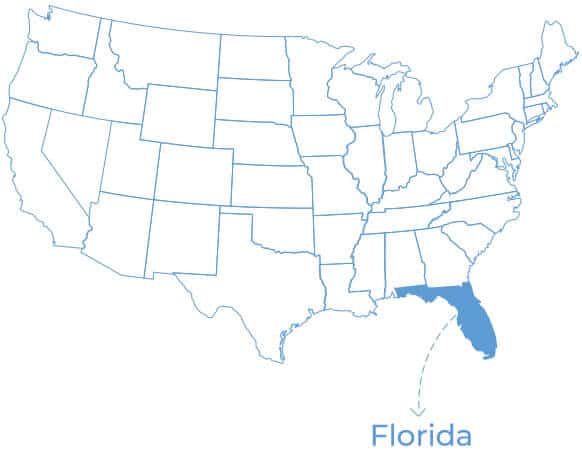 Jacksonville is the cultural, economic and financial center of Northeast Florida. It is home to numerous businesses, including banking, insurance, transportation and manufacturing industries. The city is also a major military and civilian deep-water port. It has the third largest naval air station in the United States.
This heavy military and industrial presence has helped Jacksonville weather the recent economic downturn better than many other cities. However, businesses in Jacksonville still need access to capital in order to grow and expand. Dealing with a bank can be a challenge when your looking to finance your business.
Whether you need working capital, equipment financing or funds for another need, AdvancePoint Capital can help you get small business loans in Jacksonville, FL. We offer competitive rates and terms, and our loan representatives are available to answer any questions you may have.
Securing Small Business Loans in Jacksonville
Getting a small business loan in Jacksonville can be a challenge when dealing with a bank, but AdvancePoint Capital can help. We offer resources and financing of up to $1,000,000 to qualified businesses in Jacksonville.
Whether you're a new business owner or traditional banks have turned you down due to less-than-perfect credit, AdvancePoint Capital may have a financing solution that suits your needs. Our diverse options include business loans, lines of credit, working capital loans, equipment financing, and more.
Our loan representatives are available to answer any questions you may have. Contact us today to learn more about our lending network to get funds fast.
9 Best Loans for Jacksonville Small Businesses (December 2023)

Small Business Loans in Jacksonville
A marketplace of small business loan products. Compare, Choose and Save.

Small Business Administration Loans
Government backed loans with Lower Rates, Larger Amounts, Longer Terms—Easier Process. Let us guide you through the SBA business loan process.

Merchant Cash Advance
Use future credit card processing of the business to get cash today using a merchant cash advance. Easy qualifications, immediate funding, fast & simple process.

Business Cash Advance
Business cash advance lets you use your current revenue as an advance of money to be repaid via a set percentage of future sales deposits.

Business Line of Credit
Business lines allow companies to draw money on demand. Only pay interest on outstanding balances.

Equipment Financing
Equipment loans and Equipment leases are a great option when purchasing new equipment. Equipment loans offer terms of 2 to 5 years.

Invoice Financing
Great product for businesses that invoice customers regularly and need to get and advance off of the invoice before it's paid by clients. A great low cost option to improve cashflow is an invoice financing.

Short Term Small Business Loans
Short term loans are a great alternative when traditional options are not available.

Long Term Business Loans
Long term business loans have long-term repayment terms to finance large expansions and/or construction costs.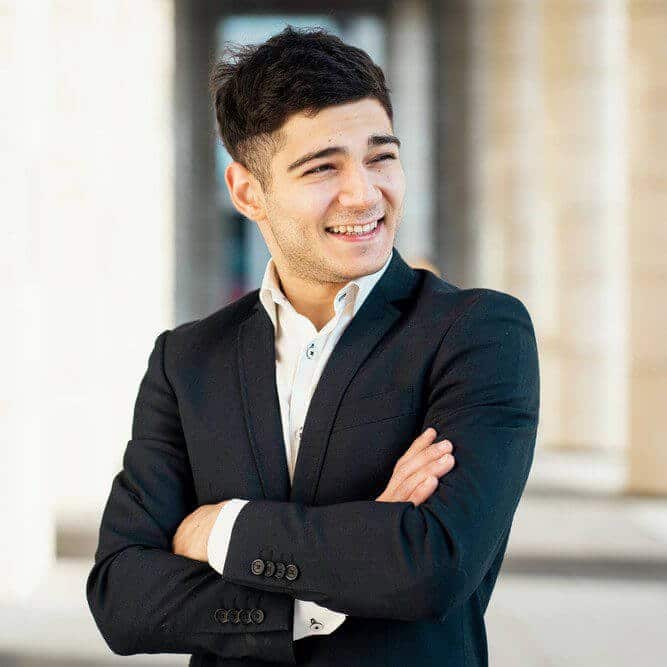 Common Reasons Businesses Seek Loans in Jacksonville, FL
Access to working capital
Equipment purchases and repairs
Inventory financing
Seizing new business opportunities
Supporting business growth
Addressing cash flow challenges
Investing in business assets
Facility repairs and upgrades
Covering construction costs
Emergency business expenses
Funding advertising and marketing campaigns
Hiring and training employees
Purchasing trucks or other vehicles
Financing real estate transactions
Meeting general business expenses
State and Federal Government Funds, Grants, and Business Resources in Jacksonville
Why AdvancePoint Capital?
Our Jacksonville Proficiency - Having accumulated extensive knowledge over the years, we have offered financial solutions to businesses located in Jacksonville.
Valued by Jacksonville Businesses - Explore the outstanding reviews and feedback provided by small business owners in Jacksonville, FL, who trust our services.
Committed Loan Experts - Our knowledgeable specialists in business loans, situated in Jacksonville, are dedicated to assisting you in discovering the most suitable loan programs.
Free and Unbinding Quotes - Take the first step with us without any obligation. We provide complimentary quotes with no upfront expenses.
Assortment of Business Loan Options - We present a variety of loan products to meet the diverse requirements of small businesses situated in Jacksonville.
Apply for Business Loans in Jacksonville Today!

Obtaining financing or financial guidance in Jacksonville can be a challenging task. However, at AdvancePoint Capital, acquiring a business loan is a quick and effortless process thanks to our streamlined application procedure. Simply complete our online form and application page, and within a few hours, you'll be well on your path to securing a business loan in Jacksonville, FL.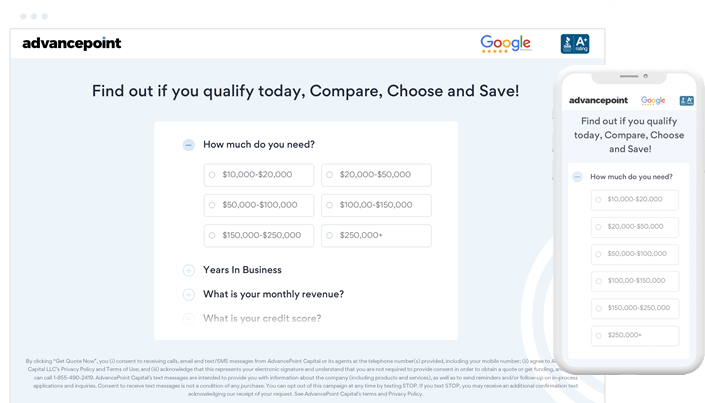 Get Started Today
AdvancePoint Capital makes the loan application process a simple, straightforward experience.
Frequently Asked Questions