What Is a Typical Business Line of Credit?
A business line of credit is structured as an open revolving credit facility. This type of funding allows companies to borrow and draw funds when needed on-demand or make purchases or pay expenses. Lines of credit charge principal & interest. Business lines of credit have a limit that cannot be exceeded without a lender's approval and is not open-ended forever and requires renewal by lenders either semi-annually or annually to be extended.
The primary reason customers are interested in lines of credit instead of term loans is the advantage of a draw feature, affordable rates, and flexible repayment intervals that are viewed as a great benefit. Although they are not a loan, credit lines are popular with companies that need working capital and a fast way to borrow funds.
What Are the Differences Between and Benefits of a Business Line of Credit and Business Loans?
A credit line is essentially an account that you're able to draw money from and pay back only what you take out, like a credit card, because it's revolving, you're able to do reenact this cycle as many times as your lender allows (if you're paying it back). Loans typically have a fixed repayment term. With loans, you have to determine upfront how much you will need and do not have the ability to draw capital after consummation. Loans are fixed terms and not flexible.
Lines of Credit Product Features
Credit limits from $10,000 to $500,000 (larger lines may be available case by case)
Renewal terms from annually to every 18 months
No origination fee, only draw fees that range from 1.99%-2.99%
Low $5,000 minimum draw amount
Competitive rates begin below 1% a month—fixed rates, not variable rates.
Credit lines are like a "credit card" for your business but with more benefits and competitive rates. Below outlines further detail:
Have peace of mind knowing there is a fixed maximum cost on every drawn amount, just by making your minimum payments. Interest is not compound interest like credit cards.
Get more flexibility to purchase equipment, vendor bills, make payroll, and other cash-strapped activities that credit cards cannot assist with without making a cash advance.
You can also pre-pay and save with no penalty or fee. Not only does this reduce your cost, but it restores your available certain amount for you to pull cash, not credit.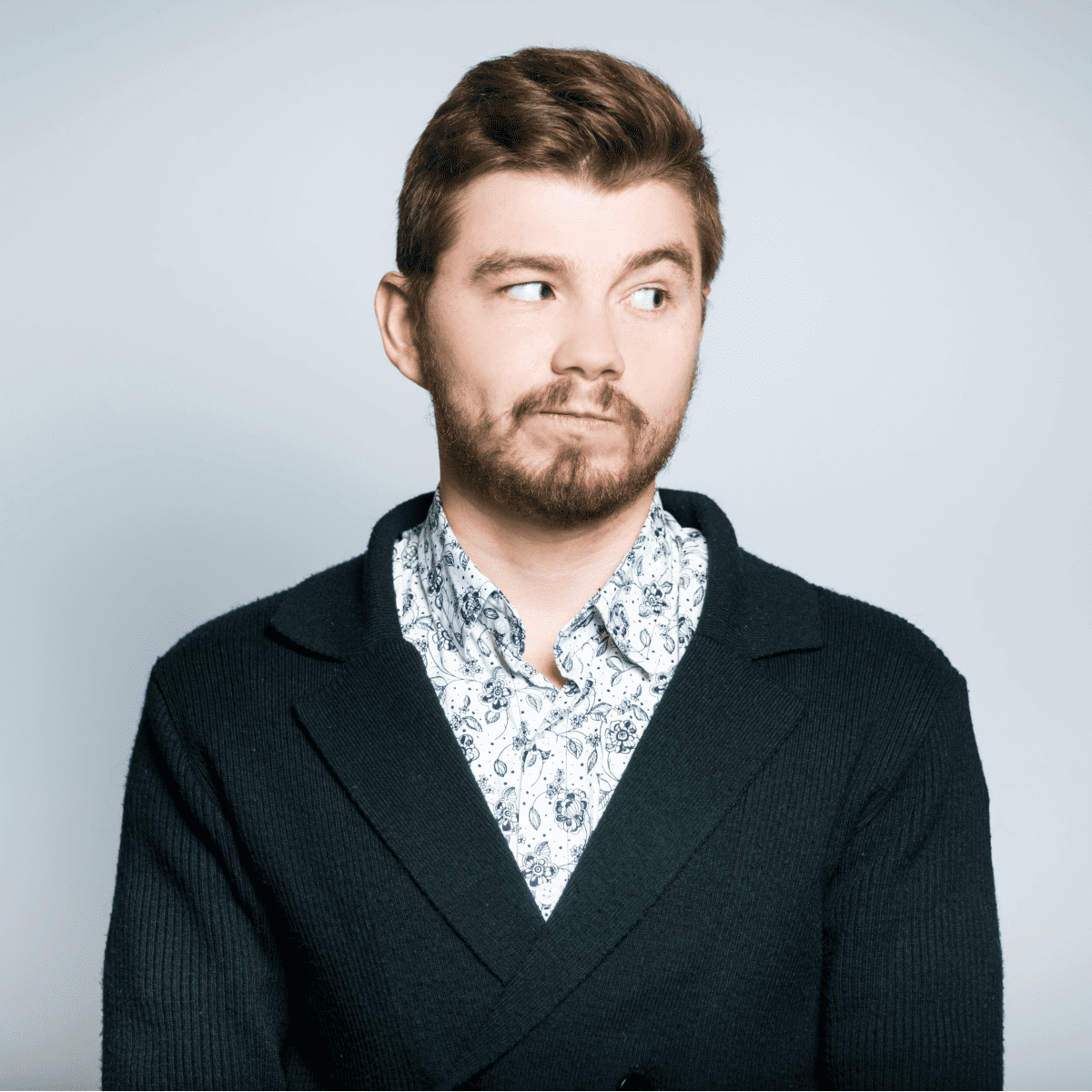 How Do I Get a Business Line of Credit In Florida (December 2023)?
Is It Easy to Get a Business Line of Credit In Florida?
Fast
Fast and simple application process
Only application and bank statements needed for pre-qualification (easier than a bank, that's for sure)
Decisions in hours not days
Funds available same day
No site visit required
Flexible
Simple interest with savings to payoff early
A revolving line of credit that lets you draw up and draw down on funds
Access to borrow and draw and payback on-demand using an online banking portal or mobile app
Affordable
Simple interest with no pre-payment penalties
No origination fee or maintenance cost
Only pay for the funds you access from your account for how long they are used—accrued daily based on the outstanding balance.
Most Common Business Needs and Uses of Credit Lines
Working capital
Paying vendors
Make payroll
Cash flow
Short term needs
Emergencies and unexpected expenses
Expand operations for business growth
Purchase new equipment
Repairs
Fulfill cash-strapped activities
Instant access to money on demand
Funds for increased inventory
Hire employees
Financing needs for emergency short-term cash flow issues
Why Should I Choose a Small Business Credit Line?
The best answer is that it's flexible!
Most established businesses need capital and want business lines of credit because there is a lot of flexibility in withdrawing the money for business needs. The only difference is a business owner can use it as they need it and only pay interest on the balance owed, meaning they don't have to pay interest on a balance that they didn't need at the time.
This is a great product, like a credit card, for quick use of money and a fast return on the capital investment. In fact, these are commonly used by manufacturers, contractors, and many other businesses that will use the money for a range of needs and benefits. They will invest their borrowed money into purchasing products that will then be sold at a profit within a short period which is better suited than small business loans or a short-term loan.
Online banking financing options still have more traditional methods. They typically have the most rigid standards and qualifications as well with loans or a business credit card due to banking regulators. Online banking financial institutions have business lines, but for security reasons and other underwriting, benefits check the cash flow from the bank account and reduce credit limit periodically. Overdraft protection will be required for your business bank account as well. So be sure to ask if this feature applies to your company.
With a bank, expect a strict application process that can take up to 30 hours to complete, and with banking lengthy approval or denial time, you might not know if you are approved for the product for up to 30 days, and even then you will have to wait to have access to the cash.
Depending on what you need the financing for and the time frame, this could be an excellent financing option for your company. However, certain needs and uses for businesses are unsuitable for this product and may be better suited for other financing options, loans, and programs. There may be a better financial product available that you might be interested in when it comes time to borrow.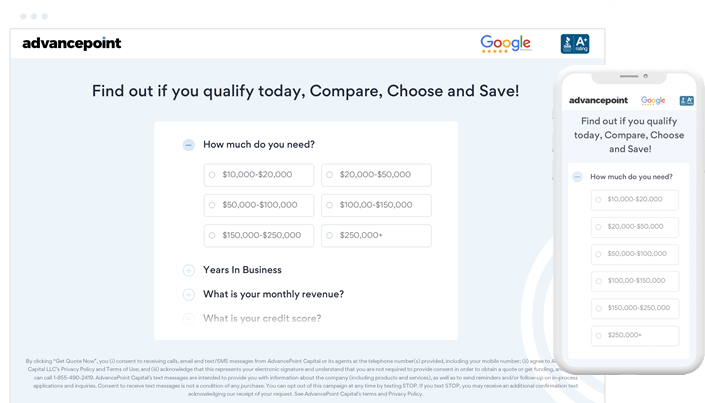 Get Started Today
AdvancePoint Capital makes the loan application process a simple, straightforward experience.
Frequently Asked Questions About a
Business Line of Credit In Florida