Are you looking to expand your construction company with specialized equipment? To continue to compete with the ever-changing construction industry, you need the cash flow necessary to make needed repairs, pay employees, purchase crucial equipment, and maintain all other aspects of your business.
Not only is applying for equipment financing easier than you think, but it also has several great lending options available to fit your company's unique needs. This article will discuss seven reasons why construction companies need to consider equipment financing to cover deficits and help overall growth.
Flexible Financial Solutions
Maintaining equipment is essential for any successful company. Nevertheless, financing repairs and purchasing equipment can be costly. Businesses have different opportunities to either use their cash flow to pay large sums up-front or smartly utilize various equipment financing programs. Instead of paying hefty prices all at once, construction companies can extend payments for new equipment over time thanks to flexible financial solutions.
Funding options typically cover nearly every piece of construction equipment, including large machinery, furniture, and operating vehicles. As a result, any businesses that take advantage of these financing solutions can buy essential equipment through equipment leasing plans at lower interest rates than other lending options.
What Is Equipment Financing?
There are several flexible funding solutions available for companies looking to borrow money for their company. Equipment financing focuses on small business loans available for the purchase of equipment and other equipment-related essentials. Since they are centered around purchasing equipment, the items acquired through these advances are used as collateral to secure the borrowed amount.
This agreement is especially beneficial for small businesses with little to no other collateral available. Not only does the borrower get funding in a suitable time frame, but it's also a mutually beneficial process for both parties.
Equipment Leasing
A subset of equipment financing is leasing or rent-to-own programs. Similar to car leasing programs, this type of leasing allows a company to make monthly payments on equipment rentals through a leasing company. Instead of paying thousands of dollars in upfront costs, leasing allows construction companies to benefit from the latest equipment needed without depleting cash flow. At the end of the negotiated lease period, leasing companies usually offer one of three options to borrowers:
Buy the leased equipment
Terminate lease and return equipment
Extend the lease to continue using the equipment
Benefits of Equipment Leasing & Financing
New construction equipment can cost upwards of tens of thousands of dollars – a price too high for many companies to pay upfront. Financing allows business owners to gain working capital, get the most effective and useful equipment, free up additional lines of credit, and benefit from equipment financing tax incentives.
No matter the size or price of your construction equipment, it's best to consider a smart financing option to cover your costly expenses.
Requirements for Construction Equipment Financing
Often lenders will consider the most eligible borrowers who contain the lowest risk. When it comes to securing financing for your company, you'll need to meet or exceed certain lending requirements, including:
High credit score
Clean financial history
Business profitability
Robust business plan
Learn more about eligibility requirements for equipment lending options through AdvancePoint Capital – your go-to financing company.
Reasons Why Equipment Financing Benefits Construction Companies
1. Financing Equipment Made Easy
When you need financing, you don't want to struggle with a lengthy, time-consuming process. Thankfully, construction equipment financing applications are easy to complete with an efficient turnaround time. When it comes to financing equipment, the primary factor in how the process works is the price, determining if it's a "small ticket" or "big ticket" purchase.
Small Ticket Equipment Purchases
If you're applying for any equipment up to $200,000, the process is relatively quick and easy. In fact, it can often come with a short turnaround time so that you can get access to what you need when you need it. The requirements from above apply to this situation because they impact how fast the application process goes.
If your company has excellent credit and has been in good standing for a long time, your small ticket application should be easy.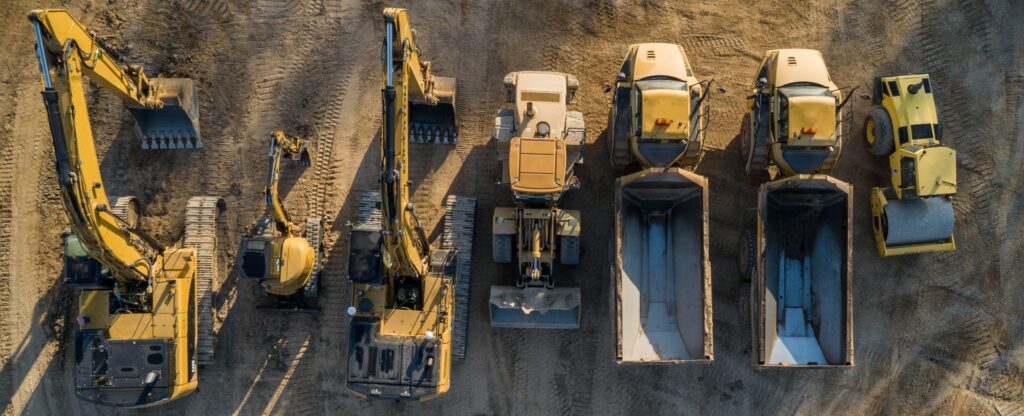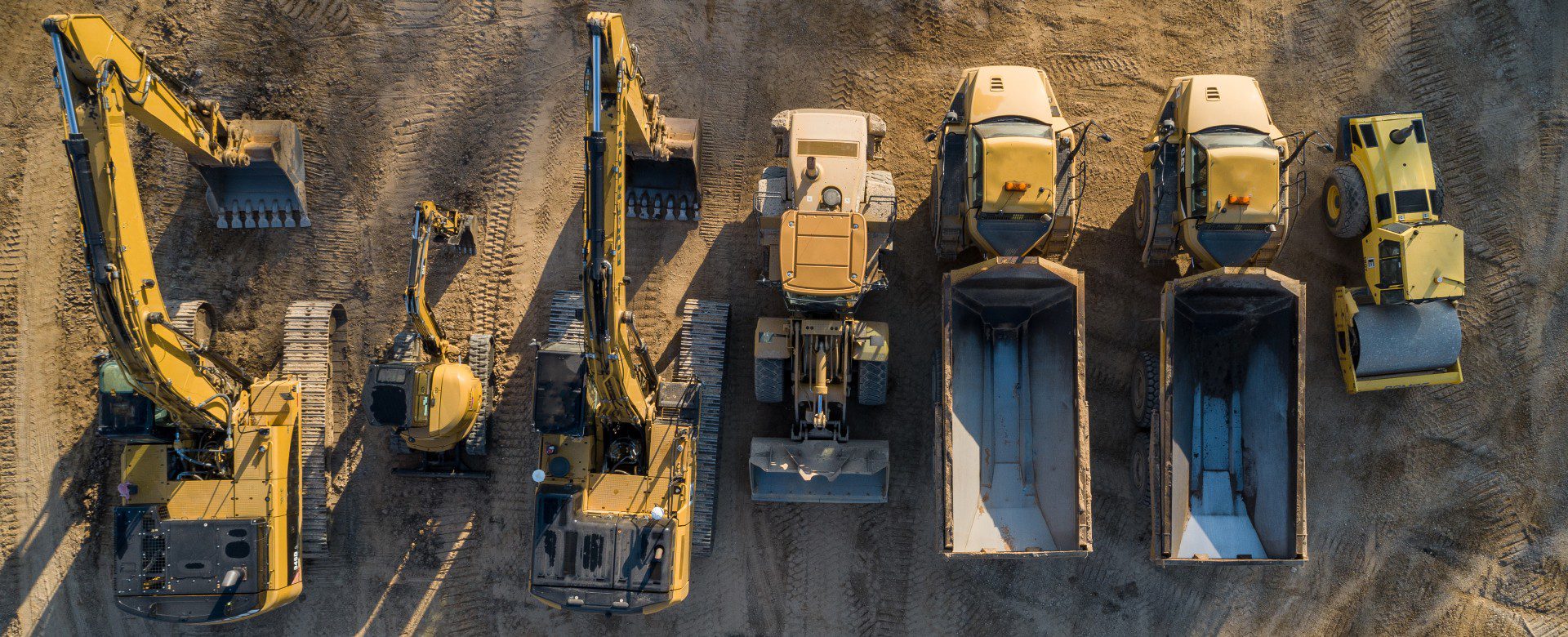 Big Ticket Equipment Purchases
When you're looking to invest in equipment over $200,000, the process does get slightly more complicated. Simply provide more information to the lender, and remember that you can use the equipment as collateral as well. The process may take a bit longer than small-ticket purchases, but as long as your company fits the financing requirements, you'll get access to the equipment needed in a short period.
2. Increase Working Capital
Since nearly every business owner occasionally experiences cash flow shortages, it's vital to have working capital to leverage instead. This option allows businesses to rely on financing options to prevent dips in cash which is needed to cover all additional expenses.
3. Stay Up-To-Date With the Best Equipment
Technology is constantly evolving, which means that businesses also need to make modifications to stay current. By utilizing business financing solutions, your company can access the latest equipment required to perform at a top-tier level. New, state-of-the-art equipment comes with outrageous upfront costs, which is why it's wise not to make an outright purchase with cash flow. Instead, select a financing option that suits you, and you can leverage the new equipment as collateral.
4. Free Additional Lines of Credit
Instead of applying for a large business funding option to cover an array of construction-related expenses, an equipment loan restricts the borrower to only using it for machinery. This ensures that there isn't a working capital shortage without another lending option available. Should a working capital shortage occur and your company already has funding for equipment, you can also apply for a business loan for additional funds.
5. Different Short-Term Business Loans Available
Speaking of company funding, did you know that you have several options available? Once you've adequately covered your equipment financing, it's time to consider short-term loans for any other additional items. Short-term funding is available not only for equipment but also for everyday business expenses. Take a look below at the different lending options accessible to you.
Business Cash Advance
Cash advances are great for those needing to cover expense gaps. This specific cash advance is different from term loans because it is an advance of future receivables and therefore does require a greater payback amount. Learn more about business cash advances and how they can cover business and equipment expenditures.
Business Credit Cards
This short-term funding option functions like a personal credit card with regular monthly payments, revolving credit, and set principle and interest rates. While this credit program is not recommended for equipment purchases, it's perfect for day-to-day company needs. By selecting a business credit card, you can cover all miscellaneous goods while building credit.
Merchant Cash Advance
Unlike other credit or cash advances, merchant cash advances automatically take a set amount of future credit card sales until it's fully repaid. This is perfect for companies wanting more flexibility and who are not interested in making monthly payments.
Small Business Loans
If you're interested in covering small equipment and miscellaneous business purchases, consider a traditional small business funding option for its low interest rate. There are three funding options available thanks to the Small Business Administration (SBA):
7(a) Loan Program
Small Business Microloan Program
CDC/504 Loan Program
Ask your preferred lender about this guarantee funding program to cover costly equipment and keep your business running smoothly.
Business Line of Credit
This financing choice is an excellent option for companies in need of an open revolving line of credit. A business line of credit charges a principal and interest rate, and it also allows you to draw funds up to a set limit. Choose a business line of credit for its flexibility, easy access to capital, and a great way to build credit.
6. Explore New Equipment Tax Benefits
Use tax incentives to your benefit by having a thorough understanding of the tax laws surrounding your company equipment. For example, part of your agreement to the terms listed by the leasing company is that you'll pay monthly payments with added interest on your construction equipment.
Tax Deductible Incentives
Did you know that the interest you pay is usually tax-deductible? However, the tax benefits don't end there since some agreements allow you to write off the entire equipment lease payment as a business expense. Consult your tax advisor to ensure your construction company is getting the maximum benefits from equipment leasing programs.
7. Expense Planning
After deciding to apply for construction equipment financing, you'll be able to incorporate your monthly payments into your company's overall expense planning. This option allows you to start making a profit using your updated equipment, so there is a decreased likelihood of downtime and significant financial dips. The same cannot be said when you decide to purchase costly equipment outright. To keep your business in a secure place, you need to maintain the balance of adequate cash flow and working capital.
Budget With Confidence
To keep your business functioning at maximum capacity, you need a concrete budget plan to avoid cash flow shortages, formulate invoice programs, regulate equipment repairs and purchases, and monitor all additional monthly expenditures. Then, depending on the equipment financing you choose, you can add the monthly payments to your essential lists.
After listing all priority payments, you'll have a better idea of the remaining cash and working capital. This method will also allow you to present a solid plan to lending companies if you need additional equipment financing or business credit options.
Apply for Construction Equipment Financing Today
If you're looking to grow your construction business, consider an equipment financing company like AdvancePoint Capital to provide funding solutions. Thankfully there are many reasons for construction companies to consider equipment financing, from flexible financing solutions to building credit and not limiting cash flow. When selecting your preferred financing option, consider whether you want a short-term loan that uses equipment as collateral or other revolving credit lines for all other day-to-day company needs.
Get a quick quote to cover new construction equipment today and keep competing with the ever-changing construction industry.