The U.S. Small Business Administration's mission is to help Americans who have the desire and passion to be entrepreneurs start, build, and grow their businesses successfully. The Small Business Administration (SBA) is not the lender, but a government agency that provides business loan program guarantees of up to 85% of the amount provided through SBA-approved lenders — some of which have revolving lines of credit of up to 10 years.
These loans provide low-rate and long-term funding solutions with some of the lowest interest rates that a business owner like yourself can take advantage of. Why? Well, these loans offer far less risk to lenders, which is part of the reason small business owners seek this option.
The three main SBA loans provide financing that can be used for many purposes, such as everyday expenses, equipment, and inventory refinancing debt. These three loans include the 7(a) Loan Program, the Small Business Microloan Program, and the CDC/504 Loan Program.
Apply For Your AdvancePoint Loan Today!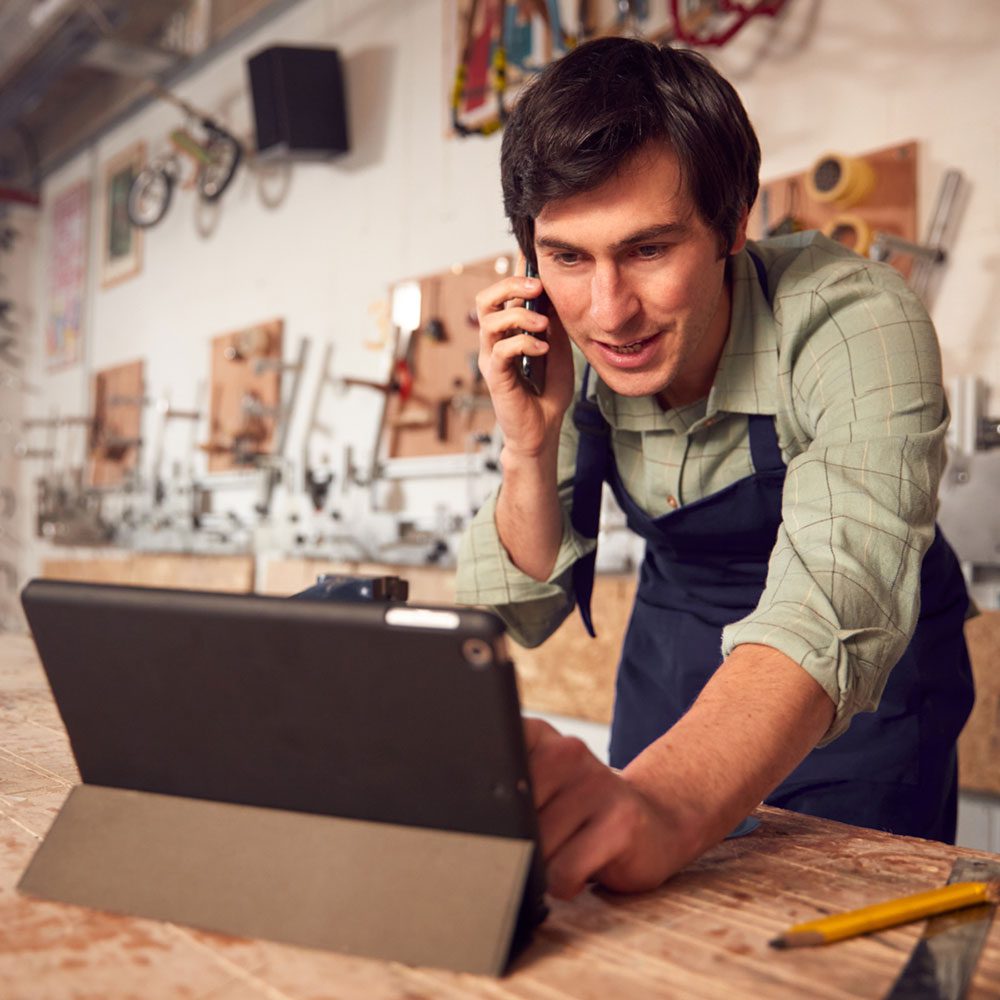 Who Can Qualify for an SBA Loan?
While the application and approval process may be complicated and lengthy for an SBA loan, many businesses, including old and new ones, have a good chance of approval because of the nature of the program: to support the American entrepreneur. Housing one of the best interest rate spectrums out there, these loans can be a sound option for startups.
So what is involved in getting an SBA loan? Your qualification often primarily hinges on your, as the business owner, personal credit score. It is not the final decision maker, but it is a very important factor. This product is only for business owners with the strongest of credit and credit histories who do not need immediate financing.
You must be prepared and be able to put together a quality, thorough application that will require time, energy, attention, and documentation. This will ensure a speedy decision and approval, but you should still expect it to take weeks, not days. SBA loans aren't a quick cash flow solution — so it's important to know this going in.  There's a wide range of alternative lending solutions for a business loan.
How to Choose the Right SBA Loan Program
There are many different options out there. However, these three programs are considered to be the most popular:
The 7(a) Loan Program – The choice for businesses looking to access working capital or startup their business.
The Small Business Microloan Program – Through this program, the SBA loans work as a third party to loan money to an intermediary nonprofit lender. From those lenders, startups and small businesses receive loans of up to $50,000 to run their company.
The CDC/504 Loan Program– This program provides long-term, fixed-interest rate financing to small businesses that are trying to expand or modernize.
When small business owners are looking for their first SBA loan, they often end up with a 7(a) loan program. This type of loan is considered general-purpose small business loans, which gives them a lot of flexibility with how they can be used by a small business. A 7(a) loan is ideal for a wide variety of businesses and purposes, which is why it's often the first type of SBA loan that a business owner may seek. However, there are some candidates that may not be a fit.  Business owners can't use this type of SBA loan to pay delinquent taxes, buy out a business owner, or reimburse a business owner for arrears or expenses.
There are also several sub-programs within this category that gives borrowers more to work with. Here are some of the sub-programs that fall under the 7(a) category.
SBA Express
7(a) Small loan
Veterans Advantage
Export Working Capital
Export Express
CAPLines
The interest rate for a 7(a) loan is some of the most affordable you can find. The maximum interest rates that lenders can offer is guaranteed by the SBA. Individual lenders offer rates that are based upon a borrower's qualifications — while still being subject to the maximums provided by the SBA. Typical repayment periods are anywhere between 7-25 years, with real estate being on the longer end. Working capital tends to be what encompasses the shorter end of the repayment spectrum.
This type of SBA loan program works best with businesses with extremely high startup costs or overhead. The SBA Microloan Program can help businesses that may be looking to borrow smaller amounts of money rather than hundreds of thousands to millions of dollars.
Traditional bank loans from banks are very difficult for business owners to obtain, especially if the amount is less than $50,000. Those looking for various types of capital for operational expenses don't typically need to borrow massive amounts of money. That's where microloans come into play.
While we did state that the SBA is not lenders, the SBA Microloan program is an exception. Funds for this type of SBA loan do indeed come from the SBA. These loans can be used for a wide variety of purposes as well, including advertising, marketing, purchase materials, payroll. Although the Microloan Program offers a lot of diversity in regards to how it can be spent, it can't be used to purchase real estate or refinance debt.
This SBA loan option is perfect for business owners that could see a significant impact from lending less than $50,000. Most of the time, the Microloan Program requires some sort of collateral on the loan along with a personal guarantee. However, the personal credit score requirements are fairly lenient at around 600.
The Microloan program has much shorter terms than other types of loans and can have terms of up to six years with a fairly average interest rate.
If you're looking for significant funds to expand or need a more long-term funding solution, a CDC/504 loan may be the right choice. As you may imagine, the process and qualifications for SBA loans of this nature are far more involved and complicated, requiring multiple parties for a much longer and tedious undertaking.
Note: 504/CDC Loans have no set maximums.
Breaking down the 504/CDC foundations can be a bit complex due to the big-budget nature of the financing. A bank typically funds up to around half of the project's costs, while a nonprofit associated with the SBA finance around 40%. The remaining capital for the SBA loan comes from you, usually as a cash down payment. If you take a step back and look at the borrowing structure, it becomes clear that you're taking out two separate loans. The CDC portion which is affiliated with the SBA is subject to the SBA loan risk guidelines, however, the chunk of capital that comes from the bank is not.  Banks may charge their own interest rates for their piece of the SBA loan — while the CDC is restricted to fixed interest rates.
The 504/CDC SBA loan option is typically ideal for a minority of business owners who are looking for commercial real estate options (that you plan on occupying over half of), need to purchase equipment, or are looking to complete costly renovations.
The 504/CDC loan program also includes a refinancing program. Up to 85% of the refinanced loan proceeds amount must be originally used for edible fixed assets. These proceeds can include the financing of eligible expenses under the umbrella of refinancing.
The SBA Express Loan resembles the standard 7(a) program in qualifications and purpose. It gives the same great opportunity such as short-term working capital  — but even faster. For businesses looking for a loan in days instead of months — the SBA Express Loan is a great alternative.
This loan product is perhaps the most streamlined of all the SBA loans. This is of course assuming that you have all of the qualifications and documentation ready to go. The right lenders, such as your friends here at AdvancePoint Capital, can help you obtain the funding you need in just 36 hours.
The SBA Veterans Advantage is another program that resembles the 7(a) Loan Program. Veterans can take advantage of this loan for just about anything — including expansion, acquiring a new company, renovations, construction, equipment, operational capital, refinancing existing debt, and more. This loan offers reduced guarantee fees for veteran-owned businesses, and it has loan amounts of up to $5 million. With terms ranging from 10 years to 25 years depending on the use, SBA Veterans Advantage loans give a ton of flexibility to those who have served our country.
In addition to SBA loans, they also offer lines of credit through its CAPLines Program. It comes with a fixed-guarantee and revolving line of credit up to  $5 million. Borrowers can use both company or personal assets to secure the line and use the cash for a wide variety of needs such as short-term or seasonal capital. This has a revolving line of credit of up to 10 years.
This loan is designed specifically for businesses in underserved markets, and a great option for newer companies, those in risky industries, and those owned by women, minorities, and even veterans. This is a pilot program, which means it is being operated for a limited time. However, it could be adopted into the full suite of SBA loan programs over time. So far, it's expected to be extended until September 30, 2022.  These are smaller loan amounts up to $250,000 with interest rates of around 7% to 9%.
SBA Export Working Capital Program
Many banks do not offer working capital loans or advances on export orders or receivable — nor do they offer letters of credit. Businesses that rely on this type of capital for their export sales may find their options limited. This program enables businesses, helping approved lenders offer a 90% guarantee on export loans as a credit enhancement. This loan comes from a network of SBA Senior International Credit Officers who know the ins and outs of the trade finance marketplace. These can be both standard term loans or short-term standard loans of up to $5 million. This program also offers an Export Express option, which gives a faster turnaround and streamlined process for obtaining the loan for you.
SBA Paycheck Protection Program
The Paycheck Protection Program is a loan that gives small businesses an incentive to keep their workers on the payroll. SBA loans are forgiven if all employees remain on the payroll for 24 weeks, however, the money must be used for payroll, rent, utilities, or mortgage interest. We live in unpredictable times, and small businesses have an opportunity to protect themselves during these difficult months.
SBA Economic Injury Disaster Loan (EIDL) and Loan Advance
The COVID 19 pandemic has caused many small businesses hardship, which is why the government is granting Economic Injury Disaster Loan advances of up to $5 million — with a $10,000 advance. These loans are designed to offer economic relief for those businesses affected and losing revenue due to the pandemic — and are for expenses such as operational costs and payroll. The advance amount is determined by the number of employees, at $1,000 per employee, up to a $10k maximum. These loans do not have to be repaid and require no approval. However, the amount of the advance will be deducted from the total loan eligibility. With a 3.75 &% interest rate and a term as long as 30 years — the COVID-19 EIDL program has an automatic one-year deferral on payment. It should be noted that interest rates will increase over time if payment is deferred.
How to Apply for an SBA Loan
Some application processes are simple and fast. That is definitely not the case with an SBA loan. The application is lengthy, the documentation required is thorough, and if you miss anything you have to start over again. Depending on which loans you're looking at, interest rate and term may vary. To be sure you include all of the pieces that the SBA requires, here is a checklist of the areas that are considered by the SBA when your application is in the process of getting approved:
Your company must be physically located in the U.S.
Your company needs to operate legally and be officially registered as a for-profit
As the owner, you must have invested your own equity (time or money) into the business
You must have exhausted all other financing options and are unable to receive capital from other financial lenders
Small businesses are the only size that qualifies, and that size is dependent on the industry

How Much Down Payment Do I Need for an SBA Loan?
Two SBA loan types require a downpayment. Both the SBA 7(a) and CDC/504 loan programs require a down payment equal to 10% of the total borrowed amount. Other types of SBA loans don't require a down payment but are more difficult to obtain.
Relative to other loan options,  SBA loans have some of the lowest costs on the market. This is especially true for those looking to purchase real estate, buy another business, or make necessary renovations for your business. If you're looking to obtain a business loan and you decide than an SBA loan is right for you, be prepared to provide a down payment.
Business Plan
You must have a plan in writing that describes the intended use of the money you are requesting and the overall plan for the business. The SBA offers a free business plan guide to help you. It is recommended that you use their business plan or at least compare yours to the one that they provide to ensure you cover everything that they require. Even if yours is an incredibly detailed plan, if you are missing a piece that the SBA considers crucial, your loan application will be rejected and you will have to resubmit it.
Amount and Use of Funds
You must determine how much you are looking for, how you came up with that exact amount, and describe the use of the money needed for the business. Remember, it must be for a business purpose. Spreadsheets are a great way to show each section of your funding needs and, using the formulas provided, ensure that your numbers are accurate.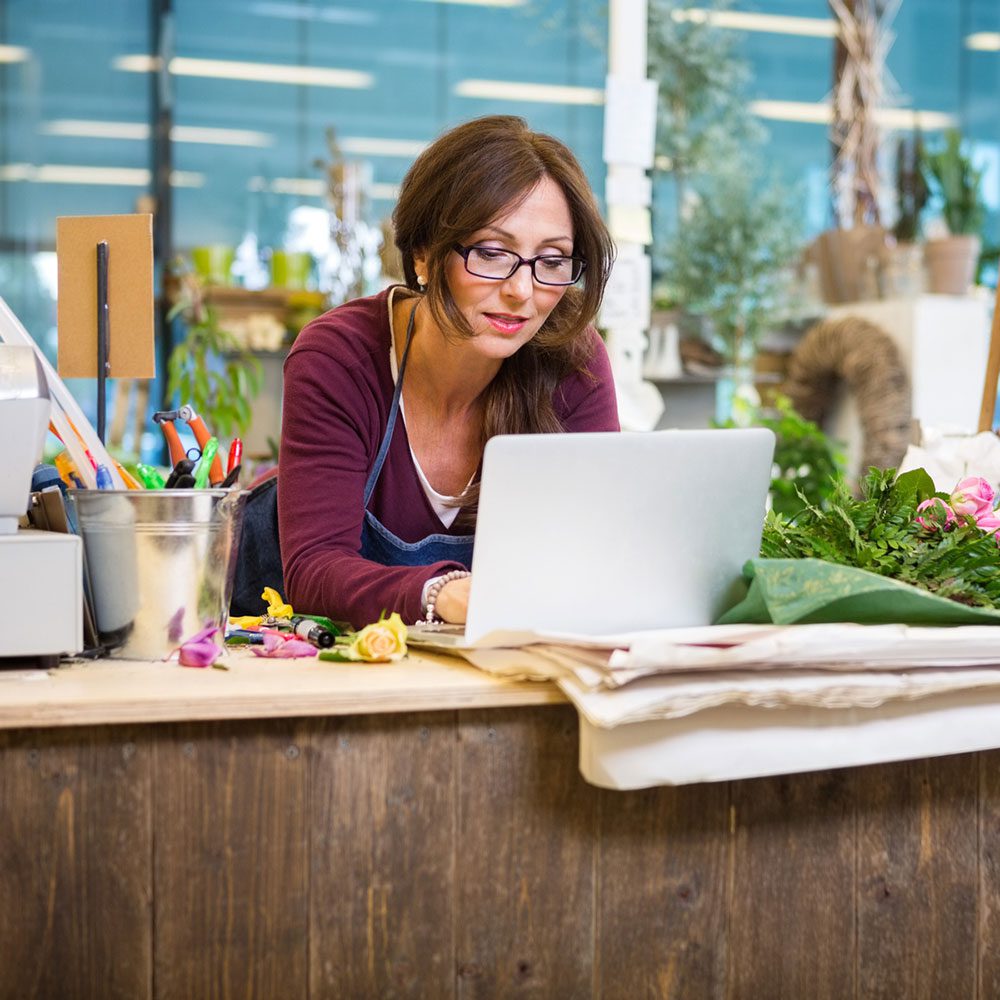 Credit History
To put it simply, you MUST have a strong personal credit history for the SBA to consider you for approval. SBA loans are not for those struggling with poor credit score, so before you go through the arduous approval process — make sure that your personal credit history is sound.

Financial Statements and/or Projections
Depending on the type of SBA loans or program you are applying for, you will either have to provide financial projections for a start-up business or financial statements like tax returns, Profit and Loss, or balance sheets for established businesses.

Collateral
Most lenders offering SBA loans require other assets that you must put up as collateral such as a home, financial accounts, inventory, or other property you own. This is not required for every loan, but it may come up in the application process and you should be prepared for it.


Industry Experience
It is not required that you have industry experience, but it is helpful if you and/or your management have experience in the field. The SBA wants to know that their money is going toward someone who knows what they are doing and has a good chance of success.
Whether you're looking to buy real estate, pay staff, or even purchase another business — SBA loans have some great option to consider with terms upwards of 25 years for some products. The Small Business Administration helps open up loans for businesses that need it most with some of the most affordable interest rates on the market. Lenders and borrowers can both rest easy with the guarantees associated with an SBA loan.
It's important to know that getting an SBA loan isn't an easy process. A poor credit score can hinder your ability to receive SBA loans. However, a great credit score doesn't equate to approval. Even with all of these pieces included in your application package, there is still no guarantee that you will get approved. However, knowing ahead of time what is required and taking the time to complete each section thoroughly and carefully will help reduce rejections due to incomplete sections and can speed up your approval.
Small business owner borrowers who need access to speedy cash have other avenues available to them that won't require the thorough application process and a long wait for approval that an SBA loan requires. So if you are looking for fast business financing, check with AdvancePoint Capital to see which programs will work better for your needs.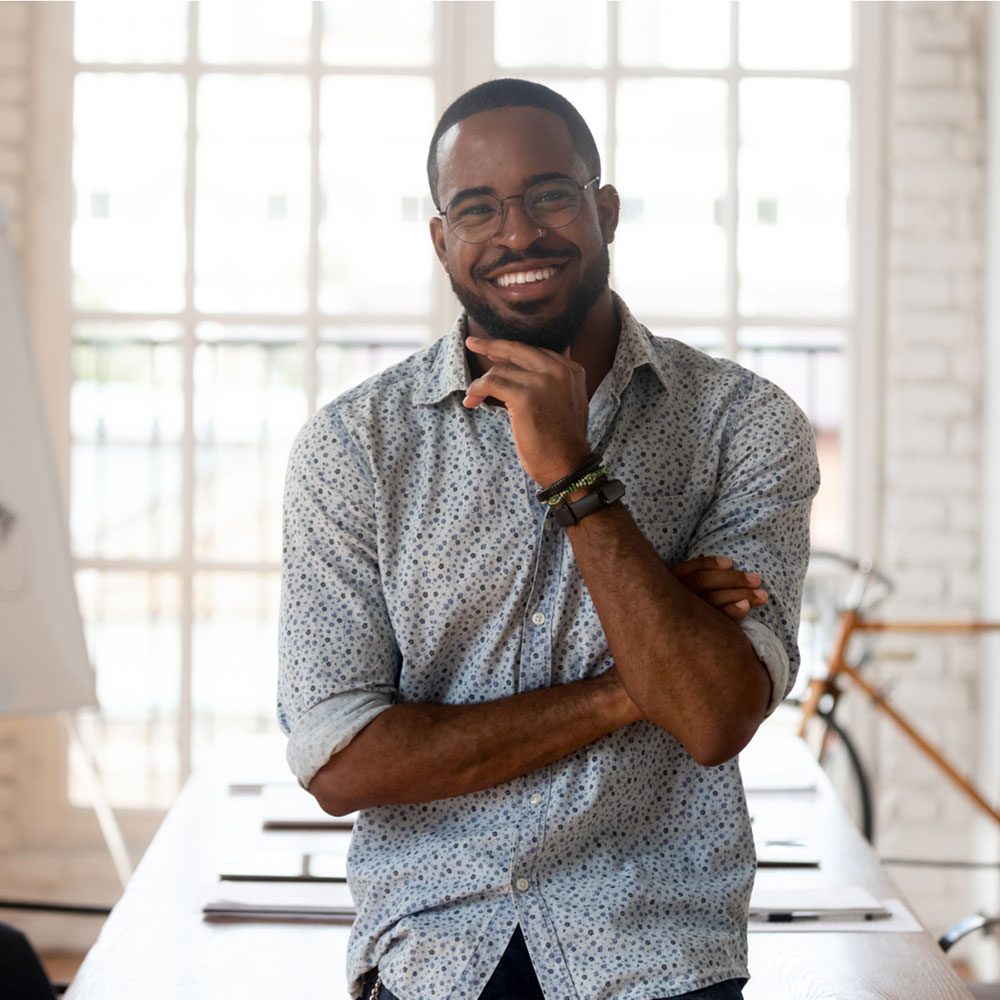 The fast, convenient, and straightforward way to get the money you need for your small business – now!
Get your quote today by filling out our simple form.