Invoice financing, also called accounts receivable financing (ARF), is a form of asset-based funding that allows business owners to get quick cash flow from unpaid invoices. Sometimes, overdue or unpaid invoices take 30, 60, or even 90 days to be paid — which can cost your business necessary resources. ARF gives your company the opportunity to get quick finances back into your operation when you sell your invoices through an advance from AdvancePoint Capital. Your accounts receivable acts as collateral, which means you can get an advance fast.
What Is Invoice Financing?
When we take a closer look at invoice financing, you'll discover how AdvancePoint Capital can help your enterprise succeed. We know you're tired of accruing credit card debt to cover finances when your customers don't pay on time. Invoice financing companies offer an alternative route to credit card and credit line debt so your company can succeed. Whether you're dealing with a poor credit score, short time in business, or you're tired of dealing with traditional funding options — ARF is a type of financing that offers a different approach to getting the money you need now.
If your company deals with a constant influx of unpaid invoices, you already understand how difficult it can be to live on the edge of whether or not a customer pays. Day-to-day operations rely on these payments, and when invoices begin to pile up, your cash flow situation becomes a gray area. That's where invoice financing services come into play.
Through ARF, you're able to collateralize invoices in exchange for a loan from a lender. For roughly 85% of the total amount of the statement, you're able to get cash flow fast. What about the remaining 15%? Well, financing companies hold this amount in reserve. A portion of it will be returned to you, and the rest is subject to financing fees and processing fees. These fees are dependent on how long it takes a customer to pay and are calculated based on a weekly schedule.
When it's all said and done, these fees are a "convenience fee." If you need money fast and have unpaid invoices, invoice financing offers a solution you can fall back on. ARF companies are essentially purchasing your invoices and returning a portion of the return to you for a small fee. The convenience of ARF comes down to two main factors.
You need fast cash to keep your operations running smoothly. ARF offers a way to deal with outstanding invoices by trading a portion of their total for cash on hand.
You're unable to receive funds from a traditional bank or other lenders. Because lenders are primarily concerned with the fact that the customer pays the invoice amount, you essentially become a third party. The company with unpaid invoices receives the brunt of the credit inquiries and other qualification pressures, which is perfect for those with a poor credit score or limited time in business.
Why you should consider invoice finance to help your cash flow:
Unlimited capital
Business financing is fast and easy
Financing helps build your business credit score
Retain your equity
Pay employees on time
Limit credit card debt
Detailed management receivable reports
Leverage expertise of an experienced lender
Invoice financing is not a business loan or term loan. No need to borrow money and repay debt
Enhance your purchasing power
Delayed payments block up your sales funnel, where funds get cycled back into your company right away. We see this issue far too often here at AdvancePoint Capital, which is why we offer some of the best invoice financing services available. As your cash advance company, we can offer a different approach to getting paid for your invoices fast. Skip the wait and give ARF a try.
How Does Invoice Financing Work?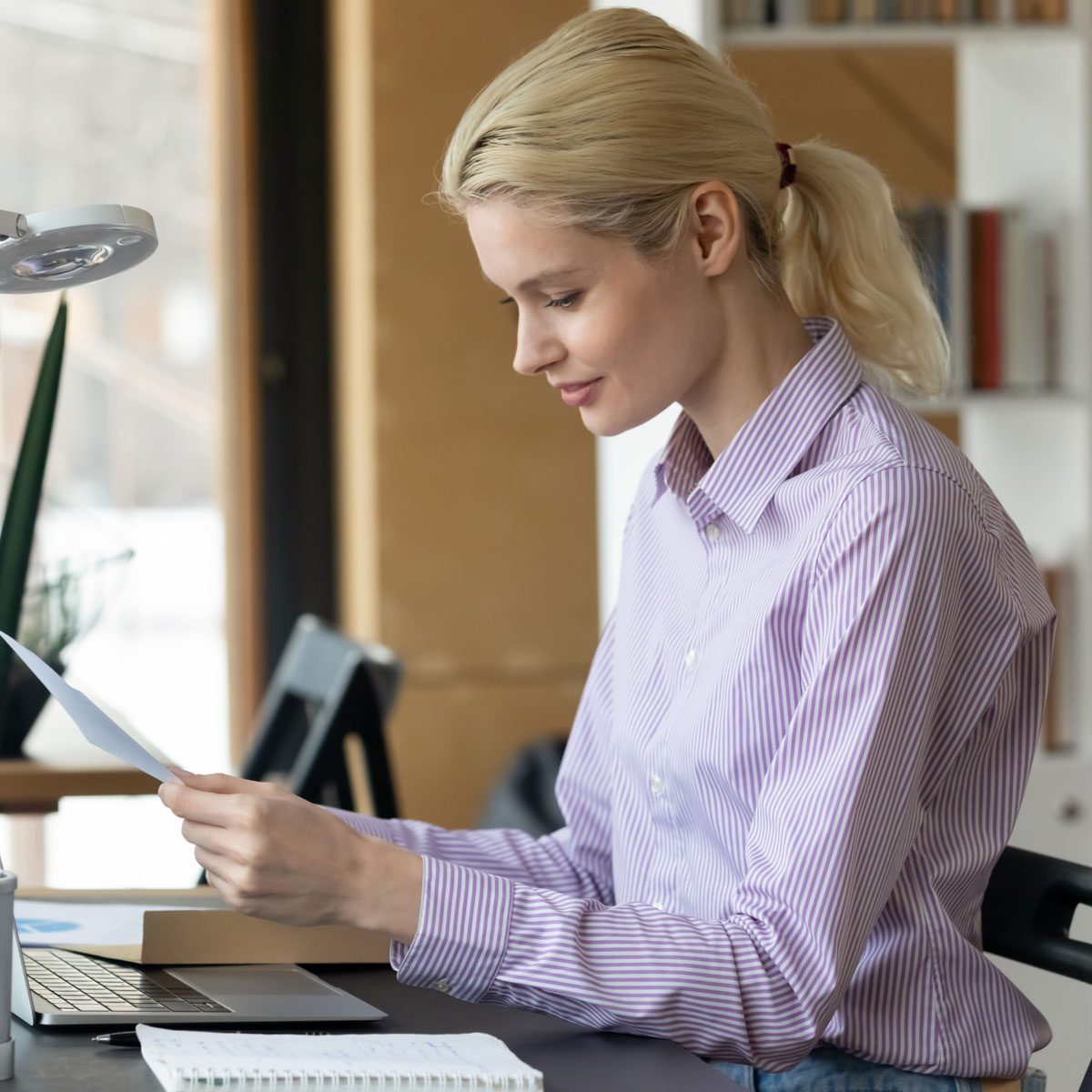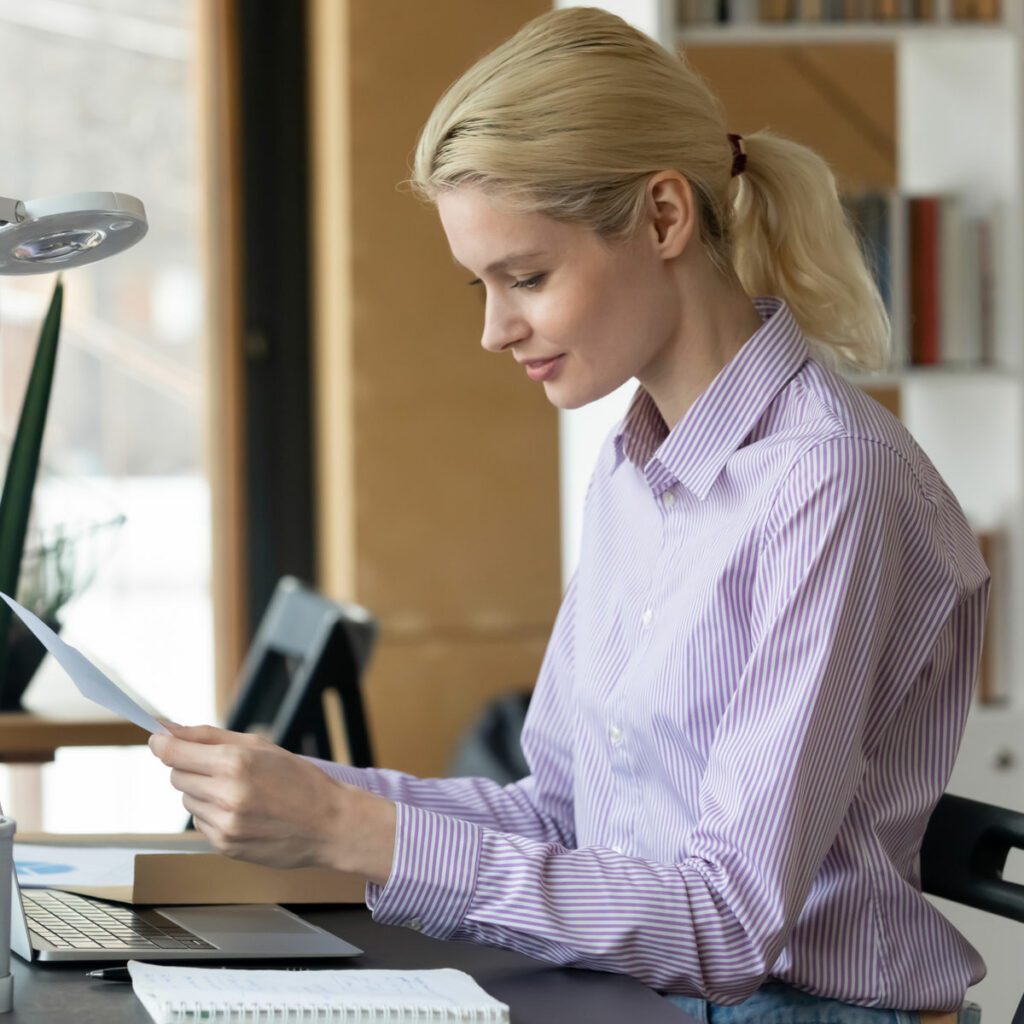 Step 1. Invoices Are Issued to Clients
The first step in the process is pretty common and simple. A statement is created in order to invoice a client based on an order that has been completed, letting the client know how much they owe for the order and when payment is due. These are also called the "net" terms.
Step 2. Submit Invoices to Factoring Company
The statement is then sent to the ARF company for review and processing based on the terms of the invoice financing agreement. This can be done by an online management portal or through a designated email.
Step 3. Getting the Advance Payment
Lenders will process and verify the sent invoice(s) that are being "sold" to them and will then give you the prepayment, typically worth 80 to 90 percent of the total invoice value, depending on your invoice financing agreement. The advance payment is the immediate money you get as the company owner of the invoice.
Prepayments are made by ACH via direct deposit to the company owner's bank account. If you need the money sooner than an ACH, you may ask your financing company to send you the payment via wire transfer, which can take a business day or two.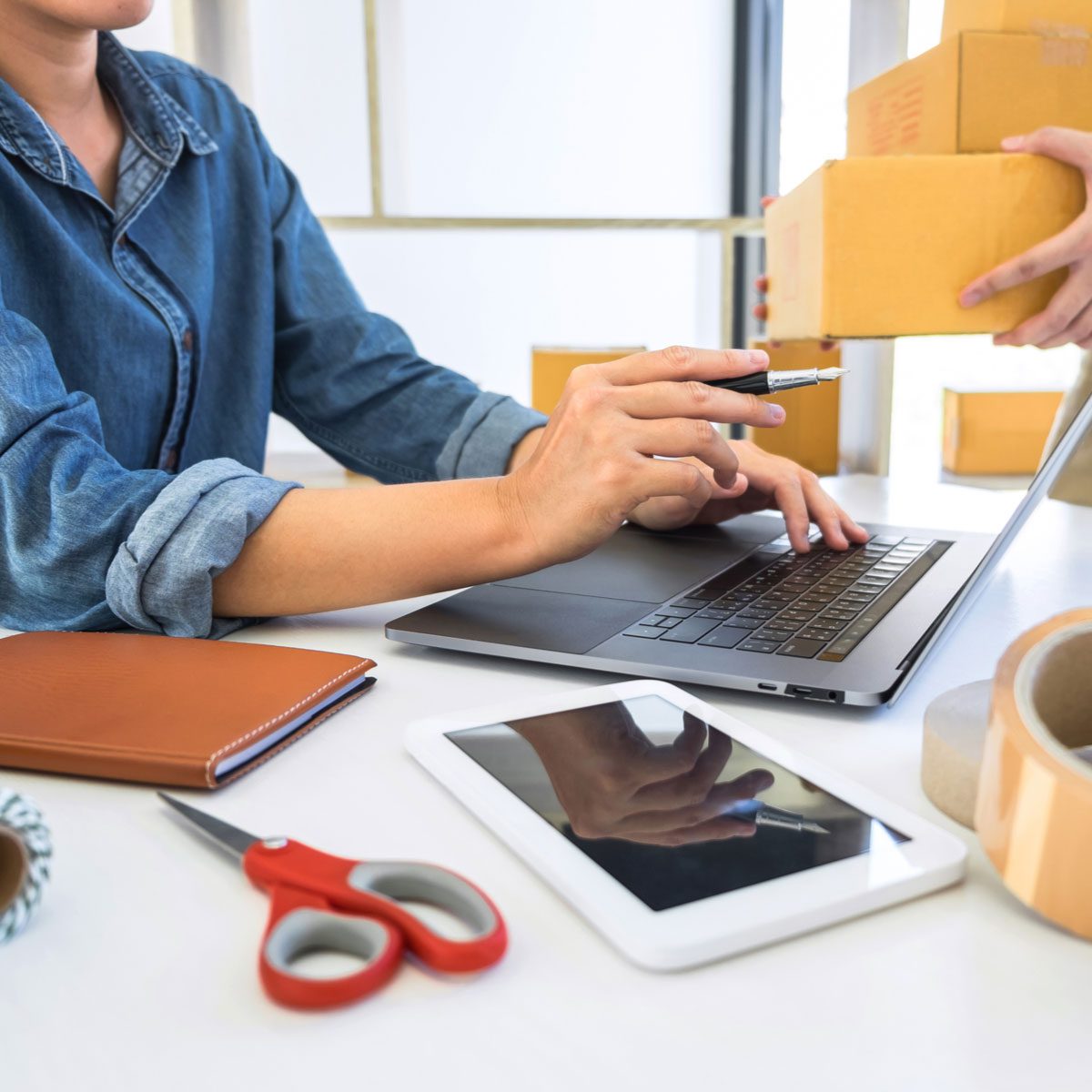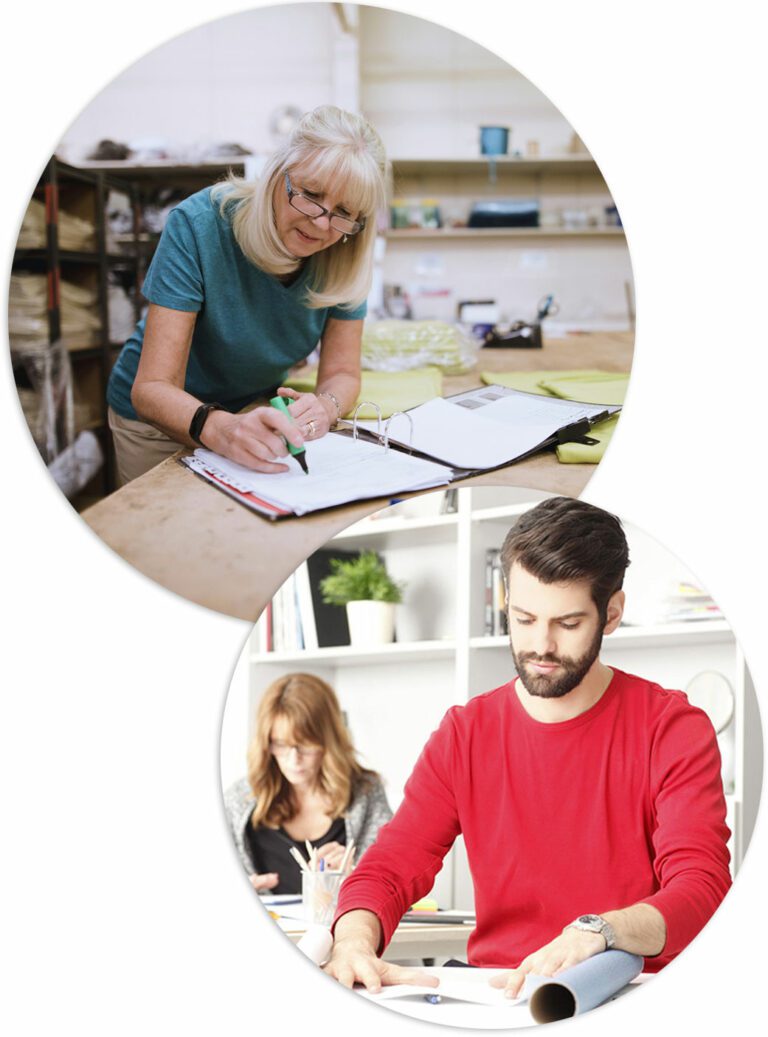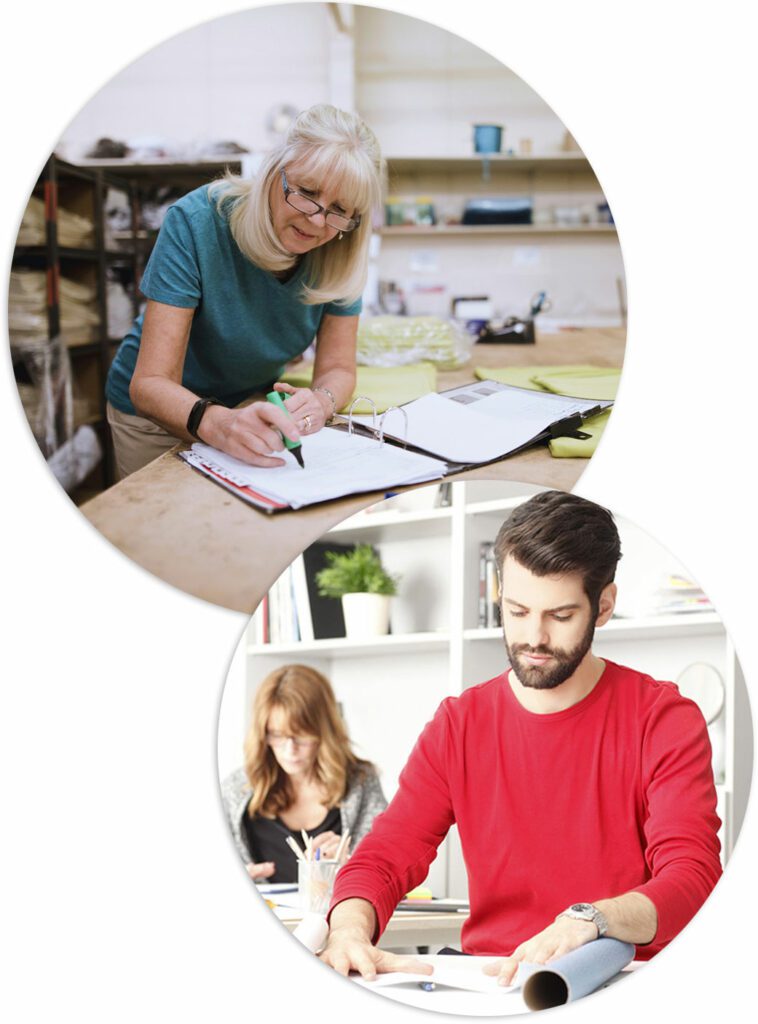 Step 4. Collecting on the Invoice From the Client
Lenders are responsible for the collection of the outstanding invoices submitted. Invoices are payable within a certain period of time, and at some point, the client is required to make the payment to the financing company based on the original net terms. When the client has paid in full, the financing company receives the money, and the invoice is settled with the client.
A schedule of accounts and accountability of all invoices being advanced are usually available with an online portal provided to the company owner. Sometimes, smaller ARF companies may email the "daily schedule of accounts," which lists the statement(s) that the company owner "sells" them, the amounts, and the due dates of the invoices.
Step 5. Business Owner Receives the Remaining Funds From the Invoice
When the bill has been paid in full, the company owner receives the remainder of the invoice proceeds minus the processing fee(s) established in the contractual agreement.
Invoice Financing Means Instant Cash Flow
If you could trade your unpaid invoices for instant money, would you? Perhaps you've hit a rough patch in your company, which happens all the time. Or, maybe you're running low on finances. Whether it's getting started on an upcoming project, handling taxes, or making payroll — cash on hand is a crucial part of running a company. If you have outstanding invoices, you're missing out on the monetary assets you need to keep your operations running smoothly. ARF can give you peace of mind.
Financing & Fees of Accounts Receivable Financing
ARF is a simple method that small business owners like you utilize to tackle bills or immediate costs. There are fewer qualifications required because the risk to the lender is less than alternative loan options. However, there are still fees and restrictions involved with invoice financing services.
This financial solution works through processing and financing fees, which requires a bit of math to understand. Let's explore an example of how you may experience ARF.
Let's pretend that you have a $10,000 invoice with 30-day terms — how might this scenario turn out?
AdvancePoint Capital gives you a credit line of 90% of that amount, equalling $9,000, while holding the remaining amount, $1,000, in reserve.

Once the invoice is paid, the customer then pays the finance company (AdvancePoint Capital) a financing fee of 3% ($300).

The financing fee is applied, which in this scenario is 1% per week — for two weeks.

After that two weeks are up, the 2% financing fee equals $200.

The financing company (AdvancePoint Capital) pays the customer back the money that was held in reserve, which is $1,000.

At the end of the day, you've paid $500 of your original $10,000 statement for an immediate, upfront payment of $9,000 from the financing company.
In our example, you can see how this is a sound option for quick, available funds, especially when your company is strapped for resources in the short term. However, if you're looking ahead to the future and see better finances on the horizon, this is a great way to mitigate immediate financial concerns for your small business.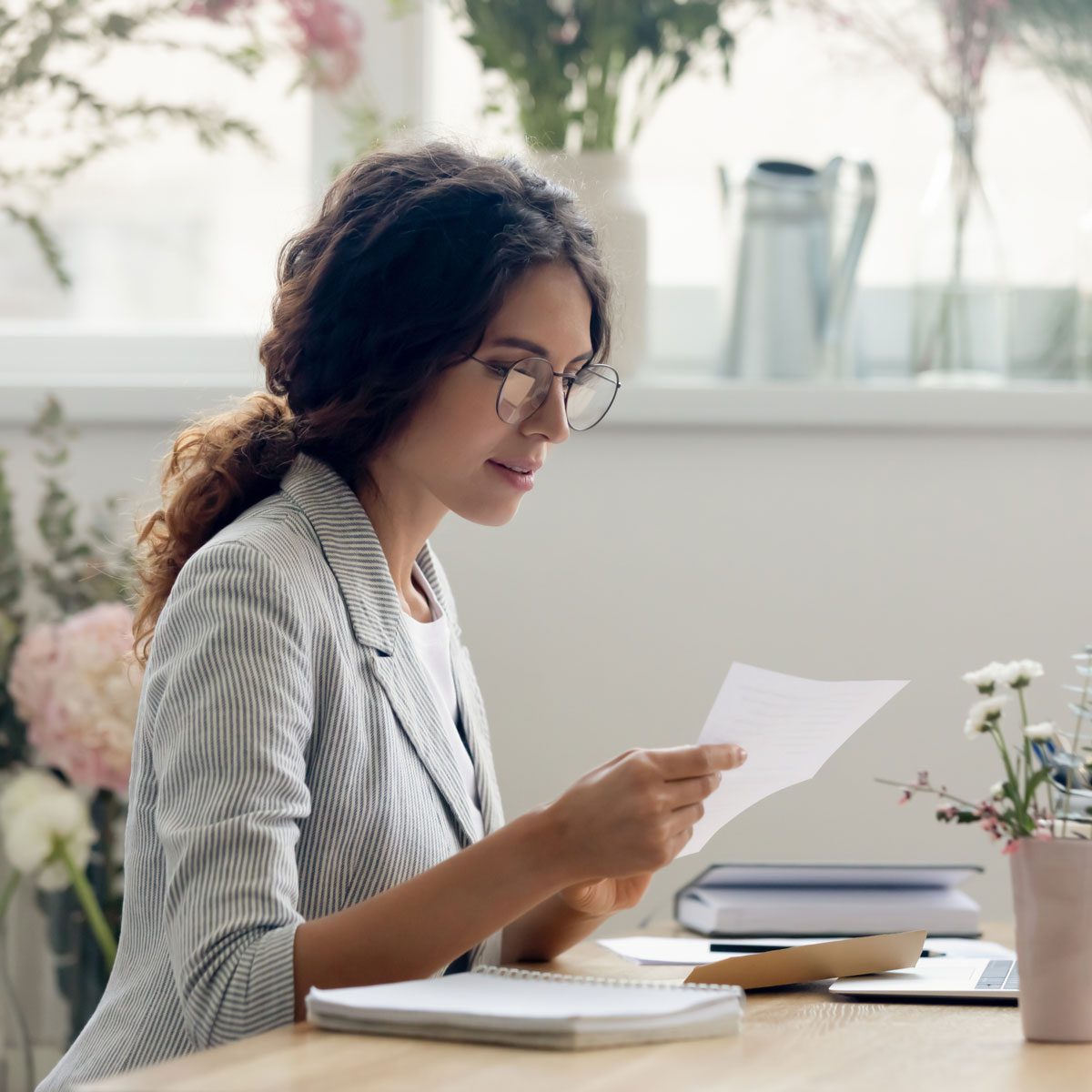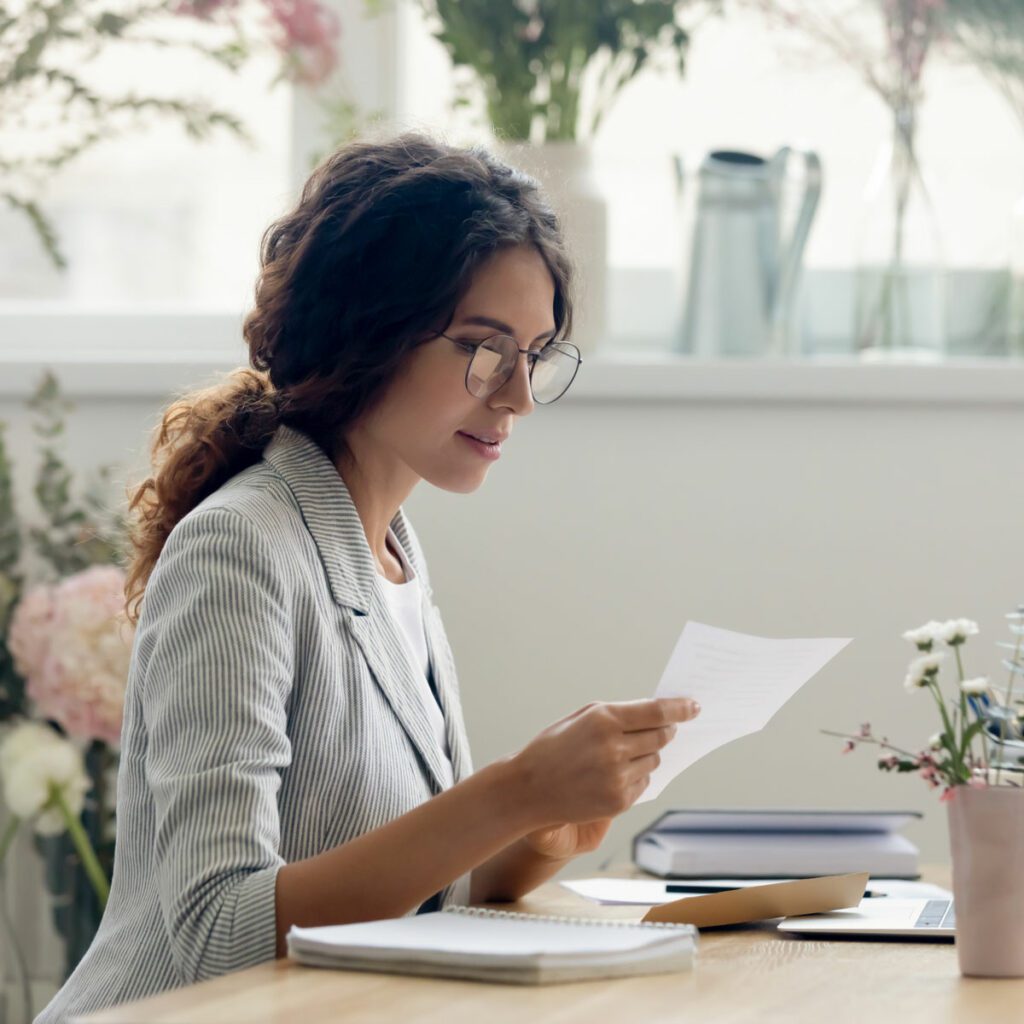 Is Invoice Financing Worth the Cost?
The answer to this question depends on your company. You may be thinking that the cost associated with ARF is steep. Well, if you're in need of a quick cash advance for your enterprise, invoice financing may be the best option.
Say you need money to make payroll or complete some much-needed renovations for your small business, then ARF may be a sound choice, and the financing cost of lender's fees may not look too shabby. Factor costs are typically between 1% and 3% of the statement total, plus any other processing fees. This is all dependent on the company you work with.
Really, it comes down to weighing the pros and cons of invoice financing for your business's current financial circumstances. If quick money could drastically affect your company in a positive way, a fast cash alternative from unpaid statements can be a great way to move forward. A little research and help from ARF companies like AdvancePoint Capital can make a significant impact.
Features of Invoice Financing
Accounts receivable financing has a lot of unique benefits and features that small business owners can take advantage of for their company. This financial solution removes the painstaking process of waiting for payments because these outstanding invoices act as collateral for future cash flow. Plus, the funding is based on the credit of the invoiced company, which gives businesses that may be struggling with their own credit history the ability to receive funding.
The factoring company is tasked with managing the collection of payments from the client or customer, which means you don't have to worry about collecting the invoice collateral yourself. It's a simple and flexible option for small business owners looking for an ideal quick-fix funding solution for their businesses.
In as little as one business day, you can have the prepayment in your bank account and use it for working capital, renovations, or whatever your company needs.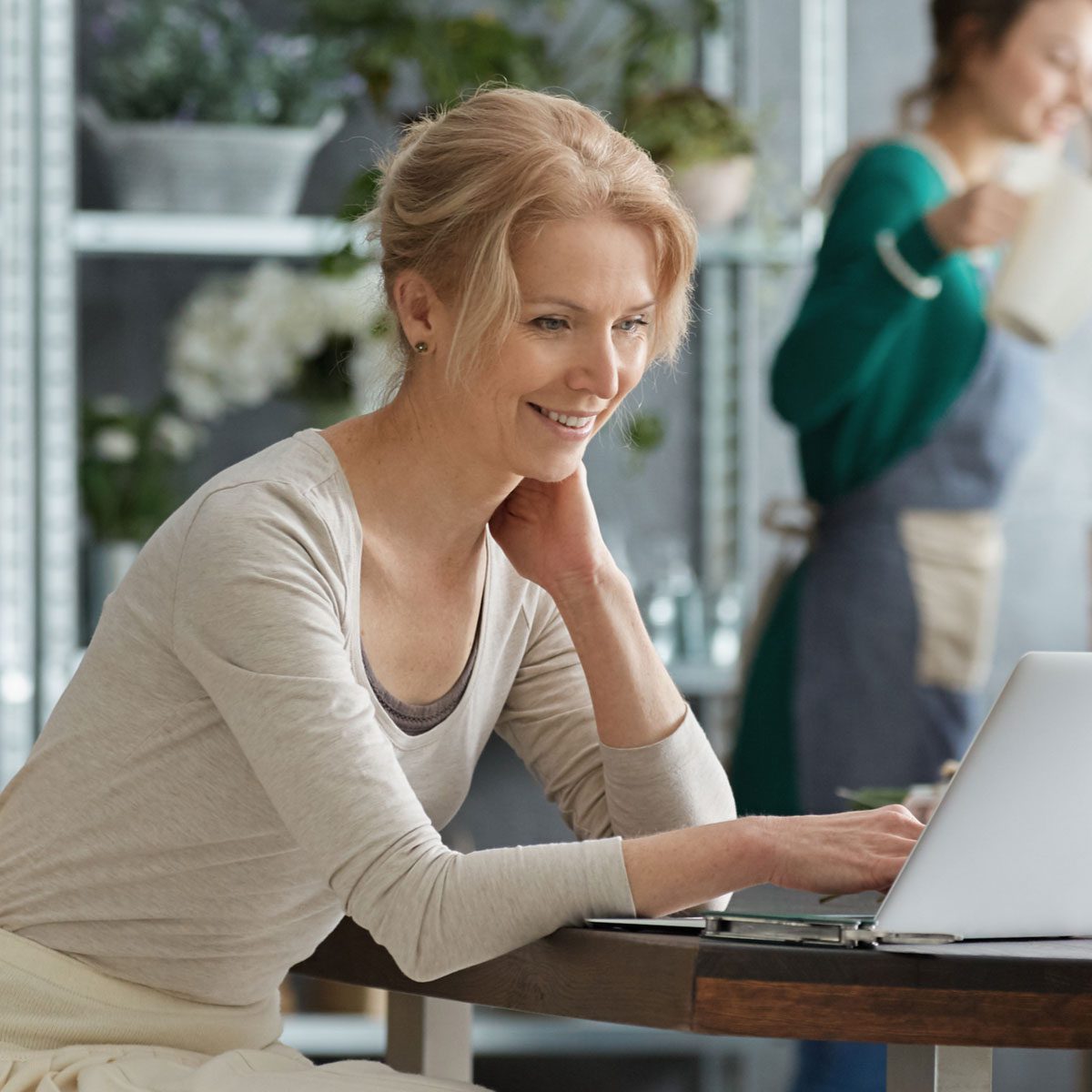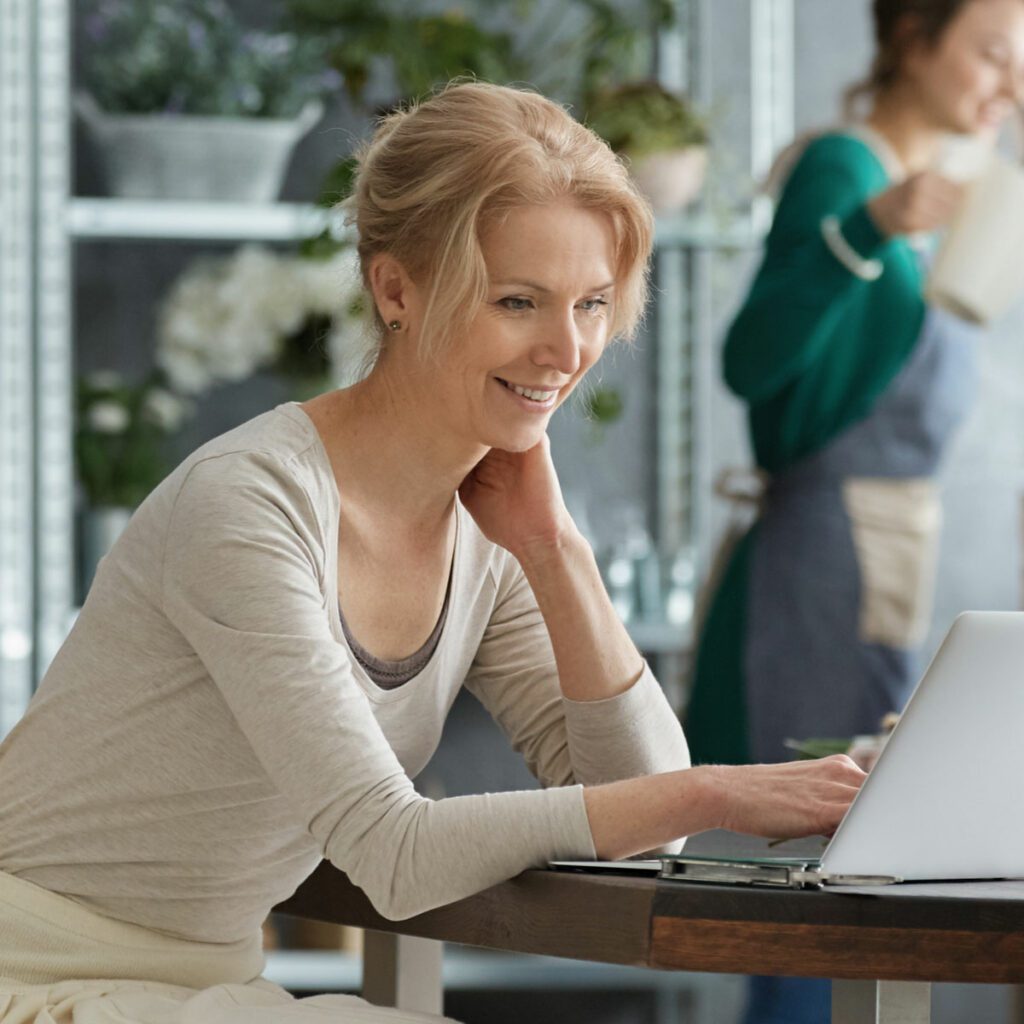 The fast, convenient, and straightforward way to get the funds you need for your business – now
Get your quote today by filling out our simple form.
What Are the Qualifications of Invoice Financing?
It's simple to qualify for ARF. Any company that has a B2B model with outstanding receivables can qualify for ARF. This financing opportunity is far different than the majority of advances and loans because it doesn't rely on the business owner's revenue, time in business, profits, or personal credit history. So, it's perfect for small businesses struggling with credit issues or that just started up and don't necessarily have the years in the industry to receive funding.
ARF lenders are not nearly as concerned with traditional qualifications. Instead, they take a deep look at the statement itself because it is the collateral they will use to advance cash to your company. If you're curious about the amount you're able to qualify for with invoice financing, you'll need to look at your invoices as well. The advance maximum is based upon the total amount and quality of the unpaid invoices — with a slight look at your creditworthiness.
Generally speaking, lenders look for an average monthly account receivable ledger of around $50,000 from the company owner. However, depending on the lender, exceptions can be made to account for a wide range of variables.
Finance companies will take an in-depth look at the creditworthiness of the consumer that is on the statement rather than the company owner who is receiving the advance. A finance company is far more concerned with the credit of who is on the bill because they are the ones making the payment.
What Is Required to Apply for Invoice Financing?
Because invoice financing options offer such a unique methodology, they are actually easier to apply and qualify for. Since the collateral is in invoices rather than in assets of the company owner, the person paying back the lender is responsible for creditworthiness and other qualifications. To apply for ARF and eventually get approved, you must provide the following:
One page application

List of names of businesses and contact info you are invoicing

Accounts receivable ledger

Actual invoices and their terms
Eligibility Requirements
A simple application process

Paperwork

A/R and A/P reports

Credit

No credit checks for business owners
Basic Features
A line of credit up to $2.5M

Receivables due in up to 90 days

Free up cash trapped in bills
If you need money fast and don't want to deal with the complex issues plaguing alternative forms of financing, invoice financing options are a great way to get the money you need for your small business now. Fill out our simple form today.
Approved for Invoice Financing — What's Next?
Once you're approved for ARF, you will get a "Letter of Intent" or an "Approval Terms Disclosure." These documents describe the terms and fees of the financing relationship and are important statements you should know about.
The following items may be covered in the Letter of Intent or Approved Terms Disclosure:
Additional Key Features of Invoice Financing
Deal size is $100k to $10 million

Advance rate is 80%- 85% (up to 90% for staffing and trucking)

Pricing depends on volume (example: $2 million volume, we can price it 1.5% for 30 days, 2% for 45 days, 2.5% for 60 days)

Pricing 1% to 3% depending on the risk

Most of our financing facilities are non-recourse

Recourse is an option for healthier companies (profitable with strong guarantors)

We can work with IRS tax issues, poor credit, etc.

Terms can go out 120 days and exceptions to 150
Regardless of the statement amount, you can get the money you need in a pinch for renovations, working capital, and more with AdvancePoint Capital's business financing. For those that have had difficulties obtaining other types of business loan products, invoice financing could be a perfect option.
Frequently Asked Questions About Invoice Financing
Invoice financing can be used for a wide range of industry needs. Whether it be payroll, taxes, expansion, renovations, updated real estate, or getting started with an upcoming project —invoice financing from a trusted financing company can get you a cash advance fast.
Invoice financing uses your outstanding statements that customers haven't paid yet as collateral. These customers are the ones that are looked at when an invoice financing company checks for credit histories and time in business. The amount you pay for your business loans depends entirely on the invoice value, as it's subject to various processing fees and financing fees. Invoice financing is a great alternative to traditional business loans for a company that has outstanding invoices from its customers.
Financing companies take out a percentage of the total amount of the statement, which is held in reserve and is subject to various processing fees and financing fees. These financing fees are usually 1% per week until the customers pay. However, once customers pay, the financing company pays back what they held in reserve, minus the amount they deducted for processing and financing fees.
When it comes to qualifying, a lender is more concerned with your customers and their credit histories. Because when push comes to shove, a financing company has essentially purchased the outstanding invoice.
The fast, convenient and straightforward way to get the money you need for your business – now!

Get your quote today by filling out our simple form.