Running a startup can be an exciting time. You're stirring the pot, disrupting the marketplace, and looking to achieve success at breakneck speeds. However, plenty of operational roadblocks are on the horizon, even from the beginning. Many startups hit the ground through equity financing and debt financing. We're going to focus on the latter and provide some concrete ways you can stay prepared and ready to qualify for startup loans.
Startup loans are diverse, offering a wide range of benefits depending on which loan product you choose. No matter which option you go with, staying prepared for the road ahead with proactive steps can ensure a smoother qualification process. We will go through a comprehensive checklist that will outfit startup owners with the right tools, documentation, reporting, and information checklist for a startup business to qualify for financing. 
How To Qualify For A Startup Business Loan : Our Startup Loan Checklist
You have a few choices when it comes to lenders for your startup. However, banks are far less likely to lend to inexperienced business owners with little to show for taking on the risks associated with loans. Luckily, alternative lenders offer many loan products and options for startups to take advantage of today.
Note: You'll rarely have to meet every requirement on this checklist, but the more boxes you check — the more likely you'll qualify for startup loans and financing opportunities.
Determine Goals and Calculate Loan Amounts
The first question you should ask is, "Why do I need a loan?"
Answering this question can give incredible insight into your business objectives and how much you'll need. If you're looking for a significant amount of capital, you may need to utilize collateral to qualify — especially if you lack significant time in business, credit history, and revenue.
Be prepared to inform lenders about why you're taking out a loan. If it's for onboarding new staff, showcase how many new hires you're taking on and their pay. If you're purchasing new equipment, note the model. This can help guide which loan is best for you and give lenders an idea of how successful their investment in your startup will be in the long run.
Boost Your Credit Score
Unsurprisingly, your credit score will play a crucial role in the startup loans' qualification process. For traditional lenders, credit score can be a primary focus in your application. Online alternative lenders won't place credit scores nearly as high on the pedestal, but it is still an important factor.
Depending on the startup loan product, lenders may look at your personal credit score, business credit score, or a combination of the two.
Personal credit scores can be significant, even with LLCs and corporations. How business owner manages their personal finances can be a solid representation of their business spending habits.
Try to have a personal credit score of at least 600.
A personal credit score of 700 or above will be extremely beneficial.
Business credit scores are obviously an important factor in business loans and will indicate your company's history of paying back lenders in the past. For startups, this may be difficult to reach, as you'll need to take out loans to gain business credit footing. Establishing a business credit score is fairly simple; all it takes is opening a bank account, incorporating your business, or searching for your employer identification number (EIN). Here are some tips for boosting your business credit.
There are plenty of reputable business credit reporting agencies, with the three most common being:
Dun & Bradstreet
Experian
Equifax
While credit histories are a significant factor in the qualification checklist, here are some ways to get a business loan with bad credit.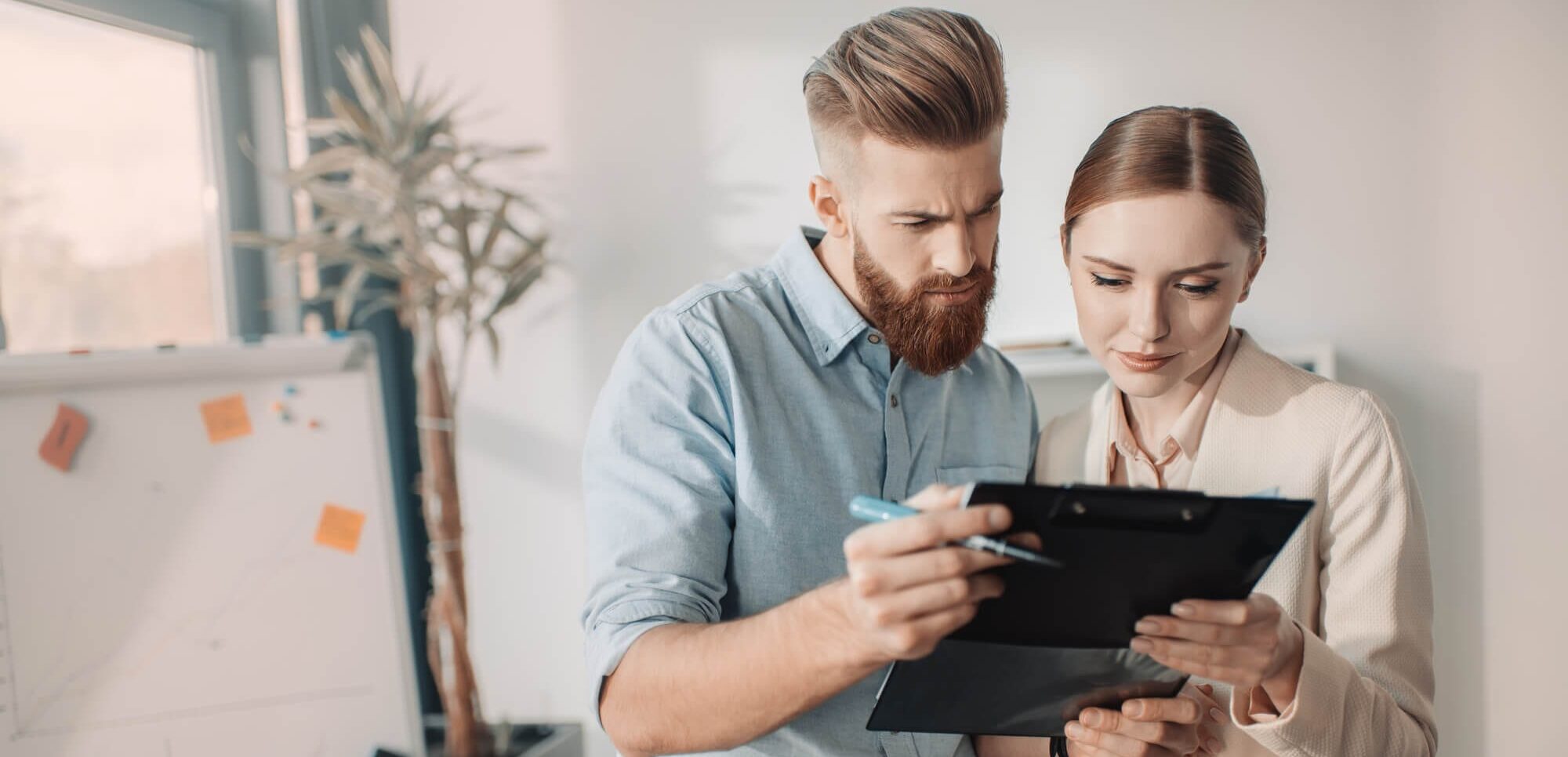 Create or Update Your Business Plan
Your business plan should always reflect the current state of your company and its operational objectives. A business plan is a document that illustrates the business goals and how you plan to reach them. It's not a super-complex process but an important one for lenders to see your startup's vision.
Here are some of the key components of a successful business plan.
Executive summary
Opportunities & Objectives
Execution
Operations and Management Summary
Analysis of Finances
Appendix
If you haven't created a business plan — you absolutely should right now. If you have a current business plan, make sure it is up to date and reflects your business's current state and any new strategies or goals in mind.
Report Your Startup's Time in Business
Another key element to qualifying for startup loans and financing is your time in business. It's a fairly simple and quick step — but it's important.
Most traditional lenders, such as banks, require at least 2-3 years in business to receive financing, giving them some security in their risk.
However, alternative lenders are far more likely to offer cash flow to startups and usually only require about a year in business. If you haven't been operational for two years, you can showcase your potential and unique value in your business plan.
Accurately Enter Your Industry and Entity
Here's another simple one that often gets overlooked. You must accurately classify your industry and entity when applying for a loan or various startup financing opportunities. Mistakes here can be a preventable hurdle that makes the funding process longer than it needs to be. It's also crucial as many lenders restrict which industries or entities they will lend to. That means understanding whether your company is in the category of supermarket, automobile, etc.
The same can be said for accurately inputting your entity. Are you a corporation? An LLC? These make a difference when applying for a loan, as some lenders are less likely to assist certain entities. This can save you a ton of time in looking for financing options.
Prep Your Paperwork
Depending on what type of loan or financing opportunity you're looking for — you'll need a wide range of paperwork at the ready. It's a time-consuming endeavor, but there's really no way around it. You'll need mountains of paperwork if you're going for an SBA loan. On the other hand, some lenders won't require nearly as much documentation. Regardless, it's always good to keep your paperwork house to stay prepared for any sudden needs for cash flow.
Here's some paperwork you should have ready and updated at all times.
Business licenses and permits
Employer identification number (EIN)
Income statements
Balance sheet
Bank statements
Personal & business tax returns
Accounts receivable aging & accounts payable aging
Payroll from the past 6 months or more
Business debt schedule
Copy of your commercial lease
Paperwork on your entity structure (LLC, S-Corp, C-Corp, etc.)
Sales agreements
Contract with suppliers or vendors
Purchase agreements
Corporate bylaws and operating procedures
Many of these documents may not even exist for startups, but many of them do. Have these prepared and updated before going into the application process to cut down on wasted time and headaches? If you're looking for alternative financing, you won't need to worry nearly as much about the intimidating amount of paperwork we just listed.
Some Finishing Touches On Requirements for Startup Business Loan
Now that you have prepared many of the essentials in your checklist, we thought a few more honorable mentions should be added.
Prep any collateral you may need, especially if you plan on using a personal loan for business. However, alternative lenders usually offer a wide range of unsecured business loans that don't require collateral.
Disclose other businesses you are involved in during the application process. Similarly, make sure to disclose ownership parameters regarding part-ownership, etc. Alternative lenders usually only require 50% ownership, meaning getting a loan only requires one or two people instead of an entire panel.
Choose your loan carefully. Although the startup loan list is limited compared to small businesses, you have many options.
Advancepoint Capital offers many loans and financing opportunities you can take advantage of today. We offer solutions for poor credit, limited time in business, and more. Finding the right loan for your business can be tiresome, but it will set you up for long-term success.