Finding the right financing solution for business owners around the country can be tiresome. So many various options, terms, and requirements accompany a funding decision — which means research is crucial to making the right decision. Successful businesses need loans in their toolbox, but how do you find the right ones? And better yet, how do you qualify for the option that best suits your business needs?
That's what we're here to discover - short-term business loans.
If you've been eyeing short-term business loans, you're in the right place. We will go over what you can do to prepare for the application process and what goes into qualifying for short-term funding options.
What is a Short-Term Business Loan?
Short-term business loans tackle immediate funding needs, hence the "short-term" nomenclature. It's a financing solution that needs to be paid off quicker than the average business loan, but the exact payment terms and requirements could vary depending on the type of short-term option you're considering. Typically, these terms last for one year or less — but they can also expand to 18 months with some lenders.
Some common needs for short-term business financing include:
Working capital
Equipment purchases
Expansion
Renovation
And more
It's a sound alternative for many businesses that may be short on cash flow and forced to utilize funds pertinent to other aspects of the business. A short-term business loan offers a way to keep operations rolling.
When to Look for Short-Term Business Loans
Before spending time and energy researching and looking for ways to qualify for a short-term business loan, you should know if it's the right option for your company.
These funding avenues are the right path for many businesses, especially those with seasonal or fluctuating cash flow. Short-term options can also be great for businesses that are growing or just getting started, as the credit requirements for these financing solutions are far less stringent than long-term options or SBA loans.
So, is a short-term business loan right for you? Well, if you find yourself on this list, it could be the funding option you're looking for:
You're a cyclical business with cash flow shortages.
You need to hire during the holiday or busy seasons.
You need specialized equipment or machinery to complete a much-needed business objective.
You need emergency cash to repair, update software, modernize hardware, or fix crucial equipment.
You don't have the cash now, but you will soon and need to keep operations rolling to reach your business goals.
While these are certainly not the only reasons a short-term business loan is right for you, they are the most common. If this sounds like you — it might be time to see what qualifications you'll need to be ready for. Your first objective should be determining why you need a short-term solution. Whether it's on the list above or not, knowing the why behind any loan opportunity should always be the first step. After you've unearthed the reason, you're ready to start preparing.
Luckily, you're in the right place.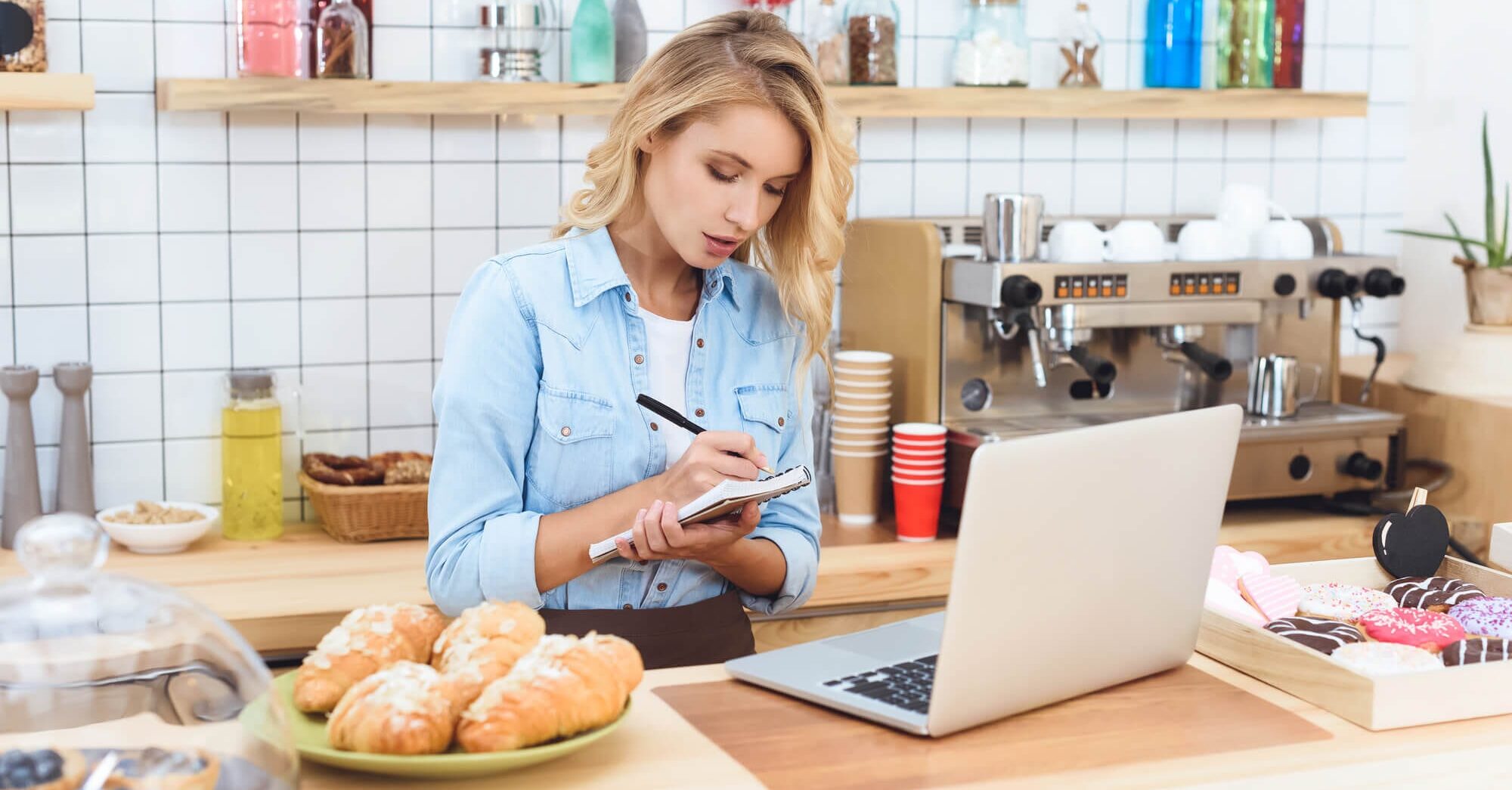 Qualifying for a Short-Term Business Loan
How Much Funding Do You Need?
Short-term loans are probably not the best fit for you if you're looking for a significant amount of cash. However, if you took the time to determine why you'll need funding, you should already know how much you'll need.
Take a look at what your current cash flow and revenue look like alongside your business expenses. This should give you some basic idea of how much you will need to keep operations running smoothly or grow to your business goal. However, don't forget to look at any current debts you've accumulated — and utilize a debt service coverage ratio to see what you can manage.
If you're still unsure and think you need more capital, you may want to look into either long-term loan options or one of the many SBA loans.
Credit Score, Revenue, Time in Business (Oh My)
Next, you'll want to look at the three major qualifying factors that pertain to most short-term business loans and see where you stand. You may waste time and energy without strengthening these aspects or knowing how they may impact approval for specific loan options. Now, each lender and loan product will be different, but it's worth knowing how you stack up at this exact moment to make predictions and decisions about what funding option works best for you.
Your credit score is a crucial component of qualifying for any financing solution. The higher your score, the more opportunities you'll have — it's simple. Growing your business credit can be difficult, especially if you don't have much time in business (which we'll get to on this list), but you're not out of luck. Here are some tips for growing business credit.
Your annual revenue from the last year will show lenders how healthy your business is and give them peace of mind about how well you'll be able to pay back the loan. Many lenders will have annual requirements, so look at what these may be before diving into the application process.
Your time in business is also a qualifying factor, and many of the most attractive funding options will require at least 2 years. For many business owners, this may seem daunting, as it limits opportunities for new companies. However, startup options are available — but the terms may not be all that charming.
3. What You'll Need
OK, so we've covered the basic qualifications that lenders will look over — but what exactly will you need for an application? Now, each lender will have slightly different requirements when it comes to documentation, but generally, there are some foundational elements that remain.
The more traditional your lending institution is, the more documentation you'll need. That's to say, banks and SBA lenders are not for the faint of heart. We're not saying they're not a great option for some, but it's not always the most viable option for many.
So, here's what you can expect when it comes to short-term business loan requirements:
Business plan
Time in business
Type of industry
Entity type and EIN (employer identification number)
Valid ID
Profit & loss statements
Business and personal credit score
Annual profits and revenue
Bank statements
Balance sheet
Personal and business tax returns
Any business debt
Short-Term Options
Alright, we're in the home stretch now, and you're probably wondering which short-term loan options there are for your business. Well, here are our top picks.
Short-Term Loans
The most obvious choice is short-term loan options from online lenders, which are extremely accessible for many business owners.
Business Line of Credit
A more flexible and feasible option is a business line of credit, which operates similarly to a credit card, where you can access cash flow up to a certain limit. This is great for obtaining funds when you need them most.
Equipment Financing
We mentioned one of the primary reasons for getting short-term loans is equipment, and luckily, there are specific financing products designed for this type of need through equipment financing.
Invoice Financing
Many businesses rely on invoices for their cash flow, but sometimes, those invoices aren't paid. To access capital, you can leverage outstanding invoices for quick cash flow through invoice financing.
SBA Loans
The most attractive financing terms and rates come guaranteed by the Small Business Administration through SBA loans. While they're difficult to obtain for many starting businesses, they're great for those with sound credit and strong financials.
Where to Get Started
Hopefully, this guide to qualifying for a short-term business loan was helpful and gave you some insight into the complex business lending world.
Although we can't go through each and every lender, their qualifications, and various application processes — we aimed to give you a basic understanding of what you'll need to qualify so that you're better prepared for what's ahead.
Whether through a bank, the SBA, or an online lender — having strong foundations in what we discussed in this article should boost your chances of approval.