Manufacturers are unique in that cash flow needs to be managed continuously. Manufacturers must manage the entire process, from material acquisition and payroll to accounts receivables, to not fall short on cash flow.
By improving cash flow, you can invest in many aspects of the business, like customer acquisition, equipment upgrades, research and development of new products, human resources, capital facility improvements, etc.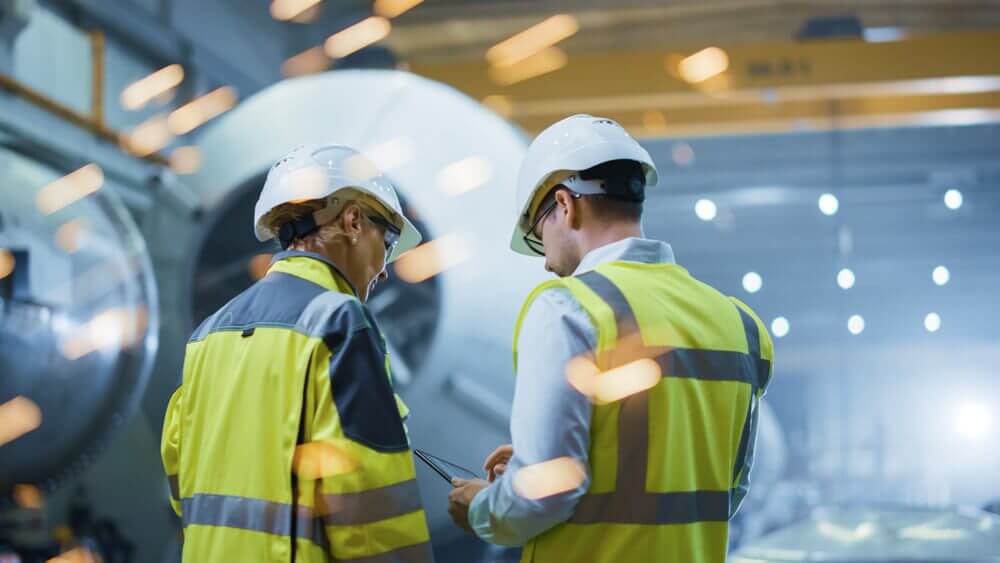 What matters most is getting the work, completing the job, and getting paid for the work completed. Manufacturing can be one of the worst industries when it comes to collecting the money owed to them on time. Accounts receivable are among many companies' largest assets and must be managed properly if the business is to succeed.
There are many ways to improve manufacturing cash flow and make managing the business easier to operate. Obviously, if there are ways to speed up the collection of invoices, you can start to capitalize on other projects more quickly. Still, there are also many other ways to sharpen your business to improve cash flow when accounts receivable collection efforts can only go so far.
Being proactive is key for effective manufacturing cash flow. Let's dive into the strategies and checklist of how to improve cash flow in a manufacturing business.
How to Improve Cash Flow In A Manufacturing Business
Here is a list of strategies to improve cash flow in the manufacturing business.
1. Tracking Your Cash Flow
The first thing you need to look at when managing cash flow is your data collection and accounting management. Without the proper information in real-time, how are you going to be able to react to cash flow problems with time to spare if you don't have your numbers in order? Conduct an audit of your accounting with an independent bookkeeper or accountant. Ask yourself these questions; what tracking software are you using? Is your cash flow software up to date? Is your bookkeeping staff updating information in real-time daily? If not, you may want to invest in software programs and tools to manage cash flow.
The following is a brief list of popular software programs and tools to consider if you don't already have something similar.
Intuit | QuickBooks- Basic but complete accounting software
Oracle | NetSuite- Complete SAAS solution to run an entire manufacturing business
MISys Manufacturing Software- Reduce inventory costs, Eliminate purchasing errors, Improve production efficiency, Integrate manufacturing and accounting, and Analyze production costs more accurately.
Genius ERP- Genius Solutions delivers a complete enterprise resource planning (ERP) solution, including software, implementation services, and field expertise for small to mid-sized custom manufacturers across the US and Canada. Genius ERP is built for SMEs…
Katana MRP- Smart and visual manufacturing software tailored for scaling manufacturers using Xero or QuickBooks. Makes production management & raw material inventory control easier than ever.
Xero- Online accounting software for manufacturing.
Float- Float also integrates with many accounting platforms, and it gathers information automatically, so you don't have to spend time manually inputting data.
Pulse- Cash is the lifeblood of your company, and Pulse can help you monitor it. You can look at your cash flow daily, weekly, or monthly, and Pulse connects with QuickBooks.
Once you have the most effective accounting systems to understand your cash flow in real-time, you must act on that information and go to step 2.
2. Review and Organize All Operating Expenses
It's one thing to see and know all your expenses, and it's another to find waste and ways to trim. Go line by line and attempt to cut expenses not directly tied to bringing in revenue. Sometimes tough choices need to be made but don't rush to judgment, or you may impact revenue indirectly and not know it initially.
3. Re-Evaluate Process- (Changing Process Flows)
Reduce business waste in the process. Business waste differs from industry to industry, and for manufacturers, slow labor and inefficient processes can spike your payroll. Look at your production processes. Interview line managers and employees for efficiencies and better ways to complete tasks and improve operations. This can save much money on the bottom line, but it is probably the hardest to diagnose. Input from everyone is necessary because you don't want to worsen matters, which can cost you money and time in the long run. When proper systems are in place, businesses can focus on their customers, sales, servicing, and other areas that deserve more attention.
4. Raw Material Costs & Inventory Management
Renegotiate with suppliers. This can be particularly effective if you have a strong relationship with them. You may be able to negotiate longer credit terms, lower minimum quantities, or price breaks to give yourself some breathing room.
One of the most important ways to improve cash flow is having a strong stock management system and processes to ensure efficiency. ERP software with inventory management functionality can avoid excessive stock levels and inaccurate stock data and provide a real-time view of cash flow. ERP technology can also be a financial management tool and assist you in improving resource planning within your business.
5. Energy Costs
Conduct an energy audit. With an energy audit, you need to take your most recent bill and have other providers review it to see if they can save you money. Second, you need to audit the facility to see if you can save money by how you operate your business. It might be worth asking bidding energy companies to conduct an energy audit for you. They usually do an onsite inspection and go through an energy audit checklist. Many provide this service for free to earn your business.
Are there machines not running jobs that don't need to be plugged in?
Do some areas have to have the lights on? Without compromising safety.
What are your nighttime and non-business hours for lighting and electrical needs?
Is there equipment draining your electrical system that could be upgraded or replaced?
6. Reduce or Adjust Payroll
Clearly, this is the most difficult area to evaluate, and some of the toughest decisions are payroll reduction. Adjusting payroll means; reducing staff levels, eliminating overtime for some, and cutting hours for others. There is a delicate balance of not upsetting the workforce while taking necessary steps. Each employee and their value must be evaluated individually. I strongly believe in taking an individual approach to change, as not all employees are equal regarding their work value.
The reality is payroll is the quickest way to immediately impact the business's cash flow.
7. Sell Off/Liquidate Equipment That Is No Longer Needed
Conduct an audit of all the equipment in your facility. Perhaps some equipment that is no longer used or not effective anymore can be sold in the secondary market. It's a great way to raise some capital and create more workspace.
8. Reassess the Pricing of Your Products
Depending on the manufacturer, it might be time to assess your pricing structure against the market. For some manufacturers, this may not be an option to increase or reduce pricing, but for others, it may, so it's worth doing an analysis to see where you are pricing-wise and determine what is possible and what is not. Also, your relationships with your customers will play a significant role in pricing, and what, if anything, can be done to help your cash flow by adjusting your pricing?
9. Accounts Receivable/Collections
The management of accounts receivable is a tricky endeavor. Individual customer relationships matter; one cookie-cutter approach to collecting invoices is not a reality. Be proactive with late payers. You need to review each customer, determine who you will (or will not) extend credit to, and run credit checks on all new and non-cash customers before you agree to sell them on credit. This process is important to avoid as much bad debt as possible.
Some ideas to stimulate the collection of receivables and/or collect additional funds for slow pay include the following;
Discounts
Offer early payment discounts to encourage early payment. For example, offer a 2% discount if the customer pays in 10 days instead of the agreed "net 30", which could accelerate payments and improve short-term cash shortages.
Penalties
If you want to provide a deterrent for late payment, you can apply penalties for not paying on time. This may not work for every customer, but it may be an option for others. This will need to be a case-by-case decision as a policy for the customer. If you go down this path, indicate on the invoice when a payment is considered past due and details about interest on late payments.
Require a Payment Schedule
If you feel a customer has been a slow payer. Stage funding or a payment schedule may be a solution to improve your cash flow. This occurs with an upfront deposit and/or progress payments throughout the work order process on your goods for some clients and contracts. This can reduce your risk and keeps you from getting stuck with footing the bill for the full manufacturing cost upfront.
Accept Multiple Forms of Payment
Review all payment methods such as credit card, pay pal, Wire, ACH, and checks. Make sure all payment methods are accessible to your customers and available for you to receive with an online process. Checks in the mail are a thing of the past.
Consider a Debtor Finance Solution for Customers
Some accounts receivable can be complicated because of the customer relationship and extenuating circumstances. Sometimes some out-of-the-box solutions are necessary to collect on late or bad debt. You may have to establish an in-house short-term loan on a customer's outstanding invoices. You may also want to refer them to an alternative business funder to raise money to pay the debt.
Conversely, if you need money faster than your invoice terms with your customers, you may want to consider invoice factoring. This product allows you to advance a large portion of the invoice for a nominal fee at consummation. This accelerates your payment and can solve short-term cash flow issues. See the details below in the Business Financing Solutions section for invoice factoring (financing).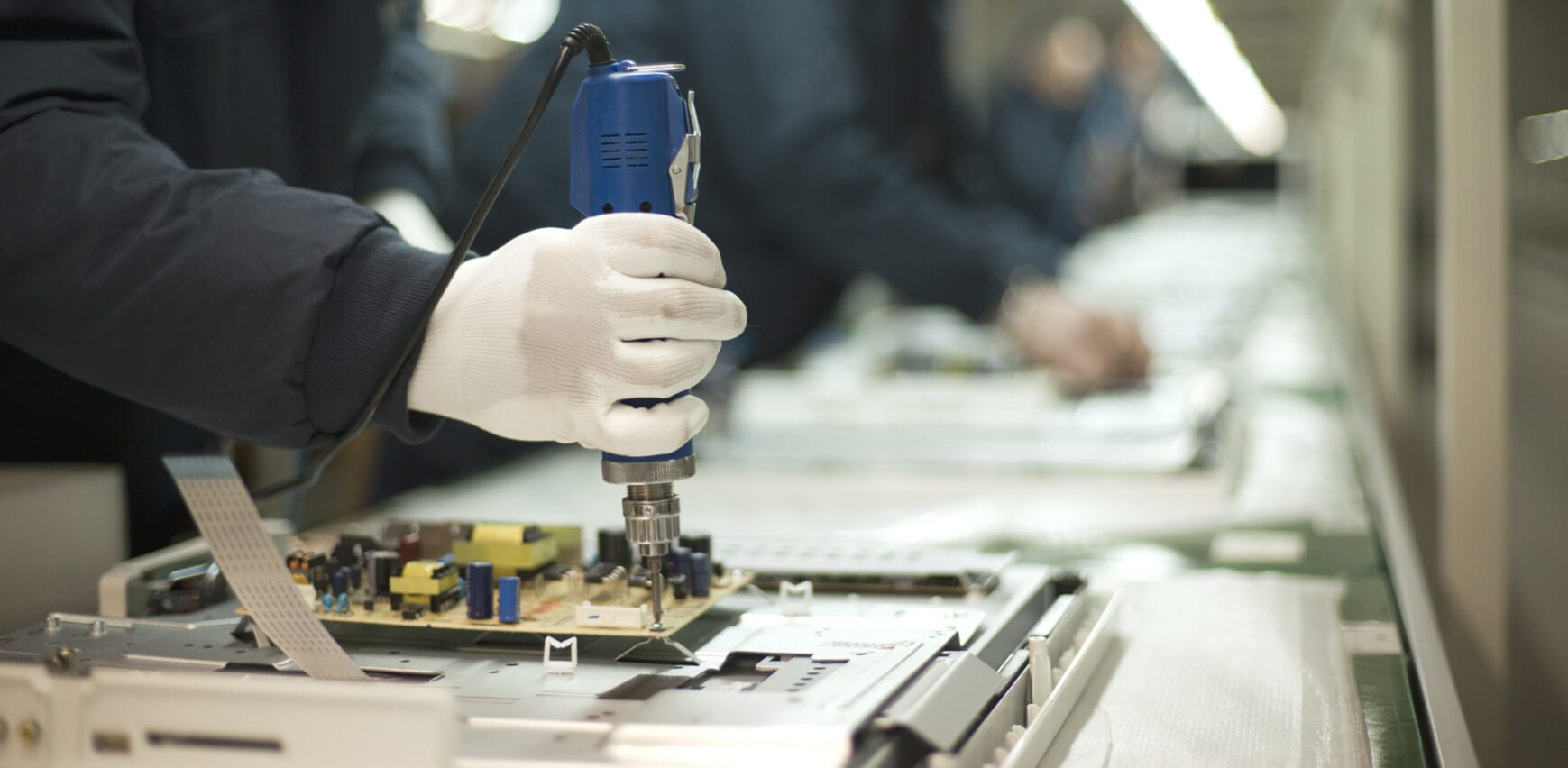 10. Business Financing Solutions for Cash Flow Shortages
Financing to support cash flow shortfalls may be necessary when all else fails to cure your cash flow problems. You may also want to invest in equipment or material supply for new clients.
Below is a list of the most popular business finance solutions for cash flow.
Invoice Factoring (Debtor Finance)
Invoice financing advances the outstanding balance to a business owner to increase the speed of cash flow to the business. This solution provides cash quickly, and there is no need to wait for outstanding invoices to be collected and received by the client with invoice financing in place. Invoice financing has affordable costs ranging from 1% to 2.5% fee off of the face value of the invoice advanced.
Product Overview
Rate: None
Terms: No term limits
Fees: 1% to 3% fee based on Invoice. Monthly Service fees may apply depending on the volume of invoices factored
Credit Standards: The credit of the Clients need to be favorable, NOT the business owner advancing off invoices.
Purchase Order Financing
Purchase Order financing allows businesses to raise capital to pay suppliers for verified purchase orders upfront. Purchase order financing advances cash to the business to complete the transaction. Suppliers will not ship purchases until they are paid so a Purchase order finance company can come in handy. The purchase order financing company collects payment for an order and will subtract their fees and then send the invoice balance to your business.
Product Overview
Rate: None
Terms: No term limits
Fees: 1% to 3% fee for each Purchase Order. Monthly Service fees depending on volume, may also apply.
Credit Profile: All parties need favorable business credit history, but all credits considered
Business Line of Credit
A Business line of credit operates like a credit card in that it is a revolving line of credit open up to a predetermined credit limit that charges interest for use. Funds can be drawn on demand when needed for quick purchases, jumping on a time-sensitive business opportunity or paying business expenses. Business lines of credit are not open-ended and require renewal or review by the financial institution that issued it either quarterly, semi-annually, 12, 18, 24, and even out to 36 months
Product Overview
Rates: 5.50% Interest Rates or treasury index plus 1% to 2.5%
Terms: Open revolving line
Fees: Origination Fees range from 0% to 3%
Payment: Monthly, Bi-Weekly, or Weekly
Credit Standards: Good to Excellent preferred. All types considered.
Short-Term Business Loans
Short-term business loans are defined as loans that are typically repaid within 6 to 24 months. This small business funding features a fixed amount lent, with a fixed term and fixed payment. Short-term business loans can be principal & interest rates or a "factor rate". This option is used when a business line of credit or traditional term loan is not an option. Although short-term small business loans cost more and the payments are more frequent to compensate for the greater risks, they are a great alternative. Short-term business loans have more lenient credit requirements and less documentation than traditional loans, therefore have higher approval rates.
Product Overview
Rates: Factor rates range from 1.09% up to 1.45%
Terms: 6 to 18 months in duration (typically 12 months or less)
Fees: 0% to 5% Origination Fees
Payments: Weekly, Bi-Weekly, and in some cases daily Monday-Friday
Credit Standards: All types considered
Resources and Tips On Strategies To Improve Cash Flow

The Bottom Line
The definition of preparation is "the action or process of making ready or being made ready for use or consideration." When it comes to business cash flow, being proactive is key. You should ensure you have the tools and correct information in real-time to evaluate your manufacturing business every day.
Invest in software and other measurements of your operation before your cash flow concerns occur, so you can take the appropriate informed steps and actions to solve your cash flow problems.
The ten strategies described in this article are a cash flow "stress test" of sorts, which really breaks down areas that should always be analyzed regularly. No stone should be left unturned when it comes to managing cash flow.