Are you looking for financing for your small business or startup? Or do you need a short-term funding solution to increase your company's cash flow? Thankfully, you can explore many different options for small business financing. Short-term business loans are an excellent way for small businesses to get proper funding in a timeframe that works for both the business owner and the lender.
If your company needs short-term financing, you should consider all of your options for a short-term loan. It's also essential to determine which loans you will qualify for based on factors like credit score, business profitability, and a clean financial history. In order to be the best possible candidate, you will need to have at least some of these qualities.
Small businesses and online lenders will seek the most eligible borrowers - business owners with the lowest risk. Some of the qualities they look for in an ideal candidate include the following:
Proven profitability
Business experience
Excellent credit
Clean financial history
Strong business plan
What Are Short-Term Business Loans?
Short-term loans are lump sums of money given to a company that uses the capital for a business purpose. Depending on your business's industry, the loan could be used for new equipment, an expansion, or other needs. Because there are so many different types of business loans, it's usually easy to find the right kind of funding for your needs. From a business line of credit to merchant cash advances, your small business can manage cash flow and receive timely financing.
Many companies seek short-term loans because they are easier to obtain than their long-term counterparts. Long-term loans often have a minimum credit score that may be higher. They might also require extended time in business, which eliminates them as an option for startups. Short-term financing is often easier to come by for newer companies or those that need more capital to get going.
Common Reasons To Acquire Short-Term Loans
If you are seeking a short-term financing option, chances are your business needs the cash quickly. Whether you want working capital or need to purchase a new piece of equipment, a short-term loan can help you get the funding your company requires. With small business loans, you will also build your business credit score, leading to more financing opportunities in the future.
Here are some additional reasons why business owners want to acquire short-term funding:
Emergency Capital
Working Capital
Inventory/Supply
Cash Flow Shortages
Expansion
Advertising/Marketing
Customer Acquisition
Small Equipment Purchases
Business Opportunity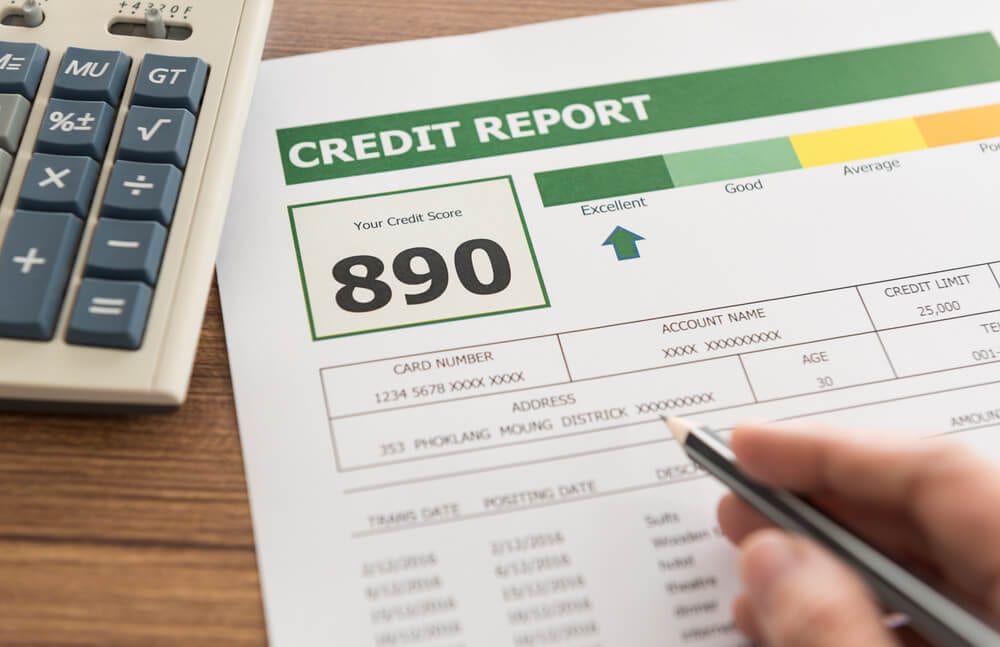 Ideal Candidates for Short-Term Business Loans
The ideal candidates for short-term loans of any kind will have the qualities listed below. The best candidates will have all five, but it's not always necessary. Small business lenders will be looking for the most trustworthy borrowers. If you can prove that you can repay a loan by showing excellent credit history and a strong business plan, you will be more attractive to lenders. Plus, your interest rates will improve when you are an ideal candidate.
Proven Profitability
For an online lender or bank to consider you a low-risk lender, they will want to know that your business is making money. Proving how profitable your business is will set you on the right track to finding a short-term loan that's right for you.
Profitability is the measure of how well a business can generate a profit in relation to its expenses. If your company's expenses are high and you aren't breaking even from sales, that could pose a problem to lenders.
Proving profitability to a bank or lender will show that your business can repay debts. There are a variety of ways to show profitability. Whichever format you choose, the lender will be curious to see how profitable your business is because it will show how easily you'll be able to pay back your short-term loan.
Business Experience
Any business owner with ample experience will be considered more reliable than new business owners without experience. While it's still possible for new business owners or startups to find funding, the ideal candidate will have some business experience before applying for the loan. Anyone who has successfully run a business over the years will be considered a reliable borrower in the eyes of a lender.
Additionally, those with more extended business experience have more financial data to show. Lenders can see financial patterns played out over the years, leading them to make a reasonable assumption about someone's spending and borrowing habits. If you're knowledgeable about the industry your business operates in, that's seen as a positive sign too. You can pay your debts back quickly because you know how to navigate the market, including what works financially for your business.
Excellent Credit
Lenders will be much more confident in borrowers with excellent credit scores, and some business loan options may even require a minimum credit score. You might be wondering - why they are looking at my personal credit score for my business. The simple answer is that personal spending habits often reflect how you handle your business finances.
Often lenders are eager to see a credit score because it reflects how well you have repaid debts in the past if you've declared bankruptcy, paid bills on time, and ever defaulted on loans. A lot of useful financial information can be gleaned from a credit score. If you have an excellent credit score, you can expect great short-term financing options and ideal interest rates because the lender trusts you to repay your loan promptly.
Clean Financial History
If there is instability in your financial records, banks and online lenders may be less willing to offer you a short-term loan. Having a clean financial history will make securing a short-term loan much easier, especially for those with no minimum credit score. Lenders will need another way to guess what kind of borrower you will be so that they may dig into your financial history.
Here are just a few of the documents and financial records that lenders may inquire about:
Tax liens: a public document issued by the government when a company doesn't pay its taxes on time.
Outstanding debt: pre-existing debt like mortgages and student loans may indicate you can't take on another loan.
Recent bankruptcies: many lenders will ask for an explanation for past bankruptcies.
Personal investments: it's usually a good sign to lenders when you've invested your own money into your company.
Strong Business Plan
Though your business plan may not have anything to do with your personal finances, it can be an essential part of the loan application process. You must show how credible your business is and what you plan to do with the funds. Whether your company wants to renovate or you need to lease or buy medical equipment, the lender will want to see a solid plan for how the money will be used.
Short-term financing options typically have particular purposes. Showing a lender your in-depth business plan will demonstrate how serious you are about your company and know what you're doing financially. A business without a plan will be much less appealing to any lender.
Different Types of Short-Term Business Loans
Now that you know what makes an ideal candidate for a short-term loan, let's explore the options available. Each short-term loan option will have different purposes and varying interest rates. Below are a few short-term loan options that your business should explore.
Business Lines of Credit
If your business is seeking an open revolving line of credit, then a business line of credit is the best short-term financing option for you. With a business line of credit, you can draw funds at will or make purchases up to a specific limit. This short-term loan option charges a principal and interest rate. It's an excellent option in terms of flexibility and accessing capital. Opening a business line of credit will also help you build your business credit score.
Business Cash Advance
Business cash advances can help with cash flow gaps in your business by advancing money off of future sales. The owner will have to pay back a fixed amount greater than the amount advanced to the company. A "factor rate" is also charged, which is different from principal and interest rates. It is the difference between the advance and payback amounts. Business cash advances are not term loans but rather an advance of future receivables.
Merchant Cash Advance
Merchant cash advances are connected to future credit card sales instead of overall sales like a business cash advance. This is another excellent short-term loan option for businesses that need financing. The merchant cash advance will automatically take a set percentage of future credit card sales until the advance is paid back in full. For this reason, there are no monthly payments to worry about. The money is automatically taken out, providing a more flexible financing option.
Business Credit Cards
A business credit card is another viable option for short-term funding. They operate as open, revolving credit lines and charge a principal and interest rate with a credit limit. With monthly payments, business credit cards function the same as personal credit cards. If your company has on-demand needs, this could be the right financing option for your situation. Plus, it's a great way to build your business credit score.
Small Business Loans
The Small Business Administration (SBA) is a government agency that provides business loan program guarantees of up to 85% of the amount provided through SBA-approved lenders. These loans offer low-interest rates and can finance various uses, including equipment, inventory refinancing debt, and everyday expenses. The three loans include the 7(a) Loan Program, the Small Business Microloan Program, and the CDC/504 Loan Program.
Pros and Cons of Short-Term Business Loans
If you are considering a short-term business loan for your company, knowing the advantages and disadvantages of this type of funding is essential. While you may be an ideal candidate for a short-term loan, in the end, it may not be the best option for your business. Identifying the pros and cons of short-term business loans can help you make the best choice.
Advantages of a short-term loan
Access to capital when other traditional options are not available.
Fast processing time means you can get funding within a couple of days.
No upfront fees for services rendered.
Build your business credit scores.
Disadvantages of short-term financing
Rates can be higher than traditional and long-term lending.
Shorter-term funding.
Smaller loan amounts due to the shorter payback term.
Conclusion
To be an ideal candidate for short-term loans, you must have some or all of the qualities listed above. Proven profitability, business experience, solid business plans, excellent credit, and a clean financial history will make you the perfect borrower and help you find the best short-term loans and interest rates.
If you're dealing with bad credit history or have filed for bankruptcy in the past, don't fear. There are still many short-term loans that you could be eligible for. Thankfully, with so many small business funding options on the market, your business can find the best short-term loans for you.