"A business line of credit is a pre-approved amount of credit that your business has the option of borrowing within a time-frame."
With a business line of credit loan, you get access to a credit limit which you can use whenever you need. It works like a 'business credit card' and works as under:
You are given a credit limit say up to USD 100,000.
You need credit of USD 10,000.
Make a request.
Get the funds and your credit-line is reduced to USD 90,000.
Interest is charged for the funds you take, e., USD 10,000.
Make the repayment (within 12 months).
Get the entire credit limit back.
How Can You Get Business Line Of Credit In No Time?
With an online business line of credit, you can get it rather quickly even if your bank has turned you down. Most financial institutions have a minimal financing pool for small business credit. It means your banks may put in place the stringent regulations which might be making it challenging for you to avail it.
Banks may ask for a lot of paperwork which may pose challenges for your small business. It is where alternative lenders help you as they have simple eligibility requirements:
1. Application
You can apply for a business line of credit online which asks you for details like:
Amount requested
Monthly gross sales
Years in business
Personal information
You can always speak to agents that are always there to help you, and if the loan application is approved, you will get the funds within a few hours.
2. Paperwork
You will have to furnish your business bank account for review. The only things which matter in the paperwork are gross sales figures and not the profit or loss that you are making.
3. Credit Score/Rating
You will not need a super high credit score or ratings to get a credit line for your business. Even if it is not so good due to a loan that you have taken from another bank
What Are Features Of The Business Line Of Credit?
You may have many questions in mind when you are making an application for a business line of credit. These may be:
How much credit line will you get?
What will be the repayment terms?
What will the interest rate be charged?
How will I get the funds?
AdvancePoint Capital offers a guaranteed business line of credit up to USD 100,000 for small businesses. You can make the repayments throughout 12-months. Whenever you want funds, you need to get in touch with us, and it will be transferred to your business bank account.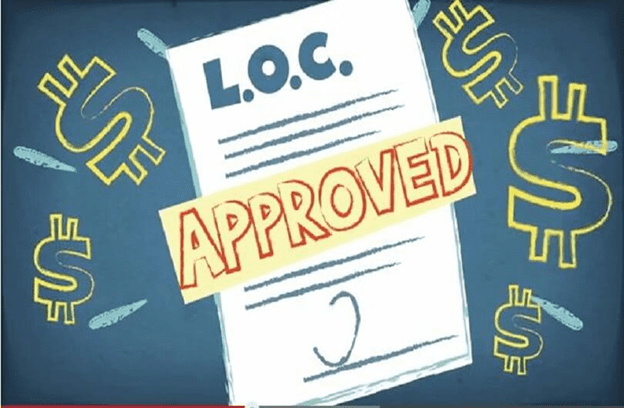 How Can You Use The Small Business Line Of Credit For?
A business line of credit is your 'credit card' regarding usage. You can use it to cover unexpected expenses or may use it at the time of ad-hoc need of funds. You will not be able to buy heavy equipment with it or use it for capital expenditure. Some critical uses for a business line of credit are:
Use them as short-term working capital - It means you can use them for payrolls or cover as seasonal slow-down or when you are waiting for the customer to pay.
To meet unexpected costs - If there are any unforeseen expenses that you have to meet; you can use the business line of credit. If your loader went down, you could use line-of-credit for repairs.
Cash-on unique opportunities - Wholesalers who buy in bulk may hit upon unique opportunities which can be availed with the help of ready to use line-of-credit.
Apply For One Now!
You can make an instant application for small business line-of-credit here: