No matter what the end goal is for your small business, you're going to need a plan. That plan will inevitably include significant funding that you may not have laying around. What does this mean? Well, it means discovering a financing solution or small business loan that works with you and not against you. Where should you start?
Well, first you'll need to determine how much money you'll need so that you can narrow down which lender is a possibility. We would also recommend having a solid understanding of what the money will be used for, as this will help inform your financing decisions along with assisting you with preparing for the future. A good portion of getting a business loan comes down to proper research. You'll be sifting through various options, requirements, applications, and loan packages that work for you. So, let's get started on how to get a business loan today!
The Ins and Outs of a Business Loan
You can find lenders who provide a wide range of business loans, some of which specialize in specific business needs. Whether it's equipment loans, purchase order financing, term loans, and more — there are tons of options when it comes to financing your business. Whether you're the traditional bank route or an online alternative lender, you'll find a wide range of financing choices at your disposal. Business loans may include:
Traditional bank loans
Small Business Administration (SBA) loan programs
Merchant cash advances
Invoice financing
Equipment loans
Business lines of credit
Business credit cards
And more
A loan can come in many forms, and discovering one that works for you means understanding the requirements and structure of specific loan products. You may find options with revolving credit, which entails borrowing cash up to a set limit or paying it off every month or letting it carry over. This is a flexible option that doesn't require reapproval time and time again. Or, you may want to look into installment loans, which will have regularly scheduled repayments or "installments."
Installment loans include three important factors when looking at repayment.
The amount of the loan
Interest rates
Lenght or term of the loan
You may also want to look into short term business loan options, as these have less stringent requirements for credit scores and offer short-term solutions for working capital, inventory purchases, or other purposes as well. Short term business loans last for between 6-24 months and can be a great option for businesses looking for cash flow fast.
Long term business loans are another term loan option that can provide larger amounts of capital compared to their short term counterpart. These also have the longest repayment period of up to 25 years, but there are some factors that business owners should be aware of. Long term loans require substantial time in business along with solid credit scores and credit histories — which means that it may not be an option for some small businesses.
What about collateral?
Some business loan options may require collateral while others will not. The language you'll need to be aware of is secured vs. unsecured business loans. Each of these has its own pros and cons to be aware of.
Secured business loans refer to funding that will require collateral. If you're unable to pay back the loan, a lender will take that specified collateral. It will essentially act as an insurance policy to ensure payback.
Unsecured business loans are those that do not require collateral. With that being said, there are some caveats. While most business owners will find that these small business loans are easier to obtain, they have higher interest rates than secured loans because they lack that insurance policy we mentioned before.
You can find small business loans at a wide variety of establishments — whether it's banks, credit unions, or the small business administration. However, as time has progressed — new avenues have popped up that business owners can take advantage of. Mainly, we're talking about online lenders who host a robust list of financing options with fewer requirements pertaining to credit scores and documentation which gives business owners a ton of flexibility and freedom when selecting a lender.
You're also able to find loans that are tailored to specific industries. Whether you're looking for loans for your auto repair shop, food truck, or even dental practice — you can find something that works just for you.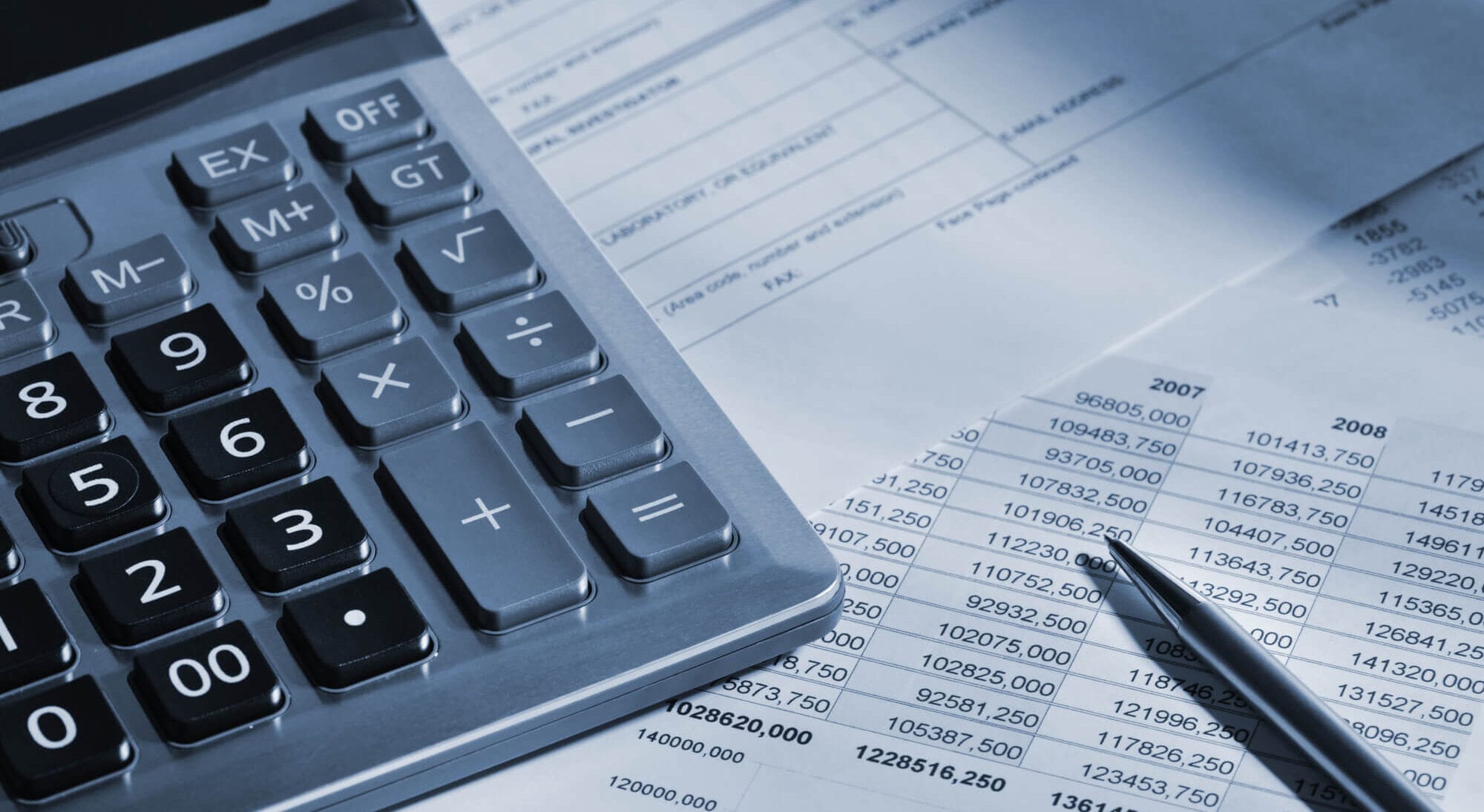 How to Get a Business Loan
So, you're ready to go on the business loan journey but you're not sure where to start. Well, luckily for you there are several options you can take to obtain financing, as there are now more institutions than ever before that offer loans to small businesses. Getting a business loan can be intimidating, but we're here to put your mind at ease and offer our guidance as to the best way for your business to get the funding you need from the right lender.
Calculate How Much You Need
The best place to start is by figuring out how much money you're going to need to borrow. When you approach a lender, they're going to want to know the amount that you require — and the worst answer you can give is "the most possible." Lenders are investors, which means they want to know that their money is in good hands. They're going to be in the loop regarding your company's goals and have a firm grasp on your objectives.
Along with this, you should also be able to give your lender a fairly detailed plan on how you will use the specified amount. Whether it's purchasing equipment, opening up another location, or simply working capital — you should know how much it's going to cost and what the effects will be on your business. We'd also recommend looking into how much the loan repayments may impact your budget down the line — as these can give your lender peace of mind as well.
Know Your Loan Products
After you've done some of the groundwork and determined how much money you're going to need, it's time to decide which loan works best for what your business needs. There are a ton of small business loans, so we understand that this can be a difficult process. However, it's an important piece of the puzzle that can save you a ton of time and energy — as making the wrong choice can seriously impact your business's future. Some of the most popular business loan options include:
SBA Loans
The SBA is a government agency that assists small businesses like you get access to the financing you need. Through their various loan programs, they offer guarantees to lenders that reduce risk — making them more likely to offer a business loan to a small business owner. It should be noted that the SBA is not the lender, but rather a partner. Getting a business loan from the SBA does require high credit scores and additional qualification standards to get approved, however, it's a great option to obtain a small business loan with great terms.
Equipment Loans
Many businesses rely on expensive machinery or equipment to operate successfully. This is especially true for construction companies or restaurants. If your business needs to purchase equipment, you may need assistance. Equipment loans give you the opportunity to use the equipment itself as collateral, while you're able to take cash out that you pay back through fixed monthly payments. You can find a ton of great equipment loans through online lenders, banks, or even directly from manufacturers.
Business Line of Credit
A business line of credit allows you to borrow up to a set credit limit, and pay back only what you take out. It's a great revolving credit option because as you repay the loan, funds open up again. Many business owners use business lines of credit for working capital or other operational needs.
Short Term + Long Term Loans
Both long and short term loans give you a ton of flexibility when it comes to finding a financing solution that works for your business. Depending on what you need the money for and your creditworthiness, you can weigh the pros and cons of these to options to determine which fits your goals.
Invoice Financing
This is a great alternative route to financing for businesses with outstanding invoices looking to get cash flow fast. You can use these unpaid invoices as "collateral" to gain access to instant cash flow. There are various factor fees and processing fees, but there is some good news. Through invoice financing, you won't have to worry about your credit score, as the non-paying customer is the one that is credit-checked.
Now, this is by no means a comprehensive list of all the small business loan options, lines of credit, or advances that you can obtain through banks or online lenders. However, it's a great sneak peek behind the laundry list of options businesses have, especially if they're struggling with their credit score or limited time in business in order to get the loan they need. You'll want to weigh the various pros and cons of each option, and determine which loan product works best for your business goals.
Be Aware of Credit Score
When obtaining a small business loan, you'll need to be aware of two types of credit scores — business credit and personal credit. These are important not only for actual qualification but also to help you narrow down your options, as new companies may not have enough time in operation to rack up significant business credit. Sole proprietors need to focus on personal credit scores — same goes for businesses looking to use personal loans for business.
However, seasoned businesses won't need to worry about personal credit nearly as much as business credit down the road, as this will be the focal point for many traditional and online lenders. Prior to going down the loan path, you'll want to get a business credit report to gauge how you're doing, and what options may be in your wheelhouse or out of your league. Even if you have bad business credit, it's good to know before you get too far into applications, as it can help you dwindle down your options.
Know Your Collateral
Collateral has a significant impact on how lenders approach loans for a small business, which means knowing the value of it is essential. Through collateral, you'll be able to get a loan easier and get better terms. Collateral can come in the form of equipment, invoices, vehicles, real estate, machinery, inventory — and more. You can also utilize personal collateral — although that comes at the expense of combining personal assets and business, which may not be an attractive option for all.
Get Your Documentation in Order
After you've determined how much money you need, which loan product works for you, have some insight into your credit, and know the value of your collateral (if applicable) — it's time to get your documentation together. Check with your lender and ask what information and documentation are needed to complete the loan application process. It's always good to stay ahead of the curve here, as it will save you from scrambling to locate important information. If you're considering going through a bank, just know that they have pretty strict requirements. You may be asked to provide:
Income statement
Balance sheet and cash flow statements
3-5 years of financial projections
Business bank statements
Business tax returns
Lease and business licenses
Written business plan
Look for the Best Terms
It's never a bad option to shop around for which business loan terms work for you. Whether it's by looking at your business bank's options or online lenders, there's no shortage of options when it comes to loan terms. Pay close attention to the annual percentage rate (APR), the total amount and terms of the loan, various fees, penalties, and how long it will take to obtain the business loan. Make sure that the monthly payments work with your budget so that you can repay the loan without issue.
Finally, It's Time to Apply
Alright, so you've done the legwork and now it's time to apply for a small business loan. Depending on which lender you've picked, it could take days, weeks, or months to get approved — so you'll want to plan ahead. Have all of your documents in order, as missing information can make the process longer than it needs to be. Read through the application package carefully and include all of the necessary documentation during the application. It goes without saying, but we'll say it. Make sure that you have the proper business credit or personal credit score requirements to obtain the small business loan, line of credit, or advance.
When Should You Apply for a Business Loan?
If you're wondering when you should get a business loan or financing solution, it's always best to do so before you need it. Now, this may not always be the case for everyone, as unforeseen business hurdles can create the need for quick cash flow. However, it's always good to stay prepared and try to map out the funding you'll need to be successful. Obviously, it helps to have some strong sales numbers, a healthy credit report, and a significant amount of existing cash flow to get approved, but that doesn't mean you're left behind if you lack those stipulations. There are certainly options that can be utilized for businesses that may not have the best credit or time in business.
So, when should you get a business loan?
Well, you'll want to make sure that it aligns with your objectives and plans for the future. We know it can be difficult to pinpoint the exact time that is right for your business loan — but here are some things to consider.
1. Purchasing Assets for Long-Term Growth
Whether it's buying expensive equipment, machinery, or even real estate — you may need to explore financing options that won't limit your current operational cash flow needs. If you decide to pay cash for these assets, you may limit your options. These are investments, which means that the long-term benefits will come back in droves, so a business loan can be a great tool to scale efficiently.
2. Expanding Your Business
A small business loan can be a great way to expand your business in a myriad of ways. Whether you're looking to purchase real estate to open up a second location, purchase equipment, hire staff, or grow to a larger space — you can utilize various financing options to get the job done. If you're scaling up and looking to grow, you're still going to need that precious working capital to keep operations running smoothly. So, finding loans that fit your objectives, whether from online lenders or traditional banks, can help you free up that working capital so that you have the money you need for day to day use.
3. Build Business Credit
For healthy businesses that utilize small business loans properly, it's a great way to build business credit. One of the best ways to do this is by using lines of credit to continually build upon your business credit. While it's possible to utilize personal credit for some options, the majority of solid small business loans will take business credit into consideration, and traditional lenders and online lenders can not only offer the mone you need but a solid foundation into your creditworthiness. Obviously, this is only if you pay back on time and the lender reports your payments.
Additional Options for Getting the Money You Need
Not everyone is able to obtain a business loan. Whether it's due to a less than stellar credit score, limited time in business, or any other issue — it's good to have some alternative routes on hand to get the money or loan you need for your small business.
A persona loan for business is usually far easier to obtain than their business-like alternatives. The downside is that the amount will be significantly lower with higher interest payments. Also, missing payments can really do a number on your personal credit score, and many entrepreneurs don't like to mix their personal and business finances.
Business credit cards are also a fantastic revolving line of credit options that can help build your credit score if used properly. These give you a ton of freedom and are a must for most businesses. You can utilize a business credit card for a wide range of uses that can help you reach the goals you want for your small business.
Individual lenders aren't available for everyone, as most people don't have rich friends or family members that can lend significant amounts of money. However, if you do have these options at your disposal, they can be a great option to get some of the cash you need right away. You should make sure to treat these as legitimate loans by drawing up a loan agreement and making the payments on time.
Get the Loan You Need
Your company can utilize a small business loan to your advantage, so long as you take the time to research and weigh your options carefully. Finding a loan that works for you does take some patience and attention to detail, as the right choice can be a fantastic investment — while the wrong choice may be damaging. Do the legwork and you'll be fine. Look out for products that fit your industry too! Whether you're looking for a loan for your hotel, a way to finance your medical practice or even a manufacturing company, you can find one that works for you.
Regardless of your credit score or time in business, you can find an option that works for your business.