Marketing your small business can become expensive, fast. Thankfully there are a lot of marketing tactics you can utilize that are free. One of those strategies is free online advertising sites for small businesses. Advertising sites offer free marketing that can be creative and use word-of-mouth-style marketing to spread the news about your business at no cost to you. Attracting customers is crucial to any entrepreneur, if you're a small business or just a startup. Whether you're looking to expand your following on social media or through local advertising, these free sites are the best place to get started.
Here are just a few reasons why small businesses should utilize advertising sites for free:
They're free! No cost means you can use that money elsewhere.
It's often localized advertising.
They offer creative ways to market your business.
Spread the news through word-of-mouth-style marketing.
Using social media can do a lot for the growth of your business.
Finding advertising for free isn't as complicated as you might think.
Many platforms offer advertising at zero cost to you.
1. Google My Business
Google My Business is the first place you should advertise your business for free. Once you're on Google My Business, your company will have the potential to be found daily by anyone searching Google. It also allows your physical location and phone number to link to Smartphone app users. Using Google My Business will help people quickly locate your business and contact you. It also lets you link your other social media channels too.
2. Citysearch
Register your small business and your location on Citysearch if you want to get promoted. Citysearch partners with Urbanspoon, MerchantCircle, Expedia, and other similar platforms. Citysearch has a mobile app, which allows users to access listings. If your small business is a bar, restaurant, hotel, or spa, you will definitely want to get on Citysearch to advertise for free.
3. MapQuest and Yext
MapQuest might seem like a thing of the past to most of us. Everyone is used to using mobile apps for directions instead of printed directions. However, MapQuest has partnered with Yext now to locate your business address and phone number. MapQuest's mobile app shows up with Google Maps, so it's still a great free resource for your small business.
4. Bing Places
Bing Places is the answer to Google's local business offering. You can even import your Google My Business listing into Bing Places. Bing makes it super easy for small businesses to advertise themselves freely. You can set up a profile and get verified, just like on Google My Business.
5. Yelp
Yelp reviews can make or break your business. It is one of the most popular sources for candid customer reviews. Asking your customers to rate you on Yelp can help to grow your credibility. If you consistently receive good ratings and reviews, your small business could take off.
6. LinkedIn
You may not have considered LinkedIn when thinking about free places for small businesses to advertise. But LinkedIn is actually one of the best places to advertise for free, mainly if you are engaged in business-to-business interactions. Make sure both you and your company have profiles on LinkedIn. If you are involved in freelance work, try using LinkedIn Profinder. Small businesses might also find some great resources through LinkedIn or other informative business blogs.
7. Starter Story
Starter Story is an excellent option if you're looking for other organic and free ways to advertise your small business. It is a site specifically designed for entrepreneurs to tell their startup stories. It's free to share your story and might raise awareness for your business in an avenue you hadn't considered before.
8. Crunchbase
Like Starter Story, Crunchbase focuses on startups, specifically high-growth startups and tech companies that need funding. However, there are no hard rules, and it's open to any business. If you are a business founder, you can set up a free profile. Crunchbase can give your small business credibility and help in finding investors. If you need help separating your business expenses from personal ones, check out our recent blog post for some tips on organizing your finances. Businesses that will benefit most from Crunchbase include:
Online businesses
Media or advertising companies
Ecommerce businesses
Consulting services
Tech companies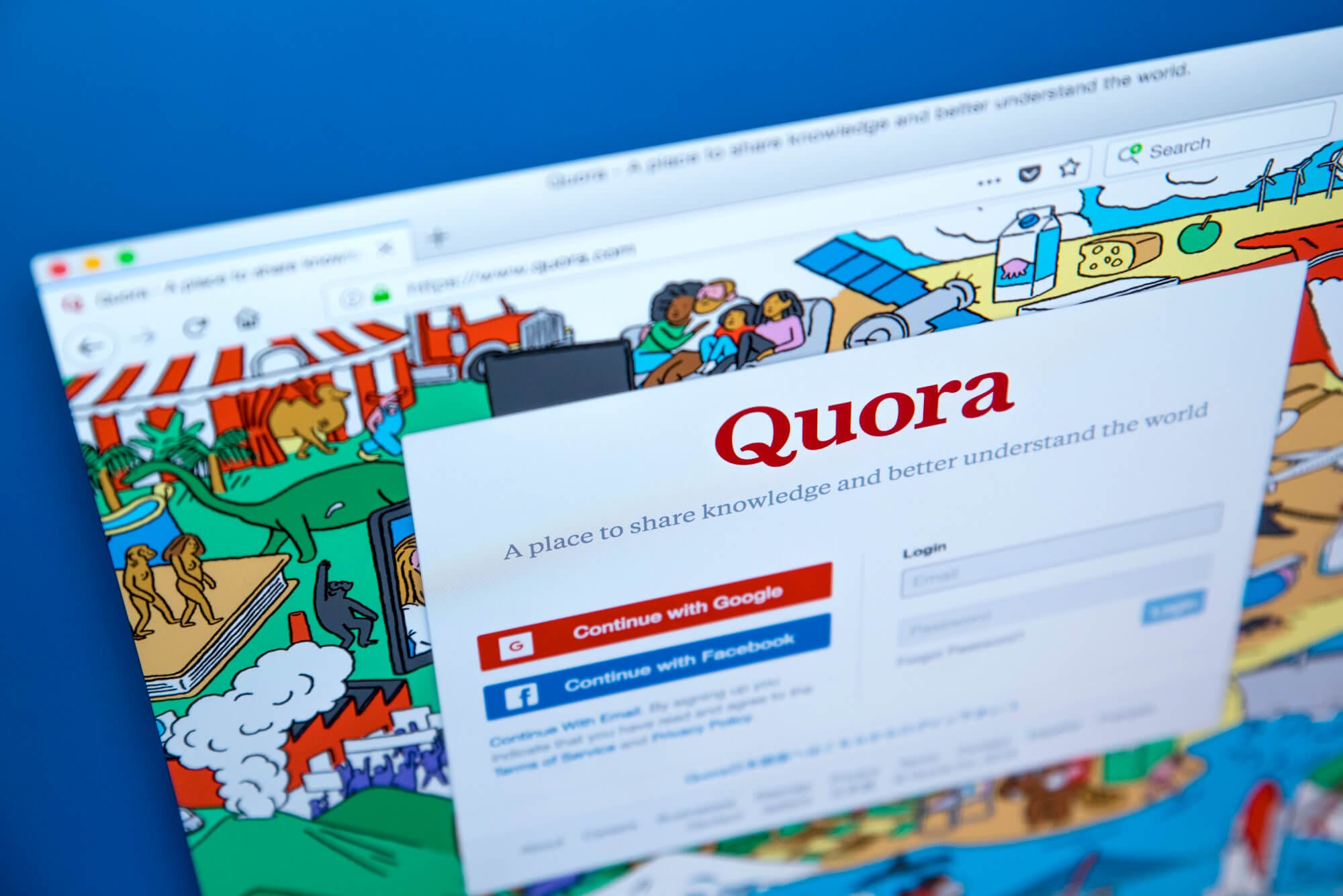 9. Quora
Quora is another out-of-the-box idea for small business advertising. If you've never heard of Quora before, it's a simple question-and-answer site. You might try finding questions relating to your business and reply to them with informative advice. When possible, link an article or blog post from your website to your answer. Engaging on Quora is a great way to organically draw traffic and spread the word about your business in a helpful way.
10. Manta
Manta is dedicated to small business interests, making it a great option to post your business for free. Register your small business on Manta, and it will appear in unique searches each month. The site receives new visitors very often, and it has one of the most thorough databases. Businesses are organized geographically and by industry. Manta is another excellent choice for free online advertising as a small business.
11. MerchantCircle
If you are hoping for a way to connect your small business with local customers and other businesses nearby, MerchantCircle is the way to go. It is a free network targeted toward small businesses, with marketing tools at your disposal. Through MerchantCircle, you can post business blogs and boost your listings, all to market your business for free.
Social media might seem like an apparent free marketing tool for small businesses, but it often gets overlooked in favor of other marketing efforts. In this day and age, don't miss out on it. Social media has the power to promote your business to new and local audiences and grow a following for free. There are a variety of platforms small businesses can use. You don't have to be on every platform, but should try a few that will cater to your target audience. Here are the social media sites to consider for free marketing as a small business:
Facebook: create a page for your business and invite others to like the page.
Pinterest: an easy way to share images from your website for organic website traffic.
Instagram: great for brand awareness and ideal for any visual or creative company.
Twitter: the best platform for establishing yourself as a thought leader.
YouTube: the place to publish how-to videos or other helpful content about your business.
Facebook, Pinterest, Instagram, Twitter, and YouTube
Ease of Free Advertising for Small Businesses
Advertising your small business doesn't have to take up all your budget. If finances are tight, utilizing all of these free online advertising sites to market your business can help you grow organically without spending a penny. A lot of traction can come from advertising online, whether through Google My Business, social media, or one of the story-sharing sites. Marketing plans don't need to be complicated or expensive to be effective, especially for small businesses.