Construction contractors oftentimes are looking to expand their construction business with construction equipment. Construction contractors need heavy equipment and tools to complete a specific customer's job or to be able to bid on certain jobs. Whether purchasing used or new equipment, you need the money to purchase the right equipment to expand or replace worn-out equipment.
Choosing to lease or finance may be the best decision; not only is applying for construction equipment financing easier than you think, but several great construction equipment financing options are available to fit your construction business's unique funding needs. This article will also discuss 6 reasons construction companies need to consider equipment financing as an advantage.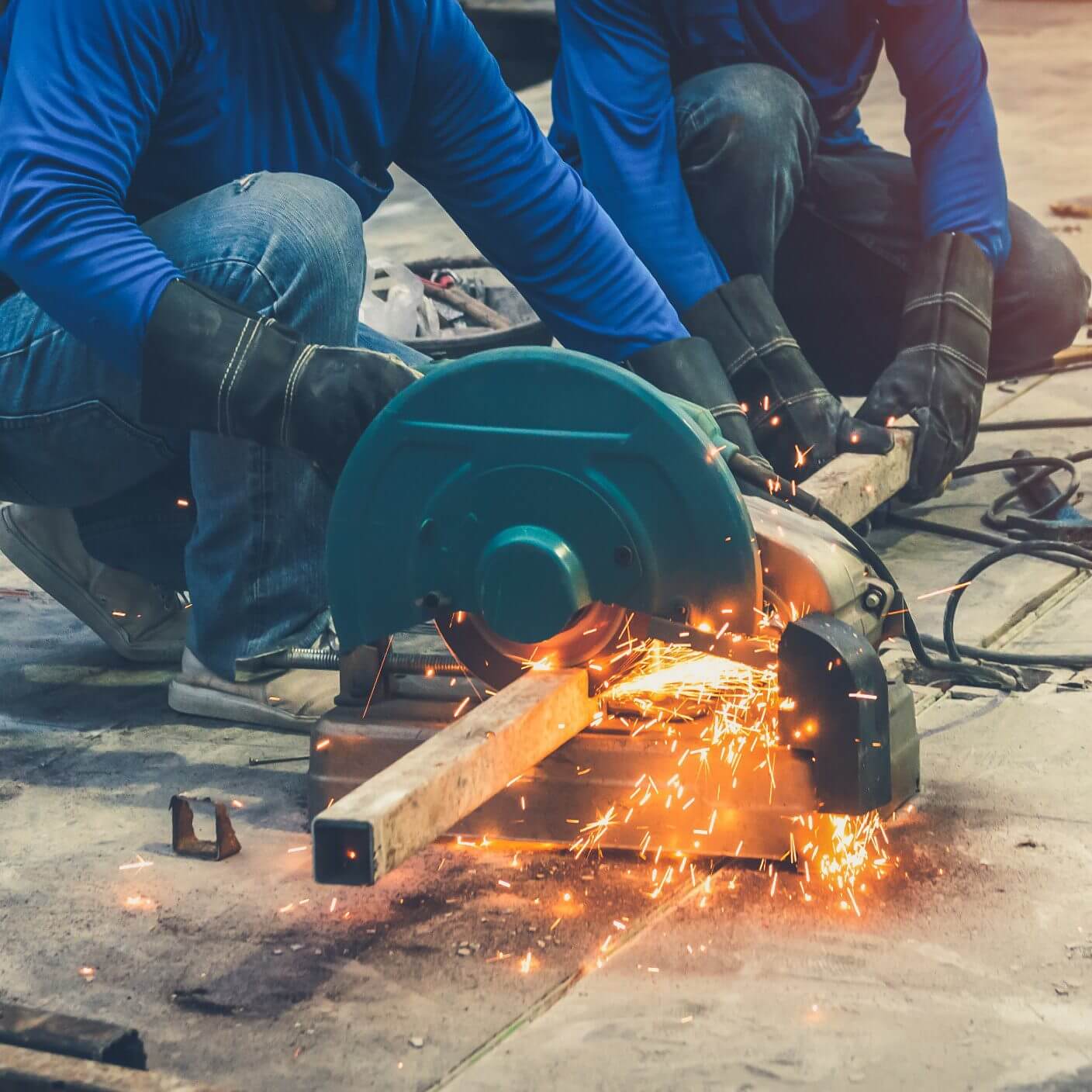 Flexible Construction Equipment Financing Solutions
Proper equipment is essential for any construction contractor's business to succeed. Acquiring construction equipment financing for purchasing heavy equipment can be costly. Construction contractors can use their cash reserves to pay large sums up-front or to finance by smartly utilizing various construction equipment financing options. Instead of paying hefty prices all at once, construction contractors can extend payments for new or used construction equipment over time, thanks to various options to finance.
Financing Options for Financing Heavy Equipment
Funding options typically cover nearly every piece of construction equipment in the industry, including heavy equipment, standard construction business equipment, and operating construction equipment. As a result, construction businesses can take advantage of these financing solutions.
The following is a list of financing options.
Heavy Equipment Leasing
Heavy Equipment Loans
Working Capital Loans
Short-Term Business Loans
Long-Term Business Loans
Business Cash Advance
What is Heavy Equipment Financing and Leasing?
Several flexible funding solutions are available for construction companies looking to borrow money for equipment. Construction equipment financing is centered around the use of the construction equipment as collateral to secure the equipment purchase and financing.
Equipment leasing and financing are especially beneficial for small businesses with little to no other collateral available other than the construction equipment for the funding.
Construction Equipment Leasing
A subset of equipment financing is heavy equipment leasing or rent-to-own programs. Similar to car leasing programs, this type of leasing allows a company to make payments on equipment rentals through a leasing company. Instead of paying thousands of dollars in upfront costs, leasing allows construction companies to benefit from purchasing construction equipment without depleting cash on hand.
Highlights of Construction Equipment Financing
Minimal Paperwork Required
All credit accepted from excellent to poor credit
Funding in days, not weeks
Repayment Terms from 2 to 5 years
Affordable Monthly Payments
Finance with down payments starting at 5%
Benefits of Construction Equipment Leasing & Financing
New and or used construction equipment can cost tens of thousands of dollars – a price too high for many companies to pay upfront. Financing allows business owners to free up cash flow and benefit from equipment financing tax incentives.
No matter the size or price of your construction equipment, it's important to consider a smart financing option to cover your costly expenses.
Requirements for Construction Equipment Financing
 The good news is that when securing heavy equipment financing for your construction business, the finance requirements are flexible, and you'll need to provide less documentation than traditional business finance options to gain lender approval and funding.
Easy online application
3 months' Business Bank Statements
Construction Equipment Invoice from Seller
Down Payment
Additional stipulations may be required
Learn more about eligibility requirements for equipment finance options through AdvancePoint Capital – your go-to financing company.
Alternative Construction Equipment Financing Options for the Construction Industry
The construction industry requires specialized equipment to complete projects effectively and efficiently. However, purchasing or leasing equipment can be a significant expense for small businesses.
Alternative equipment financing options can provide a cost-effective solution, offering flexibility and manageable repayment terms. Below are some of the best alternative construction equipment financing options available to small businesses in the construction industry.
1. Short-Term Small Business Loan for Construction Companies
Short-term business loans (working capital loans) are financing options that provide a fixed amount of money with a fixed cost, paid back over a term from 6 to 18 months. Short-term equipment loans are easier to acquire and approve than traditional long-term loans, and working capital loans are an excellent finance option.
Highlights of Short-Term Loans:
Excellent to poor credit score considered. No minimum credit score.
Loan amounts as little as $10,000 up to $500,000
Lower monthly or annual revenue requirements than those of traditional loans
Fast and simple application process with the same day to next-day funding
No down payment is needed when you finance equipment purchases
Flexible use of money for business purposes
2. Long-Term Construction Equipment Loans
A long-term small business loan is defined as 2 years or greater in repayment length. Long-term small business loans offer a fixed lump sum upfront that's repaid over an extended period, with the costs based on a principal and interest rate. This equipment loan is popular with construction businesses wanting to expand their operations.
Highlights of Long-Term Business Loans:
Rates: Competitive rates. Interest rates start treasury index plus 1% to 2.5%; currently, 5.5%
Terms: 2 to 10 years
Fees: Origination fees are 0% to 3%
Payment: Monthly or bi-weekly payment options
Lender Credit Score Requirements: All types considered; good to excellent preferred
3. Business Cash Advance
While technically not a loan, a business cash advance allows you to leverage future sales for instant cash flow. Your eCommerce business can offer up a fixed percentage of overall sales for fast access to capital. This is an excellent option for E-Commerce businesses that lack creditworthiness but need cash now.
Highlights of Business Cash Advance
Rates: Factor rates from 1.09% up to 1.45%
Repayment Terms: No term limits. Payments continue until paid in full based on specified percentage collection methods and depend on future sales.
Fees: Origination fees that range from 0% to 5%
Payments: Weekly or daily payment options
Credit Score Standards: Poor to excellent accepted; All considered.
Minimum Monthly Revenue: $10,000 per month
Processing Time: Same-day to 24-hour funding
How Equipment Loan Benefits the Construction Industry
1. Financing Equipment Made Easy
Financing equipment is necessary for the construction industry to grow and add customers or take on additional jobs. When you need a specific piece of equipment for a job and are looking to finance equipment, you don't want to struggle with a lengthy, time-consuming process. You want to move the business forward quickly when financing equipment.
Thankfully, construction equipment financing applications are easy to complete with an efficient turnaround time. When it comes to financing equipment, the primary factor in how the process works is the price, determining if it's a "small ticket" or "big ticket" purchase.
a. Small Ticket Heavy Equipment Financing and Leasing
The process is relatively quick and easy if you want to finance equipment up to $200,000. In fact, it can often come with a short turnaround time so that you can access what you need when you need it. The requirements from above apply to this situation because they impact how fast the application process goes.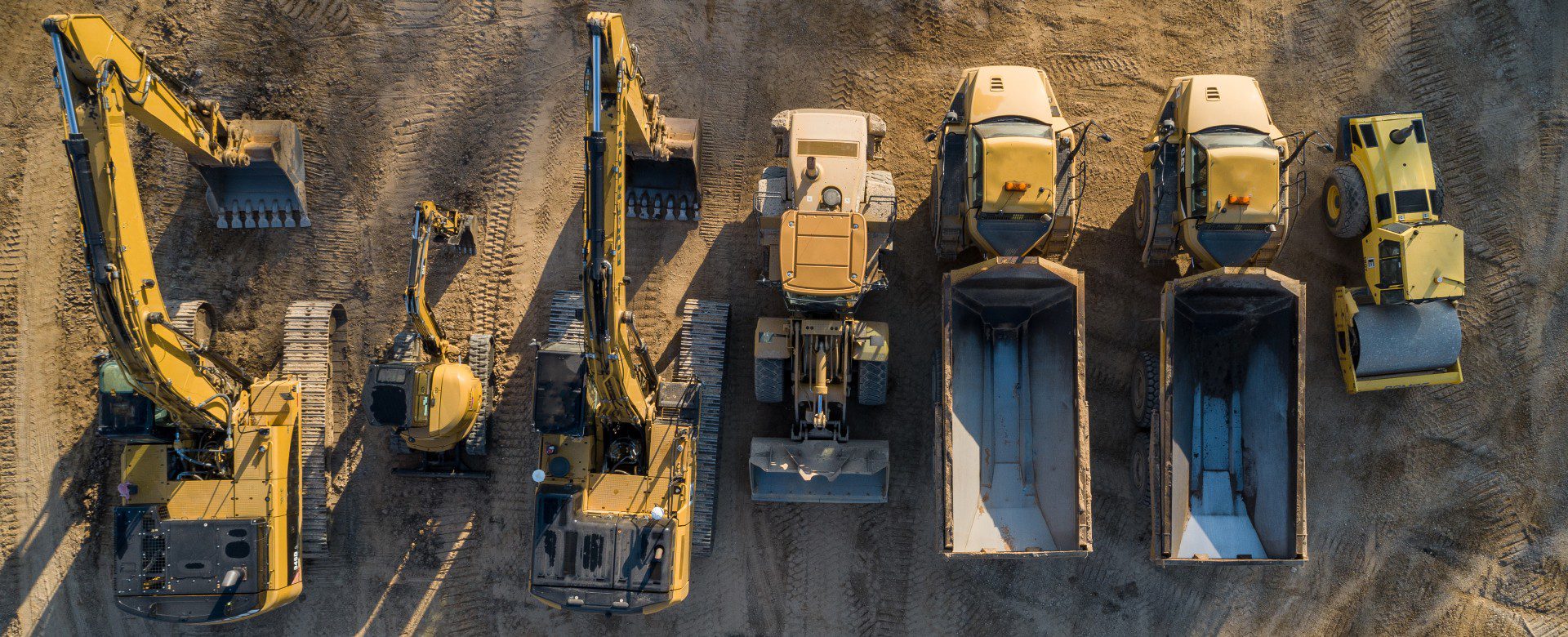 b. Big Ticket Heavy Equipment Financing and Leasing
The financing process gets slightly more complicated when you're looking to invest in equipment over $200,000. Simply provide more information to the finance institution, and remember that you can also use the equipment as collateral. The process may take a bit longer than small-ticket purchases, but as long as your business fits the finance requirements, you'll get access to the equipment funding needed in a short period.
2. Increase Working Capital
Since most construction businesses occasionally experience cash flow shortages, it's vital to have working capital loans to leverage instead. This finance option allows businesses to rely on equipment financing options to prevent the drain of cash reserves needed to cover all additional expenses.
3. Stay Up-To-Date With the Best Construction Equipment
Technology is constantly evolving, so businesses must also make modifications to stay current. By utilizing business financing solutions, your company can access the latest equipment required to perform at a top-tier level and replace worn-out equipment. New, state-of-the-art equipment comes with outrageous upfront costs, so it's wise not to purchase outright with cash flow. Instead, select a financing option that suits you, and you can leverage the new equipment as collateral by choosing to finance it for funding.
4. Free Additional Lines of Credit
Instead of applying for a large business financing option to cover construction-related expenses, an equipment loan restricts the borrower to only using it for heavy construction equipment. This ensures that there isn't a working capital shortage without another finance option available. If a working capital shortage occurs and your company already has an equipment lease, you can apply for a business loan for additional funding and not be over-leveraged.
5. Explore New Equipment Tax Savings
Use tax incentives to your benefit by thoroughly understanding the tax laws surrounding the finance of company equipment. For example, part of your agreement to the terms listed by the leasing finance company is that you'll pay monthly payments with added interest on your construction equipment.
a. Tax Deductible Incentives
Did you know that the interest you pay is usually tax-deductible, which can provide tax savings? However, the tax benefits don't end there since some finance lease agreements allow you to write off the equipment lease payment as a business expense. Consult your tax advisor to ensure your construction company gets maximum benefits from equipment leasing finance programs.
6. Expense Planning
After deciding to apply for construction equipment financing, you can incorporate your monthly payments into your company's overall expense planning. This option allows you to start making a profit using your updated equipment, so there is a decreased likelihood of downtime and significant financial dips. The same cannot be said when purchasing costly equipment outright. To keep your business secure, you must balance adequate cash flow and working capital by choosing to finance equipment.
a. Budget With Confidence
To keep your business functioning at maximum capacity, you need a concrete budget plan to avoid cash flow shortages, formulate invoice programs, regulate equipment repairs and purchases to avoid issues with worn-out equipment and monitor all additional monthly expenditures. Then, depending on your chosen equipment financing, you can add the monthly payments to your essential lists.
Frequently Asked Questions
How long can you finance construction equipment?
The repayment length will depend on the business equipment, financing option, business credit, and profile. Equipment leasing is typically 2 to 5 years.
How hard is it to finance heavy equipment?
Financing equipment has become easier to acquire with the advent of new business funding options.
What is the average interest rate for an equipment loan?
Not trying to avoid the question, but interest rates vary wildly in the construction industry. Equipment type, age, condition, creditworthiness and ability to repay will impact offers greatly. Rely on the term sheet or quote and make sure you compare offers.
Apply for Construction Equipment Financing Today
If you're looking to grow your construction business and add customers, consider an equipment leasing and financing provider like AdvancePoint Capital to offer funding solutions and provide you with the tools necessary to make a good finance decision. We have a long history of providing equipment financing to contractors and the construction industry.
Get a quick quote to cover new construction equipment today and keep competing with the ever-changing construction industry.