There are plenty of crucial elements to your business finances working together to contribute towards your goals. Whether it's delving into balance sheets, managing your business budget, tracking expenses, and more — your business finances need to be handled with care and attention to detail.
One of the most important steps an entrepreneur can take is opening a business bank account. Not only will this help separate personal finances from business finances — but it will also help with tax payments, safeguarding cash flow, open up doors for debt financing, and so much more. We're going to dive into the many reasons why opening a business savings account can put you in a position to achieve your goals.
Why You Need a Business Savings Account
Unforeseen Emergencies
Life is unpredictable, and business is no different. Just like with your personal expenses, safeguarding some business capital for unforeseen emergencies is an important financial play. The recommended amount of business savings is roughly three to six months of capital. This cash can be used to keep up operational needs in case of unplanned hurdles and can be used for:
Rent
Payroll
Online tools
And more
Having this emergency business savings on hand can prevent any shutdowns in case of unexpected events or slow seasons. These funds should be liquid and easily accessible — which means your business savings shouldn't be mixed in with investments or projects.
Business Taxes
Starting a business and making significant money can be a great feeling, but all too often, business owners forget all about tax season. Position your business savings account to help with unforeseen emergencies and tax season so that your quarterly or yearly tax payments can be taken care of without a hiccup.
Your accountant can help make decisions about how much should be put away into savings for taxes. However, a good rule of thumb is 30% of your gross income.
New Projects
Having some cash flow in a business savings account can be a Godsend when it comes to future project opportunities for your business. You can utilize this capital for business expansion or endeavors that could help you get closer to your goals.
This is one way to avoid business debt (which we'll cover later on in the article), and you can utilize these funds for PR, marketing, new hires, and more. Think of it as insurance for possible growth!
Protect Your Capital
The capital you use in transactions can be a juicy treat for bank account fraud or hacks. A business savings account can keep this cash safe and protected as it won't be utilized with vendors or other purchasers. Additionally, you'll have FDIC protection as most business bank accounts throughout the country come equipped with these safeguards in place.
So, keep your cash flow safe and secure by keeping it in a business savings account. Plus, if you're looking to get a loan or financing from your bank, you'll have an established banking relationship to help you get approved.
Earn Extra Cash
Your business savings account will accrue interest, which is essentially letting your money generate more money. Cool, right? Well, research and take a look at various bank options for a business savings account, and you'll be able to take advantage of interest so that your money can work for you.
We'd also recommend researching various bank options for:
Minimum balances
Transaction limits
Sign up bonuses
And more
Open Up Financing Options
While having emergency funds for projects, expansion, and working capital are great, a business savings account can also provide lenders with the documentation needed to get approved. This is especially true when we consider some of the more stringent financing options such as SBA loans or long-term business loans.
A business savings account can also be used to purchase or replace equipment vital to your operation, even if you have bad credit. This is especially true for industries such as:
Restaurants
Healthcare
Industrial
Emerging technology
Agriculture
And more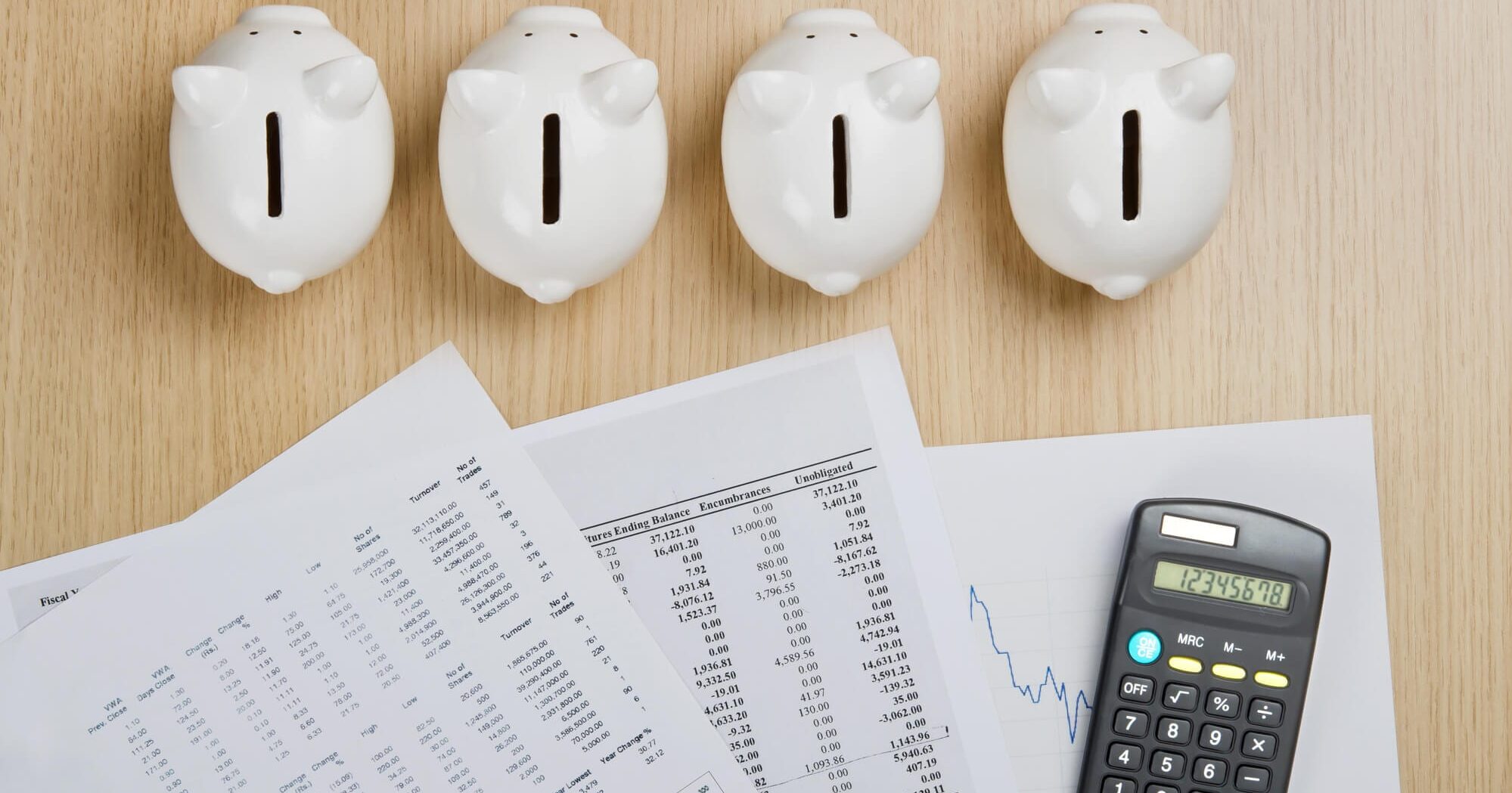 Quick Questions About Business Banking and Savings Accounts
So, you're probably on board with the idea of a business savings account but still have some underlying questions. Don't worry; we're here to help.
Should I have more than one business savings account?
You've probably heard that separating assets is an important step, so you may be wondering if having more than one business savings account is a good or bad idea. To be honest, this can be subjective — as not all business owners want to juggle multiple savings accounts for their business. With that being said, separating accounts by purpose can help with organization. You may want to have a business savings account for taxes and another for potential future projects.
How much should I save in my business savings account?
While there's no "one size fits all" number here, a good rule of thumb is you should put away at least 20% of your business income in savings. This should be a sufficient enough sum of capital to help with emergencies, future projects, or other company needs. Investing some of your business funds can also be a productive step, depending on your stability.
Automatic transfers to your savings can help with a lot of the numerical headache. Speak with your banking professional and they'll be happy to help set up these transfers so that your business savings account is healthy.
When's the right time to open a business savings account?
When it comes to safeguarding your company's future and separating your personal finances from the business — there's no time like the present. Opening up a business savings account can help you succeed in both the short and long-term.
Start Saving Today
Opening a business savings account can take some research, but it's well worth the investment to safeguard your capital and set your business up for success. Owning a business means protecting your finances and safeguarding your company from unforeseen issues — and a business savings account does just that.