The U.S. is a country known as the land of opportunities. No matter who you are or where you're from, you can start your own business and build your own wealth; all you need is a can-do attitude and an entrepreneurial spirit. Despite the potential to develop a thriving business, not all ventures succeed. No one launches a business expecting it to fail, but the road to success is littered with bureaucratic and legal roadblocks that complicate even the best of plans. With this in mind, when starting your business, an essential factor to consider isn't simply how to start a business but ensuring your business will prosper.
The best way to ensure you're set up for success is to hire a business lawyer. They'll help you navigate all the intricate processes and behind-the-scenes work that can tear a business apart if neglected or not done correctly.
Why Do You Need a Business Lawyer
Of all the types of lawyers, if you're starting a business, you've got to hire a business lawyer. Whether you realize it yet or not, running a business is complicated, and a trained lawyer will ensure every aspect of your endeavor is set up properly and will work in your favor.
They're trained in the following:
Asset Transactions
Buy-Sell Agreements
Contracts
Employment
The formation, Record Keeping, and Reporting
Insurance
Mergers and Consolidations
Not-For-Profit
Pension and Profit Sharing
Purchase and Sale of Small Business
Real Estate
Stock Purchase and Transfer
8 Reasons Why You Should Hire a Business Lawyer
Navigating the legal landscape can be challenging for small business owners. From contracts and agreements to employment law and intellectual property, many legal issues can arise while running a business. Hiring a business lawyer can provide valuable guidance and support, helping you to avoid costly mistakes and protect your business interests. This section will explore eight compelling reasons to consider hiring a business lawyer for your small business.
1. Establishing Your Business
Particularly in a business's initial setup stage, you need to know what designation makes the most sense, which can be difficult to parse out on your own. Some questions you should consider are:
Is a corporation best? If so, what type?
Are you the sole owner, or must you form a partnership?
Do you have a charitable cause?
Do you count as a non-profit?
If you can't answer these questions, talk to a business lawyer. The way your venture is labeled defines your legal and monetary requirements. Adhering to these requirements is one factor that dictates your business's success or failure.
In addition to establishing what sort of entity is the best fit, most states require you to register your business and acquire proper licensure. Consulting a business lawyer will be necessary if you aren't well-versed in registration and licensing.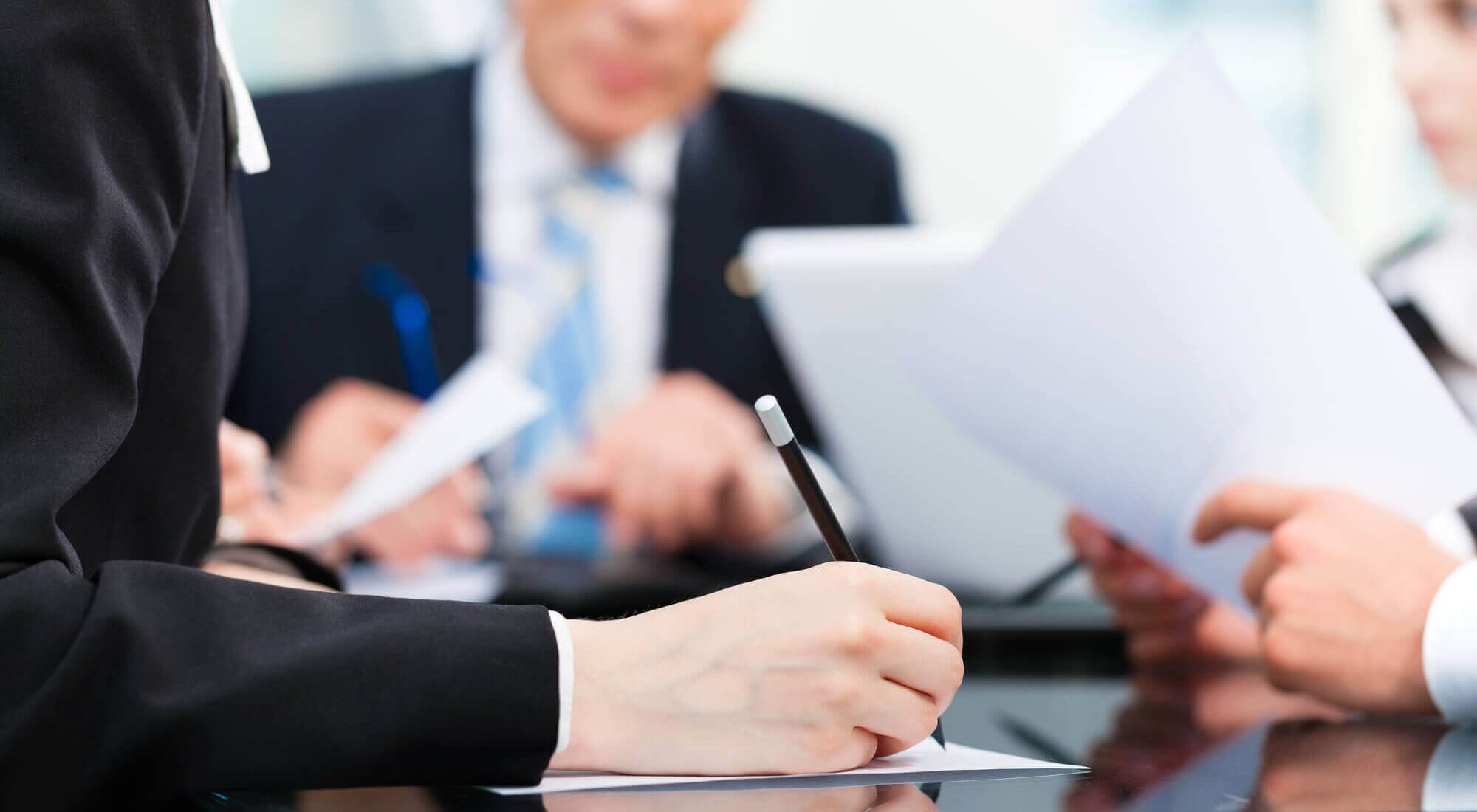 2. Contracts and Agreements
Contracts and agreements are made for various reasons. Whether you form agreements between partners and investors or sign external contracts, you've got to know all the legal implications before you sign your life away. How much will you benefit? Do you fully understand your obligations? Business lawyers spend years studying contracts and agreements; confusing legal jargon is a second language.
3. Taxation
Different businesses are taxed differently. What affects your taxation?
Type of business
Industry
Tax deductions available to you
Tax computation is famously complex, especially for a business, because there are many moving parts. Avoid surprises from the IRS and consult a business lawyer about your taxes.
4. Risks and Liability
As your business grows, so does your liability. More people get involved, your decisions have a greater impact, and risks increase. You need to know your personal liability to your business ], so you aren't met with surprise lawsuits or other devastating outcomes.
5. Finances and Capital
Finances and funding can be extremely complicated. The loans and access to the capital your business qualifies for depend on your label. There are several small business loans to choose from, but if you're a non-profit, you can access several other loan types. Navigating the numerous ways to access capital alone can be confusing, especially if you're strapped for time and don't know what you're doing.
6. Lawsuit Mitigation
Having a business lawyer on hand is the best way to prevent lawsuits. You're in trouble if you don't have a lawyer, and you don't call an attorney until you've been sued. A great lawyer can reduce charges at this stage, but there's no guarantee they can protect you entirely. Keep a great business lawyer on hand to protect you and ensure your organization is in perfect order.
7. E-commerce and Business Across State Lines
If your business is E-commerce based, you need to know what it means to do business across state lines. Just because your business is established in one state doesn't mean those rules apply to transactions nationwide. Some businesses must be registered or licensed in each state where they do business. You also need to be aware of your legal responsibilities to online customers. What are your obligations? What are your protections?
8. Protect Intellectual Property
If your business sells a new product or service, or your field is creative, and you're designing new things all the time, you must legally ensure your rights to your own ideas. Until you do so, they aren't your property and can be taken by anyone for their own use. If someone else beats you to patent your own idea, they'll own it instead of you. A business lawyer can help you file patents and care for your intellectual property issues, so you can focus on creating new ideas and growing your business.
How a Business Lawyer Can Help With Your Business
A business lawyer can help you protect and grow your business in ways you probably never realized. From starting your business to selling it, an experienced lawyer will look out for you and your interests. However, if you need funds, talk to our team of experts at AdvancePoint Capital. We can help you apply for the right loan for your situation. Whether you have good or bad credit, or need capital now or later, talk to your lawyer about working with AdvancePoint Capital. Visit our website to learn how our process works and get a free quote so that you can achieve your American Dream today.