Small business owners nationwide look at their business as an extension of themselves. For restaurant owners, a restaurant is not just a business that generates profit but is the restaurateur's passion and inspiration. Most chefs and restaurant owners desire to create a place where food pleases the palate and cultivate an establishment that makes for a great experience. But with that passion comes a constant need for innovation and change to maintain relevancy in a very competitive industry.
For many restaurants, revamping the menu, enhancing the experience of the restaurant itself, preparing for unexpected business expenses or an emergency all require a plan for business funding like working capital loans. There is little doubt that cash is needed to avoid negative working capital and provide a financial safety net to stay afloat.
Let's walk through what to consider as a restaurant owner in need of working capital, so you can be knowledgeable and ready to execute that plan when the need to access enough capital arises.
Identifying the Need and Purposes for Your Restaurants Financing
Let's start with the working capital need. What is going to be enough capital?  Believe it or not, your goals and or "need" often will drive what business funding products will work best for your working capital needs. Why do many restaurants have negative working capital? How much working capital do restaurants need? Since restaurants are complex businesses that have to address many different needs. Identifying the "need" will lead you to what is enough working capital.
With that said, let's look at the top six reasons for needing working capital for a restaurant:
1. Operating Expenses for a Restaurant
Restaurants are capital intensive. One of the most popular reasons a restaurant needs money is working capital. Working capital is the most common request by far because a restaurant's cash flow constantly fluctuates due to seasonality and special events. Some months are stronger than others, and many times, additional capital is needed to get through without going negative in cash flow for operating your business and covering expenses, liabilities, or bills.
2. Marketing Campaign Strategy, Business Growth, and Expansion for a Restaurant
Advertising is always a necessary cost to get your message out there and keep the customers coming in. You need advertising to build a customer base and increase traffic. Without customers, there is no restaurant, no matter how good the food is, because competition is fierce. Internet marketing has become essential, with mobile smartphones playing such an influence on advertising. There's always a need for search engine optimization (SEO), Google Pay-Per-Click (PPC), Yelp, OpenTable, and other essential internet strategies to gain an advantage.
Your website must be fully functional and up to date to accept reservations, take an order, or advertise a special offer for customers. Not to mention the old-school advertising methods that may work, like door flyers, paper ads, mailers, or radio advertising, to name a few. Customers change behavior, so what worked the past year may not be effective now. Working capital loans can pay for this money requirement to maintain or increase the restaurant's customer base.
3. Constructing, Remodeling, or Decorating a Restaurant
I don't think I need to educate you about the costs of redesigning, redecorating, or construction and remodeling; that's a whole other topic in itself. Restaurants are always trying to remain relevant in the customers' eyes, so the experience at the restaurant itself will always need tweaking or, in some cases, a total re-design.
Working capital loans can help you redecorate, renovate, make capital improvements, or expand operations. These actions indeed require capital, so having access to money is usually necessary for most restaurant construction projects.
4. Repair or Replace Equipment for a Restaurant
Maintaining or, in some cases, replacing kitchen equipment is one of those unavoidable costs, whether it's expected or not. As you may know, this can be expensive and run in the tens of thousands of dollars. There's little doubt that working capital is required to meet this need for specialized restaurant equipment.
5. Point of Sale or Technology Upgrades for a Restaurant
In the last couple of years, this area has had many innovations in the restaurant industry. Many new technology systems and point of sale (POS) terminals improve service levels and work efficiencies within the restaurant. Although they can make a difference, the costs can be a hefty price tag and cost tens of thousands of dollars, requiring significant working capital. These expenses are not the ones to take shortcuts with, as they can be the lifeblood of your restaurant operation and the key to your continued success.
6. Inventory
A restaurant may need additional Inventory for special occasions, special events, or seasonal business activities.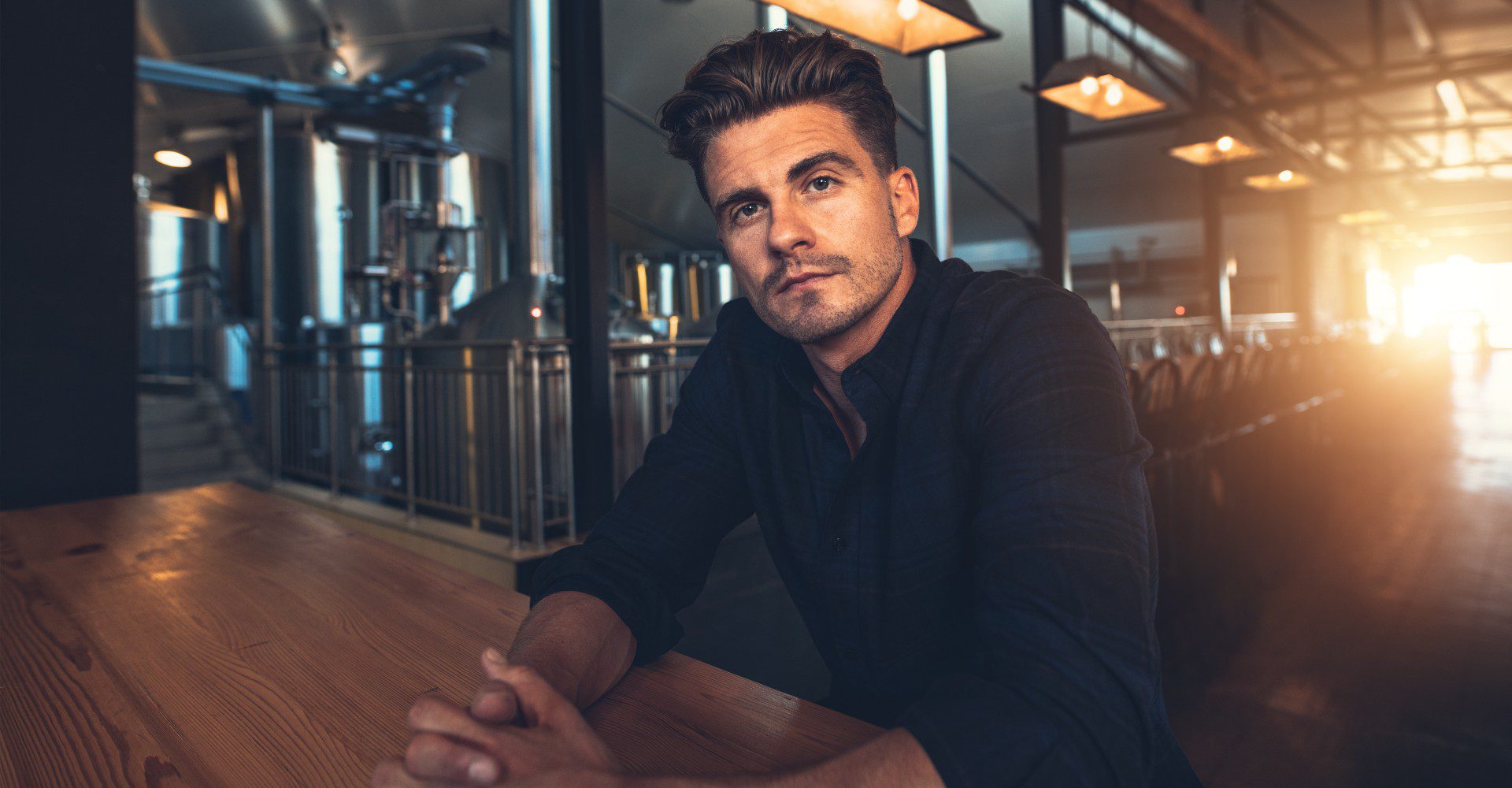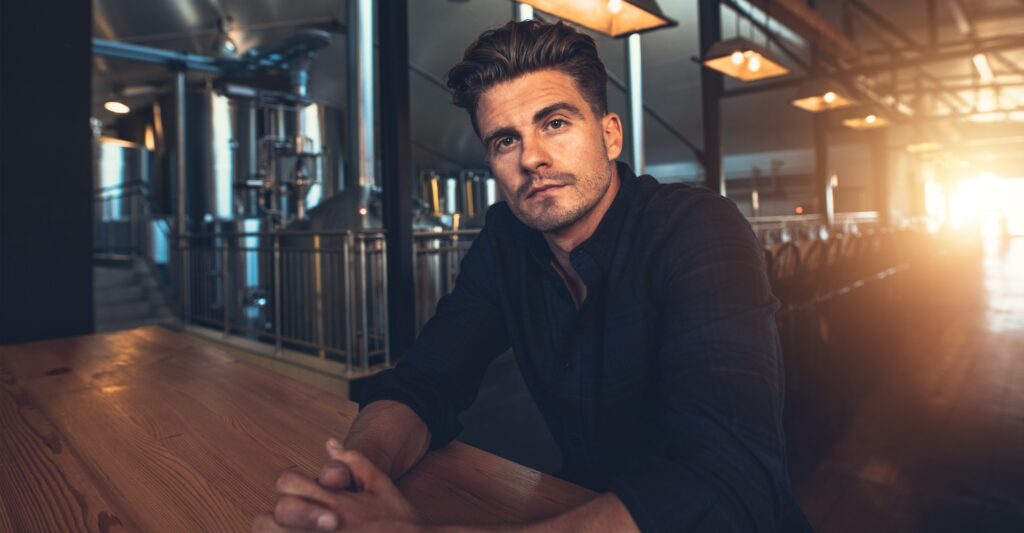 Choose the Best Financing Options for Your Restaurant Based on Your Needs
Once you have identified your restaurant's need for capital, the next step is identifying the best way to find business funding for a restaurant that best suits working capital loans. No one business funding product fits all needs or use of fund demands. Most restaurant owners don't have resources like angel investors or a lender available to provide access to working capital loans that fund operations.
Funding for Working Capital: Top 6 Restaurant Working Capital Loan Options
SBA Loans for Your Restaurant
SBA Loans (Small Business Administration Loans) are made through banks, credit unions, and other lenders who partner with SBA by originating those loans and then backed by SBA, which provides a government-back guarantee on part of the loan to reduce the risk on the part of the partner.
SBA loans have the best all-around terms with multi-year terms, low interest rates, and monthly payments. Due to the long-term nature of the products, more capital is available than other funding options. Unfortunately, they are also tough to get approval due to a lengthy process, multiple steps that can take months, high credit requirements, stringent working capital ratio, several financial statement requirements, and collateral standards. If you fit into the box, this product has no equal when it comes to a multi-year loan when in need of capital.
Business Line of Credit for Your Restaurant
Business lines of credit provide flexibility, with access to working capital as you need it, unlike a business loan with a fixed term with a fixed amount that you accept. This product provides a credit limit but an ability to draw as little as you want at a time, when you want, up to that limit and only pay interest on the outstanding principal.
Business lines are great for short-term working capital needs. Most business lines of credit are offered by the bank the owner is using for their banking, but again, like SBA loans, banks have high credit standards, lengthy processes, and high financial statement requirements. What you did last year will matter to the bank.
Small Business Loan for Your Restaurant
Working capital loans with a fixed term are called small business loans with both long and short-term options. Short-term loans in business funding refer to loans with a duration of fewer than 18 months. These types of loans are not backed by the SBA but are another working capital option. They tend to have higher costs than the SBA, but approval is much easier. Business term loans are based on principal and interest, with term lengths ranging from six months to five years.
Due to the longer terms of term loans, more capital is available than other options. Usually, this product is used as an alternative to SBA Loans. Expect high credit standards, financial statement paperwork to include business tax returns, but answers in 1 business day instead of weeks or months. Rates and terms vary greatly, so you do need to do some shopping. This option is a great way to access a working capital financing alternative.
Equipment Financing for Restaurants
Equipment financing is typically available for purchasing new equipment and uses the equipment as collateral to offer multi-year financing with typical terms of up to 60 months. Strong personal and business credit will be required for this product, but they can be obtained very quickly, in some cases the same day.
Business Credit Cards for Restaurants
Business credit cards are probably the most popular product on this list. As you may know, this product essentially is the same as a personal credit card because it is revolving, but there may be more features and benefits for the business. This product is not considered a working capital loan but a revolving line, but this working capital funding solution still undoubtedly fulfills similar needs.
It's an easy process when selecting options, and you only pay interest on principle and offer instant access to the money when needed. You may be able to have more than one credit card at a time for your restaurant as well, depending on how much working capital you need. Whatever it takes to keep your restaurant working.
I recommend that everyone have one for their working capital needs, but do your homework to find the best terms and options for you. I suggest the following comparison sites to check out what's the best credit card for your needs;
Alternative Business Funding Options for Restaurant Working Capital Needs
Although it has been around since the 90s, alternative business funding is a relatively new product to businesses in need of money. The increased popularity of these products springs from the financial crisis of 2008. These products support the underserved small business market, which is often in need of capital. Unfortunately, banks usually can't approve underserved businesses due to credit and financial statements that don't show enough gross sales, debt to income, or profits in general.
Business Cash Advances (Merchant Cash Advance)
Merchant cash advances or future receivables purchase and sale are not a small business loan but an advance made by selling a portion of the business's future credit card sales at a discount to a funder in exchange for immediate cash. This product offers flexible timeframes to repay with estimated times of 4 to 18 months. Weekly or daily payments that are a percentage of the monthly deposits can be made if businesses have low bank account balances.
These products charge a factor cost or fixed cost, unlike principal and interest, and cost more than traditional financing. But the good news is it allows for low credit scores, limited credit history, and poor financial statements. If you need working capital to pay expenses and you can't get approved with other options, this may be a great choice when in search of money.
Alternative Term Business Loans
There are loans out there that have similar loose standards of a business cash advance, but they also typically come with higher costs than traditional business funding. They are loans but have terms from 4 to 18 months, with weekly or daily payments, and charge a factor cost or fixed cost instead of principal and interest.
Unlike business cash advances, these products often come with the exceptional feature of early pay discounts. They also have much higher approval rates than SBA loans or traditional loans providing greater access to money to satisfy your working capital needs. Also, unlike conventional loans, the good news is it allows for lower credit scores,  no capital, and below-average financial statements.
Although alternative business funding has higher costs than traditional lending, which requires, as a business owner, to look closer at the cost versus benefit/value of the money, I see a lot of value in these products for a restaurant if used for the right reasons.
Alternative business funding has really improved access to business working capital for restaurant business owners that, all too often, are turned away by banks, credit unions, and SBA lenders or brokers when they need money most. Without this product, a vast majority of small business owners wouldn't have access to capital at all.
Remember to do a cost versus benefit analysis before deciding on raising capital with this type of funding. Your qualifications will define your choices for financing restaurant working capital needs and business expenses.
Personal Credit
Credit is the best indicator of risk. Personal credit scores matter greatly for business funding products. When someone says high credit standards, your FICO credit score generally needs to be 720 or higher. Once you get into the 600s, alternative business funding may very well be your option. If you have a poor rating, it may pose an issue for you and your business to get financing. You can find ways to improve your score and understand more how it works here.
Business Credit
Business credit is looked at by all business funding products. Lenders focus on how you pay vendors or other loans, the number of business trade lines and judgments you have, liens, bankruptcies, and more. The credit of your company does play a role, but personal credit is a heavier weighted factor.
Time in Business
Traditional funding products are typically available at three years plus in business with a minimum of two tax return years completed. Alternative funding is available within only a few months of being in business, starting around six months, depending on the lender or funder.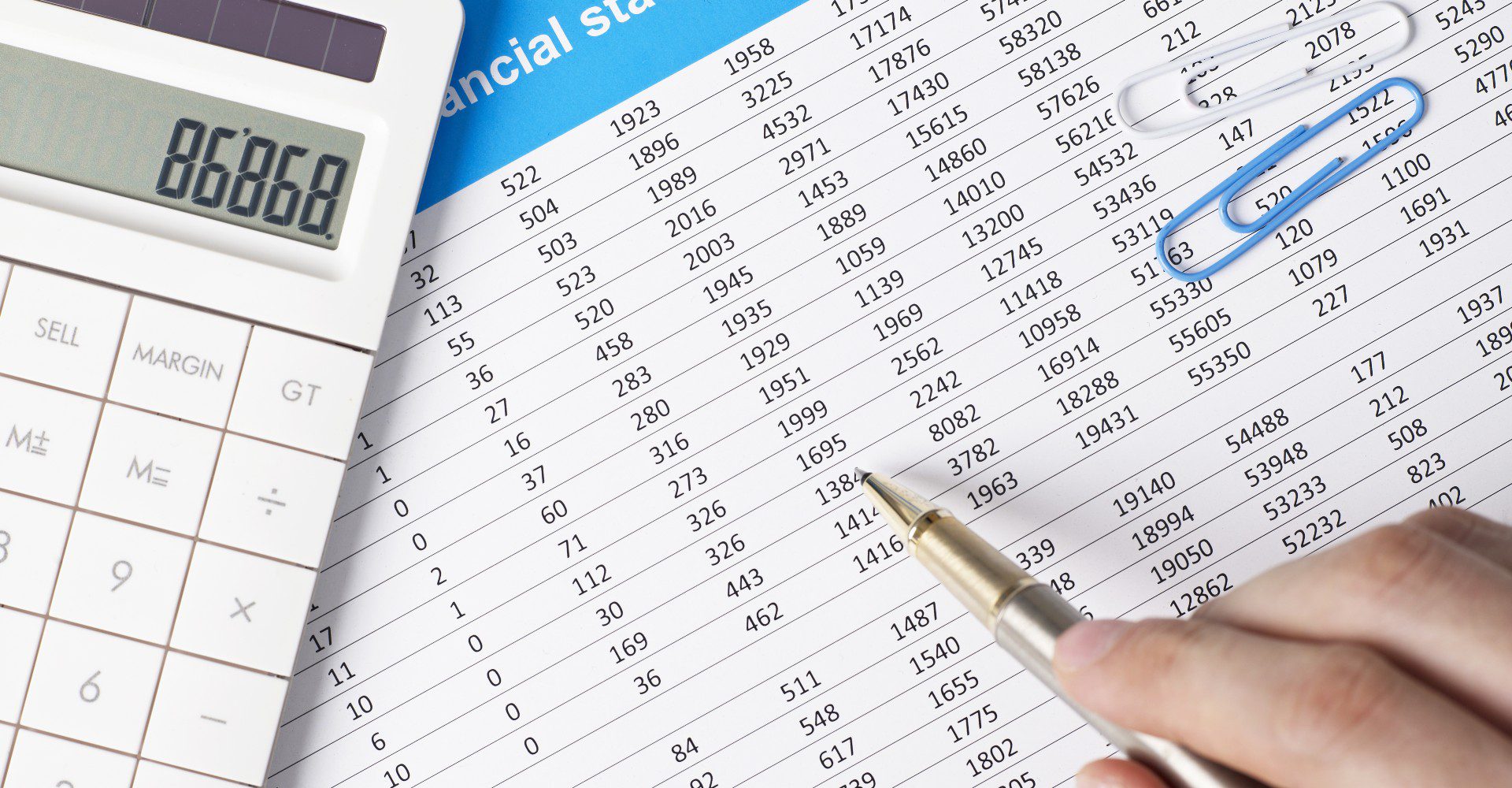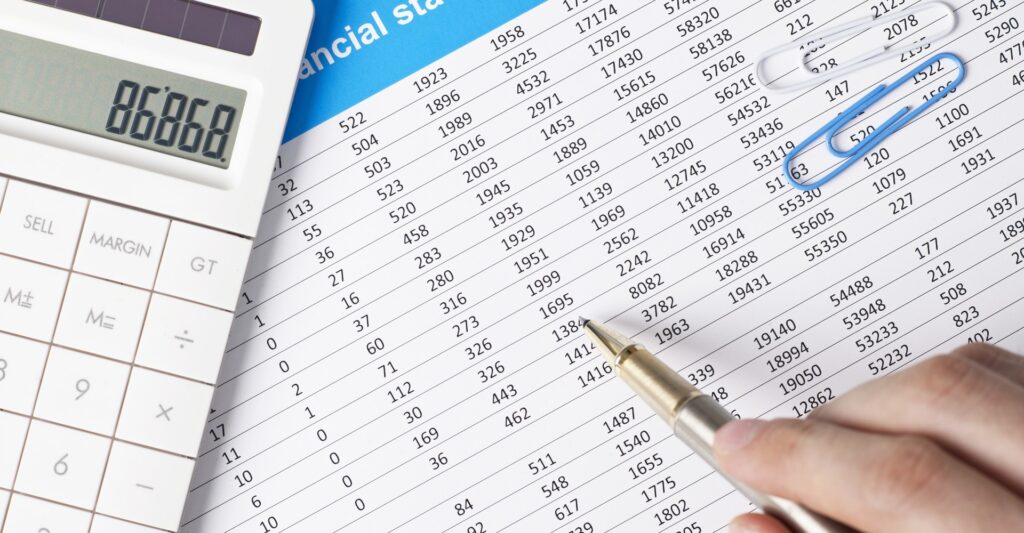 Financial Statements
Company financial statements may be required, including tax returns, profit and loss statements, balance sheets, assets and liabilities, debt to income ratio, cash on hand, capital reserves (negative working capital or working capital ratio), and accounts receivable/accounts payable reports.
SBA and traditional loans will look at these statements and weigh them heavily in their decision-making. Alternative business funding generally does not require company financials unless a large request for capital is made, such as $150,000 or more.
Cash Flow Health
All business lending and funding have monthly or annual revenue requirements. Your lender may look at how much revenue is deposited in your bank account per month, as well as your gross yearly sales. Traditional lending outlets typically like to see $750,000 and up in gross annual sales, while alternative financing will evaluate starting at $120,000 per year.
Ask yourself the following financial health check questions:
Are the deposits consistent month over month?
Where are those deposits coming from?
What is the average daily balance in the bank account?
Any overdrafts, NSF's (non-sufficient funds), negative balance days?
When underwriters talk about bank statement health, the above is what there looking at before approval. Bottom line, you need to be aware of all of the above qualifications as a small business owner. All too often, restaurant owners just don't understand what the bank, credit union, lender, funder, broker, angel investors, or whoever is offering your financing is looking for before approving funding. Trust me on this one; Ignorance is not bliss! You can't solve your business working capital needs if you can't find or get approved for the funding product.
Frequently Asked Questions by Restaurant Owners
Are restaurants capital intensive?
A restaurant is a capital-intensive endeavor and requires a lot of money to stay afloat and maintain a successful restaurant.
How much working capital do I need?
This is a fundamental question to ask yourself first before searching for working capital. If you don't get your numbers in order right away, you can easily make big mistakes. Calculate your need and predict future sales, don't overestimate.
What are the significant sources of capital for a restaurant business?
The primary source of capital for a restaurant comes from real estate or investors. Getting a loan to start a restaurant is a daunting task. Raising capital from angel investors may be your only solution.
Is a licensed California finance lender the only entity I can borrow money from for my restaurant in California?
A licensed California finance lender is not required for all products or entities. Check with your originator and CFL as to the legal issues surrounding business financing. Here's a Secret. Get pre-approved for financing for your restaurant before you need it through AdvancePoint Capital!
Why would I, as a business owner, want to get a quote now?
Here's a simple answer. Restaurant working capital needs cannot be made into a reality without access to capital! Wouldn't it be better to know where to get the capital before you need it? Won't you sleep better knowing that you have a business financing contingency plan for any need that may arise in a few months?
Weigh Your Options When Your Restaurant Needs Working Capital
Businesses need to learn about product financing options, costs and terms of restaurant financing, and what is required to get approved for your restaurant. Why would you not get pre-qualified for capital? Don't you want to know how much capital you could qualify for? Don't you see the importance of getting the answers to these critical questions?
Wouldn't it be great to actually understand how the process works for all the different types of working capital financing products for restaurant businesses you may need in the future? Doing your homework for informational purposes now versus waiting until you are in need can make all the difference in the world when finding the best terms, best costs, and best loan when searching for working capital. But I guess you already know that since you're reading this article!
Keep in mind that knowledge plus preparedness can equal freedom of choice and, ultimately, better decisions. Just remember: information is always king.