Whether you're looking to expand your business, keep up with operational costs, enhance marketing tactics, and more — you may need additional access to capital in the form of a small business loan. Entrepreneurs and business owners aren't always fortunate enough to have cash on hand to hit the ground running or grow efficiently, which is where business loans can make a significant impact.
However, getting approved for small business financing options is oftentimes easier said than done, especially if you don't know the necessary requirements or even where to begin. Compared with personal loans, lenders face far more risk in a business loan scenario — which comes at a cost to the borrower in the form of more stringent approval requirements.
Once you've wrapped up your business plans, financial projections and have a firm grasp on fiscal opportunities — it's time to get the funding you need. Now, many business owners flock to the internet to see if they're eligible for a business loan — but you may soon discover information overload as there is simply too much information to sift through to get a straight answer.
So, we're going to give you the knowledge you need to make an informed decision on a small business loan — with helpful insights regarding what requirements will be necessary for approval.
Typically, there are six primary requirements that nearly every lender will eye over very carefully when making their considerations. These may involve minimum requirements, baselines, or simply the bottom line when it comes to obtaining a business loan — such as good credit or an annual income of at least $20,000. New businesses may discover lending opportunities if their annual income is lower (e.g., $10,000); however, this is completely dependent on the lender.
A Brief Snapshot
As mentioned, there are six main ingredients to obtaining a small business loan. Depending on the type of loan product you're attempting to qualify for and the lender themselves — these may differ in importance. However, when shopping around for the right loan opportunity for you — it's important to keep these in mind as they'll have a significant impact on what you're able to obtain.
Credit Score: Lenders will typically check business owners personal credit depending on the loan product. So, taking the time to build both personal and business credit is crucial when it comes to getting the financing or loan opportunity you need.
Income + Cash Flow: Your debt-to-income ratio is also important, as lenders will take a deep look to ensure their investment has merit. It's fairly straightforward — the better your cash flow and income are, the more prepared you'll be to get the funding option that best suits your business.
Current Debt: The debt-to-income ratio means that lenders will also look at how much debt you're in. Too much debt, and you'll struggle to find lenders willing to borrow to your business.
Age of Your Business: Lenders will want some security in the form of your business's lifespan, which means new businesses have a tough time getting funding most of the time. However, there are loan options specifically catered to young businesses.
Collateral: Lenders will look for security in the form of collateral, lowering their risk. This means that collateral-based loans or secured loans are easier to obtain (along with lowered interest rates).
Industry: Last on the list is the type of business or industry you're in — as this can significantly affect a lender's risk. So, some industries are far easier to obtain funding, while others may struggle to uncover funding opportunities.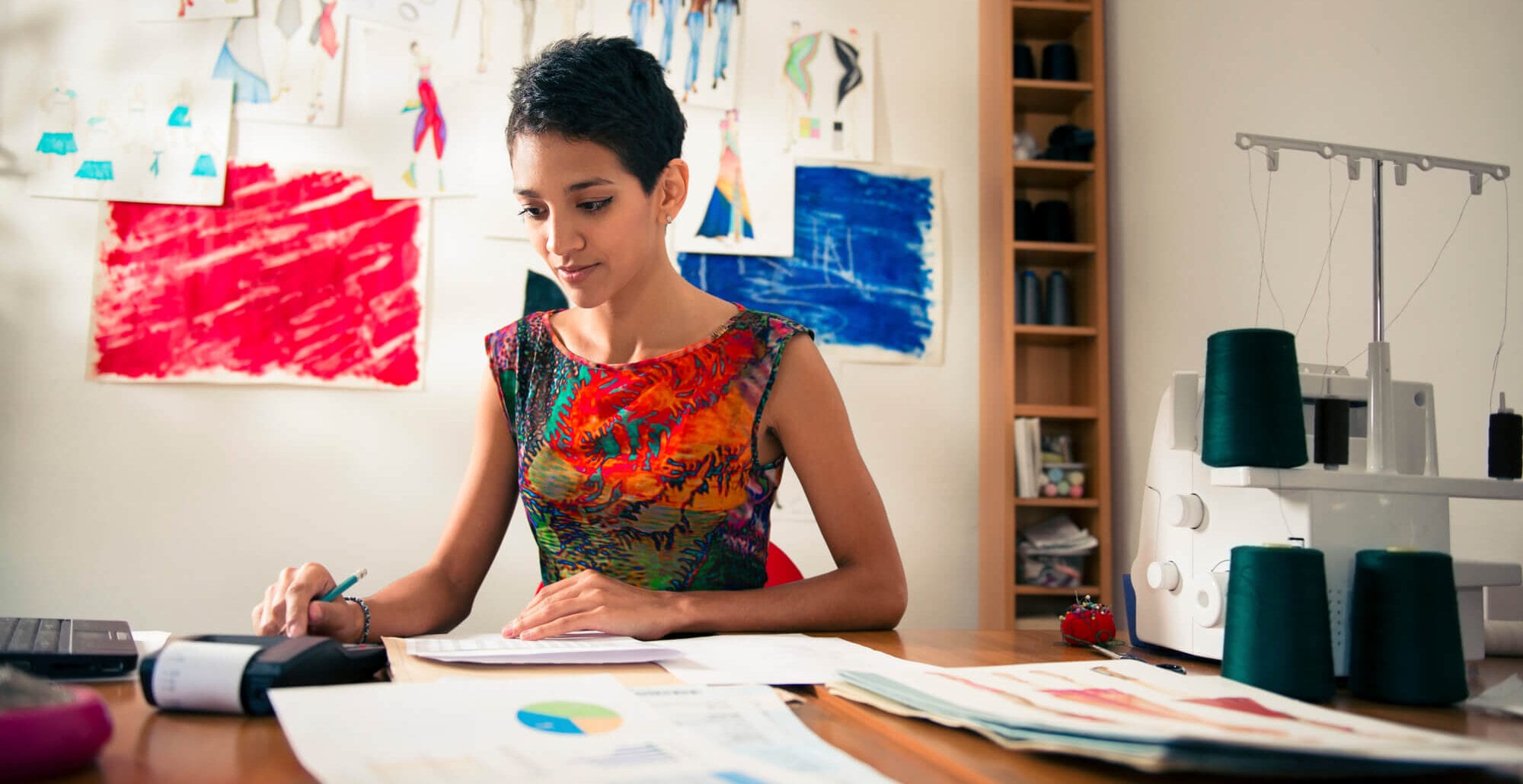 Diving Deeper Into Small Business Loan Requirements
Okay, now that we've gained a little perspective into how lenders consider who's worth a loan, it's time to take a deeper look into these requirements to better understand how to prepare to obtain a loan.
Credit Score 101
The better your credit score, the lower your interest rates — it's a simple fact of securing a small business loan. Lenders will look at both personal and business credit scores to determine eligibility, which can be tough for small business owners that haven't had the time to build their company credit. So, this makes it even more important to strengthen your personal credit history.
The FICO score tier goes as follows:
Excellent Credit: 750+
Good Credit: 700-749
Fair Credit: 650-699
Poor Credit: 600-649
Bad Credit: Below 600
You can get a free annual credit report from Equifax, Experian, and TransUnion under the Fair Credit Reporting Act. Under this act, you can obtain all three at one time or space them out — either way; it's important to gain some perspective into your creditworthiness to obtain a small business loan.
You may see a ton of "free" credit reports or scores all over the internet, but it's important to note that your lender may not consider these legitimate. Therefore, we recommend sticking with the three primary credit bureaus. You'll have to pay for a personal FICO score — but because it's used by nearly every lender, it's the score that matters most.
If you're struggling with credit scores or credit history — you're not completely out of luck. There are plenty of bad credit business loan options you can work towards.
Income + Cash Flow
Obviously, cash flow plays a central role in the success of your business. Having a healthy stream of income gives lenders peace of mind that you're able to make loan payments on time and grow successfully. However, lenders won't just look at cash flow; they'll also identify expenses to gain a better understanding of your overall profitability.
Newer businesses or startups may lack significant cash flow, but there are alternative routes to financing that you can look over.
One of the reasons businesses struggle with cash on hand is unpaid invoices. Overdue payments or outstanding invoices can leave companies in the lurch. Invoice factoring, also known as accounts receivable financing, is a great way to deal with unpaid invoices as it allows businesses to sell off their outstanding invoices to a third-party lender. For some small businesses, this can be a great way to obtain additional cash flow to help with immediate business objectives like payroll, operating costs, or even expansion.
Current Debt
As mentioned, your debt-to-income ratio will be under scrutiny by lenders looking at the overall health of your small business. What they're doing is identifying the percentage of your monthly debt payments and monthly gross income to make their considerations.
Typically, lenders require 50% or lower in your debt-to-income ratio — which can be difficult for borrowers that already have additional loans to pay off. Creating an efficient payment plan to ensure a lower debt-to-income ratio is a crucial first step, as it allows you to avoid falling down into the pitfalls of debt and extremely high interest rates in future endeavors.
Lenders may also want to see a balance sheet that outlines the financial health of your business. A balance sheet will include equity, assets, and liabilities. Borrowers should aim to have their total assets equal to the sum of equity accounts and liabilities.
Keeping up with your balance sheet can help inform business decisions and give you additional documentation for lenders to mull over when making a decision regarding a small business loan option.
Here are some additional tips for maintaining a balance sheet:
Keep your credit card and lines of credit balance low (around 10% per account)
Keep financial records to avoid personal guarantee requirements from lenders
Not all debt is created equal, and debt that is backed by collateral typically leads to an easier time during this process
Age of Your Business
Unfortunately, embarking on the small business journey is, well, risky business. Nearly a quarter of businesses fail within their first year, which is why so many lenders require a minimum age in business to obtain funding. At the very least, they're looking for six months to two years, but this comes with a caveat. It's not about how long your business has been registered, but rather how long you've had a business bank account.
For small businesses that are just getting started, it will be difficult to obtain funding from banks or traditional lenders — as their minimum age requirement is usually two years.
However, there's a wide range of small business loan options from alternative lenders with more lenient approval requirements.
Collateral
Invoices, real estate, equipment, and even businesses can be put up as collateral when attempting to obtain a small business loan. Lenders may require already owned assets to back funding options. For many startups or young businesses, this may not be the most advantageous position to be in, but there are plenty of loans that don't require collateral. So, be sure to do your research and look for funding options that won't require you to put up assets.
If you're forced to go into debt — there's a way to do it right. Your loan should pay for itself if done correctly.
Industry
Some lenders may stray far away from certain industries, while others may have you in their target demographic. Socially undesirable or unsteady cash flow industries are usually rejected fairly quickly.
Another factor that may impact your ability to obtain a small business loan is if you're a seasonal business. Off-seasons can be a difficult time, as cash flow will certainly dwindle during these months. However, you can find lenders that cater to seasonal businesses — so be on the lookout when making loan decisions.
What About SBA Loans?
The Small Business Administration (SBA) offers a wide range of loan products geared towards small businesses. The SBA is not the lender but rather endorses guarantees to mitigate risks for lenders and help small business owners grow their business. These are extremely reliable and sought after loan opportunities, as they have attractive terms and great rates. However, the requirements for SBA loans can be grueling, so these will require a solid foundation in the six eligibility requirements we just went over.
These loan options include, but are not limited to:
7(a) Loan Program
SBA Microloan Program
SBA/CDC 504 Loan Program
SBA Economic Injury Disaster Loan (EIDL)
SBA Paycheck Protection Program
And more
Dealing with the SBA can be difficult, especially for younger businesses. If you're worried about getting denied, or you've recently been denied for an SBA loan, you may be wondering what your next step should be. We recommend taking a look at How to Handle SBA Loan Denial.
Loan Options for Small Businesses
Let's go over some of the most popular loan types that small business owners can take advantage of when looking for reliable funding.
Invoice Factoring
Merchant Cash Advances
Peer-to-Peer Lending
Find the Loan For You
Discovering the right small business loan option for your company can be difficult. Hopefully, you gained some much-needed insights into which requirements lenders will look at when providing funding opportunities for your small business.
Take your time and research all of your available options. We recommend strengthening all of the six primary loan requirements even if you've discovered a financing product that doesn't call for some of them.